There are countless reasons to leave what you eat to take out, money, time, and unhealthy choices, it's better to know what you are eating by preparing it yourself.
If you are eating low-carb, don't worry I have options for you too!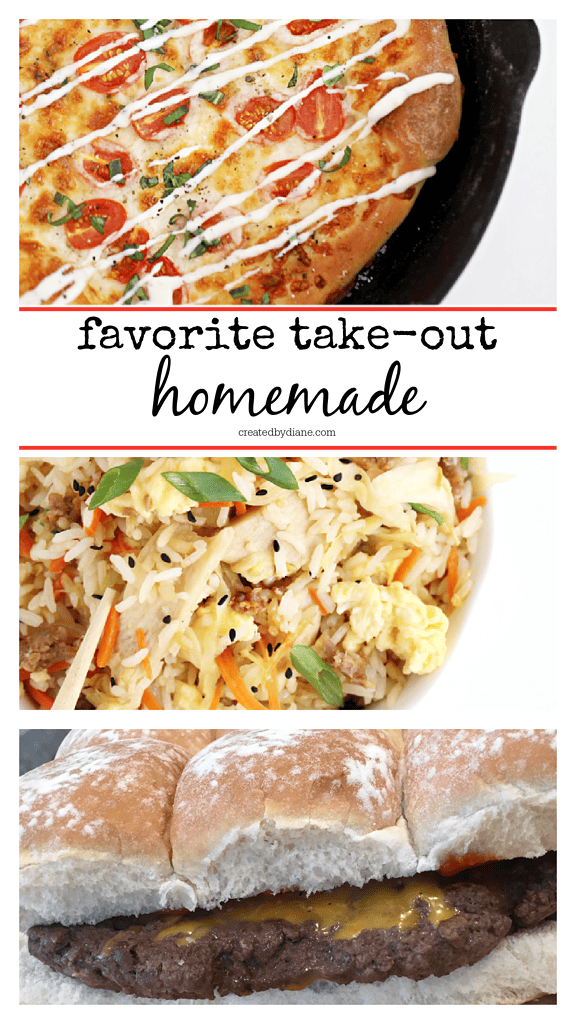 Plan your own TAKE-OUT night by cooking your favorites yourself.
From Pizza to Chinese, and Pasta to Sandwiches this post if full of the most popular items people eat out and order for take-out.
All can be made within 30 minutes, there are shortcuts to make most in under 15 minutes…
now how about that for fast food!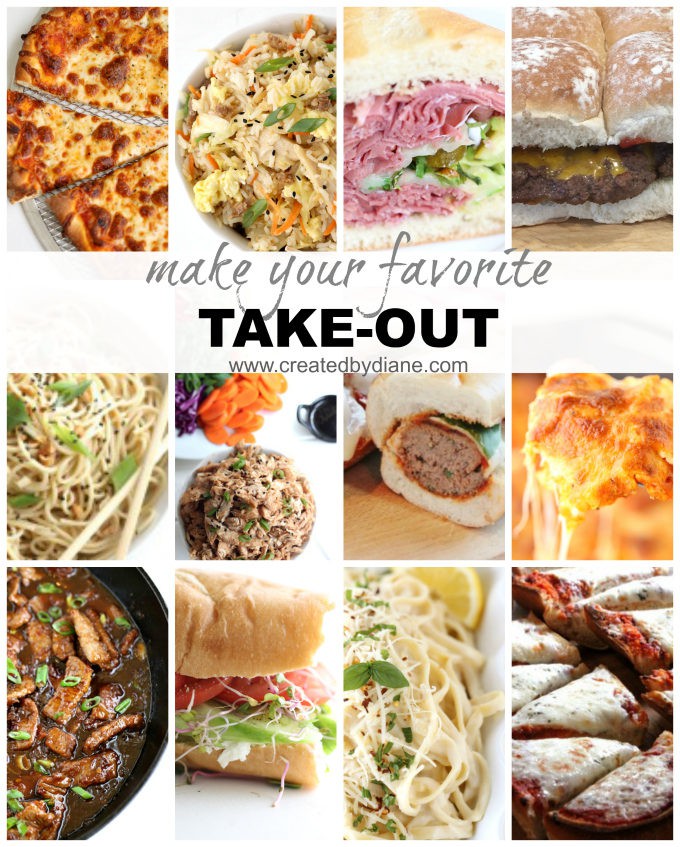 You don't need to make everything from scratch, I give you some of my favorite shortcut options but if you're a true do-it-yourself-er there are recipes to my favorites as well.
No matter what you typically order for takeout, this post has you covered! Save money, time, and frustration (ordering food doesn't always arrive as you wish!)  Customize any dish to your EXACT liking!
The best moments are often spent around the kitchen table. So gather your loved ones, and friends and have everyone pull up a chair, no need to fancy plates, keep it simple, feed them well, and make memories!

PIZZA:
Don't forget to stock up on some of your favorite toppings to create the flavors you love, add some pepperoni, sausage, peppers, onions, or pineapple if you prefer!

BURGERS and fries:
2 lb giant burger makes great sliders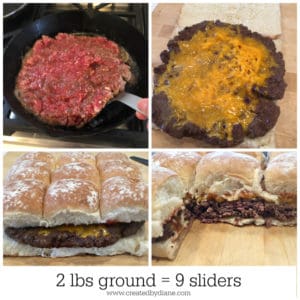 This GIANT 2lb burger easily fits on 9 mini buns for the perfect sliders
I simply mix the ground beef with seasoning salt and for it into a large patty, place it in a preheated 12 " cast iron skillet and cook it on both sides until it reaches 135° then put it on 9 mini rolls that I leave together without separating and it makes the perfect sliders!
Add cheese, ketchup, pickles and you're all set.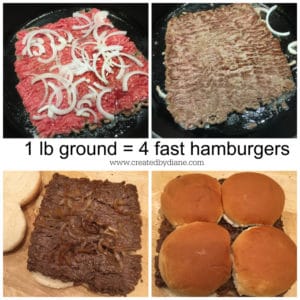 Here is how I make super fast burgers, I heat my 12″ cast iron skillet, add some onions, sprinkle some seasoning salt on the pound of ground beef, flatten it a bit then add it to the skillet, when it's browned I flip it to continue cooking it, then put it on 4 hamburger buns. VIOLA!
for the burgers, use ground beef, chicken or turkey… all YUMMY!
Enjoy your burger on a bun, or wrap it in lettuce, or cut it up on your plate!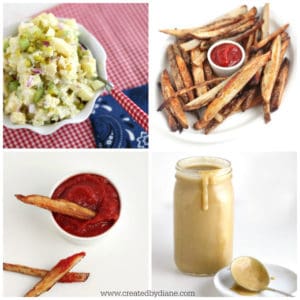 Add some great side dishes like:
Fries: having frozen fries or tater tots on hand makes it easy to get a meal on the table fast, bake them in the oven or use an air fryer for really crispy fries!
I have a couple of cheese sauce recipes and am currently working on another, give my Beer Cheese Dip it's yummy,
but maybe Homemade Buttermilk Ranch is more your thing!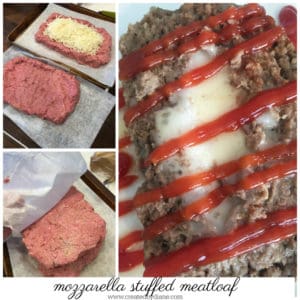 This meatloaf is a winner every time, it's stuffed with mozzarella cheese!
For every pound of ground beef mix 1 egg, 1 teaspoon oregano, salt, and pepper. Mix well.
then split the beef into two portions
add 1/2 cup shredded mozzarella cheese for every pound of beef
place the cheese in the middle of 1/2 of the beef,
press the other half on top, and bake at 350° for 45 minutes.
The photo is of a 4 lb meatloaf with 2 cups shredded cheese.

ASIAN:
Chinese, Vietnamese, Thai, Mongolian, Korean
PRINT OUT my Basic Asian Sauce Below and add it to any Asian-inspired dish you prefer!
KEEP scrolling after this recipe for MORE RECIPES!

Basic Asian Sauce
Ingredients
1 cup chicken broth
2 tablespoons soy sauce
1 tablespoon brown sugar (add more if you prefer things sweeter)
1 tablespoon cornstarch
1 teaspoon garlic paste1 teaspoon ginger paste
1/2 teaspoon sriracha sauce
1/4 teaspoon crushed red pepper flakes (add more if you like it spicy)
Instructions
In a measuring cup, mix all ingredients and pour over your favorite protein and vegetables as it boils it'll thicken.
Notes
Flavor options:
Add 2 tablespoons of peanut butter for a peanut sauce.
Add 2 tablespoons of brown sugar for a nice sweetness.
Add 2 tablespoons of lime juice for a nice citrus addition.
Keep scrolling there are plenty more recipes below:

Mediterranean Food:


SANDWICHES:
What's your favorite, roast beef, turkey, ham, tuna fish….corned beef or veggie?
Stack all your favorites up and add some dressing, condiments, pickles, peppers, olives, and some lettuce and tomato, and WHAMO… it's sandwich night.
Wrap everything in lettuce if I want it low carb
 Wrap it in rice paper like a spring roll
Chicken salad is a go-to for me for lunch, I usually just eat it out of a bowl topped with shredded carrots and celery.
One of my favorite sandwiches is corned beef, I buy it sliced in the deli section: I put it on a long roll with Swiss cheese and roasted Brussels sprouts, then add mustard and pickles! It's super yummy, no need to wait until St. Patrick's Day to enjoy corned beef.
Italian Chicken Sandwich – so flavorful and easy to make!
Grilled Goat Cheese and Avocado Sandwich – it's like a grown-up PBJ!
Asian Chicken Sandwich – Kids love this one!
Chicken BLT – YUM!
Pressed Turkey and Cranberry Sandwich pressed to perfection this flavor combo is a winner
Shrimp Roll – Gotta love a shrimp sandwich!
or maybe you're into TOAST click to see some super fun toast ideas!
ITALIAN: MANGA!

Mexican:
tacos burritos, enchiladas (some recipes take longer)
soup, zucchini, black bean, make quesadillas and tacos, burritos,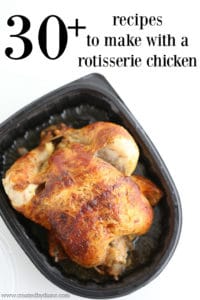 Now… if you've been in the southeast you can get biscuits and gravy at multiple drive-in.. and the biscuit king is great and bo jangles are good too!
Here is a fun biscuit and gravy option,
if you want more traditional gravy look here.
other items people bring home often…  CHICKEN SOUP and this Chicken Stew is another great recipe!
Sign up HERE for my emails to get all my latest recipes delivered to your inbox.