Grab and pot and let's get cooking!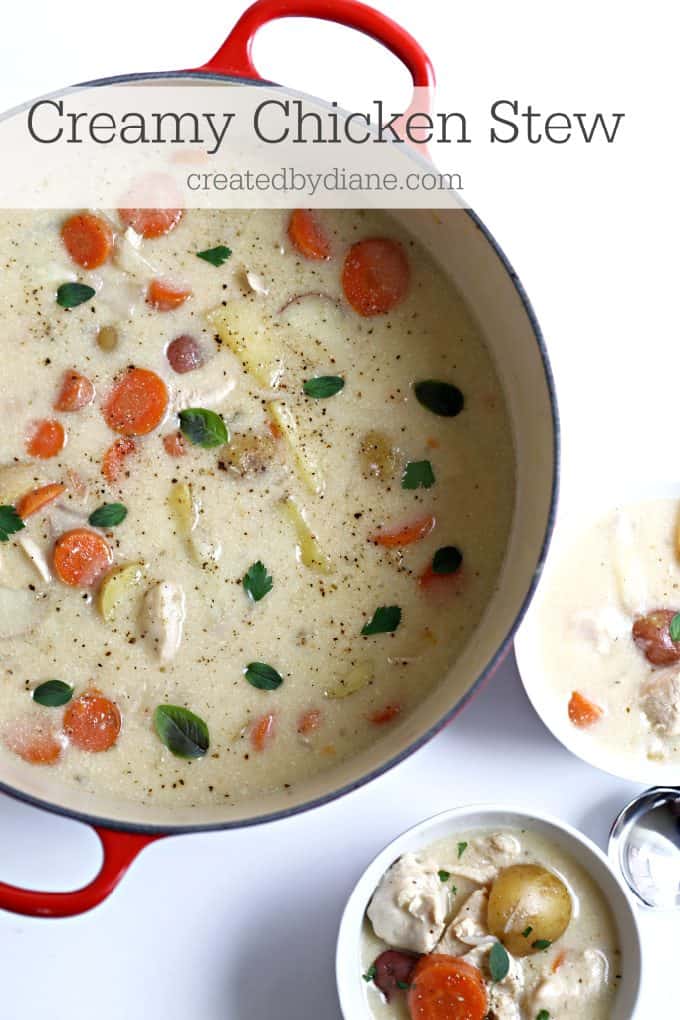 This hearty rustic warm and cozy soup is so PERFECT this time of year.
It's been drizzly and cold and nothing is better than a big bowl of comfort food like this.
It's winter and I'm all about a bowl of yumminess and watching Netflix. Feel free to let me know your favorite thing on Netflix now (or Hulu or Amazon) I'm always looking for something good to watch! If you receive this post through email subscription just simply reply back or you can leave me a comment on this post. (I don't like creepy shows, vampires, reality TV or scary stuff, but love cop shows, mystery, who done it, dramas, romantic and comedies)
My other chicken soup recipes to try:
This winter has been a cold one and that means I make soup just about every week.
I love how easy it is to warm up after enjoying a bowl of soup the most difficult decisions come with which one to make. You can find all my soup recipes here in the SOUP category of my recipe index.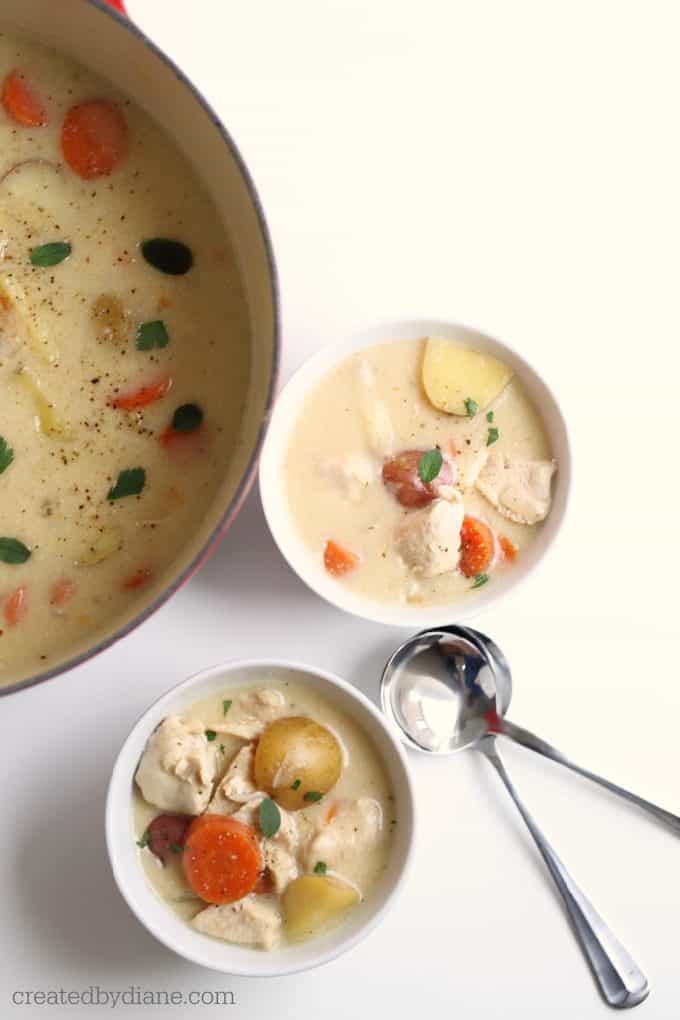 There are a few things that make this stew extra delicious, the butter…
oh, how yummy a little butter can make a soup/stew and
potatoes, yes the potatoes have this delicious creaminess that gives lots of great texture to this stew. The Yukon gold potatoes are my favorite.
I just love this stew and the large chunks of yumminess in it!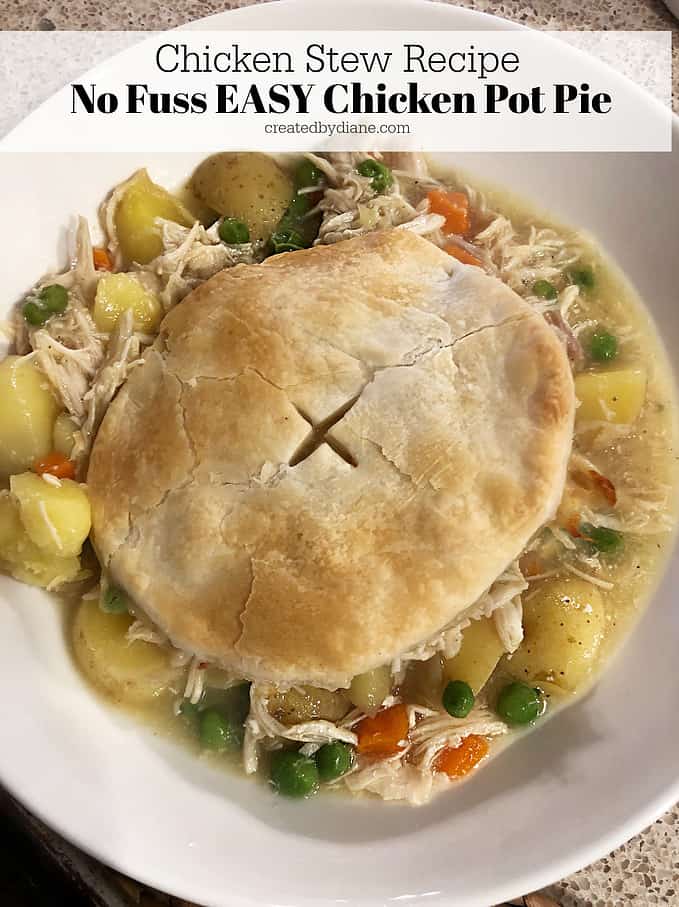 You can choose to make the broth creamy by adding milk or heavy cream or keep it clear and thicken it with a little cornstarch and water… but no matter how you make it, 
it's only minutes away from making it into this Easy No Fuss Chicken Pot Pie! Just make pie crust or buy a premade pie crust and the rim of a bowl or a large round cookie cutter to cut round shapes and place them on a baking sheet and bake until golden. 
Then simply ladle the stew into a bowl and add the baked pie crust on top.
Can this recipe be made in an Instant Pot?
Cut the chicken into 3″ cubes. Don't add the milk/cream and cornstarch until the end. Place the ingredients into the instant pot and set the timer to cook for 12 minutes. Add the cornstarch mixture and milk/cream, while on a simmer. Stir until thickened. 
Creamy Chicken Stew
Thick delicious chicken stew to enjoy on a cool night or to turn into easy no fuss chicken pot pies in minutes. This hearty recipe will make its way onto rotation all Fall and Winter, get your ladle ready!
Author:
Diane Schmidt, Created by Diane
Ingredients
2 tablespoons butter
1 cup diced onion (1 medium-sized onion)
3 chicken breasts (about 2 lbs) cut into 1" pieces
1 1/2 pounds small potatoes (I used red and Yukon Gold)
4 cups chicken broth, or water and chicken bouillon
3 carrots, sliced
2 cups whole milk ( or a combination of heavy cream and milk)
3 tablespoons cornstarch
1 teaspoon salt
1/4 teaspoon black pepper
1/2 teaspoon oregano
Instructions
In a 6 qt pot saute butter with onion.
Then add in chicken pieces and potatoes.
Pour in chicken broth and bring to a simmer.
Add carrots.
Add the cornstarch to the milk and slowly add it to the simmering pot. (this will thicken the soup)
and add salt, pepper, and oregano.
Continue to cook on low until the chicken is fully cooked.
Then the stew is ready to serve.