Memories are built around comfort food.
What memories will you be making while enjoying a large bowl of meatballs?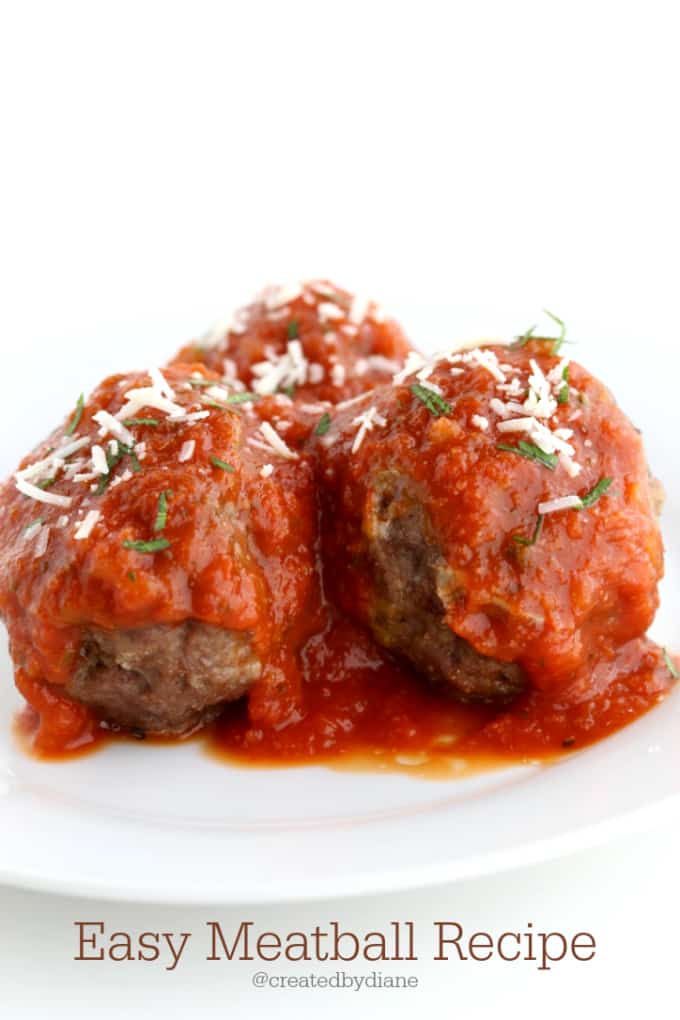 This meatball recipe is not only easy, but it is sure to make repeated rounds on your dinner table.
The dinner options with these delicious meatballs are endless.
They are great served over spaghetti with sauce. Find my recipe for tomato sauce here.
You can serve them with a sweet and sour sauce over rice or egg noodles. I'll add that recipe below too.
You can put them on a roll with mozzarella cheese and tomato sauce for a delicious meatball sub.
Cooked meatballs freeze really well, just place cooked, cooled, meatballs in an airtight container, or in a plastic zipper bag and remove excess air. Thaw them and heat them and you're all set for a quick meal.
This recipe can be easily doubled to make plenty for the freezer.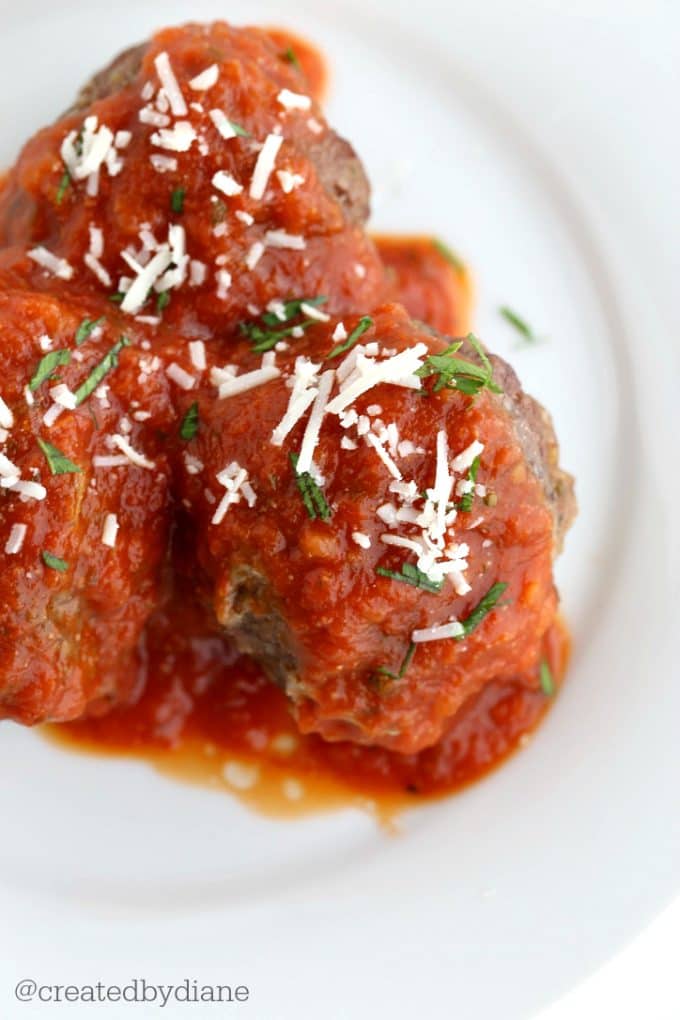 To mix things up you can always substitute the ground beef for a mixture of ground beef and ground pork for another Italian meatball, or use ground turkey or chicken!
The meal possibilities are endless, change up the meat, and sauce and add it to pasta, rice or serve meatballs as an appetizer or put them in soup.
It seems no one can pass up meatballs. Whether you enjoy them as an appetizer (bit sized meatballs work well for this) dipped into Creamy Horseradish Sauce or this super tasty Guinness Mustard and Cheese Dip you put them on a roll with mozzarella cheese, you can put bbq sauce over them, kids really tend to like them that way. If you like creamy cheesy meals, put them on top of some Creamy Mac and Cheese Recipe. Another great option is to slather them with this Thai Peanut Sauce, beef and pork will be a great option here, just add a couple of tablespoons of soy sauce with the meatball recipes to make them over the top delicious.
You can use this Mongolian Beef Sauce Recipe to create an easy restaurant style recipe even the fussiest eater will enjoy!
BE SURE to check out my Pound Of Ground Post full of lots of recipes to make with a pound of beef, pork, chicken or turkey!
If you eat low carb, just skip the breadcrumbs, maybe reduce the milk a little and they will be equally delicious.

Easy Meatball Recipe
Ingredients
2 lbs ground beef
1 cup panko bread crumbs
1 teaspoon dry oregano
2 cloves minced garlic
1 egg
¼ cup milk
½ teaspoon salt
⅛ teaspoon black pepper
optional ¼ cup grated parmesan or romano cheese
Notes
the leaner the beef the more liquid you may want to add (you can add more milk at a tablespoon at a time and an additional egg if you use 90% lean beef and if it appears to be dry, no juice. But mix it first and add only if needed
Here is the Sweet and Sour Sauce I mentioned above:
pineapple sweet and sour sauce recipe
Ingredients
1-20 oz can pineapple in juice (chunks or whole pineapple)
¼ cup brown sugar
2 tablespoons soy sauce
2 tablespoons rice vinegar (or white distilled vinegar)
2 tablespoons cornstarch
½ diced green pepper or 1 jalapeno diced
pinch crushed red pepper
Instructions
In a small saucepan add juice from the can of pineapple, brown sugar, soy sauce, vinegar, cornstarch.
Whisk sauce and heat on medium until it bubbles.
Add in pineapple and peppers and heat for 1 more minute.
Serve over meatballs with rice or pasta.
More recipe options:
Chicken Meatballs with Lemon Wine Brown Butter Sauce
Spicy Beefy Meatballs with Onion Gravy
Pineapple Peach Turkey Meatballs
Cranberry Turkey Meatballs with a Sweet and Sour Sauce Cranberry Sauce
Turkey Meatball and Mashed Potato Sandwich
Looks like I'll need to redo this post the photo is so old, but WOW this recipe is so delicious. Italian Wedding Soup.
Looking for a fun dessert try this Spaghetti and Meatball Cake