I'm love sauces, they aren't just great on pasta… this sauce is great on just about everything.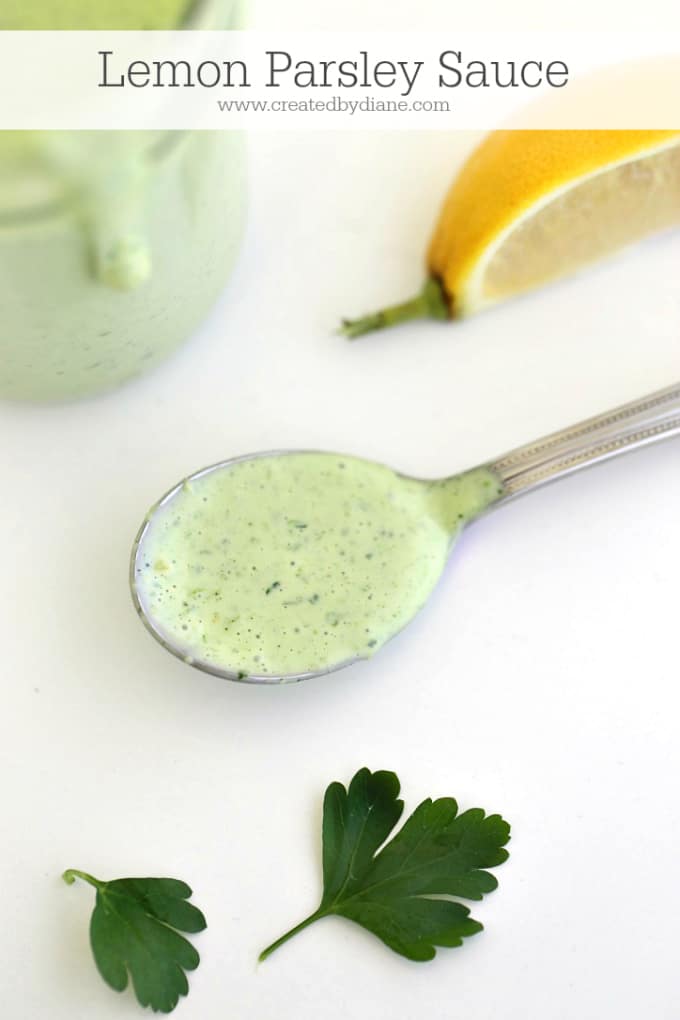 This would be yummy with some pasta, hot or cold, and it's great on veggies as a dip, or salad as a dressing, and really great on chicken, and fish!
I love easy sauces that take only minutes to make.
This keeps well in the fridge for 2 weeks, it never lasts longer than that in my fridge 🙂
I love that it's mild enough where I live to grow parsley year round, it is readily available in the grocery store in the produce section if you're not able to grow it.
Fresh herbs make all the difference, especially in sauces!
I'm a HUGE fan of sauces and these are so yummy too…
…