I know there are lots of gravy recipes out there, most use drippings from cooking a chicken, turkey, or beef. You won't need any of those for this gravy, and I also include a vegetarian option in the recipe.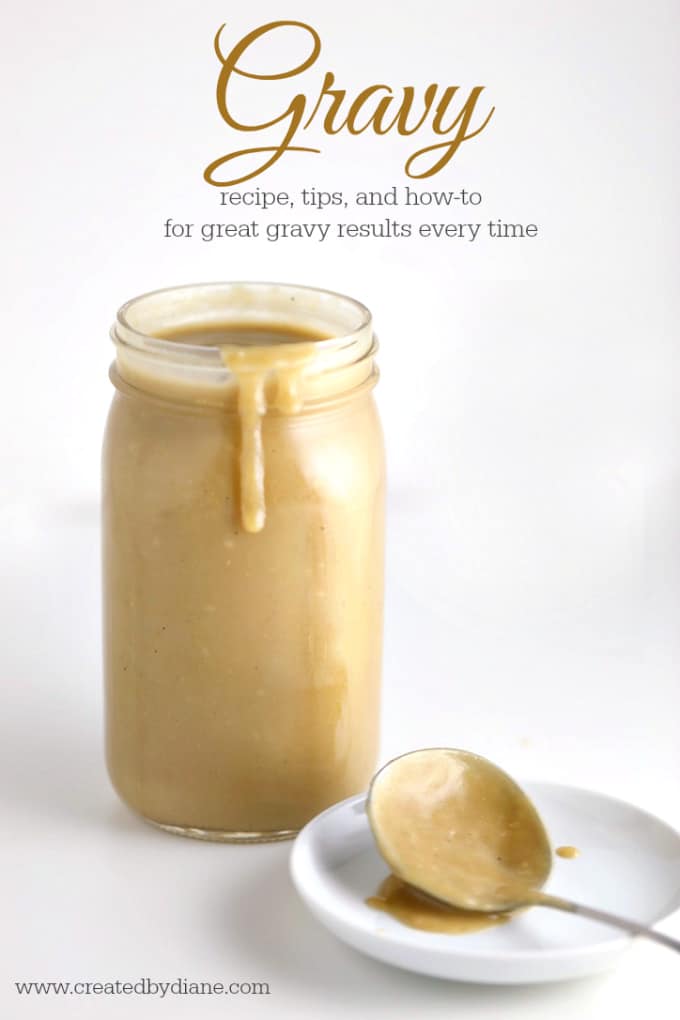 There are MANY times when you may want gravy,
Thanksgiving is one of the most popular times of year when gravy is the topic of discussion.
There is nothing like hot gravy dripping out of the mashed potatoes and running over the top of roasted turkey.
If you want to see how I slow roast a turkey overnight click here.
But there are other times as well, weeknight dinners and top dunk your french fries into.
You can adjust this gravy from CHICKEN to BEEF by just swapping out the flavor of the chicken broth, chicken stock, or chicken bouillon to the beef variety.
…