Bring on the TACOS… or taco salad for the carb watching people like me!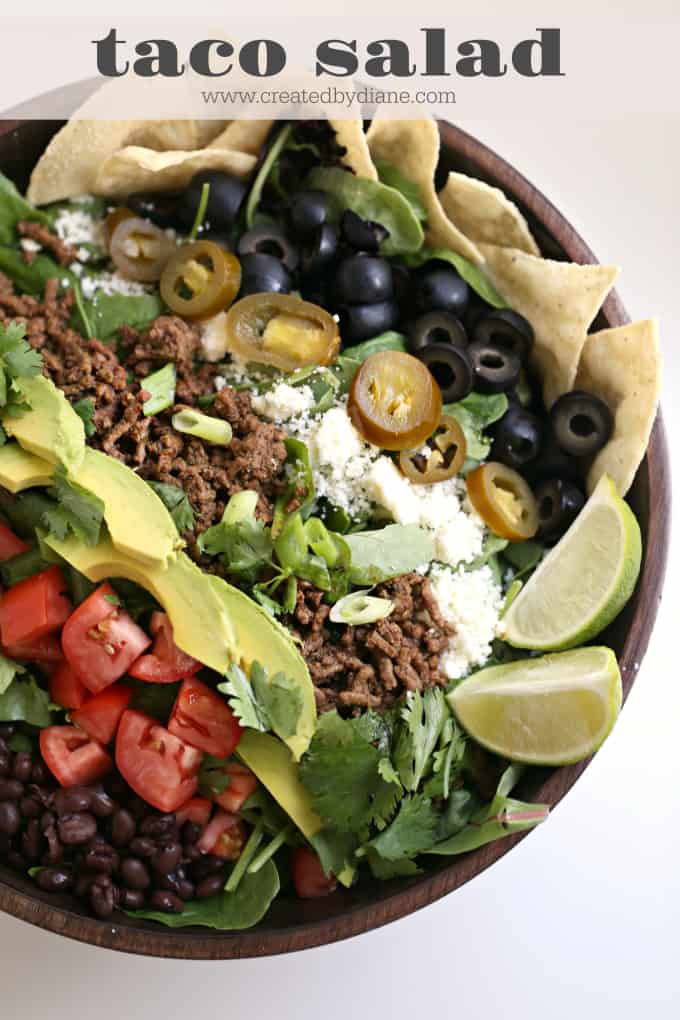 I've loved tacos for as long as I can remember.
There is something so yummy about tacos that I can't quite put my finger on, it could be the meat, or the toppings, oh the cilantro…
and the cheese,
I love it all.
One of the best things about tacos and taco salad is you can top it with all your favorites no matter what they are!
more great Taco and Mexican inspired recipes:
…