Now I love potatoes, just like the next person…
but when I'm eating low carb they are not hight on my priority list to overindulge in.
This is a great option, take a look!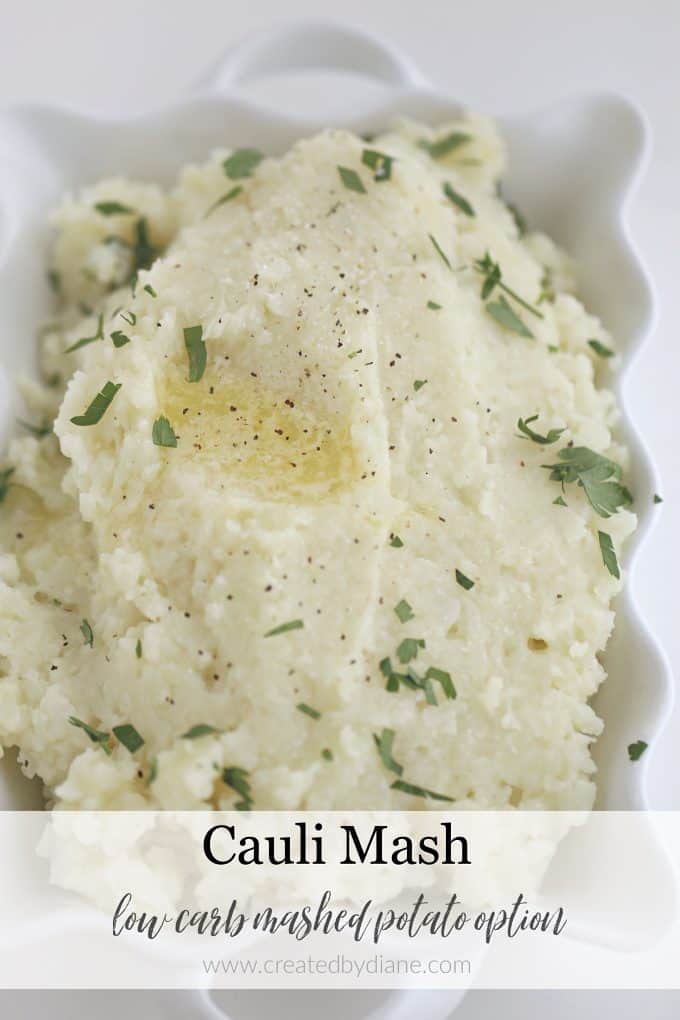 I've made this Cauli-Mash quite a bit lately and have found that I like the texture best when I add in one potato with the head of cauliflower.
I've made it without and it's still delicious but the texture is better with a potato.
And don't forget the butter…
Oh, how I love butter. As we all know just like potatoes and cauliflower and pasta goes for that matter, they are pretty bland on their own, it's the toppings that matter most. Now you don't need to drown in butter but you don't want to skimp either.
The best part about eating low carb is you don't have to skimp on the butter! That and bacon, but that's a whole other story.
You can add any flavorings you prefer to this cauli mash, garlic, herbs, sour cream the possibilities are endless! Try some cheese too!
This is a great low starch vegetable that will fill you up without making you feel "stuffed".
You can also make this 1/2 cauliflower and 1/2 potatoes, so many options and all delicious.
More Cauliflower Recipes to try:
…