Tender creamy tomato chicken recipe that is perfect to make into your dinner recipe rotation.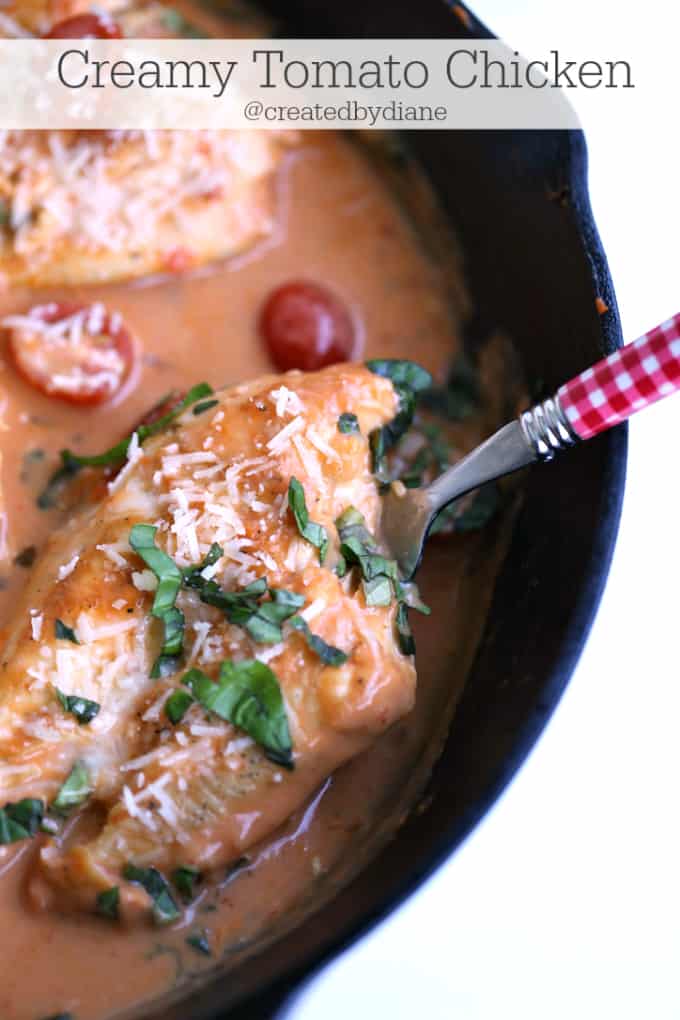 I'm always looking for meals that are super tasty and easy to prepare.
This is just THAT type of meal.
I love how quick and fresh tasting this chicken is, it is ready in under 30 minutes with a side of pasta, salad or veggie.
Chicken is one of my go-to items to buy even when I have no idea what I'm going to make with it.
Typically I make something like these:
I'm happy to say this dish is even easier than some of those, and is faster and is one of my new Fast-Foods…. yummy and delicious.
…