Spring is in full bloom and so is my kitchen! If you want some fun, easy and delicious glazed cookies take a look…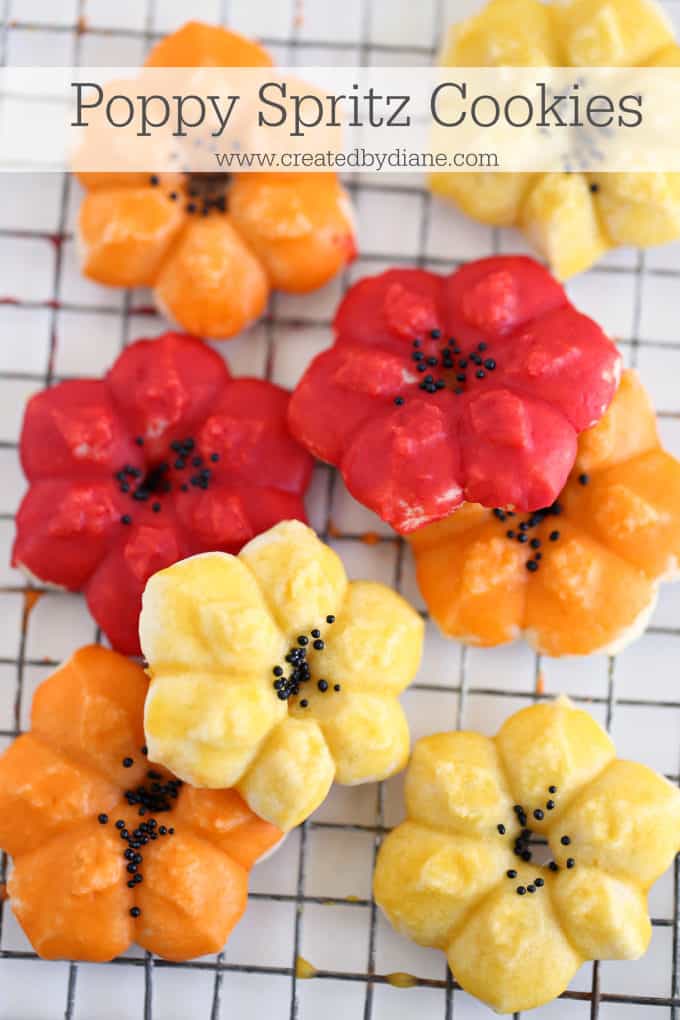 There are so many things I love about these cookies,
they are easy, using a spritz cookie press you can make a lot of cookies quickly, no rolling and cutting.
the glaze is so fun, and oh so pretty and can be made in a variety of colors
they taste amazing, a yummy butter cookie that is light and delicate and practically melt in your mouth
I topped the cookies with black nonpareils, but you could use poppy seeds if you prefer either way they'll be great!
There really was no better time to make some pretty cookies if you ask me, these are poppies and since we're in super bloom here in Southern California it seemed fitting.
…