You won't believe how easy it is to pipe frosting onto cookies and make them look like they are straight out of the pumpkin patch!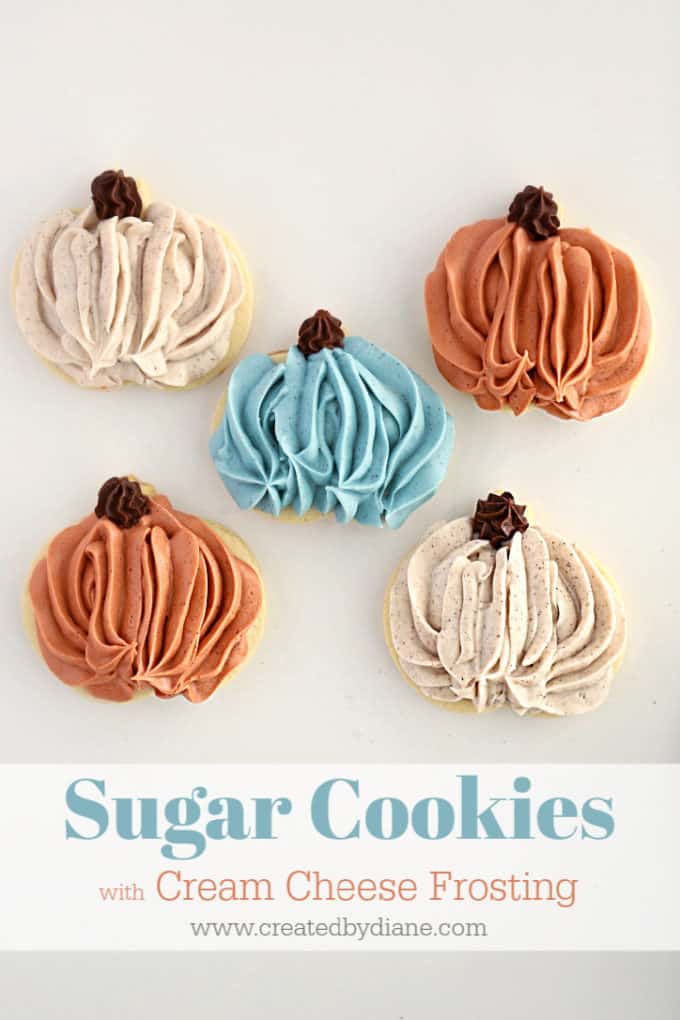 I just love cut out cookie and have LOTS of posts about them, I used my ITALIAN COOKIE RECIPE to make these…
and they are frosted to look like cute little pumpkins.
with Cinnamon Cream Cheese Frosting…YUM!
it's easy to whip up and tastes creamy and delicious
and the frosting adds great texture to the cookies…
everyone will LOVE THEM!
 You can see my other pumpkin-inspired frosted items HERE… they'd taste great with that frosting too.
…