This meal is perfect anytime and I love that I can make it in minutes as I often have everything in the fridge already.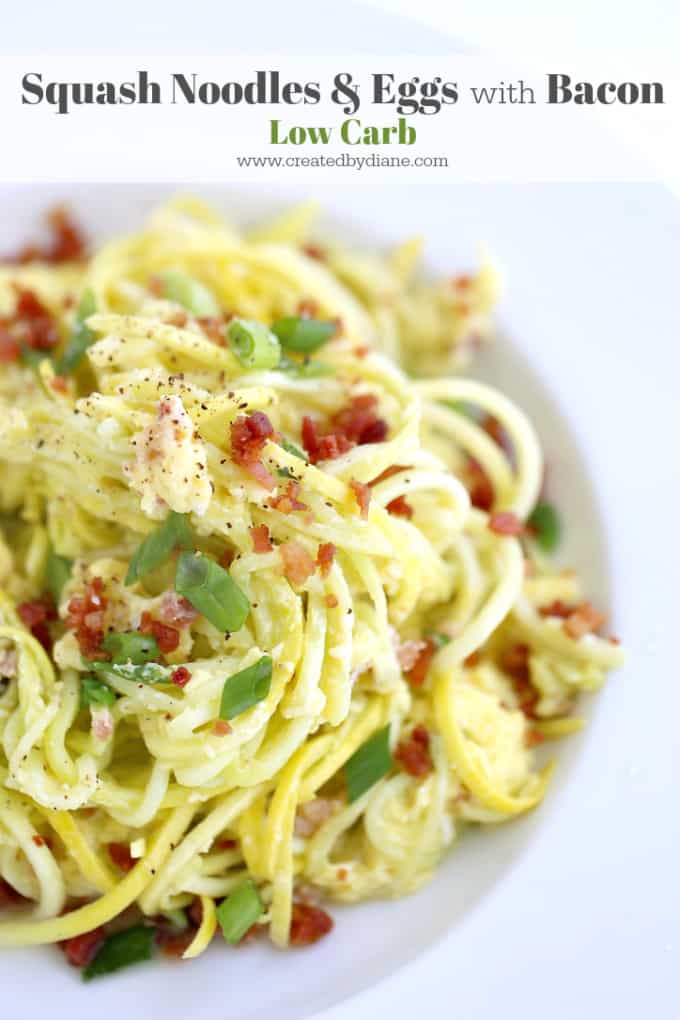 This looks like spaghetti…
it's not it's yellow squash cut with a spiral cutter to look like noodles and it's a great low carb which means it's filling without wrecking your diet, raising your blood sugar and tastes AMAZING!
This is a low carb breakfast option perfect for someone who wants something delicious to eat and that isn't full of sugar!
One of my all-time favorite breakfasts is Spaghetti and Eggs, I've made it more times than I can count.
This recipe is the low carb version and its' equally delicious, even if you're not eating low carb.
More Egg Recipes:
…