Zuppa Toscano is one of my favorite soups, now I can indulge in this low carb version without the guilt.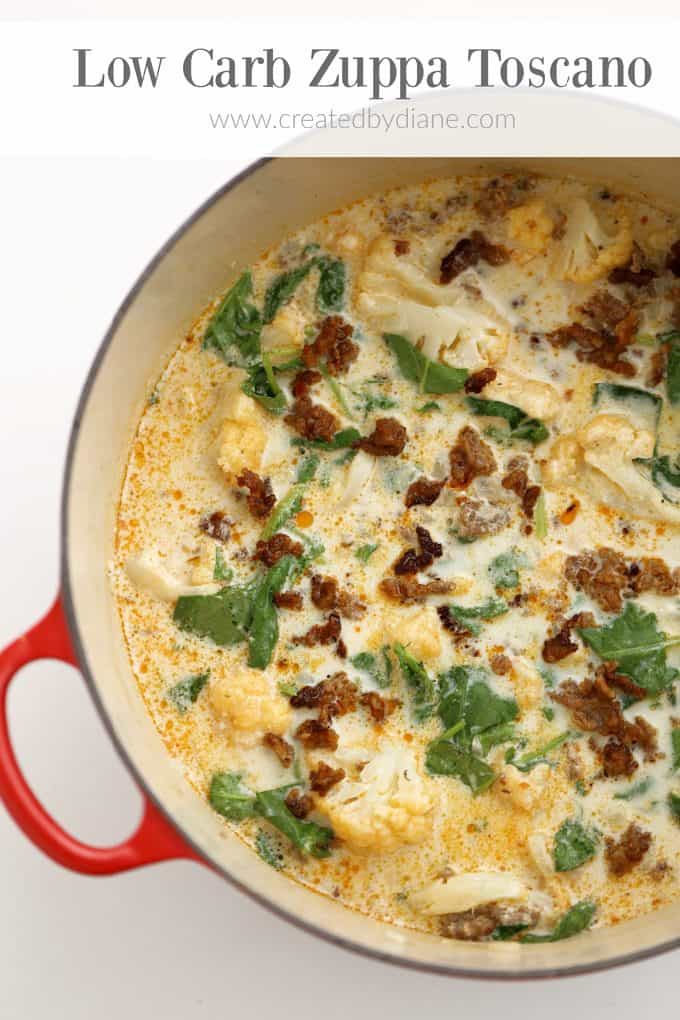 Looks like the evening temperatures are going to drop down to the 40's this week, still sunny and 80 during the day… but now that it's dark by 5 o'clock that means its officially SOUP SEASON!
Join me in embracing this great soup…
and yes, it is low carb!
Let's talk carbs for a minute, this soup usually has potatoes in it, and to reduce the carbs in the soup will not only reduce the carbs it will also reduce the calories which is great for any low carb diet.
This dish is just as delicious with cauliflower and if you already eat low carb there really is no convincing involved. You already know that great recipes don't have to be carb loaded.
This soup is lightly creamy, slightly spicy and full of delicious flavor. I keep sausage frozen in small portions just to make this any time I get a craving for a bowl of this yummy comfort food!
You'll find more yummy recipe here:
…