A meal like no other, it's easy to make and looks GORGEOUS! You serve this great recipe over veggies, with rice or noodles or eat them as an appetizer.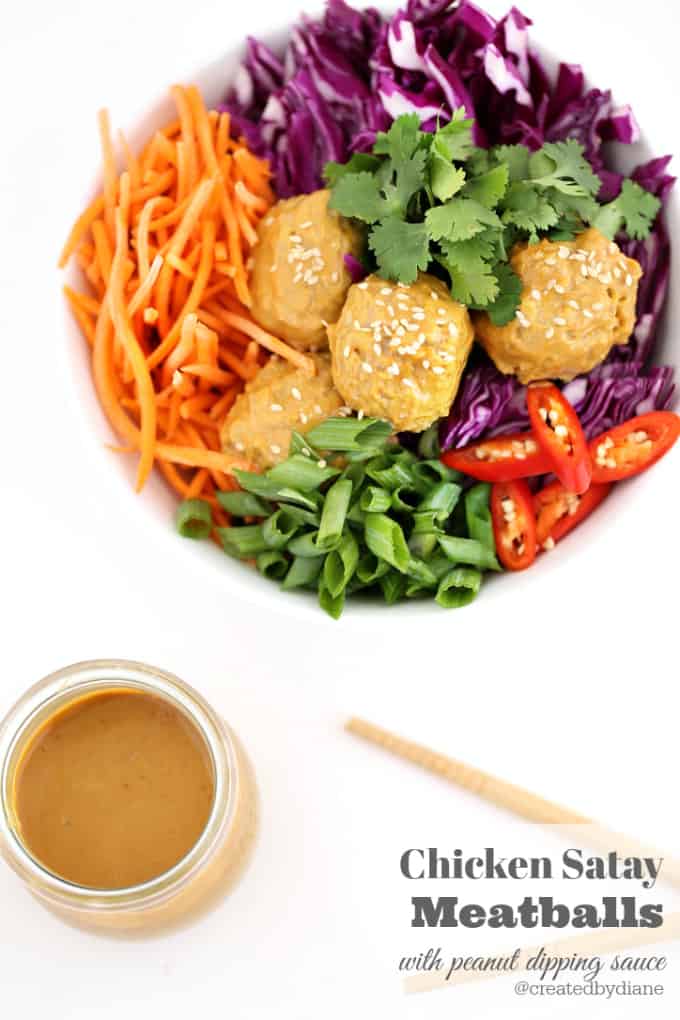 This dish is so flexible it may just make it onto your meal schedule routinely as it is so flavorful that you'll want to enjoy it again and again!
I often order chicken satay with peanut dipping sauce when I go out, I love the extra boost of protein and it's SO tasty!
I thought I'd add those same great flavors to chicken meatballs and serve them with a peanut dipping sauce.
It's great on its own as an appetizer or as a main dish, just add some rice. You can serve it with raw or sauteed veggies.
Be sure to print both recipes as you'll need most of the ingredients that go into the meatballs to make the sauce.
Here are some other chicken and meatball recipes you may like: