When delicious comfort food is what you want, this Chicken Parmesan Meatball Baked Ziti DELIVERS!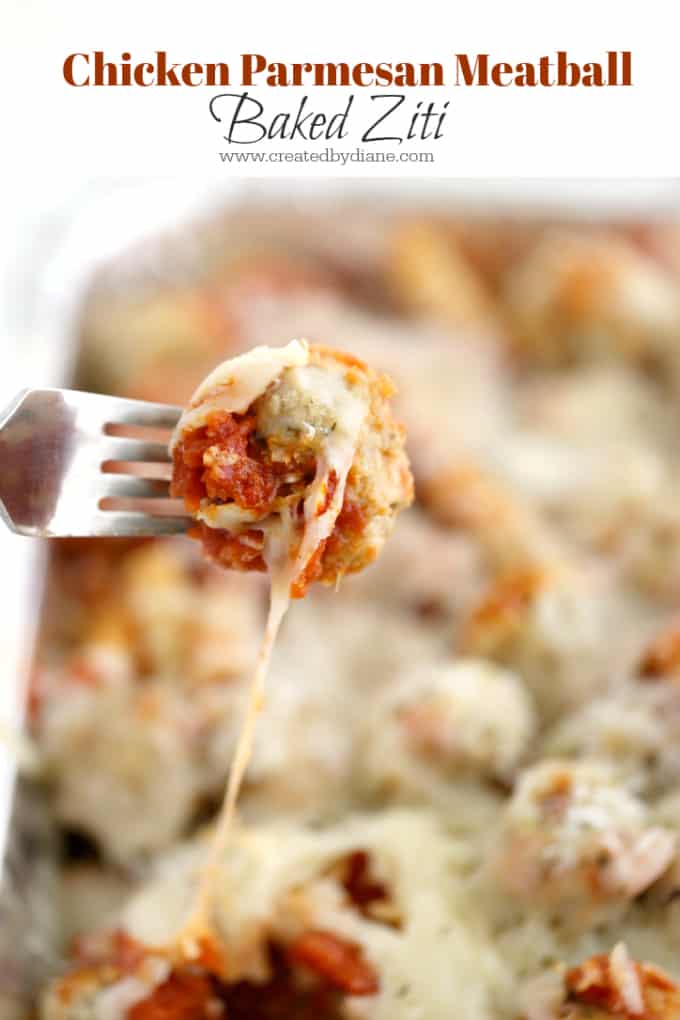 I made two trays of this meal,
one for us to enjoy and one to bring to a friend.
It was welcomed by all and got rave reviews.
The recipe is uncomplicated and feeds a crowd easily!
I rolled out some chicken meatballs, boiled up some ziti noodles and in no time at all I had trays of delicious comfort food that will please anyone.
I just love ground chicken and use it often to make chicken burgers, meatballs and to add to sauce to top pasta for a quick recipe.
Here are some more ground chicken recipes:
…