Cheesesteaks are one of my all-time favorite sandwiches, this mac and cheese is a really yummy twist on the classic cheesesteak flavor.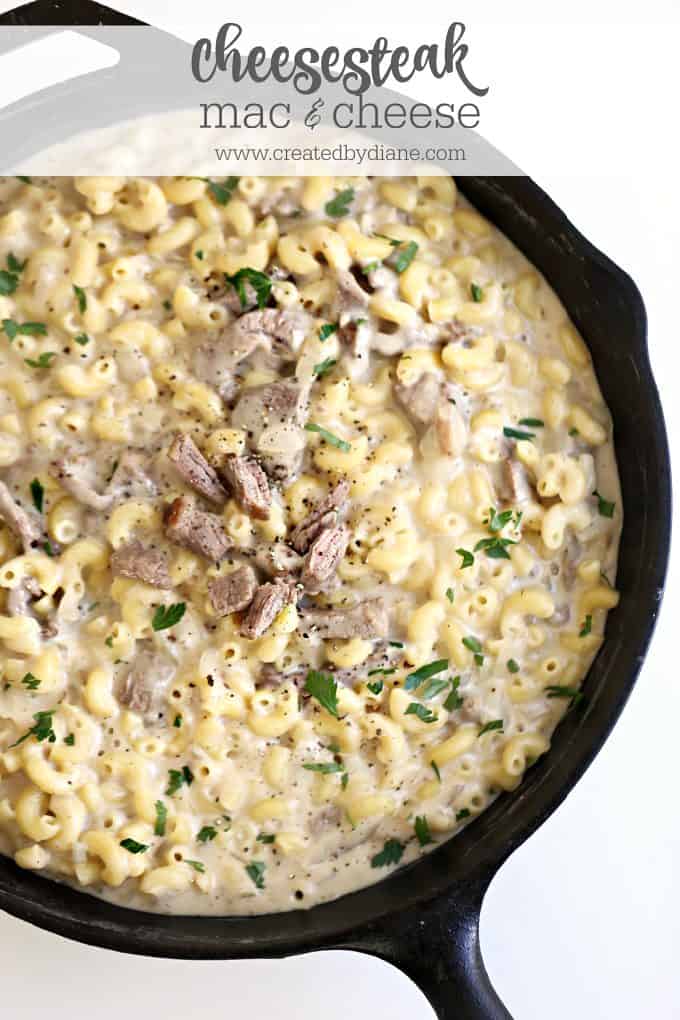 This creamy delicious dish will keep you happy all throughout the year especially when the weather starts cooling down.
It's comfort food at it's best as soon as the beef and onions hit the hot skillet the aroma is intoxicating!
There is something so fantastic about beef and cheese together, just think about it, like cheeseburgers… it's an irresistible flavor combo.
I have a somewhat picky eater in my home, but the number one request is beef and cheese,
quesadilla with taco meat or sliced beef, tacos, hamburger, meatballs with sauce and cheese. you name it
Getting a great meal ready fast is always the goal here, and this is a winner every time!
other great recipes using onions:
…