These cookies topped with buttercream are not only pretty, but they will make your mouth water for the next bite!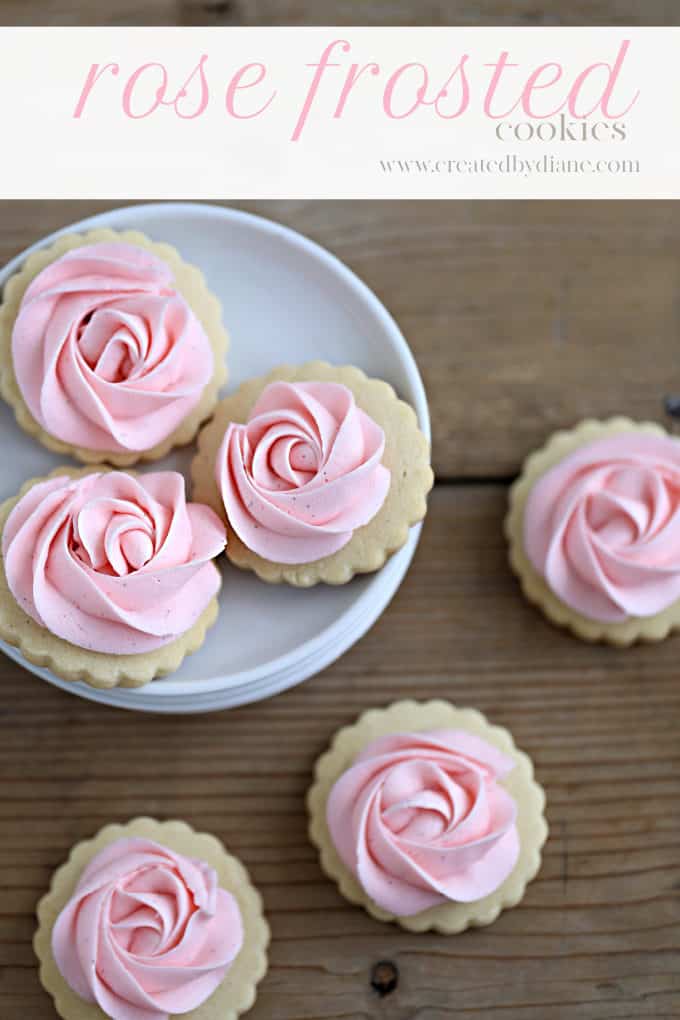 These are not only adorable they taste so delicious!
They are a variation on one of my most popular posts Rose Frosted Cupcakes I just couldn't wait to share these beauties with you.
I love that they are completely customizable, make the frosting any color you prefer, they are perfect for weddings and showers in white as well.
There are also tons of flavor options.
Go with something traditional like vanilla or almond, or make it fun by mixing vanilla almond and lemon, they call it the princess flavor. Which really keep them guessing as to the specific flavor and is quite irresistible. Bakeries often use them flavor combo.
I've baked hundreds of cookies and have found so many ways to ensure they turn out perfect every time. Be sure to check out:
Be sure to scroll down and see the VIDEO I included on these cookies!
…