This is a great cold salad that is full of great flavor!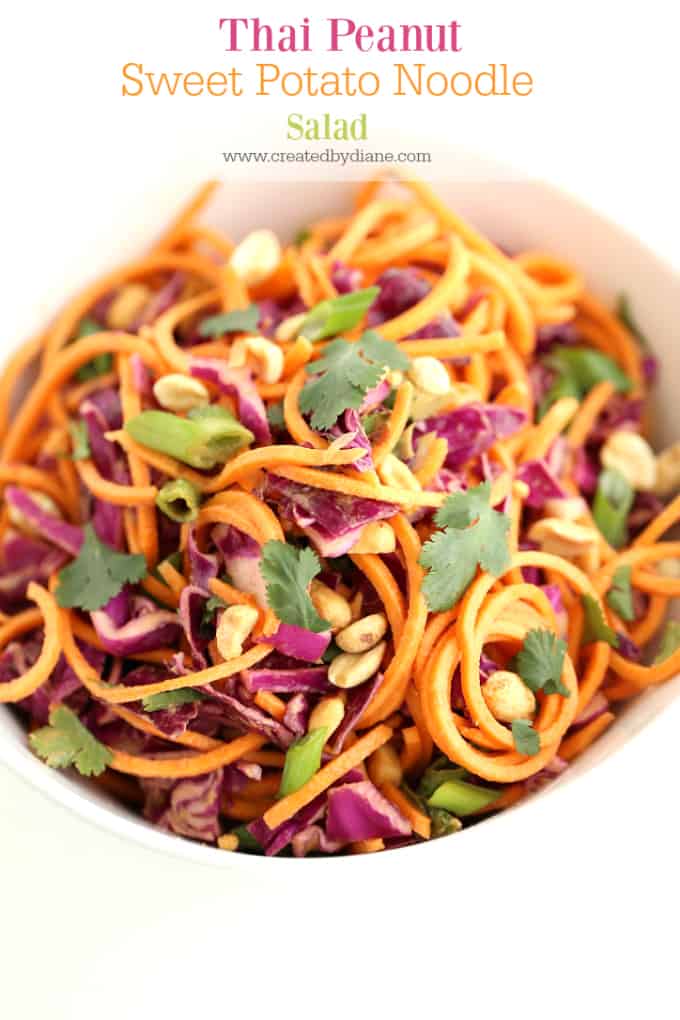 I just LOVE Thai peanut noodles, here is my original Thai Peanut Noodle Recipe.
But I've been eating low carb lately and wanted something without pasta.
Sweet potato to the rescue!
Eating a raw sweet potato may seem odd if you haven't tried it and I think eating a big diced chunk seems less appealing,
but when you cut the sweet potato with a spiral cutter, you won't believe it's a sweet potato.
I have loved sweet potatoes for as long as I can remember… baked, or sauteed with butter, salt, and pepper is my favorite.
And I have a couple more sweet potato recipes you might want to try:
…