An All-American dinner that is ready in minutes!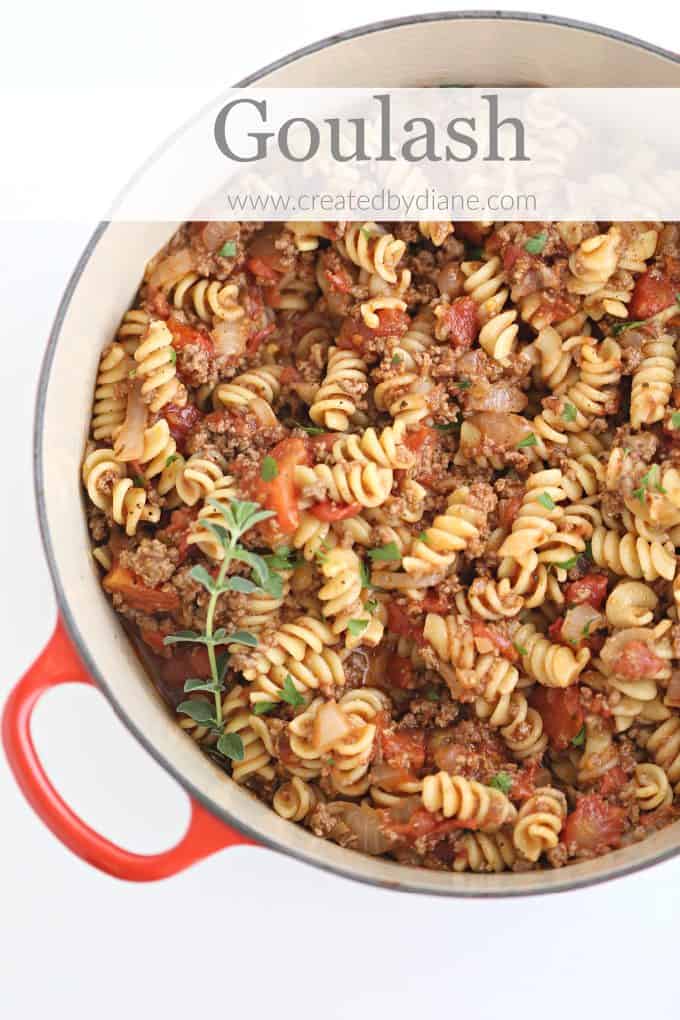 There are often different versions of goulash depending on where you live, or where you're from.
This is American Goulash, it's a delicious and comforting dish that is easy to make and it ready quickly perfect for weeknight dinners, great as soon as the weather cools off and just about the perfect meal to serve for Halloween dinner as it's a great balance if you happen to have your hand in the candy dish and sometimes people stop by and may even want to stay for a bowl full and help you pass out things to trick or treaters with you.
I am a pasta lover and it's one of my favorite go-to dishes to make when having company. Everyone should have some easy go-to recipes in their arsenal. This is one of those recipes.
If you're looking for more recipes that are a must in my book to have in my arsenal take a look at these:
…