Eat your veggies…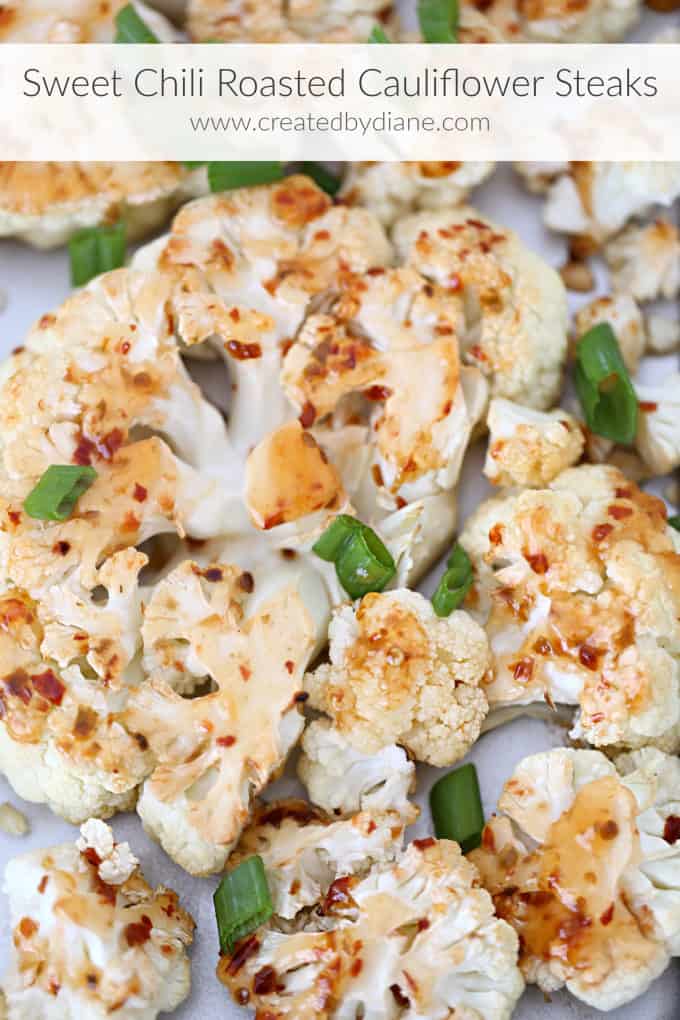 and enjoy every bite of them!
These sweet chili roasted cauliflower steaks are sweet and spicy and oh so delicious.
This is a great side dish alongside pork chops, roasted chicken or maybe some chicken meatballs.
It also makes a great main item if you're a vegetarian or want a light lunch.
…