Pumpkin in all its glory, filled into and piled high into all these yummy recipes!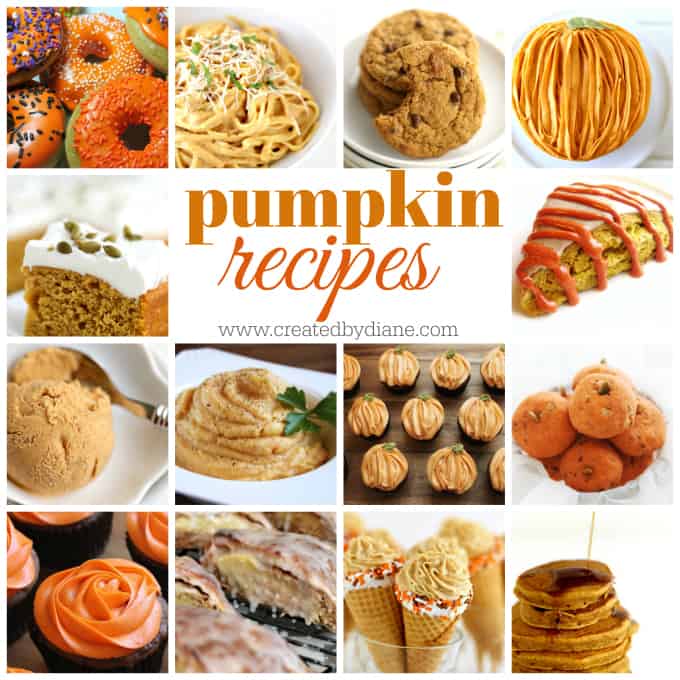 You'll find lots of fun pumpkin recipes from breakfast through desserts, and everything in between.
This post is FULL of more than 25 Fall Favorites, so be sure to check them all out, you will be sure to find some new favorites!
Nothing says Fall better than some new pumpkin recipes and this collection also includes some really great pumpkin spice recipes too.
You'll find my Pumpkin Pie Spice Recipe HERE or you can pick up some at the store if you prefer, either way, pumpkin all on its own is not the biggest on flavor, but it certainly does add a great creaminess to so many recipes and it helps keep baked goods from drying out!
And before we get to all the yummy baked items and such, I wanted to remind you of THIS post, it's so popular this time of year, and if you're carving up a pumpkin it's a must, it shows you step-by-step how to make perfectly roasted pumpkin seeds.
…