I just love a side dish that comes together quickly and tastes so AMAZING, these Rosemary Garlic Skillet Potatoes will rock your world!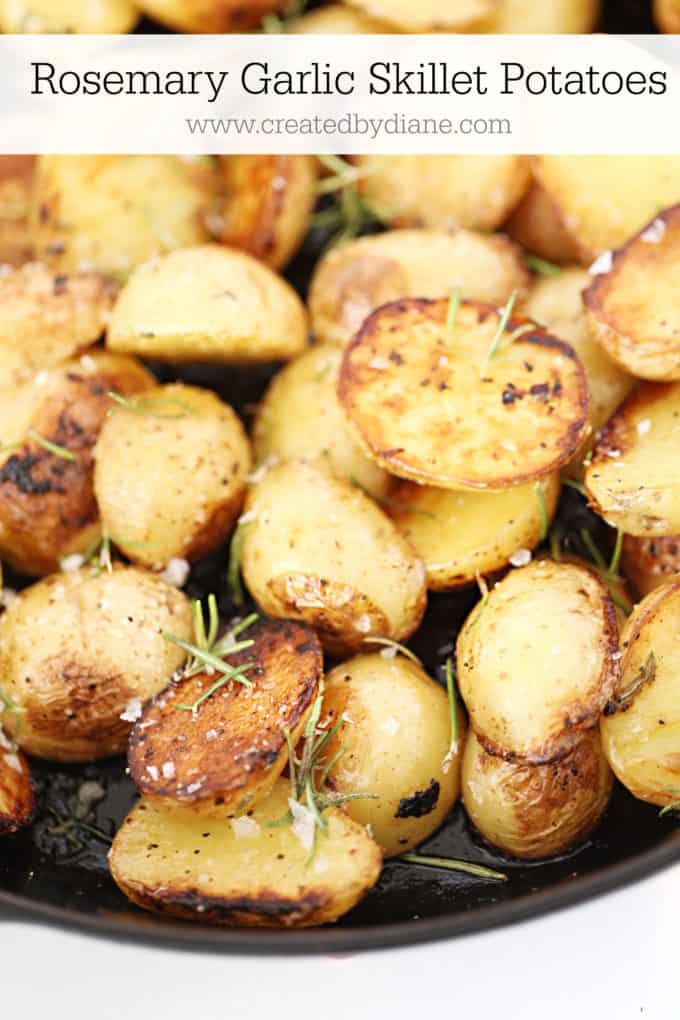 Have you ever eaten some delicious potatoes at a restaurant that are crispy on the outside but oh so tender on the inside and they have a delicious buttery flavor along with garlic and… the great flavor of rosemary.
You'd often picture having these potatoes with a nice steak, pork chop or chicken… oh, truth be told, just make a whole skillet of these bad boys and grab a FORK! 
They really are that amazing!
…