Grab up some fresh cranberries and make this tasty chicken recipe!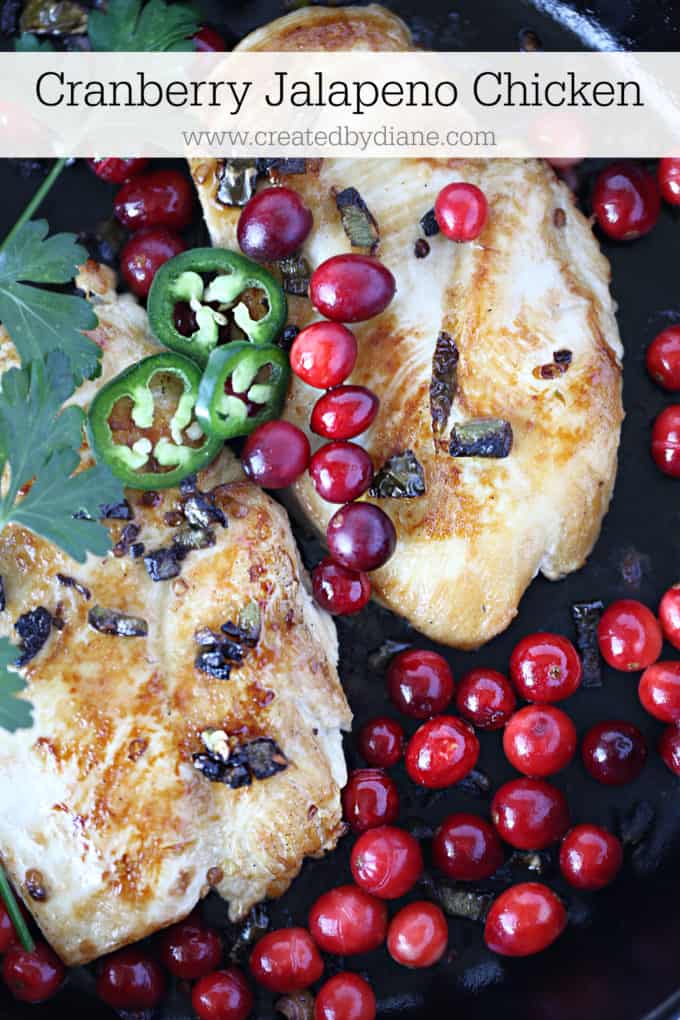 While it's cranberry season there is no better time to make all things CRANBERRY!
This dish is a little spicy and a little sweet and a little tart and FULL of flavor,
so many reasons to love it…
Simple ingredients 
quick and easy
super tasty
looks gorgeous
and it another item to your list of recipes for no more boring chicken.
Do you have such a list? It helps to mix things up, don't you think? We all need options and if you're like me chicken is a go-to item when making dinner. 
I love the combination of jalapeno and cranberries in this recipe as well as in these other great, flavorful recipes…
I have a Jalapeno Cranberry Sauce recipe a Cranberry Cornbread recipe and Cranberry Jalapeno Brussels Sprouts recipe already posted.
…