Sweet and salty items are always at the top of my favorites list…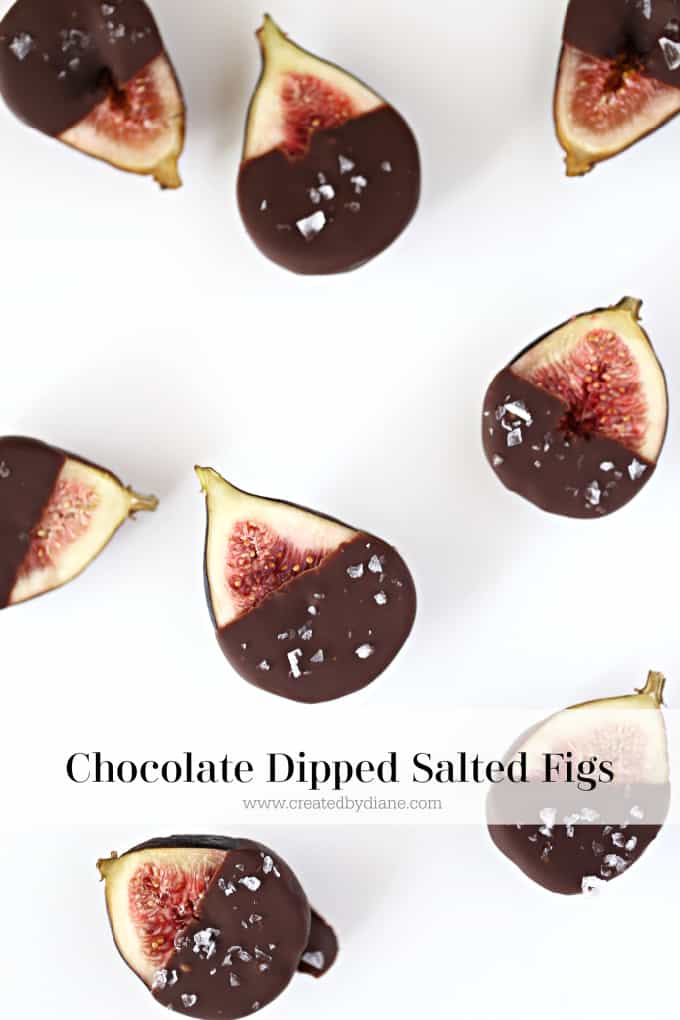 now add figs to that and WOW what a great flavor combo.
As soon as I see figs I start grabbing them up as I know that fig season won't last long and they are so yummy.
I typically just eat them as is, but I'm not going to lie… adding chocolate and salt put them over the top delicious!
And if you like chocolate these Fig Scones with Chocolate are amazing! Figs are a great accompaniment to a cheese platter or charcuterie board so if you see them, give them a try if they aren't on your typical grocery list.
Now if salted chocolate isn't your thing, just skip the salt… but you may want to give it a try if you're feeling adventurous.
…