Everything bagels have always been my favorite go-to bagel, now that same great flavor can be enjoyed on so many other things. Take a look at my top 10uses for everything bagel seasoning.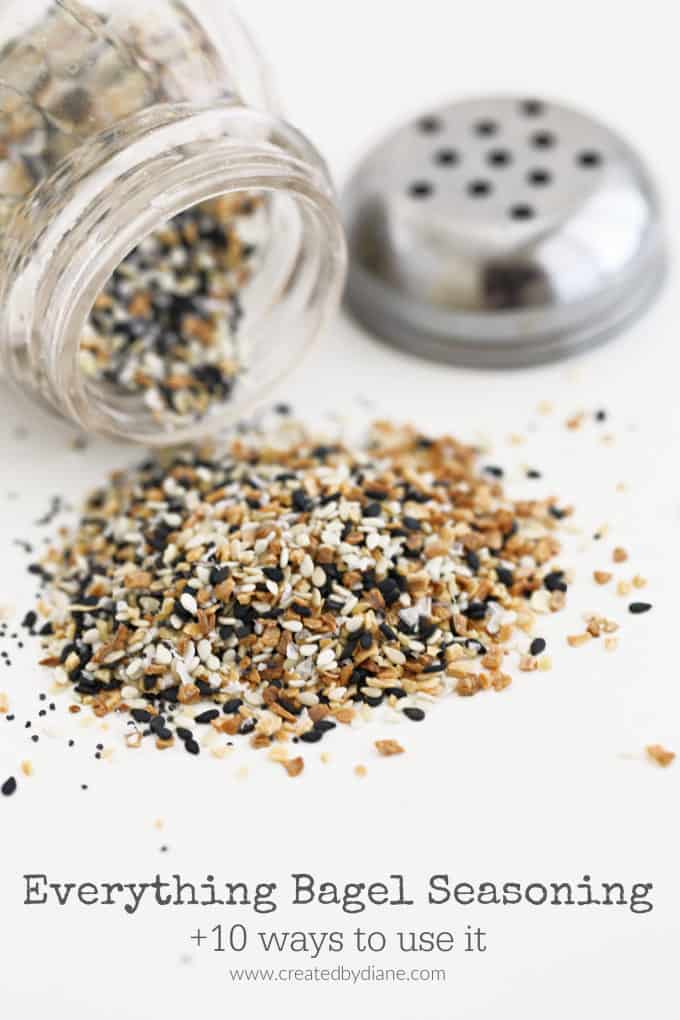 Make the seasoning mix or buy it, either way, I'll show you over a dozen things you'll want to put it on!
I recall when I got my drivers license I could go and get myself an everything bagel any time I liked.
And that is exactly what I did!
Oh, how I love a good bagel.
But if you're like me and try to eat more low crab I have some options that'll be a great substitute to having bagels for breakfast regularly.
I'd  go the the local bagel shop and buy a few everything bagels and enjoy at least one a day,
the bag would inevitably have seeds left at the bottom.
I would pour all the seasoning out and add them to some butter, mix it up and whamo have everything bagel butter, to put on anything I wanted.
I kept any extra seasoning in a jar… who knew they would someday SELL THE SEASONING! Kinda like the thought of bottling spring water, who knew once we got past the 80's everything would change and you could buy just about anything you can imagine- how else would the superstores stay in business, right!
So whether you choose to buy it or make it (I include the instruction below) you'll love it!
Here is what you'll want to put it on: 
…