You have some beans in your pantry… perhaps you'd like some new easy bean recipes to use them in.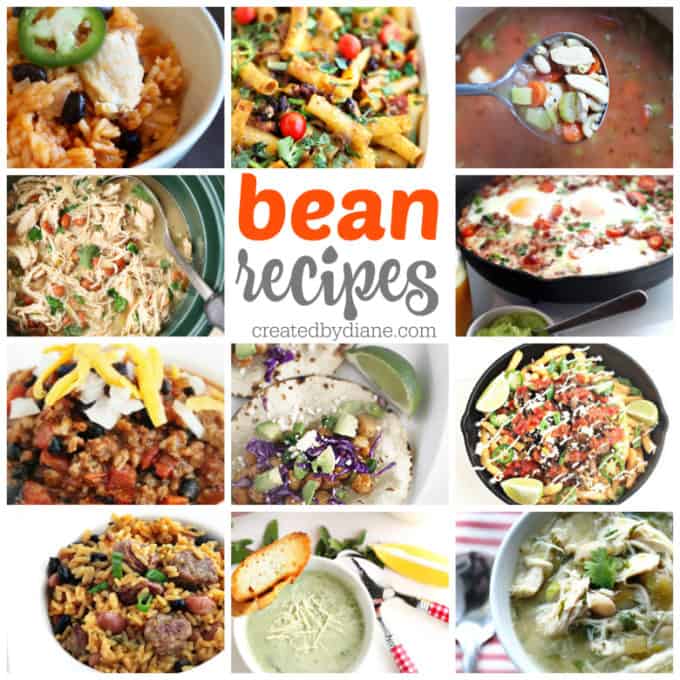 Great canned bean recipes are just a few clicks away!
I always have cans of beans on hand. I love them, any type really,
black beans are on to my favorites.
One great thing about beans is, they are so versatile, and take on many flavors in recipes making them my number one item to keep stocked upon.
For a quick snack, I'll heat some refried beans, or just heat some black beans and mash them up and dip tortilla chips into the beans…
other quick options for canned beans that only take minutes to make is a bean and cheese burritos, fried eggs with a side of beans (I actually had that for dinner last night, similar to my baked refried beans and eggs recipes but made for 1 in a skillet)
I also make a quick avocado bean dip and eat it with a plate of veggies.
And if you were to ask me what is my favorite recipe from the list below… today I'd tell you my black bean soup, simply because it IS SIMPLE, delicious and great to dunk quesadillas and chips into.
But really there are so many quick delicious recipes I'm sure you'll be adding some to your "winners" list, you know the list of recipes that are real winners with your family!
…