No need for takeout with this super easy and fast 10-minute meal.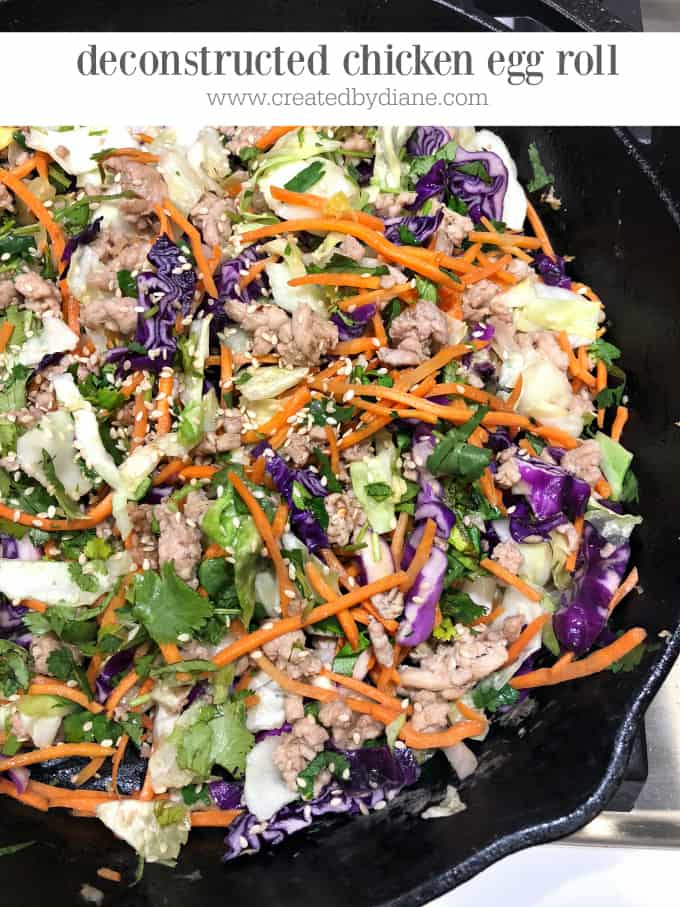 This is one of the QUICKEST dinner recipes that is so flavorful if you're anything like me, you'll be making it all the time.
There are many options to mix it up too.
I used ground chicken, I really like the texture in this recipe. And BONUS it's cooks so quickly.
This meal is ready in about 10 minutes.
How's that for fast food!
This can be made with ground sausage mild or spicy, I've made it with spicy sausage and it's great. Ground turkey would be yummy too, but I really love it with ground chicken.
Now for the vegetable options, you can add any veggies you prefer, asparagus, broccoli, even spinach are all good options too.
I LOVE using ground chicken in recipes, it cooks quickly and tastes delicious!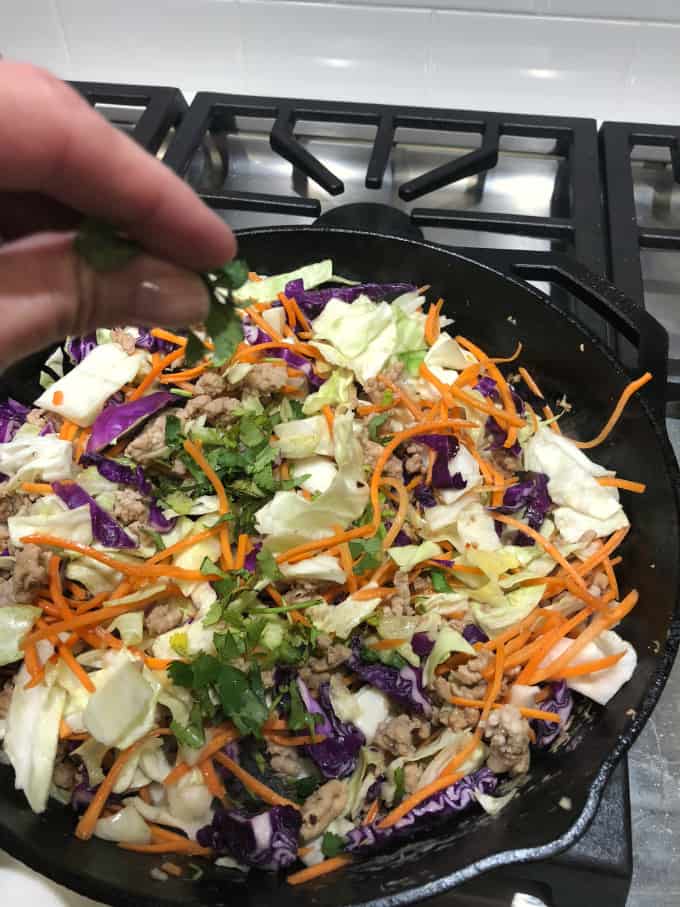 I really love fresh cilantro, and it's really delicious in this. It gives it a really fresh flavor.
Adding some fresh lime juice is also great.
I do really love a few drops of chili oil and a pinch of crushed red pepper in this dish, I add it to the ground chicken as it's cooking with some garlic and ginger.
It smells amazing while it cooking and really everyone comes running to the kitchen!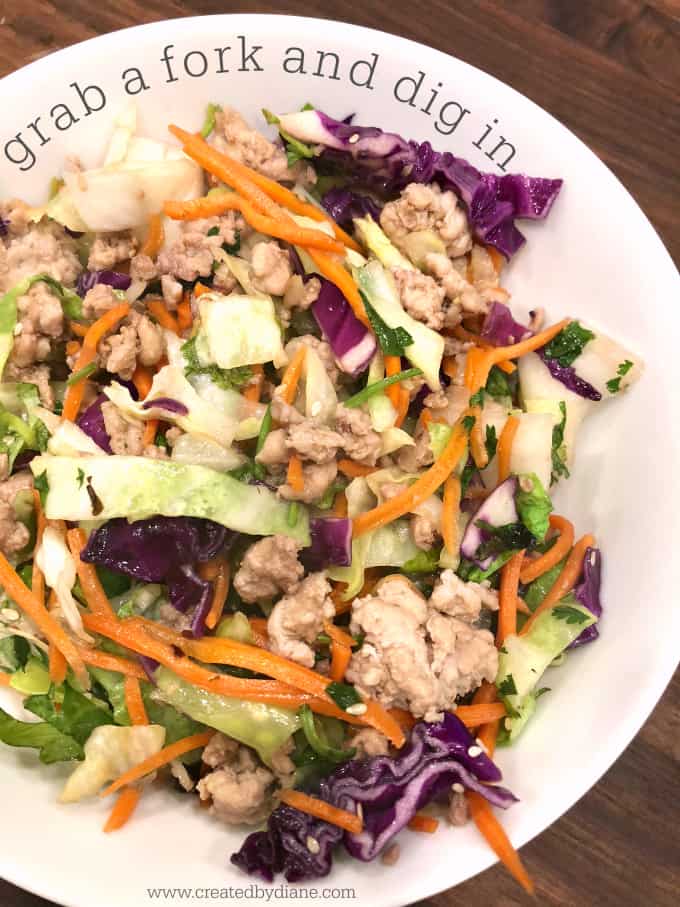 This only takes about 10 minutes to make and I can't tell you how many times I've made it. I usually whip it up because I'm starving and need to eat fast. This is one of my all-time favorite low carb meals!
I love cooking in a cast iron skillet and use this one, I have three this size and a few other sizes, I often get questions of what I cook with so I'm sharing this info in case you're interested.
THIS is the chili oil I use in this recipe and love the flavor it gives to this dish and to other Asian inspired dishes I make.
THIS is the skillet I use and love and I use it so much I have 3 of them and more in other sizes too, it's a kitchen must have.

Deconstructed Chicken Eggroll
Author:
Diane Schmidt, Created by Diane
Serves:
2 large servings or 4 small servings
Ingredients
1 lb ground chicken
1 teaspoon sesame oil
1 tablespoon garlic paste (or 1/2 teaspoon garlic powder)
1 teaspoon fresh ginger paste (or 1/2 teaspoon dry ginger powder)
1 tablespoon soy sauce
3 drops chili oil - this gives it such a great flavor!
pinch crushed red pepper flakes
4 cups chopped cabbage (I used green and purple)
1/2 cup shredded carrots
2 green onions (chopped)
1/4 cup chopped fresh cilantro
1/2 teaspoon toasted sesame seeds
Instructions
In a skillet (I use cast iron) saute ground chicken with sesame oil, garlic and ginger, add chili oil and chili flakes if using them, then add soy sauce.
Add in cabbage and carrots toss a few times and allow to cook for a minute or two (don't' overcook or the cabbage will get too soft and soggy and crunchy vegetables are the goal that everything is heated but not cooked through until they are soft).
Add the green onion and cilantro then top with sesame seeds and serve.