Kickin' up a classic today…. this is no ordinary BLT, this is THE BLT you will want to enjoy again and again. Have I mentioned how much I love bacon?!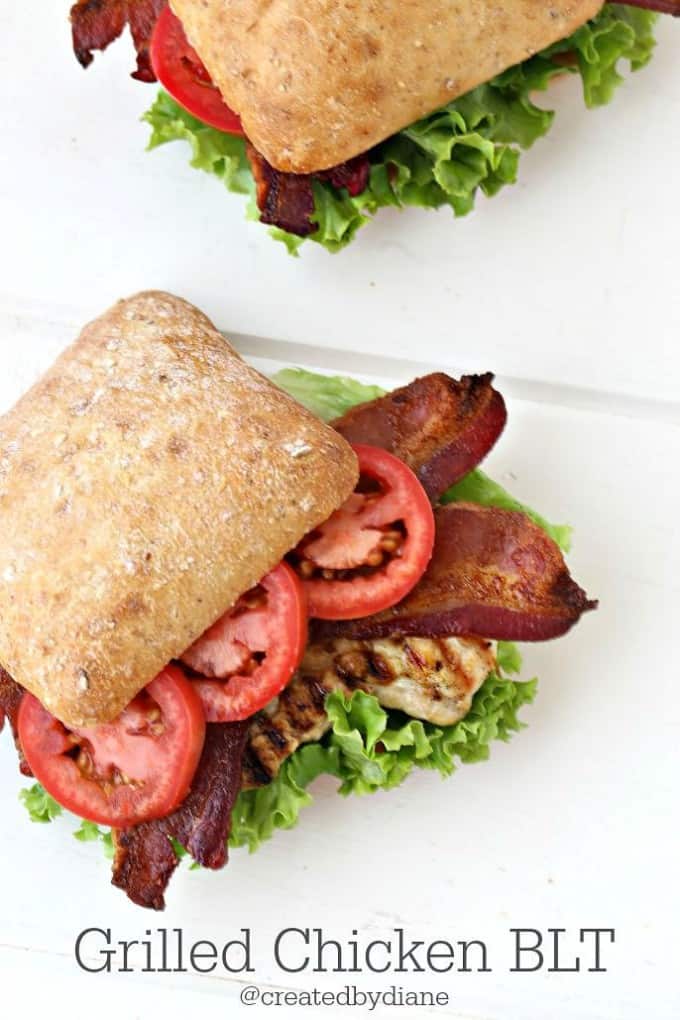 Chicken BLT Sandwich
Pin this on Pinterest to save it for later!
Follow created by Diane on Pinterest to see some delicious recipes!
For as long as I can remember I have LOVED BLT sandwiches.
My mom would make them for me all the time. We grew tomatoes and lettuce in our garden when I was a kid. Any time I wanted a BLT my mom would tell me to go pick a tomato and grab some lettuce. She'd often have cooked bacon in the fridge or cook up a few slices. I loved bringing it to school, and would sit there eating it, dreaming of getting home and seeing how everything had grown in the garden that day.
It always amazed me how fast things grew. My mom always said the same about me.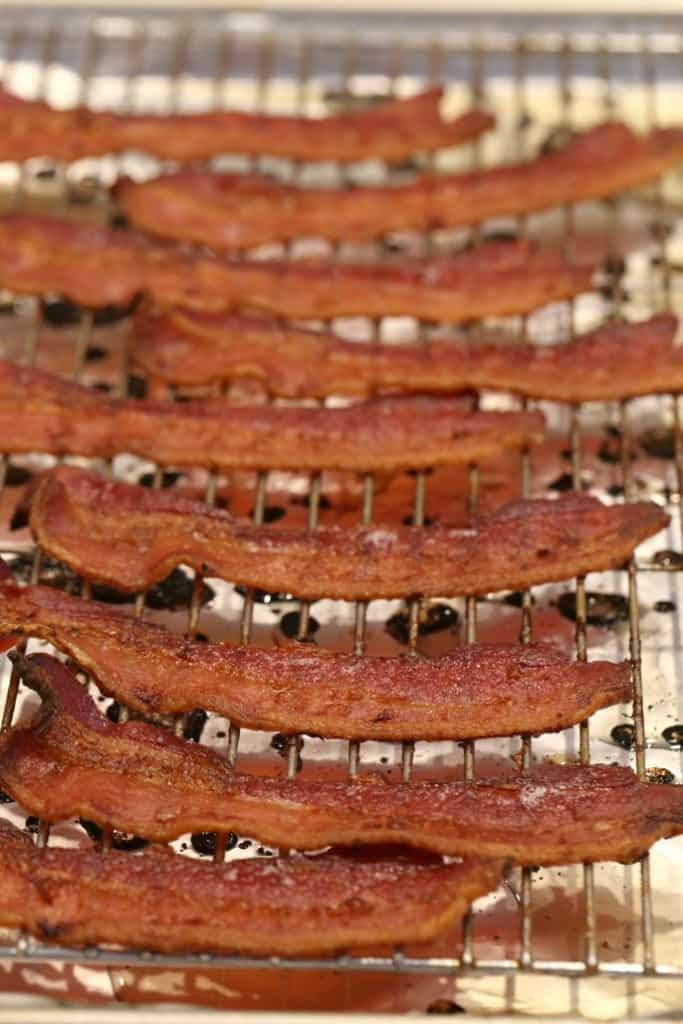 I'm a lot like my mom. I like to cook bacon and have it ready for the week, and I love to bake the bacon in the oven.
It comes out really crisp and all at the same time with, no standing over a hot stove. Just take a look. Doesn't that bacon look great? Here is my post on how to bake bacon.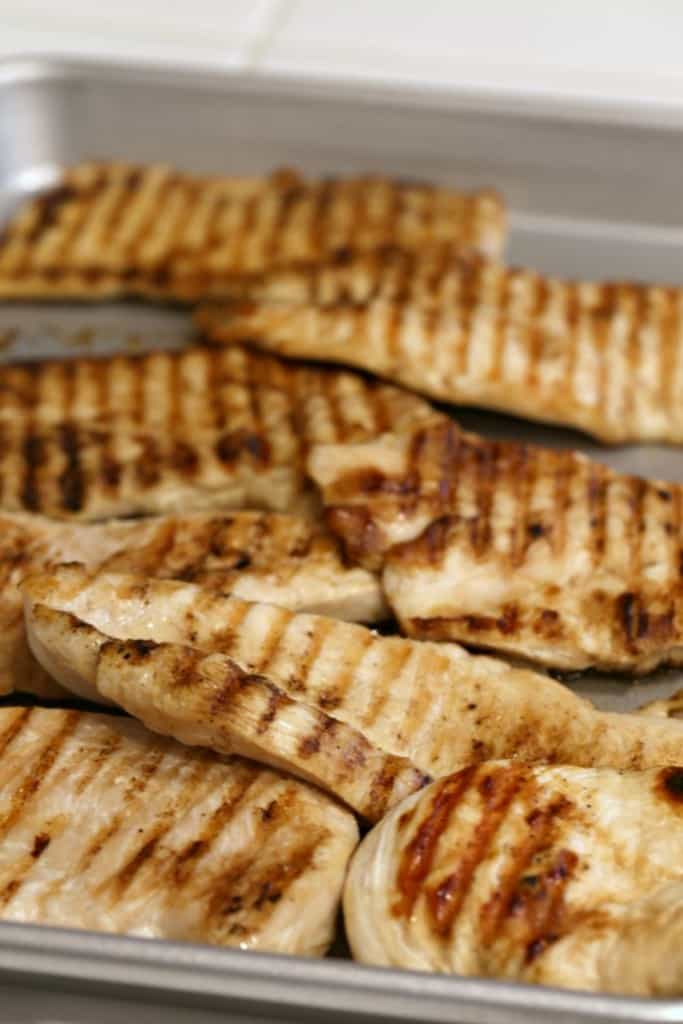 I also try to get as much ready for the weekend for the week as I can. Not only do I prep bacon, but I prep chicken too. Many weeks all the prepping for the week gets done, but some weekends it doesn't.  But it doesn't take long at all to do after dinner another night.
Whether you prep ahead or not, you can make a whole bunch of sandwiches once the bacon and chicken are all cooked.
 It's great to have both cooked chicken and bacon on hand to whip up these BLT's super fast! Here is my post on How and why I cook chicken for the week at once.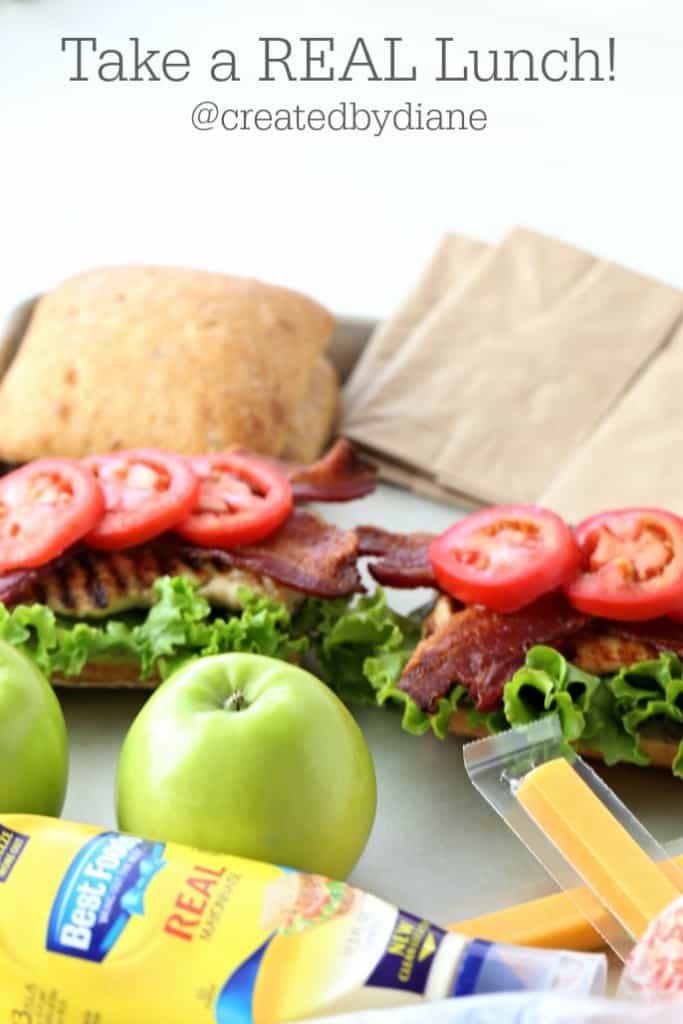 My kids say they are starving by the time lunch rolls around, and this is a perfect lunch for them.
I do have a funny story to share with you…
I grew up on the East Coast and when I moved to the West Coast, I went to the grocery store to pick up the usual items.
When I got home, I couldn't get over the fact that I couldn't find Hellmann's Mayonnaise in the store.
It drove me NUTS!
I wasn't about to purchase any other mayonnaise, as I'd had others at friends' houses and in restaurants and knew there was no comparison.
This went on for a couple weeks. Every single store I went to, there was no Hellmann's mayonnaise. What on earth was I to put on my favorite BLT sandwich?!
My complaining continued!
I thought about having a friendship me some. I was even planning out when my next trip back East would be so I could bring some back.
Then one day I had my back to the TV and I heard the Hellmann's jingle….. "bring out the Hellmann's and bring out the best" …. but they didn't say Hellmann's in the commercial. I was SURE it was the same jingle, and sure enough, I turned around and there it was… with a whole new name – Best Foods. I had seen that in the stores but had no idea it was the same. The package looked the same, but I wasn't about to eat anything but Hellmann's.
Later on that day, I went down to the store, grabbed some Best Foods Mayonnaise, and right there on the label it said, known as Hellmann's East of the Rockies. I called my friend back East and had her look at her jar of mayonnaise and sure enough, it said known as Best Foods West of the Rockies. I laughed so hard! It was right there all along. So if you move cross country, you won't have to go through the agony I did.
Hellmann's has come out with a new squeeze bottle with a precision tip and clean lock cap, which allows you to squeeze more mayo out just where you want it. Which is so great, no banging and shaking to get all the mayonnaise out! This will give you a little more time and less frustration when making sandwiches.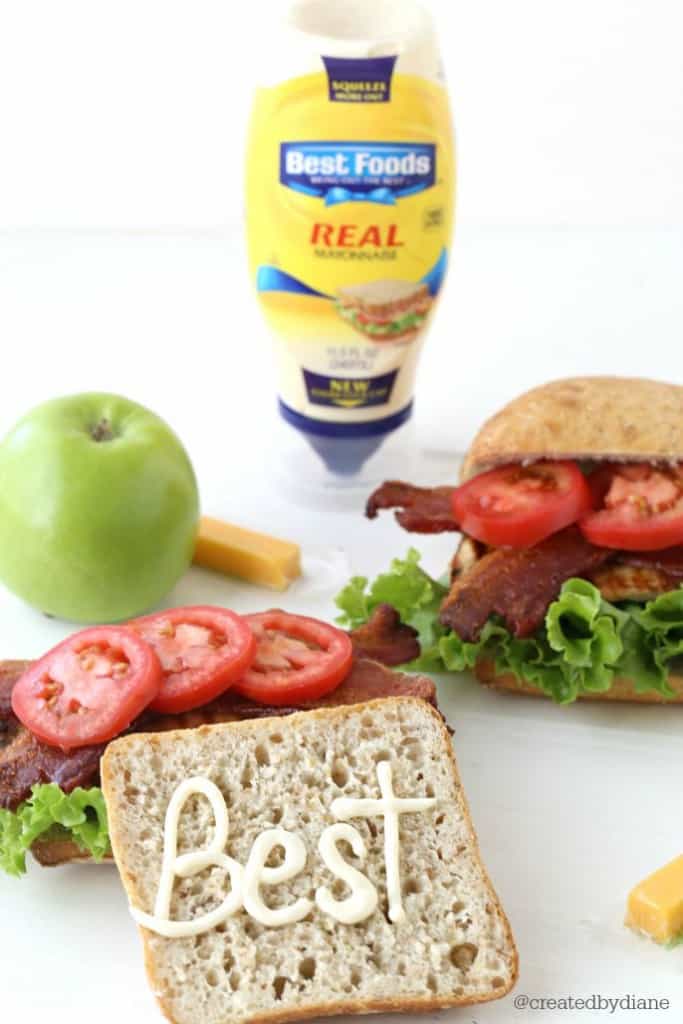 I'm always asking my kids what the BEST part of their day was.
They often say it's lunchtime!
Chicken BLT Sandwich
Ingredients
4 slices thick bacon cooked crisp
2 pieces grilled chicken breast
leaf lettuce
tomato
Hellmann's/ Best Foods Mayonnaise
whole grain ciabatta bread
Instructions
Slice the ciabatta bread, then place the lettuce then chicken onto the sandwiches.
Add two slices of bacon to each sandwich.
Then put sliced tomato on top.
Write a cute little note in mayonnaise on the top of the bread or make any design you'd like.
More great sandwiches: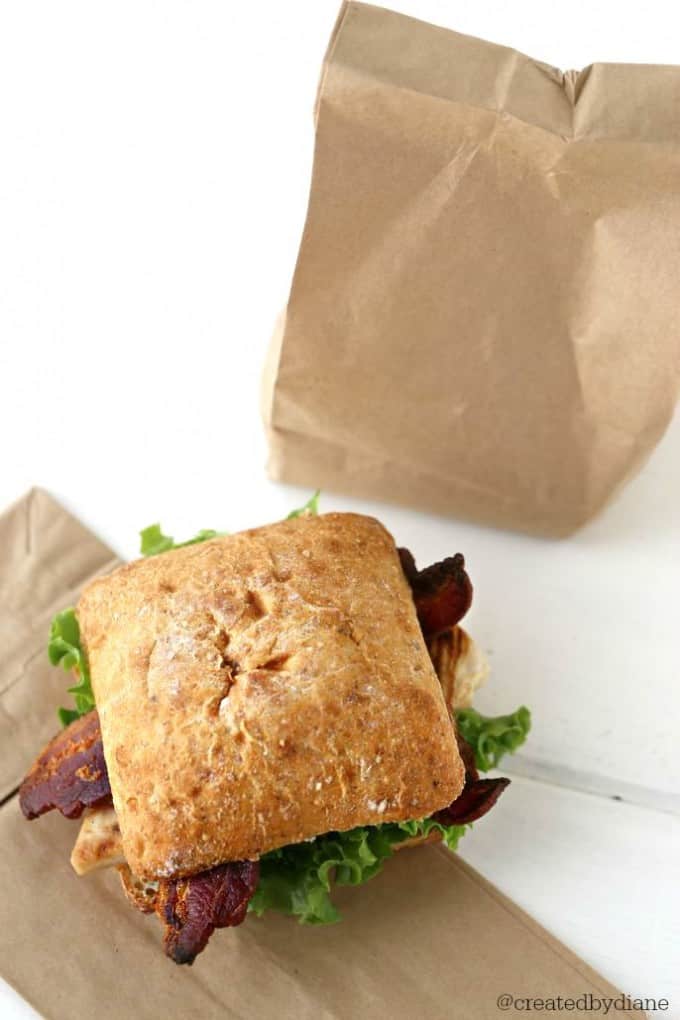 What is your favorite sandwich to put mayonnaise on?

This post is sponsored by Hellmann's. I'm proud to work with companies I love. All opinions are my own and my story is true.
This post is sponsored by Kitchen Play on behalf of Hellmann's.