Homemade dressing are my favorite, I figure if I am going to eat salads and veggies I might as well have something super delicious to top them off with.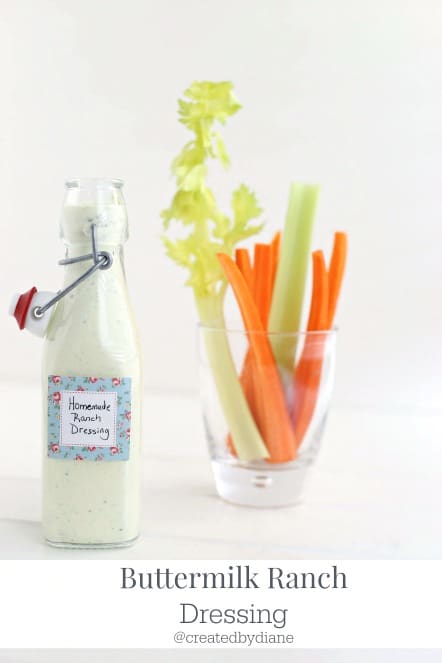 Now I will tell you, I'm not the biggest ranch fan out there.
I like it, but I'm not slathering it on everything in sight like some people I know!
And as we all know homemade is usually way better than store bought, well that is CERTAINLY true today.
I LOVE this ranch dressing.
I love that it's easy to make and has a really great fresh taste, with just a slight tanginess of buttermilk.
I have been using it on everything, see I guess it just depends which ranch dressing you are slathering, if it's going to be slathered, it has to be homemade in my book.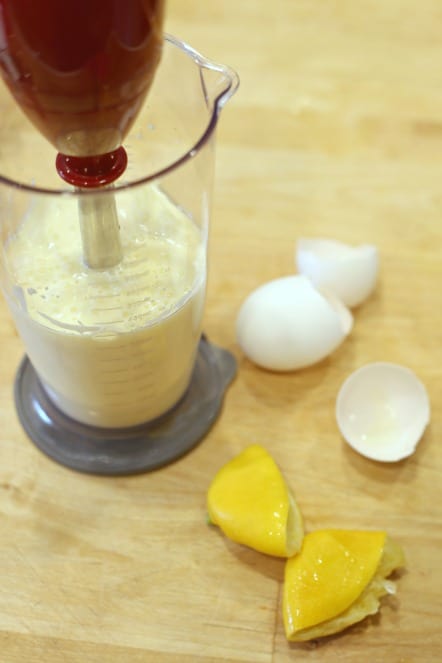 first you start off with making homemade mayo, I am positive this is crucial to how delicious this dressing is.
Here is my post on How to make Homemade Mayonnaise.
When you are going to make delicious ranch dressing, starting with as much freshness as you can is key.
Making mayonnaise only take a couple minutes and is totally worth having the ranch dressing having the freshest flavor possible.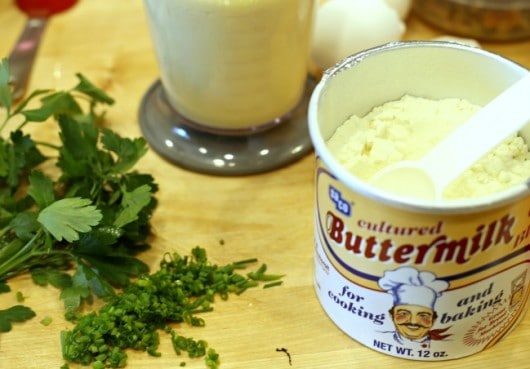 Add to the mayo fresh chopped Italian Parsley and chives along with dry buttermilk (you can use real buttermilk, but the dressing will be thinner. If you are looking for a thicker dressing/dip using the dry buttermilk will allow it to stay thick)
Next add in sour cream or Greek Yogurt, garlic (I love using Gourmet Gardens Garlic, it's so convenient. It comes in a tube and you just squeeze out the amount you want) salt and pepper.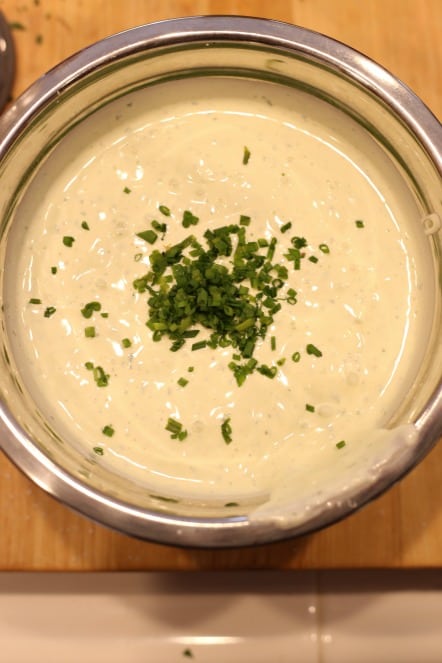 This dressing is thick and rich tasting and delicious!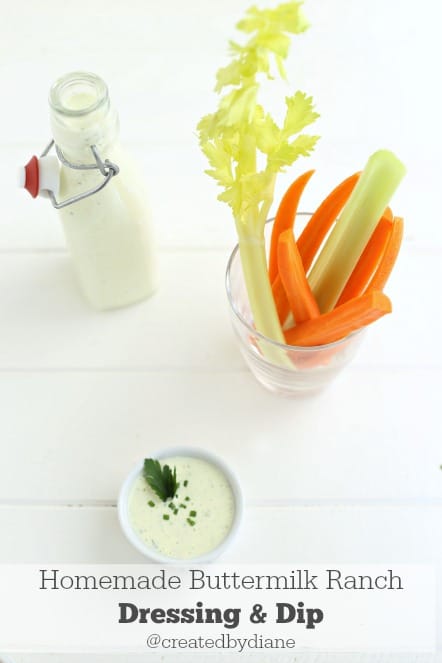 I like dressings that are thick, like dip.
This is perfect for salads, veggies, chips and what ever else you like to slather ranch onto,
if you want it a little thinner you can add a few tablespoons of milk to the dressing.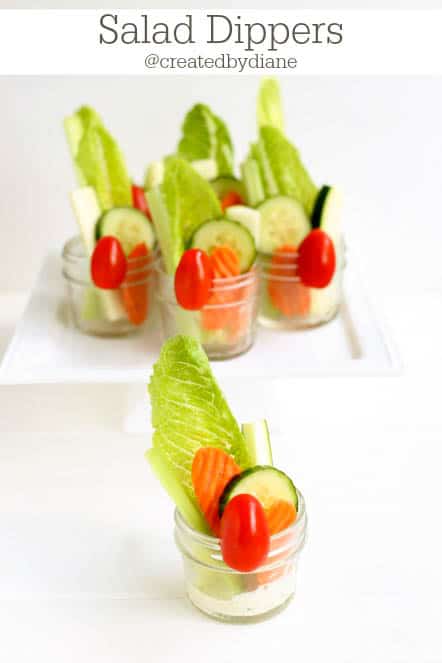 Take a look at my Salad Dippers HERE for more fun ways to use this delicious dressing!
Homemade Buttermilk Ranch Dressing
Ingredients
1 cup sour cream or Greek Yogurt
¼ cup dry buttermilk
1-2 tablespoons fresh chopped chives
1-2 tablespoons fresh chopped Italian Parsley
2 teaspoons minced garlic (I use Gourmet Gardens Garlic)
1 teaspoon salt
¼ teaspoon black pepper
Instructions
With immersion blender after making the mayonnaise add in,
the sour cream or yogurt, dry buttermilk, chopped chives and parsley along with garlic salt and pepper.
Mix until smooth.
Place in refrigerator until cold (about an hour)
Notes
fresh herb measurement (I chopped the herbs then measured them. I used 2 tablespoons of each of the herbs)