This spiral cut Greek salad delivers a flavor-packed punch that satisfies!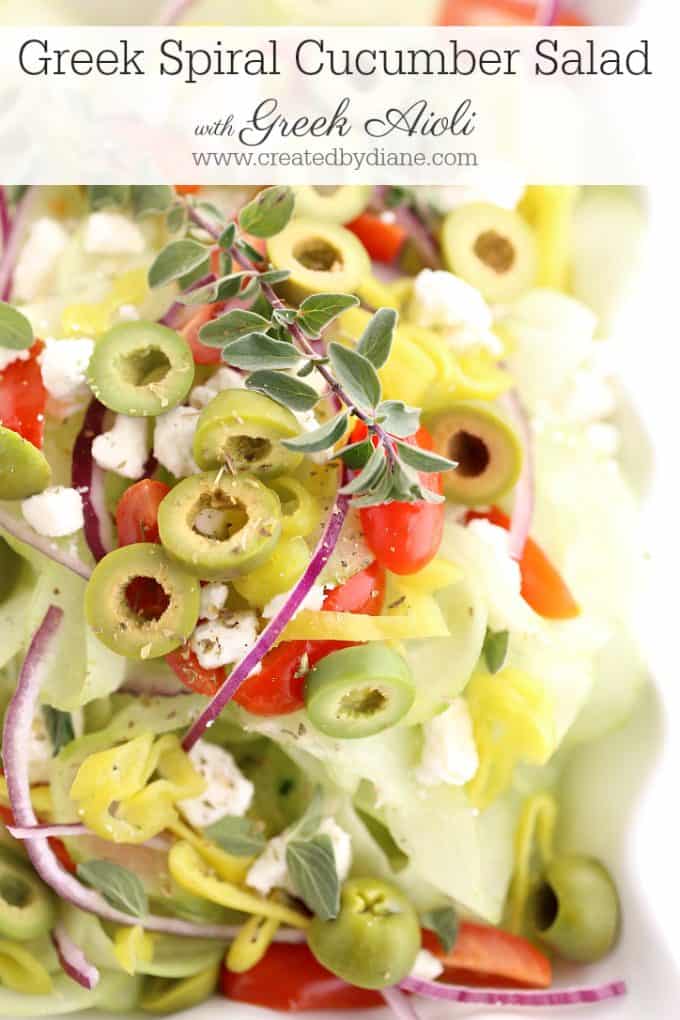 It's not only super pretty it's so delicious.
The dressing puts this over the top!
The base of this salad is spiral slices of cucumbers then topped with red onions, feta cheese, pepperoncini, olives, and tomatoes.
The weather is heating up and it's the perfect time for a salad, and this one of PACKING some major flavor.
I love fresh oregano and have some growing in my backyard, I don't have a green thumb but have managed to keep it alive for a year now, it survived our mild winter… I'm so happy! If you don't have fresh oregano, dry oregano will do just fine.
You may also like these recipes: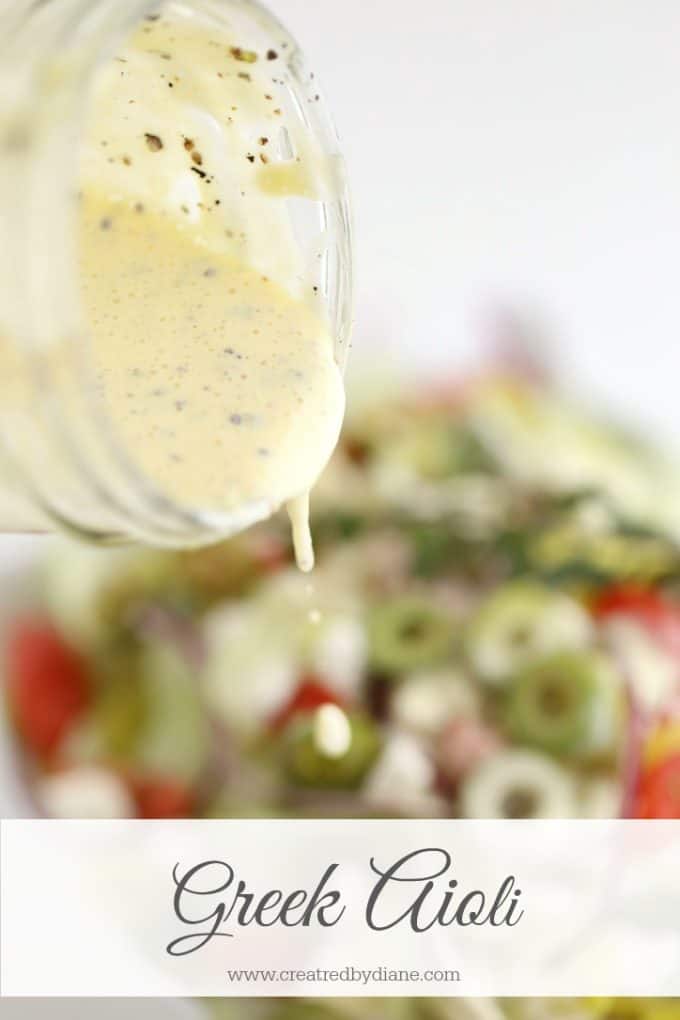 This dressing is full of great flavor and the fresh oregano makes it so fresh tasting. (If you don't have fresh you can use dry oregano) I happen to love fresh oregano and have a plant outside that I keep under some shade so it doesn't freeze in the winter or burn in the sun in the summer, I'm happy it lasts all year. Especially since I don't have a green thumb!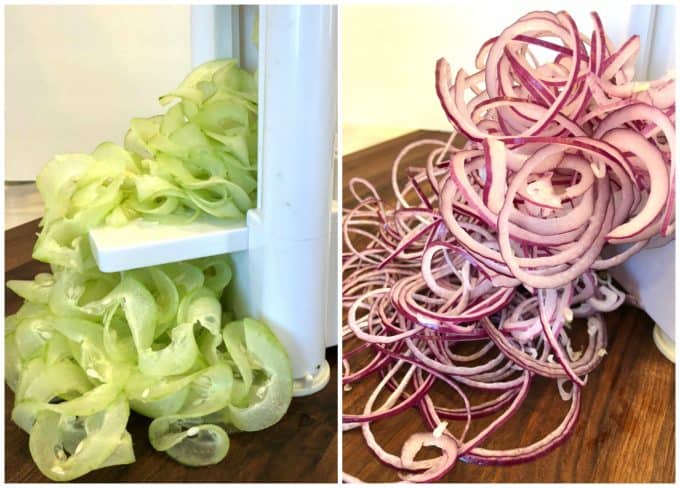 I mention more info about spiral cutting HERE.
Of course, you can cut the vegetables into any shape you prefer. A mandolin will work if you want to have thinly sliced cucumbers.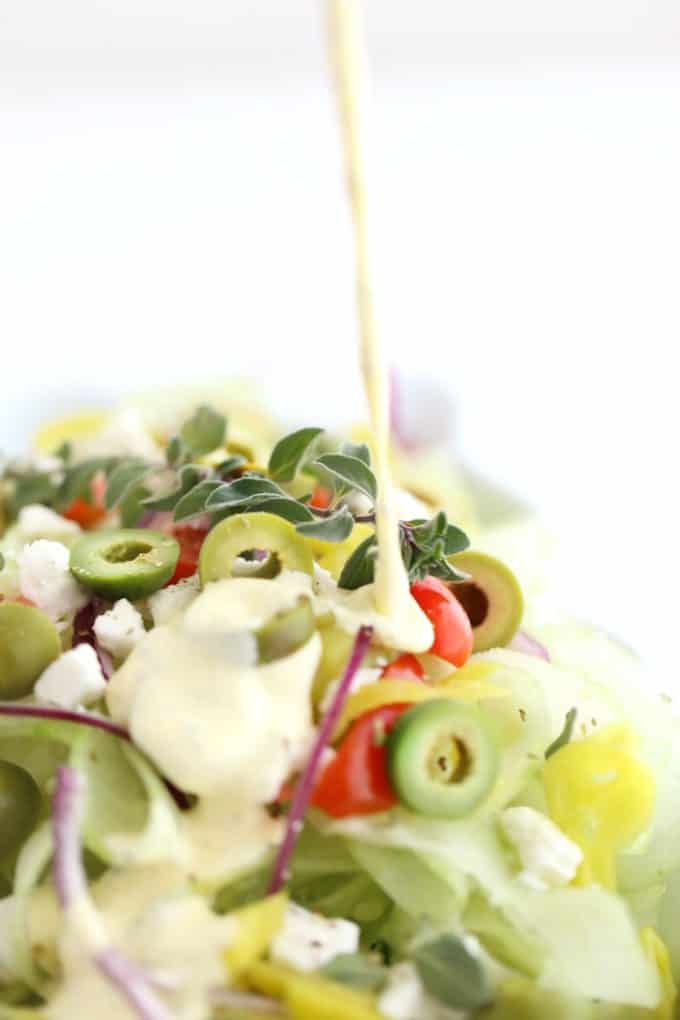 I use this Spiral Cutter
Add grilled chicken or any type of cooked chicken to this recipe for a delicious complete meal.
I just love Greek style food, here are some recipes you may like if you like Greek food as much as me.
Greek Spiral Cucumber Salad
Ingredients
1 large cucumber spiral cut
1/4 cup red onion spiral cut
10 grape tomatoes, sliced
olives (Kalamata or Green Marietta like I used), sliced
pepperoncini, sliced
feta cheese, cut into cubes
dry oregano
fresh oregano
Greek Aioli Dressing
1/4 cup extra light olive oil
1 egg
2 tablespoons red wine vinegar
1 tablespoon lemon
oregano
salt and pepper
Instructions
Place the spiral cut cucumber and red onion in your dish, then add the tomato, olives, pepperoncini, feta cheese and oregano.
Mix the dressing ingredients with an immersion blender until thickened and completely combined.
Pour dressing over salad top with salt and pepper to taste.