Pollo Asado Marinade for your everyday Mexican food enjoyment.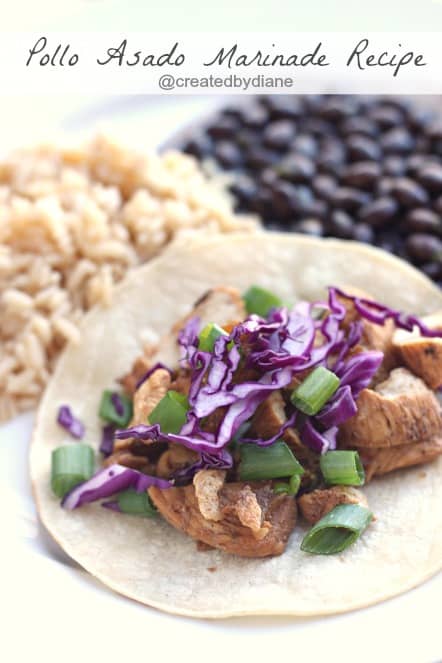 This is one delicious chicken recipe!
In no time at all you will be enjoying mouth watering chicken….
great for chicken tacos, over rice, in a burrito, sandwich, it kicks up a grilled cheese sandwich, perfect in a quesadilla and I'm sure you can think of a few more ways to enjoy it.
It all starts with a quick and easy marinade, the best part is the chicken doesn't need to sit in it overnight if you don't have that much time.
How does that sound?
This is great for busy days and nights when you'd like a great meal and don't have all day to do it!
This marinade has a deliciously fresh citrus flavor with a hint of smokey flavor that comes from the cumin and smoked paprika.
The key is using fresh squeezed juice from an orange, lemons and limes.
One great thing about this marinade is that citrus is available year round, so you can always make it.
You will be enjoying tacos in NO time all, and you can dream of summer walks along the beach and stopping at a taco stand no matter what the temperature is.
Pollo Asada Marinade Recipe
Ingredients
I orange juiced
2 lemons juiced
2 limes juiced
1 teaspoon smoked paprika
1 teaspoon ground cumin
1/2 teaspoon salt
1/8 teaspoon ground black pepper
Instructions
Juice the orange, lemons and limes and mix the rest of the spices together and marinade 2 pounds of chicken for 20-30 minutes in the fridge.
Grill or cook in skillet until chicken is cooked through.
To speed up cooking, cut the chicken in small strips and cook in a skillet.
depending on how much spice you like, you can double the seasonings as well as add some tomato bouillion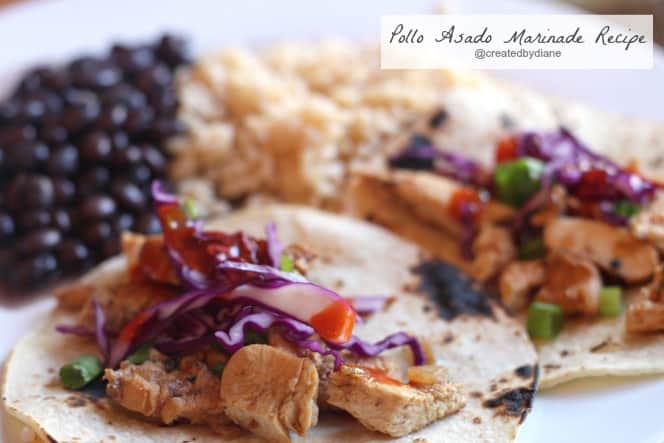 Dinner is served!