Saucy beef with vegetables ready in under 30 minutes… YES, please!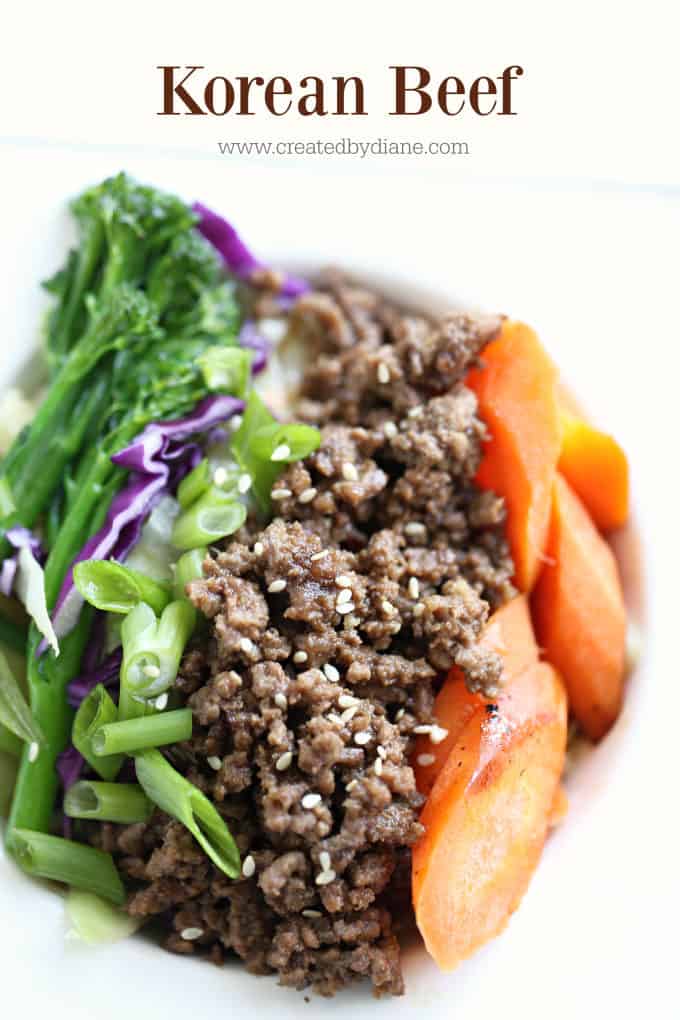 This has become a huge favorite around here
everyone here loves ground beef
and the sauce is OH SO YUMMY!
It's sweet and slightly spicy (my dad who does not like any spice liked the amount of spice, I just love when he comes by and is a taste tester)
My pickier eater likes it over rice with only carrots,
since eating low carb we substitute the rice with sauteed cabbage then pile on broccoli, carrots and green onions and a touch of red cabbage.
Other great meals to try: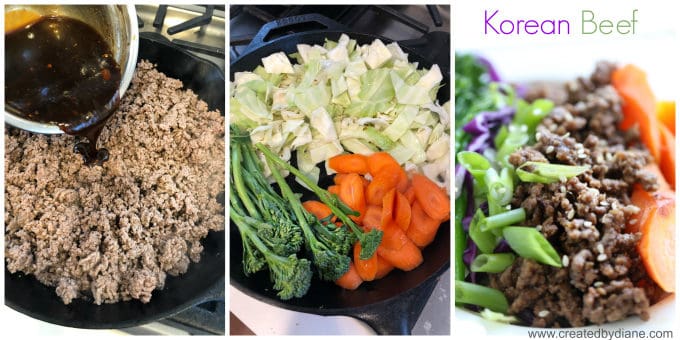 This meal comes together in minutes, just brown the ground beef, stir in the sauce. Cook up the veggies and you're all set. If you're serving it over rice be sure to check out my post on RICE.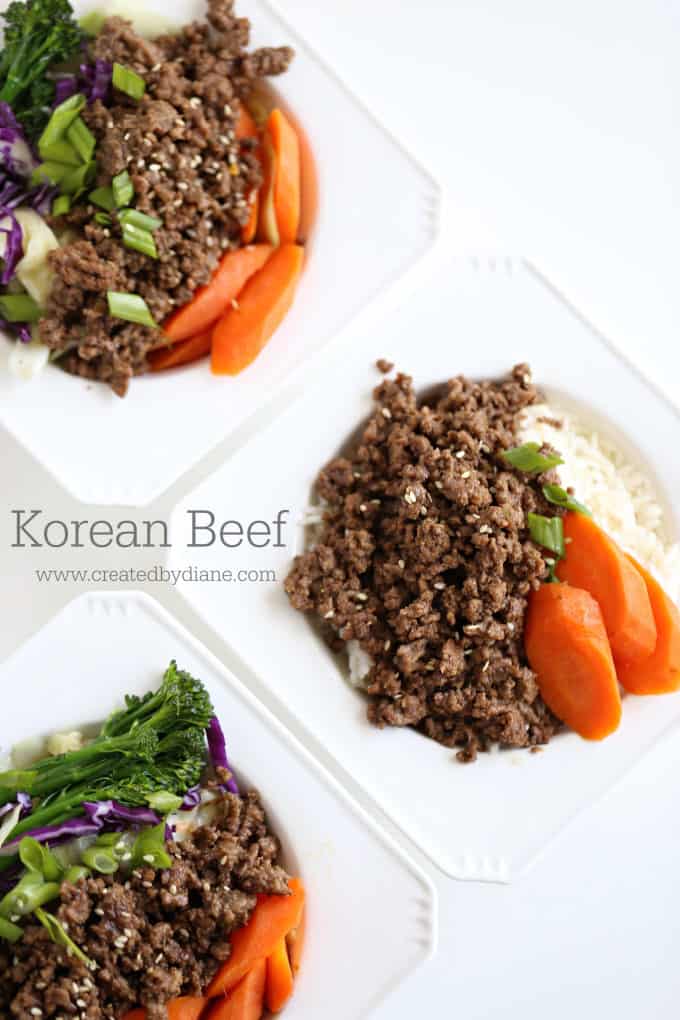 No matter how you'll be dishing it up, with rice or low carb it's bound to make a regular meal rotation.
Korean Beef
Ingredients
2 lbs lean ground beef (I use 90/10)
3/4 cup brown sugar
1/3 cup soy sauce
2 tablespoons garlic paste
1 tablespoon sesame oil
2 teaspoons sriracha
6 drops chili oil
1 teaspoon dry ginger
1/2 teaspoon crushed red chili flakes
Instructions
In a skillet, brown the ground beef.
In a small bowl mix the brown sugar, soy sauce, garlic, sesame, sriracha, chili oil, ginger, and crushed pepper.
Pour the sauce over the ground beef and stir to coat the beef well until it's heated thoroughly.
Serve hot.
It's delicious over rice, cabbage, carrots, broccoli or noodles. Top with sesame seeds, slivered red cabbage, and diced green onions.