Pressed Turkey, Cranberry and Pesto Sandwich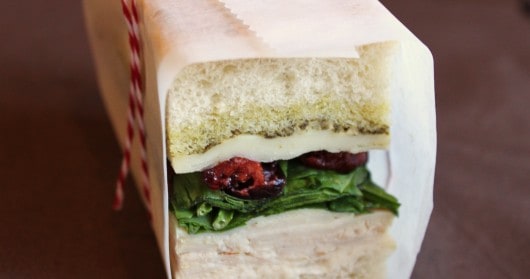 Turkey and cranberries remind me of Thanksgiving Instead of roasting a 20 pound turkey to cure my craving when it's not November, I make one of these sandwiches
. I start with a large square Ciabatta Bread to make this pressed sandwich. Slice the bread in half, and begin filling with turkey, fresh spinach, dried cranberries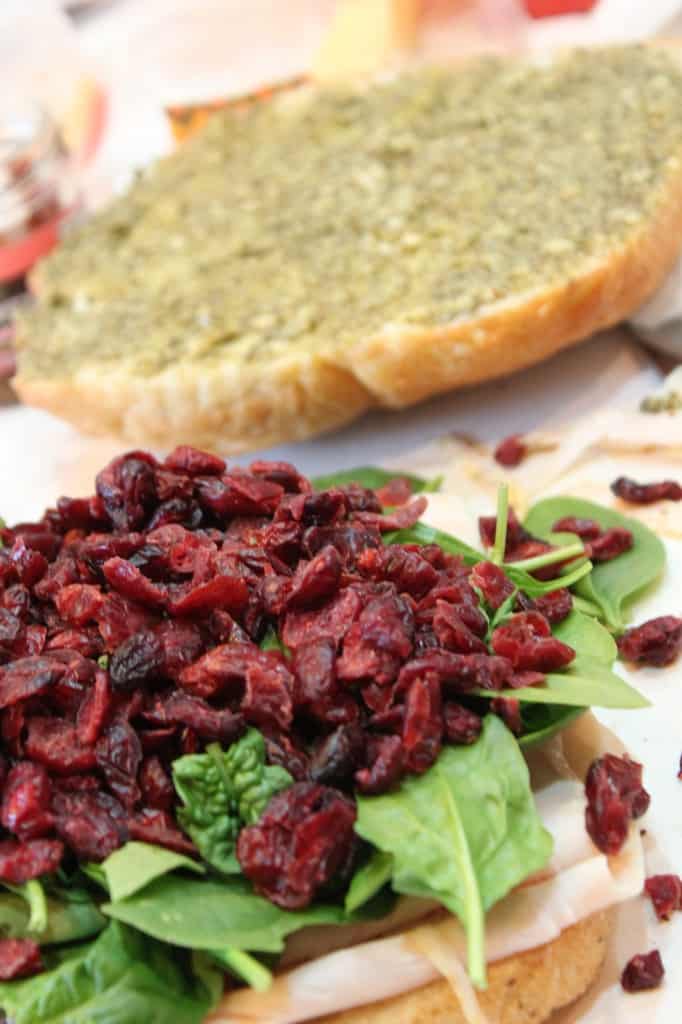 I love the color of this sandwich.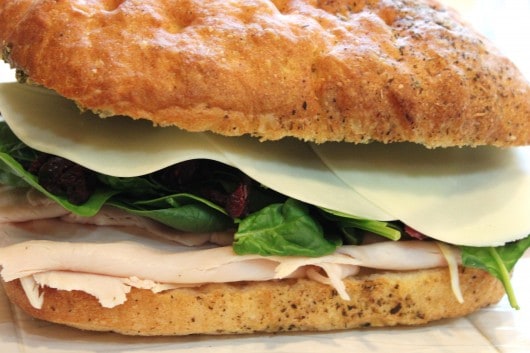 then add provolone cheese and add slather the top half of the bread with pesto before topping it off.
Wrap the entire sandwich with plastic wrap and place a heavy book or weight on top and then put in the refrigerator for 24-48 hours, the longer it's in there the more pressed down it will become.
I couldn't wait the 2 days. I had to dig into it the next day.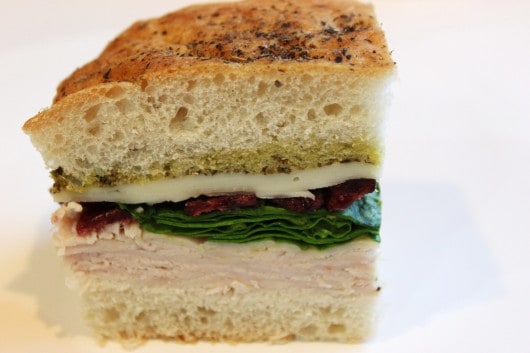 The weight presses the sandwich and makes it more compact and snugs up all the ingredients nice and neat!
The perfect sandwich for picnics, beach trips, or when you have a craving for Thanksgiving dinner and don't feel like heating up the kitchen on a hot summer day.
More great sandwiches: