Creamy mac and cheese may just be the best of comfort food, and that is only one reason why I love it so much!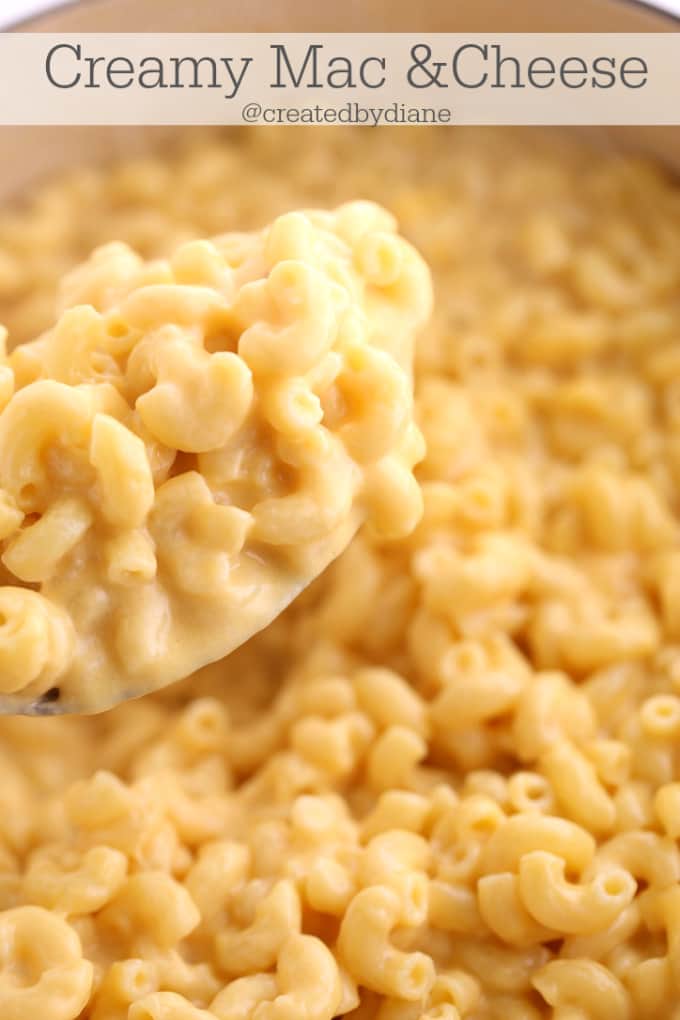 I have teens, and boy do they EAT!
This creamy mac and cheese is a staple around here. Sometimes they don't like what I'm making… they are crazy like that, they're bound to grow out of that fussy phase at some point, right!?!
My best guess is that I make them mac and cheese every other week at the least.
I'm going to guess that you like mac and cheese.
It's not a wild guess, I just haven't met many people who don't like it.
Well, that is except my kids when they were young. No, they didn't like it much at all, not even from a box. They didn't like chicken tenders with breading or fast food type chicken either. Apparently, they really liked the way I cooked chicken, you know… in a skillet 🙂
There is no wrong time for mac and cheese, it's great as an afternoon snack, as a side dish at a BBQ,  you can add a pound of ground beef and a can of tomatoes and 2 tablespoons of taco seasoning to it for a quick chili mac,and well… you can chill it, scoop it out into balls (2 tablespoons size) roll it in bread crumbs and bake for fry it for a fun appetizer.
and … you can chill it, scoop it out into balls (2 tablespoons sized balls) roll it in bread crumbs and bake or fry them for a fun appetizer.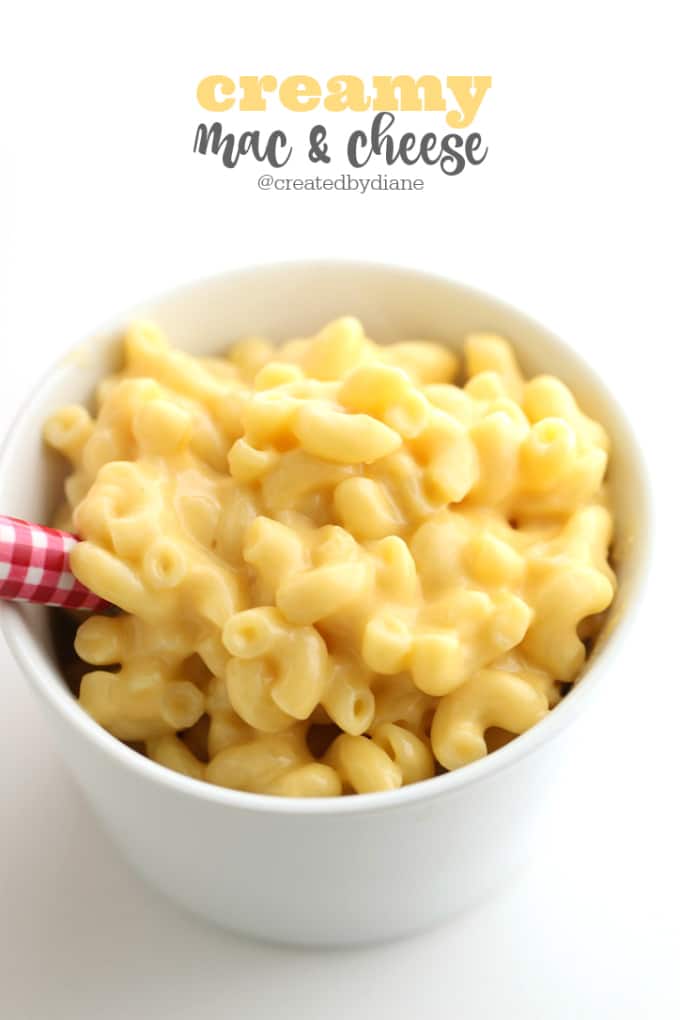 Now there is one question I have for all mac and cheese lovers?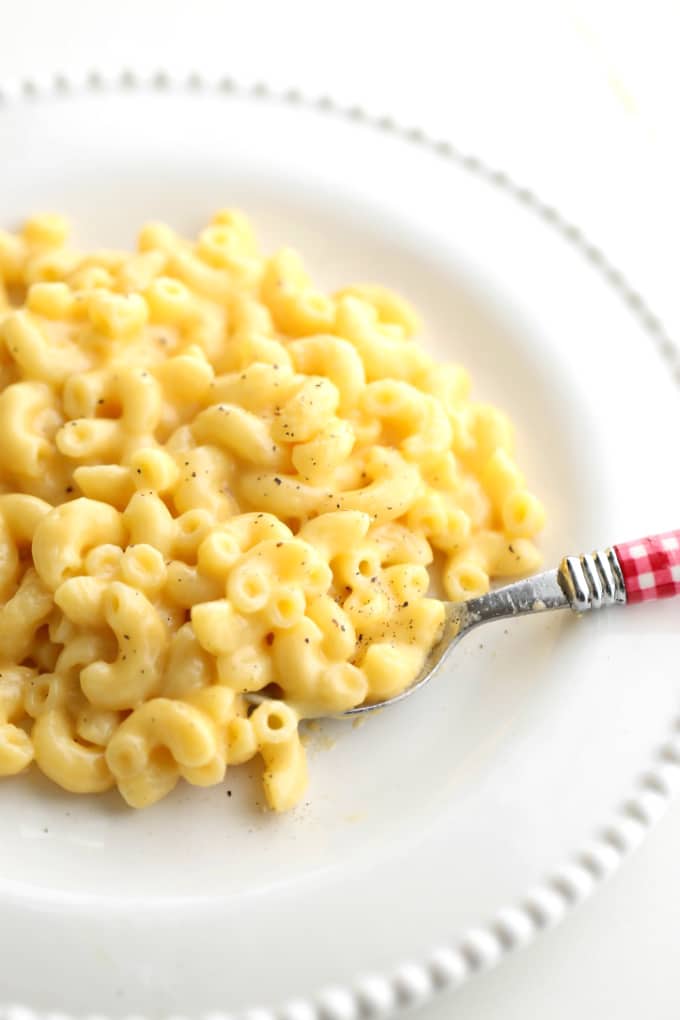 Do you prefer it on a plate or in a bowl?
My mom always eats it in a thin layer crisped under the broiler..really until it's almost burnt. Sometimes I enjoy it, but most often I like in a bowl 🙂
If you want to see step by step how to make a sauce I have a whole post on it in case you haven't made a sauce from scratch before. Now once you make this cheese sauce, you can pour it over broccoli, dunk bread in it for an easy snack, you can use it on fries, nachos, or hot pretzels. The options are endless!
Creamy Mac and Cheese
Ingredients
1 lb elbow pasta
2 tablespoons butter
2 tablespoons flour
2 cups milk
2 cups cheddar cheese (grated)
Add salt and pepper to taste
Instructions
Boil pasta according to package directions.
Drain pasta, in the pot that you cooked pasta in heat the butter until melted, then add in flour and whisk in milk slowly. This will create a thick sauce.
Add in cheese and whisk smooth.
Pour pasta into sauce and stir.
*add a small amount of milk to a pan when reheating cold mac and cheese so it's creamy.
Add salt and pepper to taste.
Notes
You can change up the flavor of this mac and cheese with other types of cheeses. If you're looking for a delicious flavor, start with a good quality cheese.
If you typically eat frozen, prepared, Kraft or similar mac and cheese this will not be as salty, add salt according to your taste.
You may think you don't need the butter and flour to make the sauce and you may think that just adding cheese and milk will do it, it won't trust me. I made test batches, and everyone commented on how the texture of the mac and cheese without the butter and flour (roux) to start the sauce tasted grainer. Not what you want in mac and cheese. So trust the "sauce" process… it works!