This cookie recipe is so wonderful, it holds its shape when baked and tastes just WONDERFUL!
SUGAR COOKIE RECIPE, that does not need chilling, holds its shape and doesn't spread, perfect for any shape cookie cutter.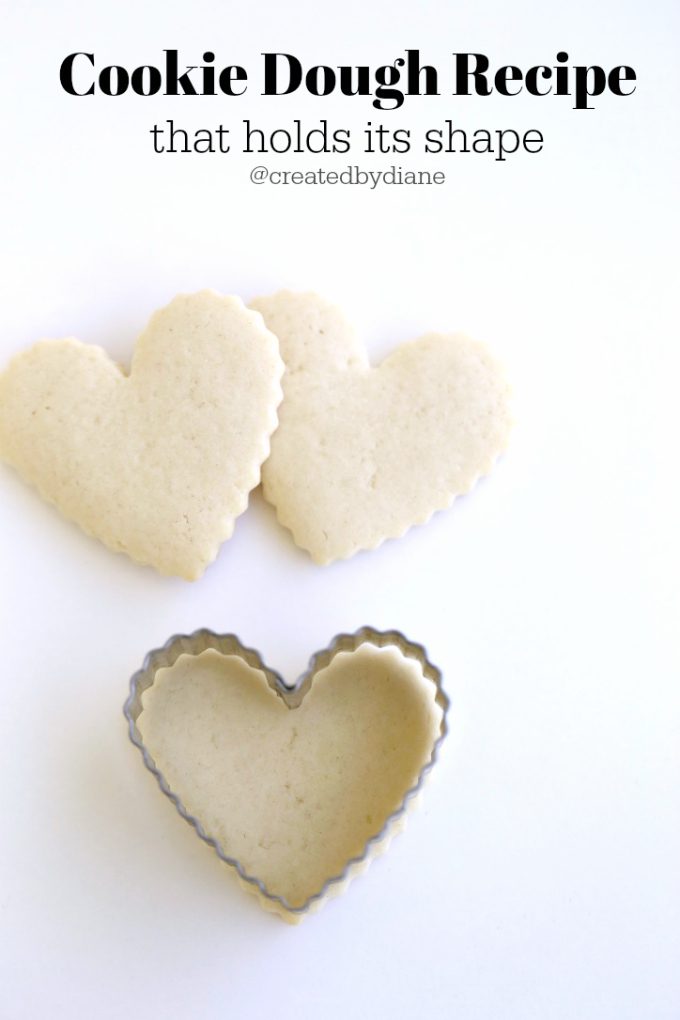 You will fall in love with this sugar cookie recipe.
The cookies are light and tasty without being heavy or tough.
They are not overly sugary and taste great alone or with a thin or thick glaze icing on top.
This recipe makes approximately 3 dozen 2 1/2 inch cookies rolled about 1/4″ thick ( of course it will depend on the shape of the cookie)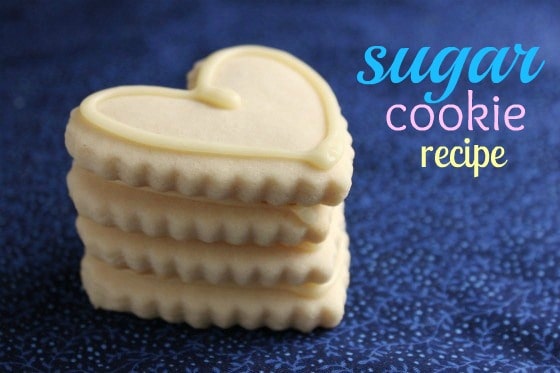 This dough is tender and the scraps can be rolled again and again without becoming tough.
Oh, how I just LOVE the smell of fresh baked cookies!
Be sure to let the cookies cool before moving them, or the shape will distort.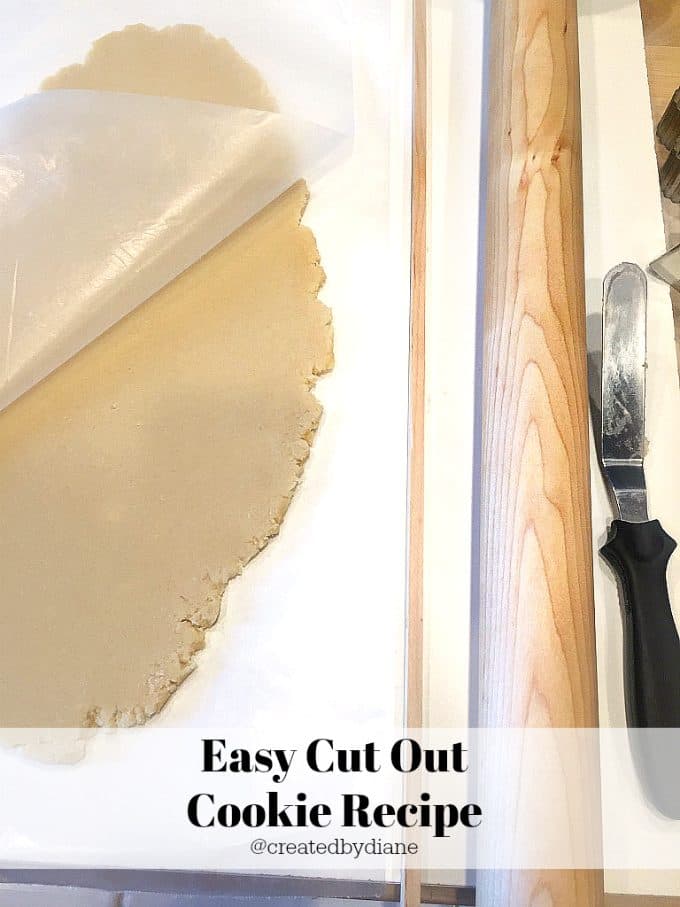 I bake my cookies without having them brown and let them cool on the baking sheet completely.
This cookie recipe is GREAT, they really hold their shape so when baked the cookies come out of the oven in the shape they went in!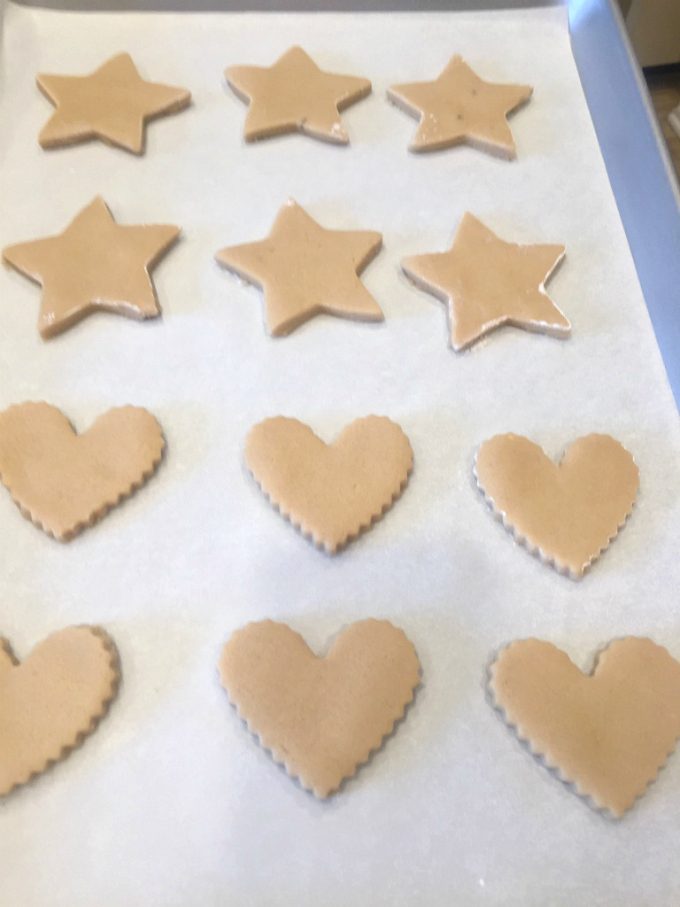 Be sure the butter is at room temperature but not warm. Measure your flour by scooping the flour out of the container you have it in, then into the measuring cup and leveling it off. Don't pack the flour in or you will have dryer dough and tougher cookies.
I like my cookies and baked goods to have a great balance of salty sweetness, I often use salted butter and yes still add salt to the recipe. If you are in doubt and do not like salty sweet, use unsalted butter, and add half the amount of salt in the recipe.
Be sure your baking powder is fresh.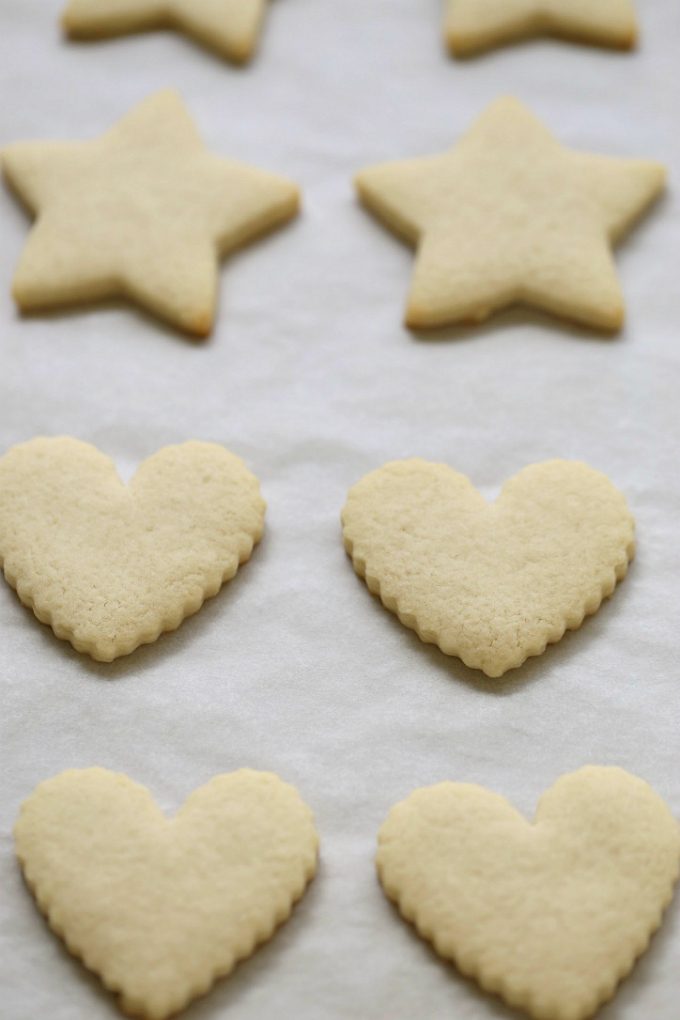 Now my rant on vanilla. BUY the best vanilla you can. It really does make all the difference in baked goods. Just because you CAN buy it in a big bottle at a great price doesn't mean it will result in the best tasting baked goods. I have vanilla that says Madagascar, Tahitian, Bourbon, there are many brands like this, this, and oh my goodness I love this one from Orlando Natural Vanilla it's delicious no alcohol taste and great in icings and frostings that don't get cooked or baked, that is where great vanilla is essential.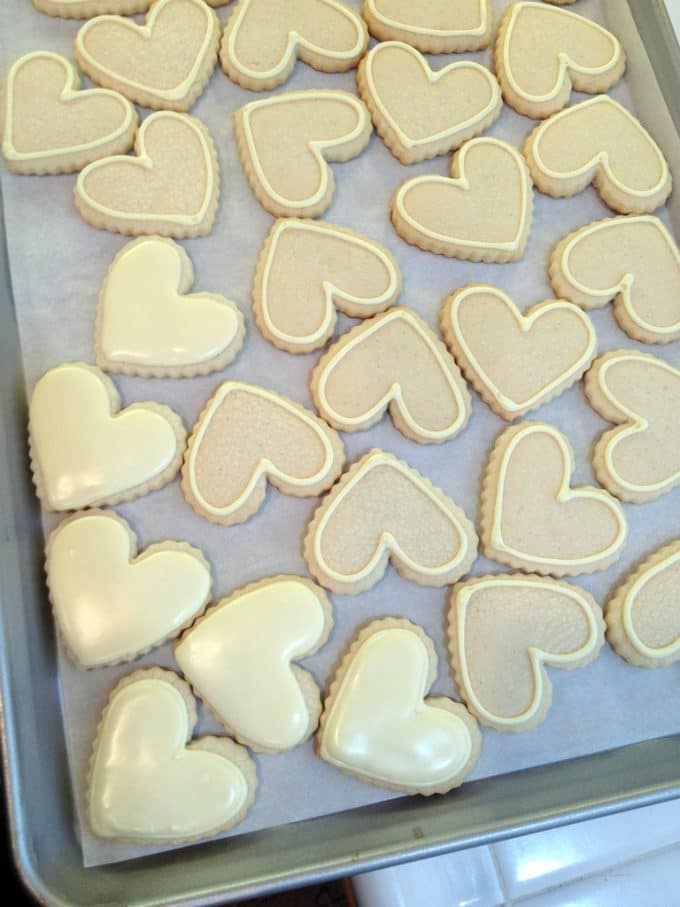 HERE is my post on my foodie favorite items with baking sheets and other items I find essential in the kitchen.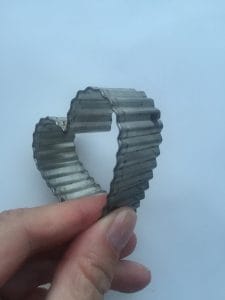 Here is an image of the cookie cutter I used for these cookies. It's 2 1/2 inches wide at the largest part of the heart.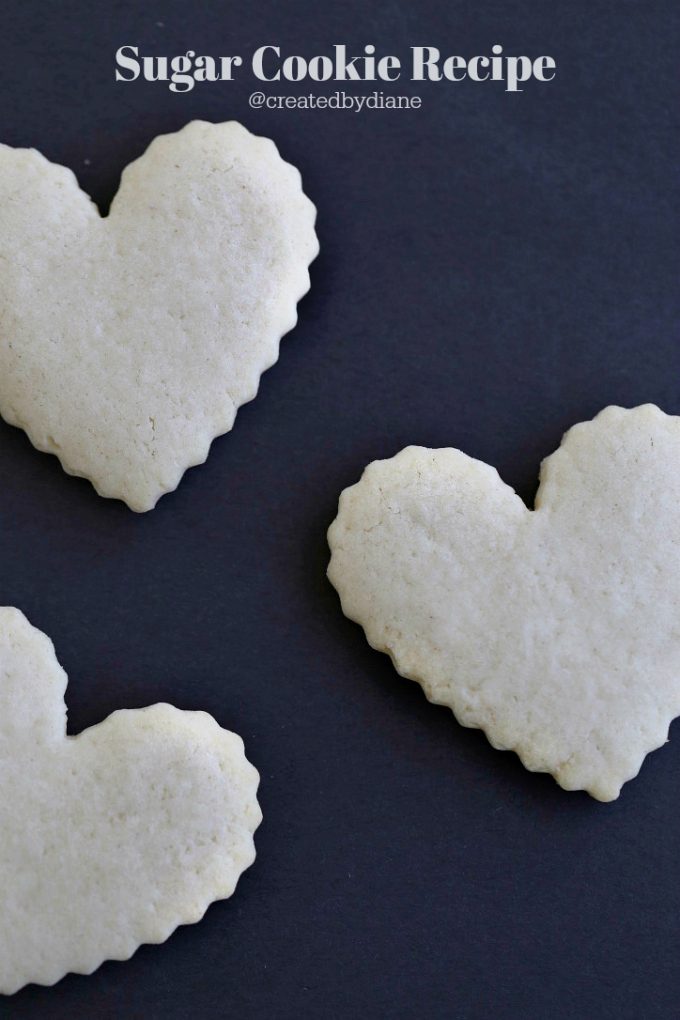 CLICK HERE For MORE info on HOW TO BAKE PERFECT COOKIES 
Take a look at more posts featuring icing recipes
Icing Cookies with a piping bag
Icing cookies without a piping bag
Most posts on cookies
Sugar Cookie Recipe
Ingredients
1 cup salted butter
1 ½ cups powdered sugar
1 egg
2 teaspoon vanilla extract or vanilla bean paste
2¾-3 cups flour
2 teaspoons baking powder
1 teaspoon salt
Instructions
Preheat oven to 400°
Cream together butter and powdered sugar.
Mix in egg and vanilla.
Blend in flour, baking powder, and salt.
Mix until the dough forms a ball.
Roll out on floured surface and cut with cookie cutter,
Bake at 400° for 7-9 minutes, until cookies are golden but tops are not browned yet.
Cool completely before icing.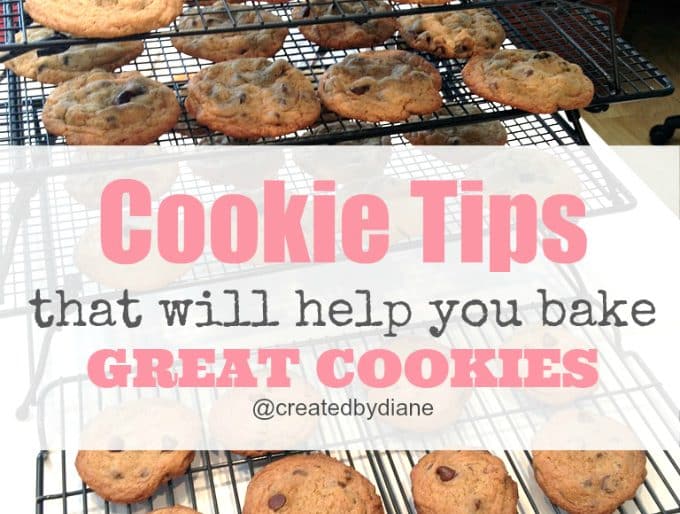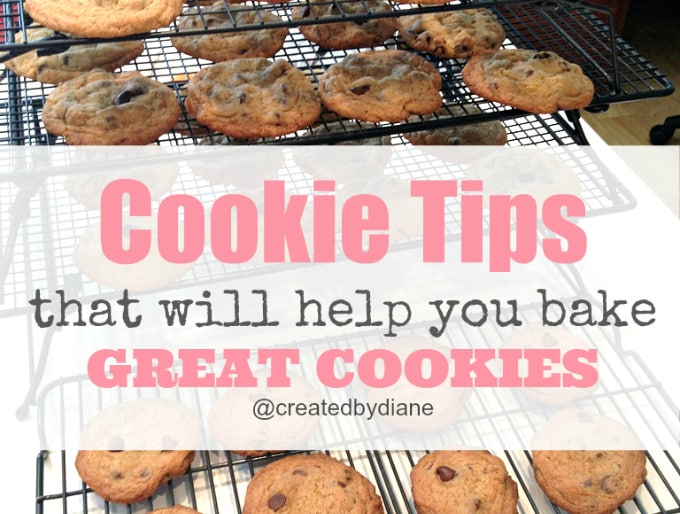 SIGN UP FOR MY FREE COOKIE GUIDE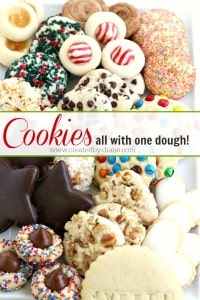 Cookies all with one dough, this is a must for any cookie lover! CLICK HERE For info on this great ebook!