This post is FULL of so much cookie information from drop cookies, to cut out cookies, to icing and decorating them!
You will up your cookie game in no time with the information and tips.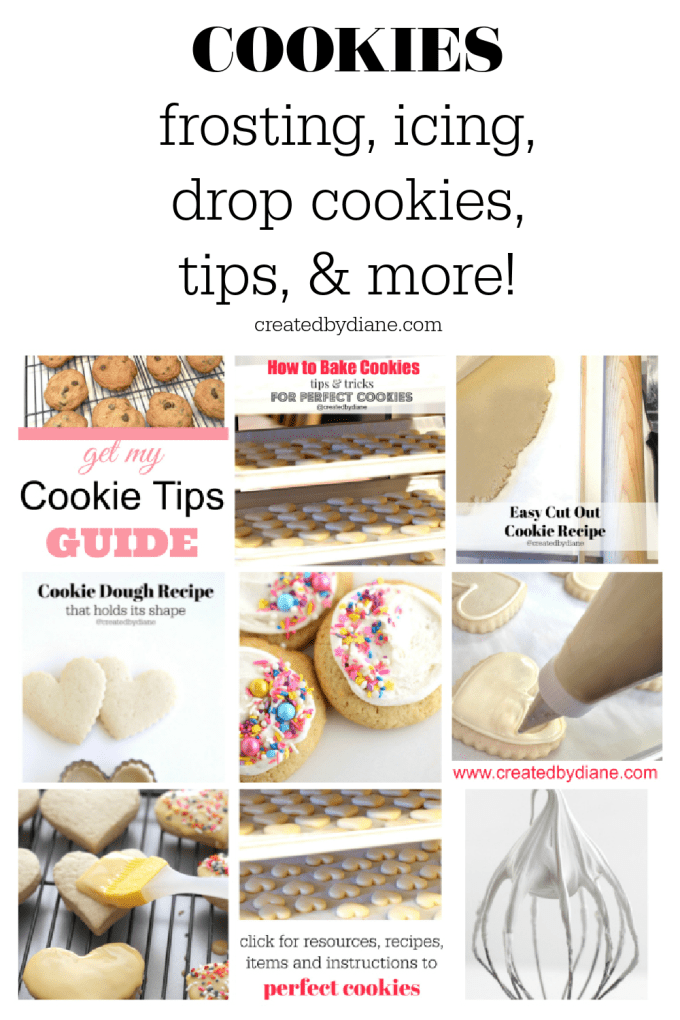 I just LOVE cookies and there are so many types of cookies to make for all sorts of occasions.
Remember the best advice on baking cookies is to remember to read the recipe first before you even begin.
Line up all the items you'll need so you're organized and don't forget anything, there is nothing worse than forgetting an item and not have the recipes turn out as planned.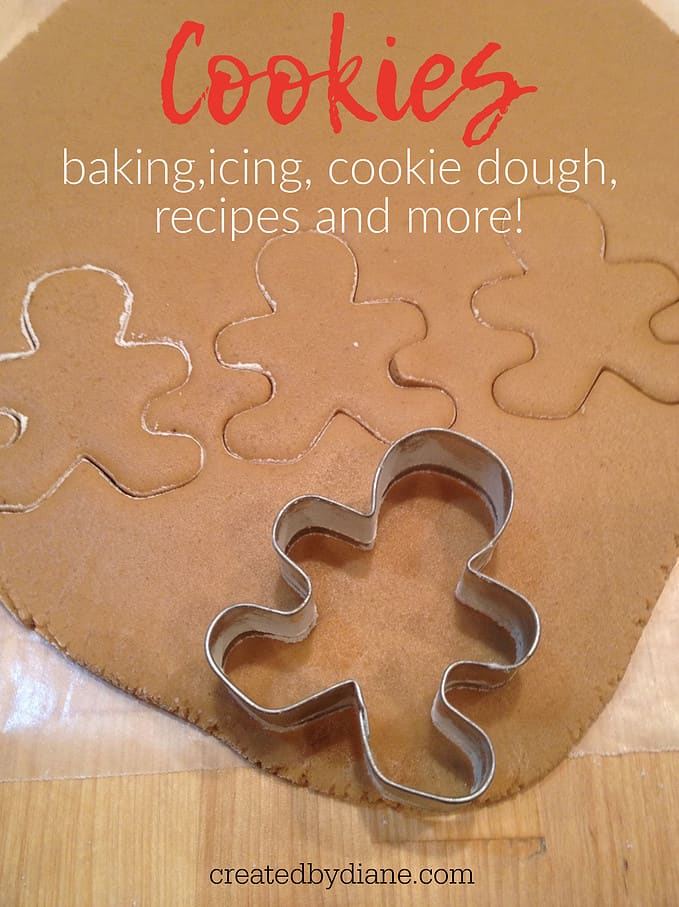 I've made thousands of cookies and made mistakes, re-made recipes over and over to give you all my best cookie tips, recipes, how-to instructions, videos, and more.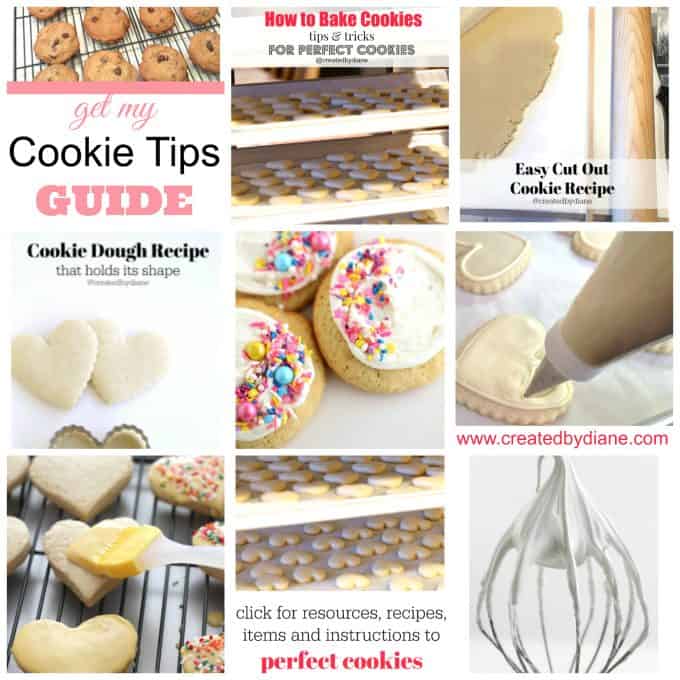 LOTS of info on baking cookies here: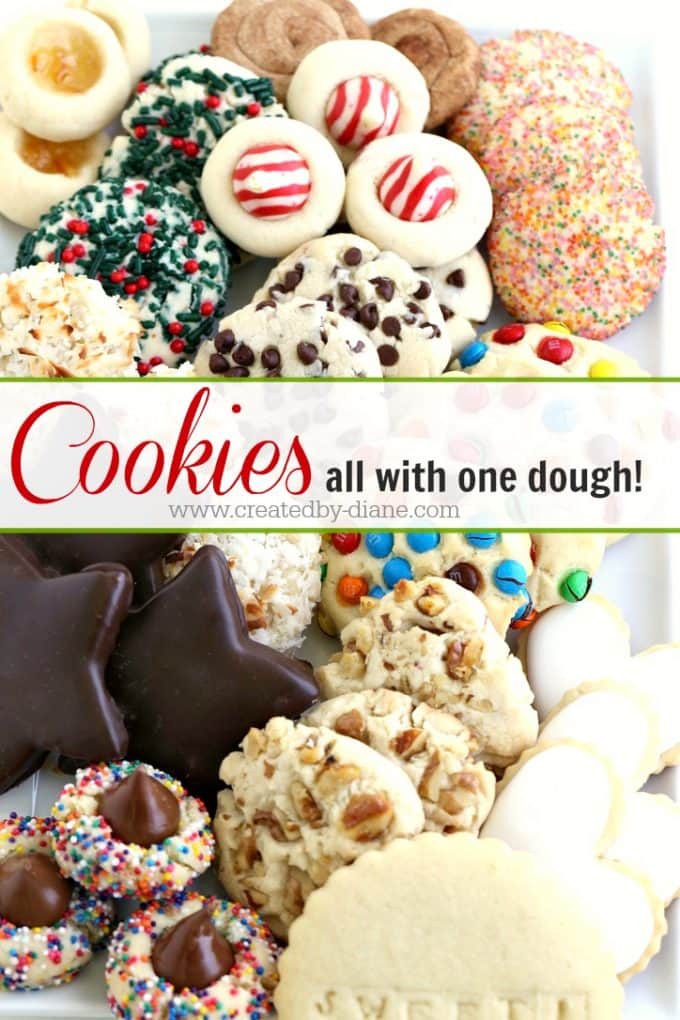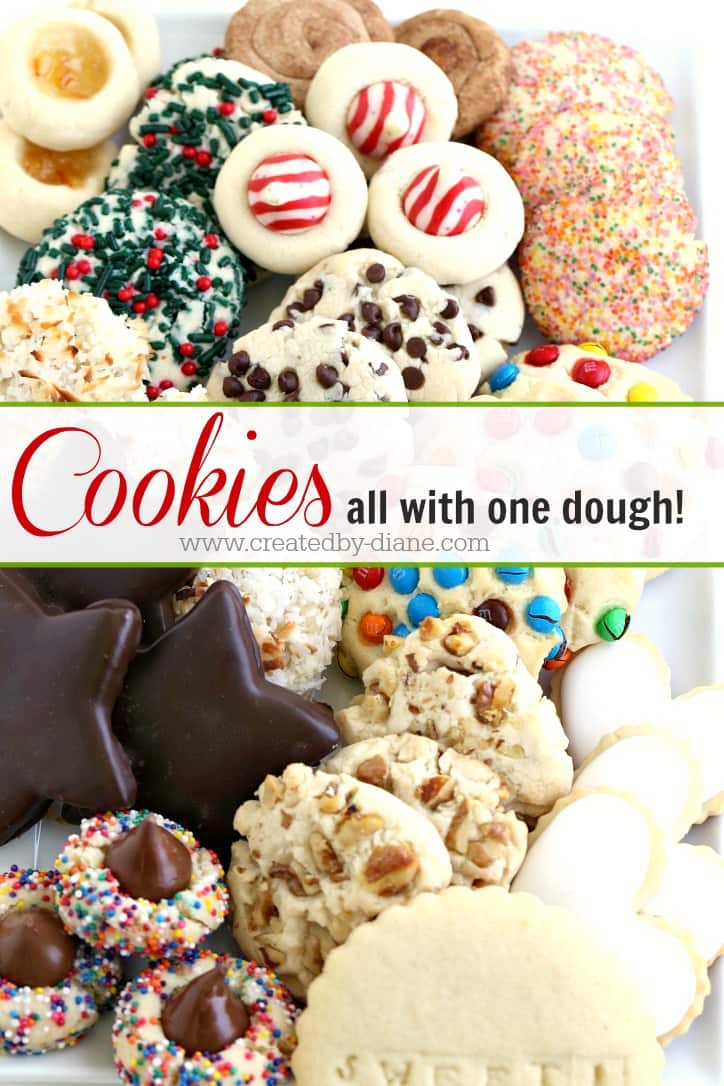 Cookies all with one dough, this is a MUST-HAVE recipe you can make this gorgeous tray of cookies simply and easily!