These are one of my FAVORITES! Red Velvet Cut Out Cookies with Red Velvet Icing.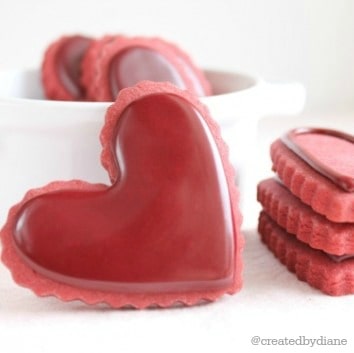 Red Velvet Cut Out Cookies with Red Velvet Glaze Icing
Don't miss one delicious recipe and get my FREE e-cookbook click here!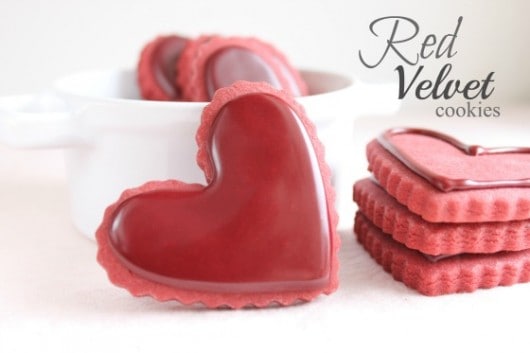 There really isn't anything prettier than a red heart cookie….
Well to me anyway!
I just love red velvet cake and knew I was going to make red velvet cookies as soon as I saw LorAnn Red Velvet Emulsion.
There is something about the color red, they say red is the color that makes you hungry.Red and white check tablecloths, come to mind. So do red kitchens. My kitchen is red too. I can't deny it, I love red!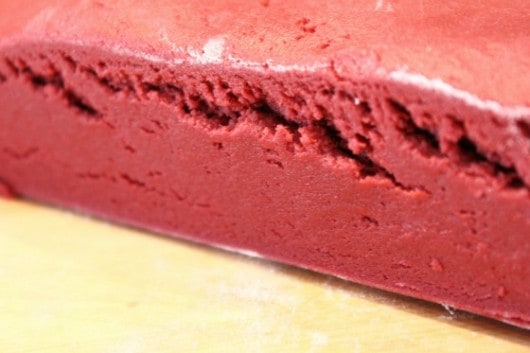 The cookie dough looks like red fudge.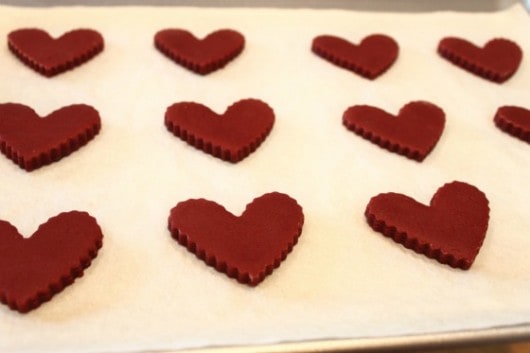 They are all lined up and ready to go in the oven.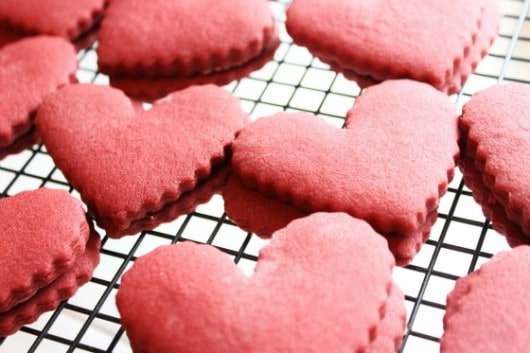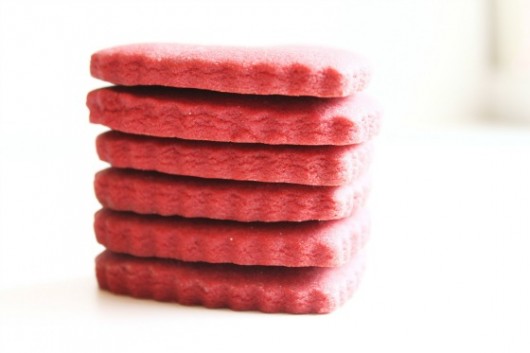 they'd make a cute gift right there,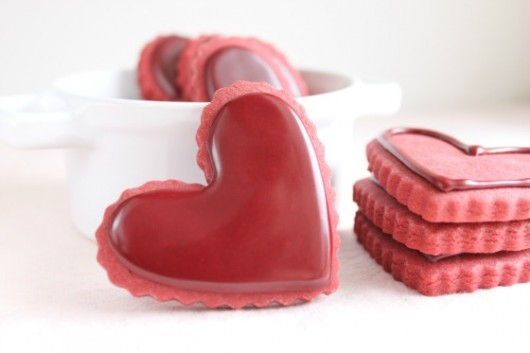 but I like icing.
It's so pretty and smooth. I outlined about half the cookies and filled in the other half. Outlining the cookies is great if you are in a time crunch and don't know if you have enough time for all the icing to dry. The outline dries fairly quickly if you need to bring them somewhere. If you fill the cookies in, please, please wait to stack them. 12-24 hours.
Really trust me, you don't want to mess them up. Even if they look dry on the outside, the inside of the icing is still wet, and will dent and ding just like when you polish your nails and only wait a few minutes and think you can stick your hand in your pocketbook to get your keys and it won't smudge…come one you've done that, haven't you?

Red Velvet Cut-Out Cookies with Red Velvet Icing
Ingredients
1 cup butter
1 1/2 cups powdered sugar
1 egg
1-2 tablespoon red velvet emulsion
1 teaspoon vanilla extract
1 tablespoon dark chocolate cocoa powder
1/4 cup melted chocolate chips (Ghirardelli 60% cacao)
3 cups flour
2 teaspoons baking powder
1 tablespoon dry buttermilk
1 teaspoon salt
Instructions
Cream the butter and sugar in a mixer with a flat blade attachment.
Add egg, and mix in red velvet emulsion, vanilla, cocoa, and melted chocolate.
Blend in flour baking powder, dry buttermilk, and salt.
Mix until dough pulls away from the paddle and begins to form a ball.
Roll out in between wax paper sheets or flour the surface.
Cut into the desired shape with a cookie cutter.
Bake on Parchment lined baking sheet at 400 degrees for 7-9 minutes.
Notes
Red Velvet Baking Emulsion can be found at baking supply stores if one isn't near you. There are plenty online. The brand I use is Loranns.
Dry buttermilk is made by Saco and found in the baking aisle near the evaporated milk section.
Red Velvet Icing
Ingredients
4 cups powdered sugar
2 tablespoons water
1 tablespoon corn syrup
2 teaspoons red velvet emulsion
2 teaspoons cocoa powder
Instructions
Mix all ingredients until silky smooth and pipe on cookies with #4 tip.
allow icing to dry 24 hours before stacking cookies
If you like red velvet you may also like these: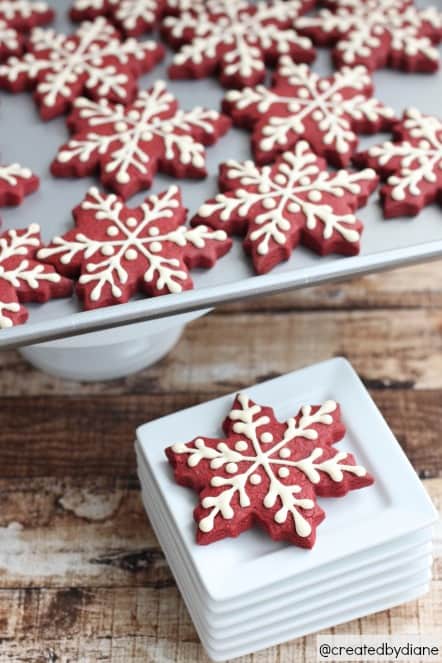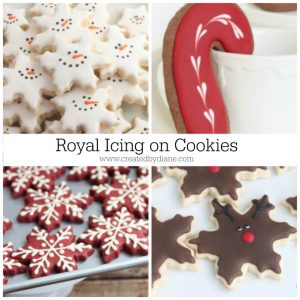 MORE great posts on cookies and icing: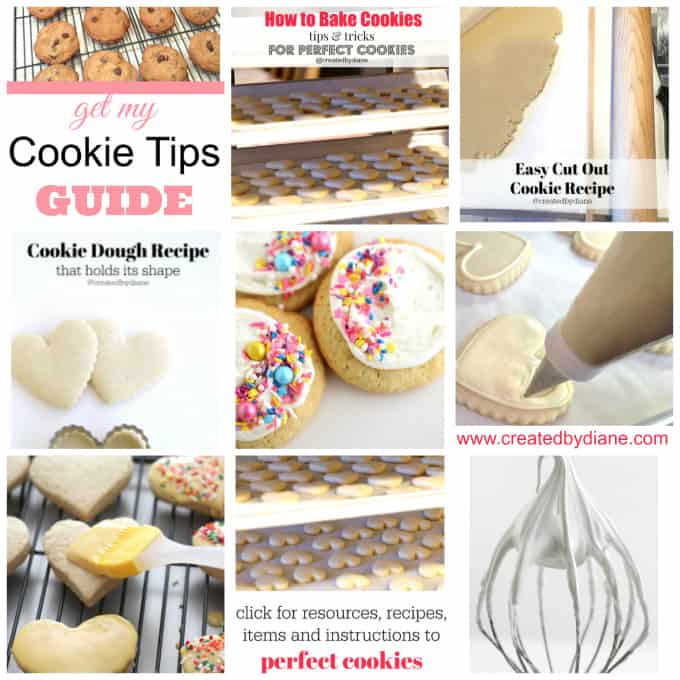 LOTS of info on baking cookies here: