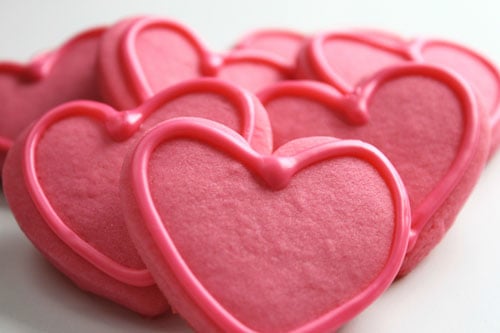 It's not even cherry season her, but I can't wait for it to arrive…
In the meantime I thought I'd make some cherry cookies with cherry icing.
Oh how I love fresh cherries! My cherry pitter gets quite a workout in the kitchen.
Right now it's hibernating.
Until about mid May.
I tinted the cookie dough pink so they are extra pink with the added pink icing.
These were so yummy, I'm not even going to tell you how many I ate before they cooled and I could ice them.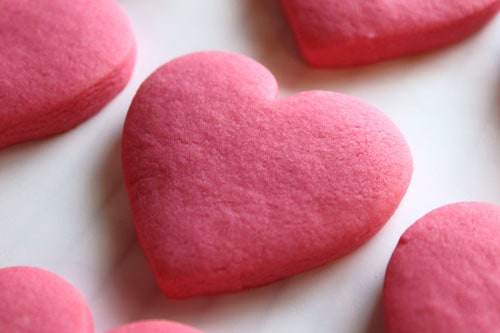 Cherry Cut Out Cookies with Cherry Icing
Ingredients
1 cup butter
1½ cups confectioners/powdered sugar
1 egg
3 teaspoons cherry extract
1 teaspoon vanilla extract
4 drops Americolor soft pink coloring
3 cups flour
1 teaspoon salt
2 teaspoons baking powder
Instructions
Cream together room temperature butter and sugar
Add to this the egg and extract and color
Stir in flour, baking powder and salt. Adding a cupful at a time.
Mix until the dough forms a ball on the paddle
Roll out dough on floured surface and using cookie cutter, cut into desired shape.
Bake at 400 degrees for 7-9 miinutes
Cherry Icing
Cherry Icing
Mix one cup powdered sugar with two teaspoons corn syrup, add in 2-3 tablespoons water and two teaspoons cherry extract along with 4-5 drops soft pink coloring.
Mix until icing is smooth and pipe onto cookies with #4 tip.
recipe adapted from Sweet Sugar Belle's Lemon Poppy Cookie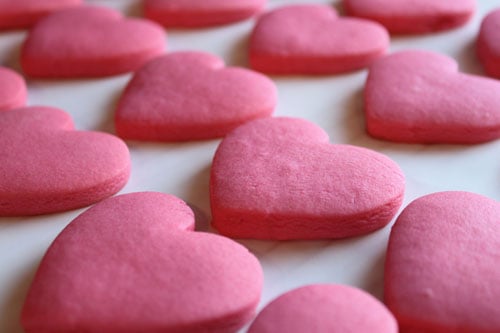 Cool cookies completely before icing, or eat them all when they are warm, your choice!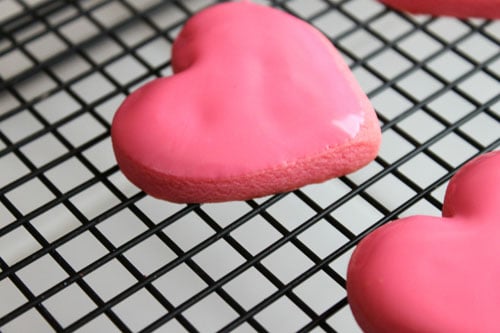 If you don't want to ice them with a piping bag. Ice the cookies with this easy method."How to ice cookies the easy way"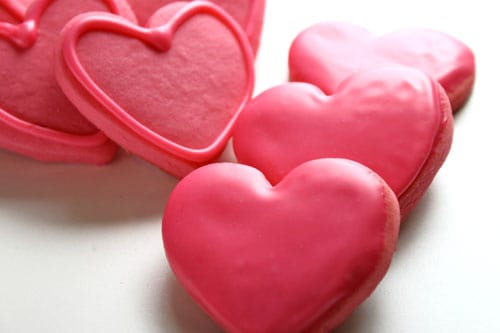 Two ways to ice them, you decide, a lot or a little!
If you like Cherry you may like these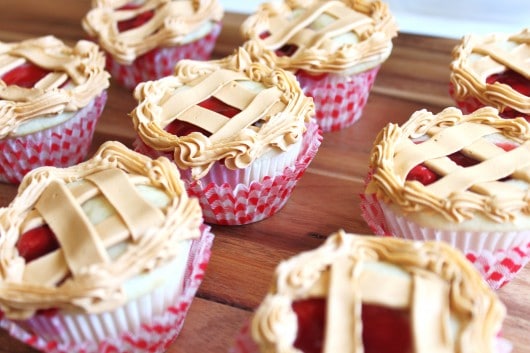 Cherry Pie Cupcakes