Red Velvet Cookies perfect for WINTER!
These Red Velvet Snowflake Cookies are just perfect to make as soon as the cool weather hits!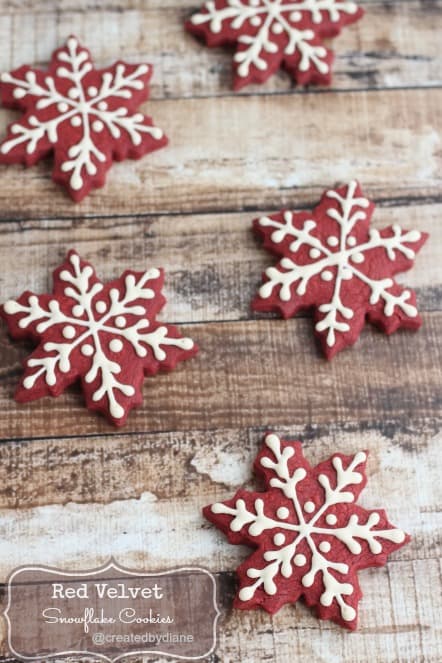 It was snowing in my kitchen all weekend.
Well, it could have snowed outside, it's been really cold here in Southern California…..you'd think we were somewhere else.
Since it was cold outside it felt like the perfect SNOW day to me.
Well, that is in the kitchen at least.
I couldn't wait to get rolling out the dough to start on some Christmas Cookies this year.
These cookies are pretty and easy tomato and don't take all day to ice either.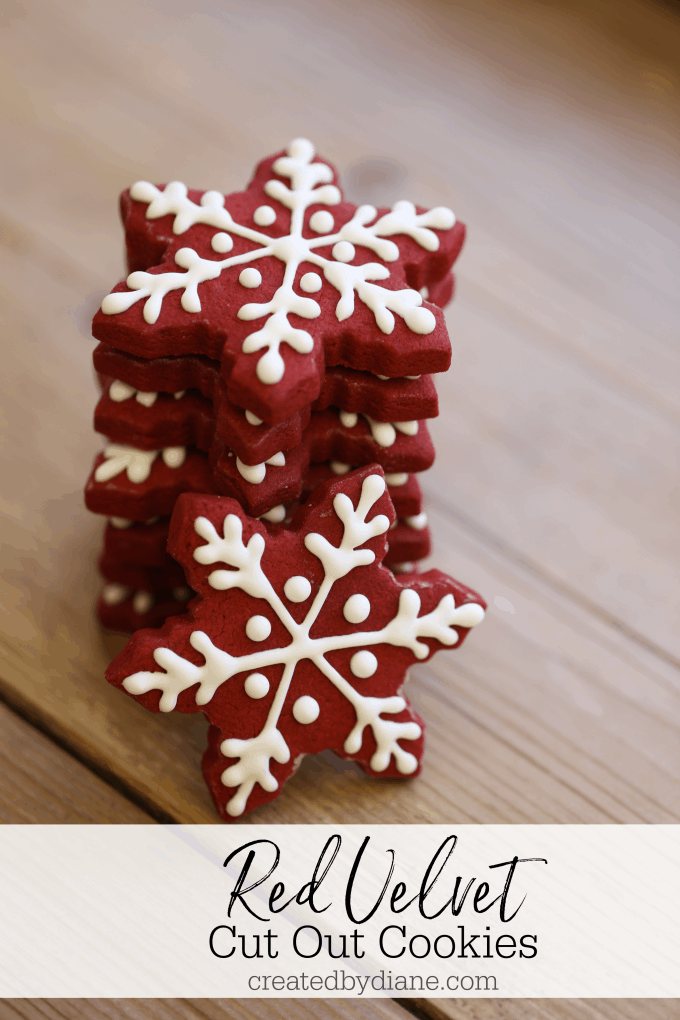 I just love snowflake cookies and since these cookies are already red, there wasn't a need for the whole cookie to be iced in a solid color first. This was a huge time saver and allowed me to make many more cookies.
The bright red color of these cookies is just perfect for this time of year!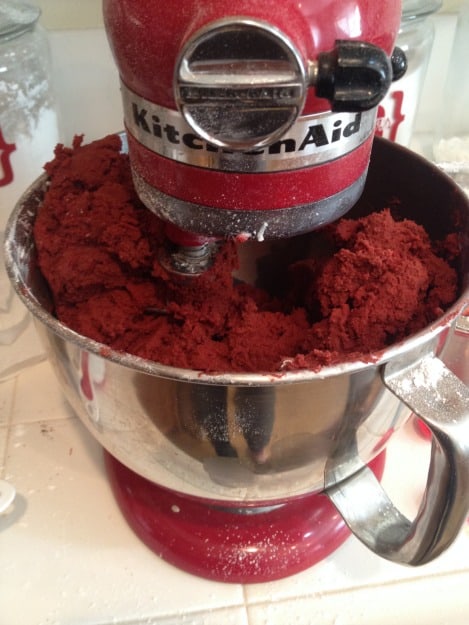 I made a double batch of my red velvet cut out cookie dough and well, I think it's almost time for a larger mixer If I wish hard enough maybe Santa will bring me one!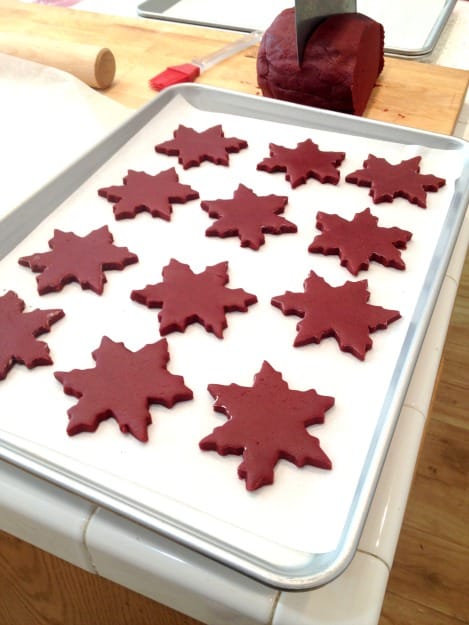 I use Lorann's Red Velvet Bakery Emulsion and it imparts flavor and color, so it's the perfect one-step red velvet helper!
I roll and cut out the cookies to 1/2″ and place them on a parchment lined baking sheets.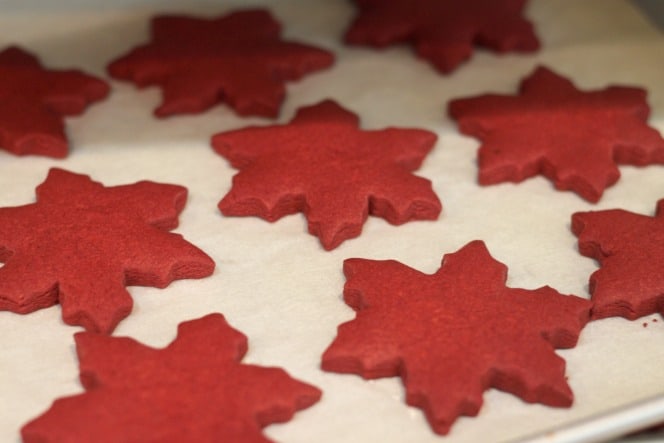 The cookies are brighter red when baked.
Often I will bake the cookies on one day and ice them the next. Especially when I make multiple batches of cookies.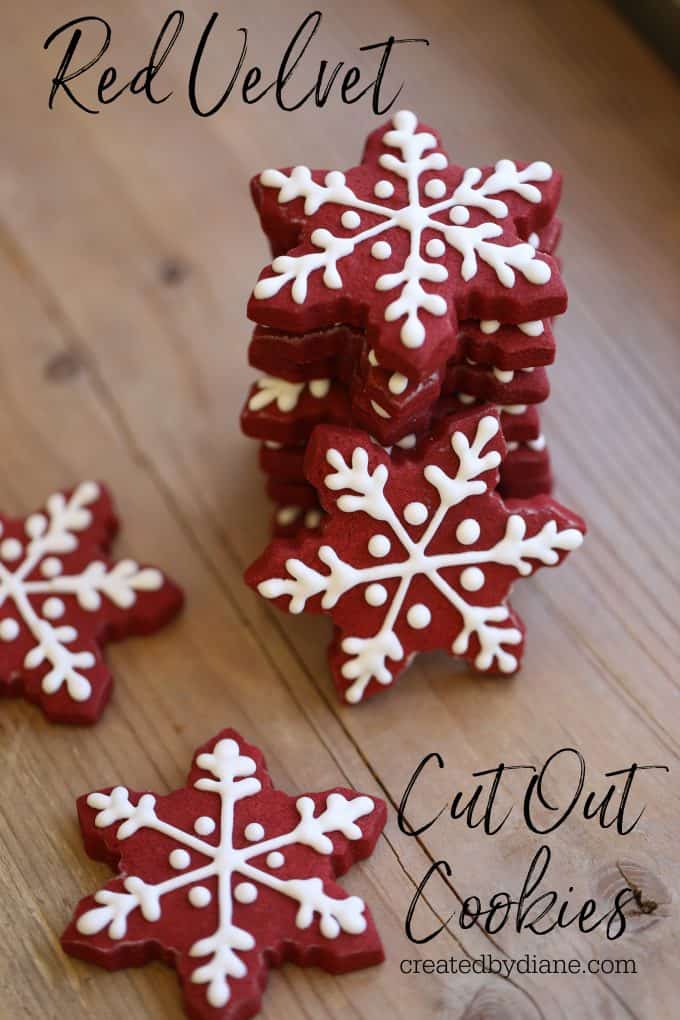 I DOUBLED THE Cookie recipe below to make 6 dozen cookies.

Red Velvet Snowflake Cookie
Ingredients
1 cup butter
1 1/2 cups powdered sugar
1 egg
1-2 tablespoon red velvet emulsion
1 teaspoon vanilla extract
1 tablespoon dark chocolate cocoa powder
1/4 cup melted chocolate chips (Ghirardelli 60% cacao)
3 cups flour
2 teaspoons baking powder
1 tablespoon dry buttermilk
1 teaspoon salt
Instructions
Cream the butter and sugar in a mixer with a flat blade attachment.
Add egg, mix in red velvet emulsion, vanilla, cocoa, and melted chocolate.
Blend in flour baking powder, dry buttermilk, and salt.
Mix until dough pulls away from the paddle and begins to form a ball.
Roll out in between wax paper sheets or flour the surface.
Cut into the desired shape with a cookie cutter.
Bake on a parchment lined baking sheet at 400 degrees for 7-9 minutes.
keep scrolling for the icing recipe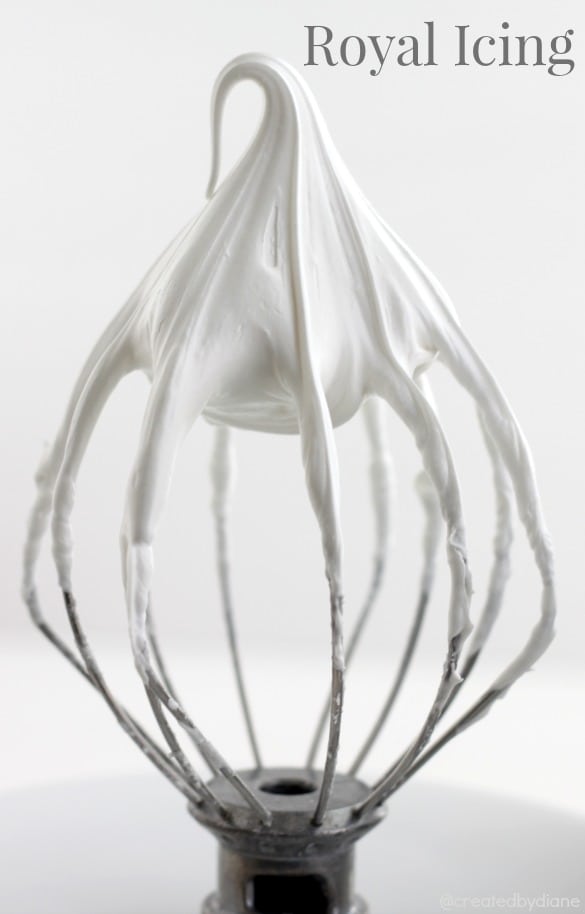 ROYAL ICING recipe:
this makes more than enough icing, you can store the leftover icing in the fridge for other projects.
Royal icing can be iced onto wax paper into any shape to create an icing transfer, like sprinkles, snowflakes to place on top of cookies or cakes, here are some gingerbread men I made for cupcakes.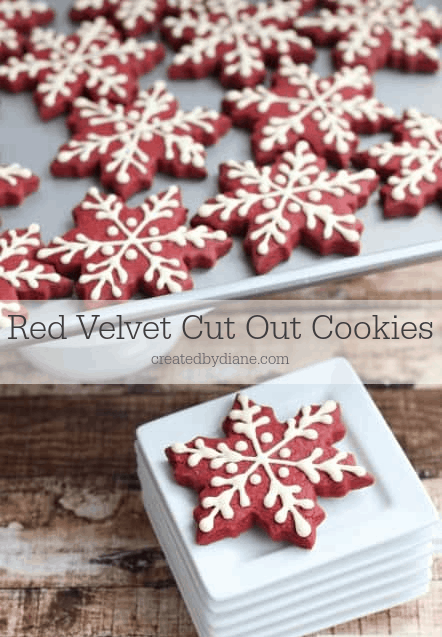 Royal Icing
Ingredients
2 pounds powdered sugar (each pound of powdered sugar is about 4.5 cups of powdered sugar)
1/3 cup + 1 tablespoon meringue powder
3/4 cup warm water
1-2 teaspoons vanilla extract
Instructions
Mix powdered sugar and meringue powder on low for 1 minute until it's fully blended.
Add water and extract and mix on low until it's mixed well.
Then turn the mixer on medium and beat until the icing is stiff 8-10 minutes.
Add water to thin to the consistency you need. (add drops at a time!)
You can store royal icing at room temperature or in the refrigerator for a few weeks.
Whip it if it becomes separated.
I added a few drops of Ivory Americolor Food Coloring. It gives the cookies an antique type of look.
I love how these cookies look "antiqued" the red crackles a bit and with the cream colored icing they look a bit old fashioned. Perfect for Christmas time.
I piped the icing on with a number 2 icing tip.
Allow icing to dry before stacking or wrapping cookies about 8-10 hours.
WANT MORE on cookies,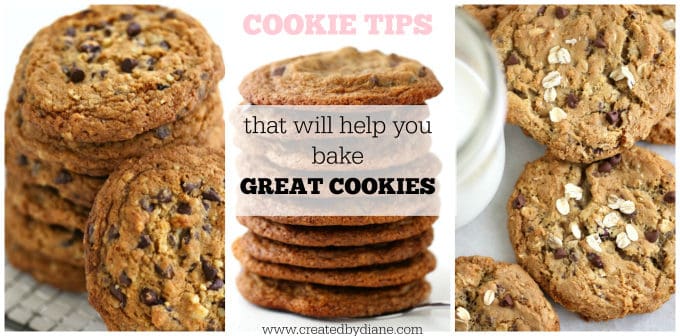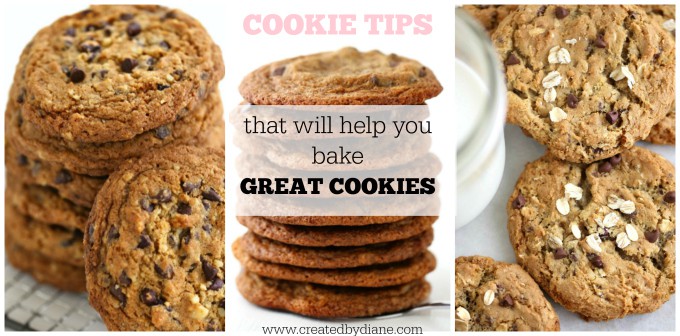 sign up here to get my COOKIE GUIDE, it's FREE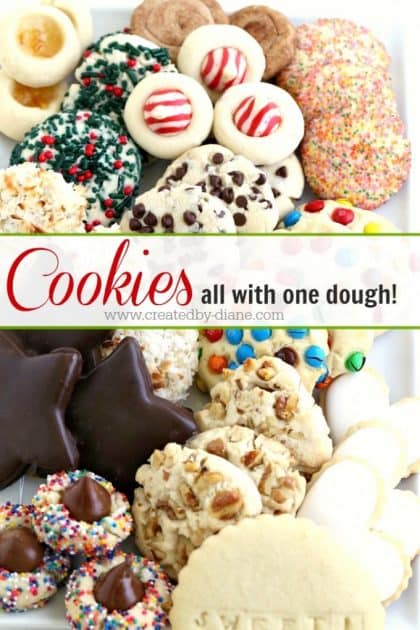 Take a look at this, make these Cookies all with ONE dough in under 2 hours.