Red Velvet Cookies perfect for WINTER!
These Red Velvet Snowflake Cookies are just perfect to make as soon as the cool weather hits!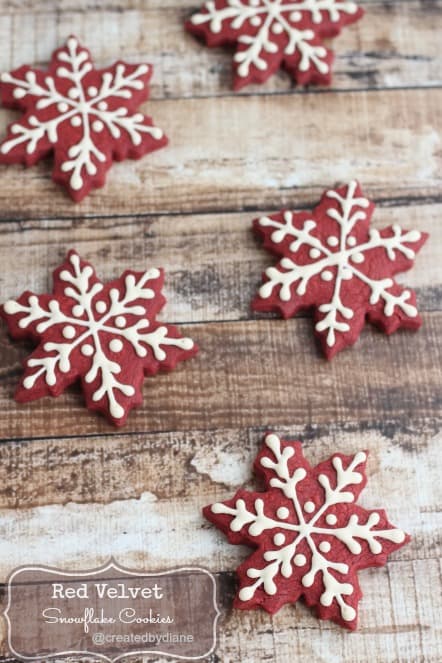 It was snowing in my kitchen all weekend.
Well it could have snowed outside, it's been really cold here in Southern California…..you'd think we were somewhere else.
Since it was cold outside it felt like the perfect SNOW day to me.
Well, that is in the kitchen at least.
I couldn't wait to get rolling out the dough to start on some Christmas Cookies this year.
These cookies are pretty and easy tomato and don't take all day to ice either.
I just love snowflake cookies and since these cookies are already red, there wasn't a need for the whole cookie to be iced in a solid color first. This was a huge time saver and allowed me to make many more cookies.
The bright red color of these cookies is just perfect for this time of year!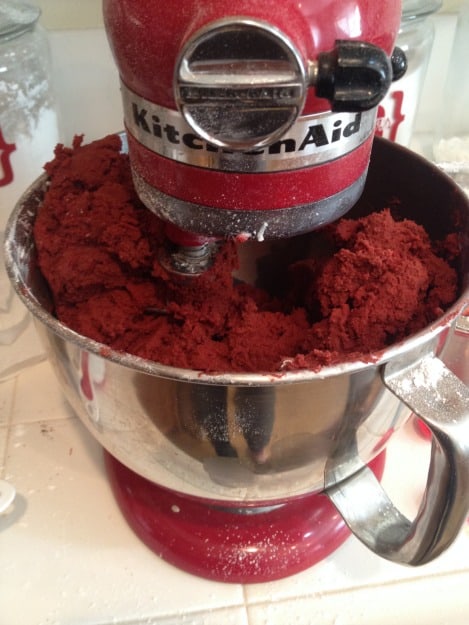 I made a double batch of my red velvet cut out cookie dough and well, I think it's almost time for a larger mixer, If I wish hard enough maybe Santa will bring me one!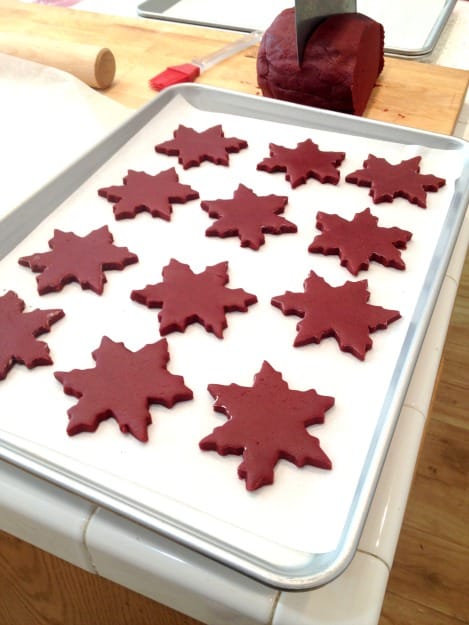 I use Lorann's Red Velvet Bakery Emulsion and it imparts flavor and color, so it's the perfect one step red velvet helper!
I roll and cut out the cookies to 1/2″ and place them on parchment lined baking sheets.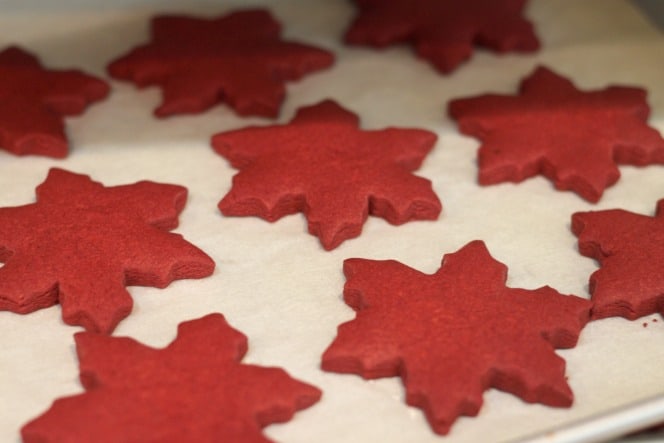 The cookies are brighter red when baked.
Often I will bake the cookies on one day and ice them the next. Especially when I make multiple batches of cookies.
 Red Velvet Cut Out Cookie Recipe, I doubled this recipe. (A single recipe makes 3 dozen cookies the thickness and size cookie cutter I use)
Royal Icing Recipe, I added a few drops of Ivory Americolor Food Coloring. It gives the cookies an antique type of look.
I love how these cookies look "antiqued" the red crackles a bit and with the cream colored icing they look a bit old fashioned. Perfect for Christmas time.
I piped the icing on with a number 2 icing tip.
Allow icing to dry before stacking or wrapping cookies about 8-10 hours.
WANT MORE on cookies,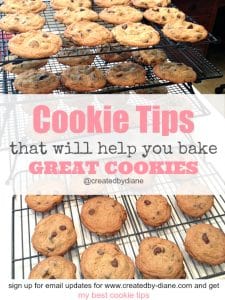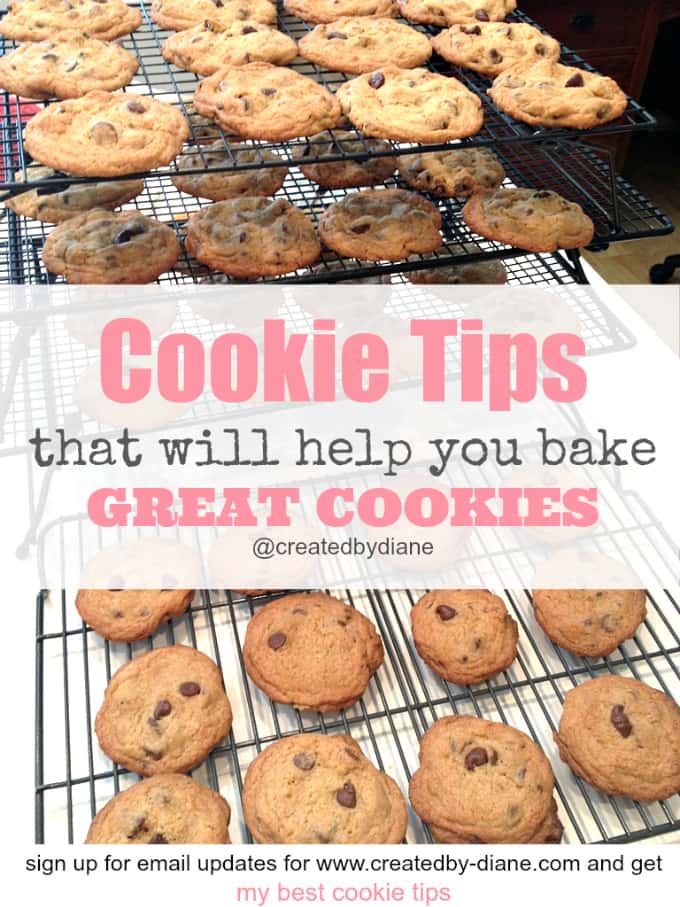 sign up here to get my COOKIE GUIDE, it's FREE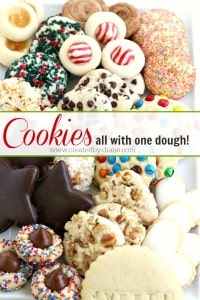 Take a look at this, make these Cookies all with ONE dough in under 2 hours.