What do caramel apples remind you of? For me it's Fall, apple picking and the rustling of leaves. If I had an apple orchard, I'd serve these Caramel Apple Cookie Bites for sure!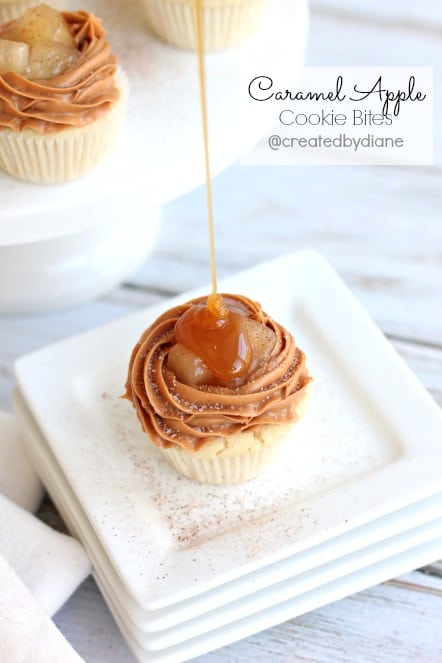 I love pie, and there never seems to be a shortage of pie this time of year. These are a spin on a classic.
There is no pie crust to worry about (I hear LOTS of worrying goes on about pie crust this time of year)
I just love how you can eat 10 of them and justify it. You can't seem to do that with a pie.
I like that they look so cute,
there is no need to get a knife out,
there is really no need for a plate, but I am raising children and try to set a good example and put them on a plate….ok, so I may not always set a good example on that one.
Caramel sauce is optional, but really everything is better with caramel sauce…isn't it?
Cinnamon and sugar it's almost a must, but I tend to go over the top in the dessert area so I leave that up to you too.
One thing is for sure, these won't last long.
They will be gone before anyone notices if you put them on a plate or not.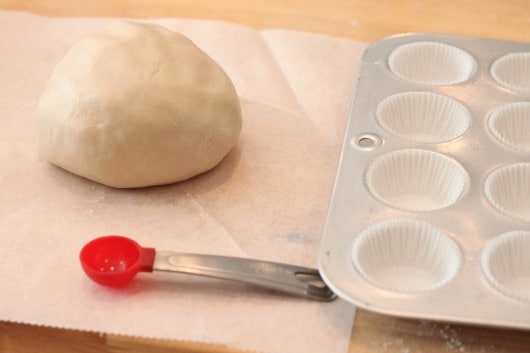 Mix flour with sugar cookie dough until it's completely combined.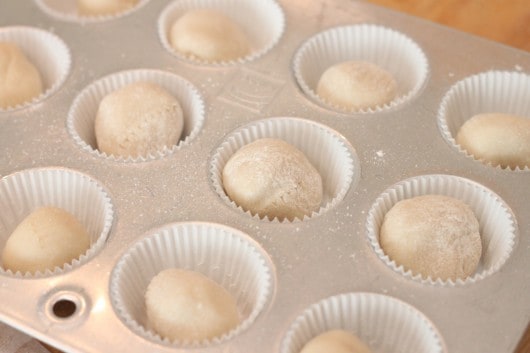 Roll two teaspoons of dough into balls and  then roll them in lightly in flour. Place them into mini cupcake pans that have been lined with mini cupcake liners.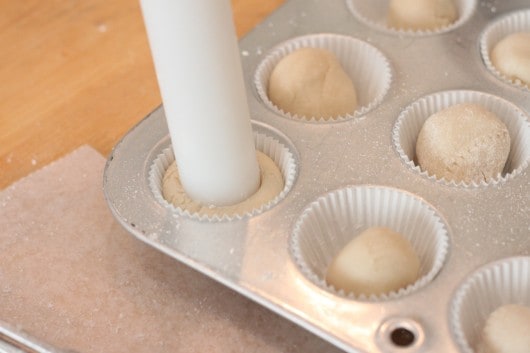 Use a tart former or the end of a small fondant roller to create a well in each cookie.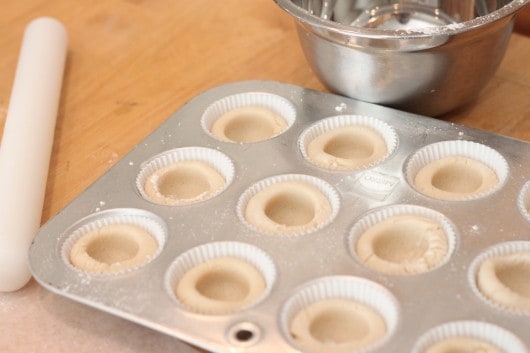 If the item you are using sticks to the cookie dough add a little flour to the tool.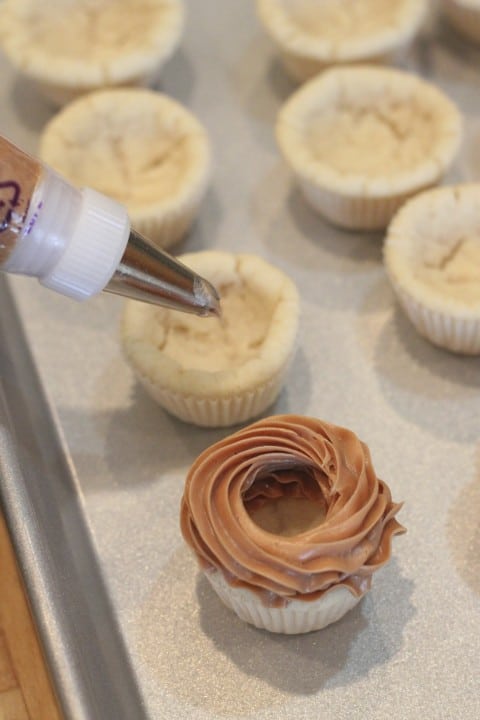 Once the cookie cups are baked, let them cool completely before frosting them.
Pipe the frosting on the edge of the cookie cups going around in edge twice to create a wall, so the apple filling won't fall out.
Then spoon in the topping and you can serve them.
You can also add a dusting of cinnamon and sugar and drizzle them with caramel sauce.
You can use Pillsbury Sugar Cookie Dough or use my sugar cookie recipe found here.

Caramel Apple Cookie Bites
Sugar cookie cups baked to be filled, great with frosting, pie filling, lemon curd, and more.
Author:
Diane Schmidt Created by Diane
Ingredients
1 16.5 oz Pillsbury Sugar Cookie Dough or use my sugar cookie recipe found here.
1 cup flour + 1/2 cup flour for rolling
1 container Pillsbury Caramel Apple Frosting
1 21 oz can Apple Pie Filling (with cinnamon)
Instructions
Preheat oven to 350 degrees F.
Mix cookie dough with flour
Roll two teaspoons of dough into balls and then flour, place them into mini cupcake lined pans.
Press a well into the center of each ball. (with the end of a rolling pin or wood/plastic tart tool)
Bake for 10-12 minutes or until edges are golden.
Allow cookies to cool completely. (when they come out of the oven they are puffed up, they will settle as they cool)
Place frosting into a piping bag with a small star tip and pipe around the edges of the cookies two times to create a nice wall on the edge to be able to place the apple filling into.
Cut the apple pie filling slices into small pieces.
Place apple pieces into each well.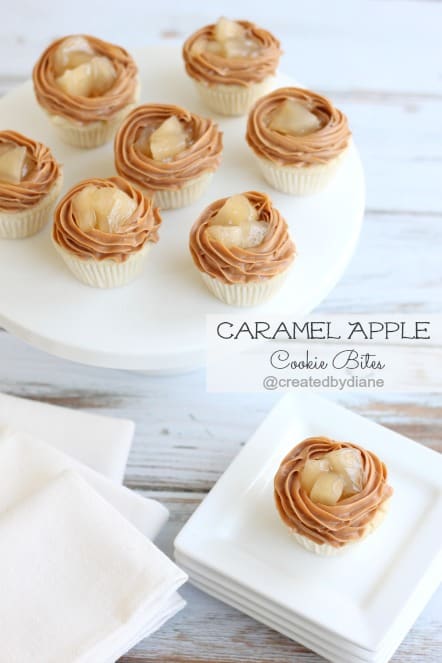 These will turn any day into a delicious day!
See they look pretty amazing without the cinnamon-sugar-caramel-overload but I have no self control.
Other recipes you may like: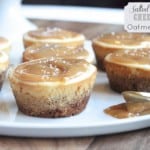 Salted Caramel Oatmeal Cheesecake Cups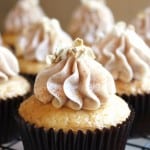 Oatmeal Cupcakes with Cinnamon Sugar Frosting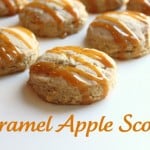 Pillsbury asked bloggers to create some Holiday recipes using their products, I was compensated for this post, all opinions are my own.