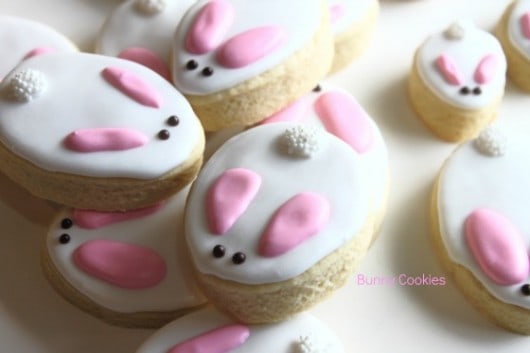 Hippity Hoppity Easter's on it's WAY!
As luck would have it, I saw a Jack Rabbit the other day. WOW do they have LONG ears. He was running so fast, I didn't even get a photo of him. He was as cute as can be. I don't recall ever seeing one before,  if I did I don't think I would have forgotten those ears.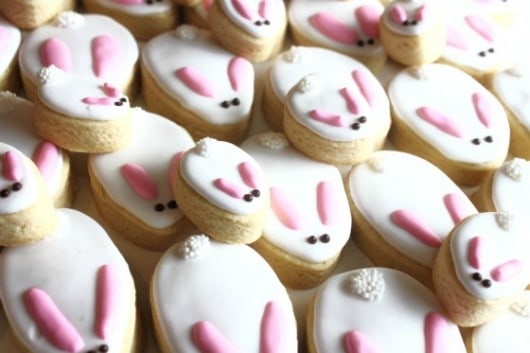 These bunnies are easy to decorate. I used an egg shape cookie cutters to cut them out.  One was 2 1/2 x 1 1/2 the other was mini 1 1/2 x 1. The mini ones are ADORABLE.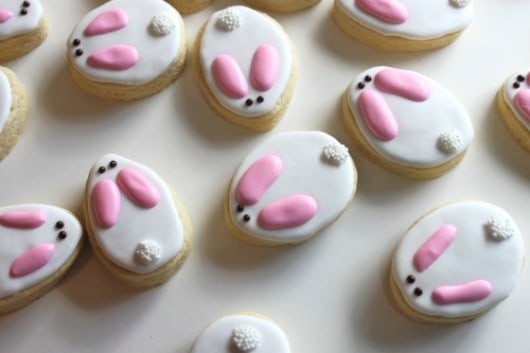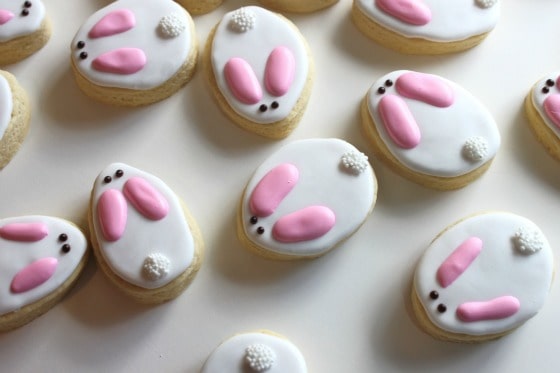 The tails got a drop of icing them dipped in nonpareils.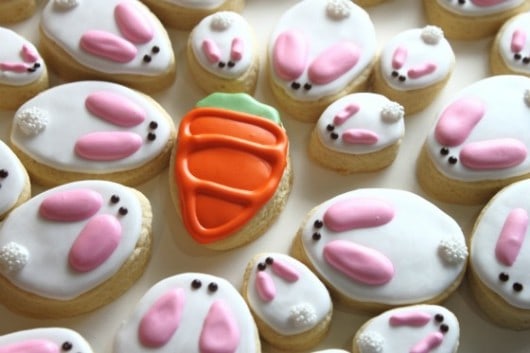 AHHH….they are all hoping to get the giant carrot!
Author:
Italian Cookie ½ batch recipe
Bunny Cookies makes approx 4 dozen 2½ inch cookies
Ingredients
3 eggs
¾ cup butter (melted and cooled)
3 cups flour
¾ cups sugar
1 teaspoon baking powder
2 teaspoons vanilla extract
Instructions
Whisk eggs and butter together. In large mixer bowl add flour, sugar, and baking powder, stir well to combine all dry ingredients together. Add the egg mixture to flour mixture along with vanilla. Blend until incorporated.
Roll out dough on well floured surface.
Cut into desired shape.
Bake at 350 for 10-12 minutes.
You can roll this dough thick or thin. Adjust baking time accordingly.
ICING
(4) cups powdered sugar
(4-6) tablespoons water
(1) tablespoon corn syrup
(1) teaspoon vanilla extract
(4-6) drops white Americolor food coloring for white icing, 2 additional drops to a portion of the icing for the pink (soft pink) and reserve a small amount and tint that black for the eyes.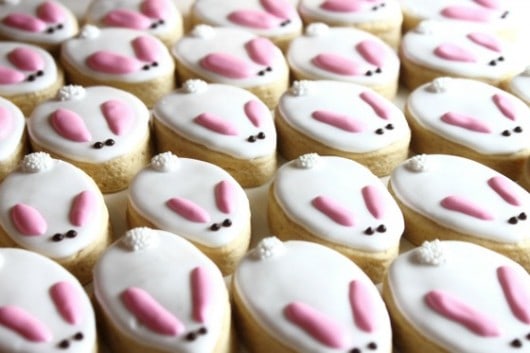 I think these would be great for a sleepover, they look like Bunny Slippers….or at least that is what they remind me of.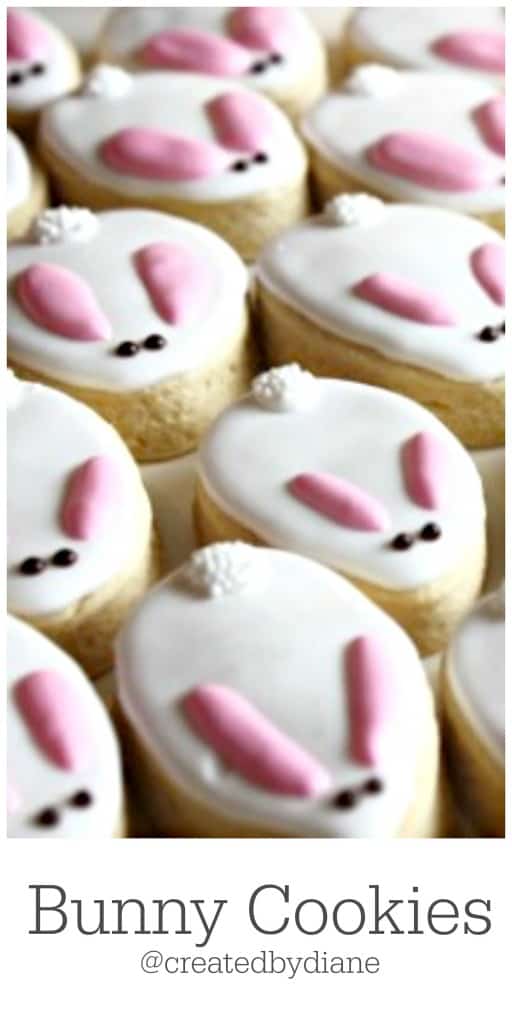 Inspiration for these cookies came via Pinterest here
More fun Springtime posts: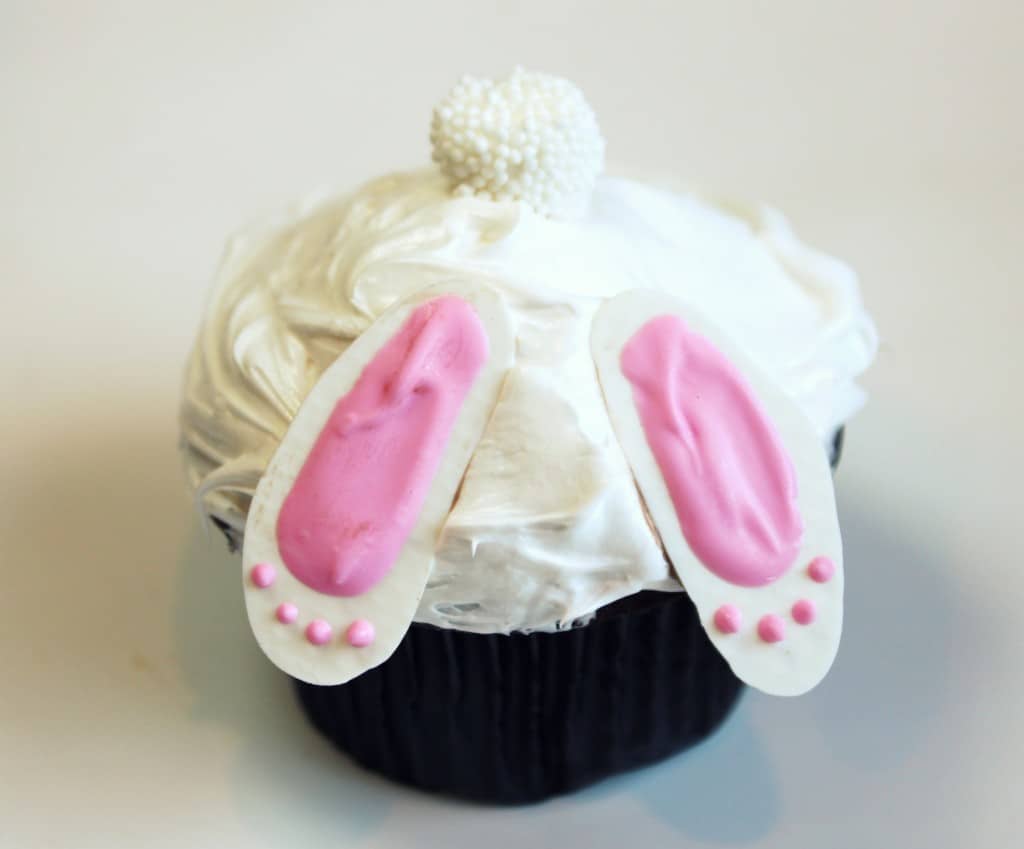 Cotton-Tail Cupcakes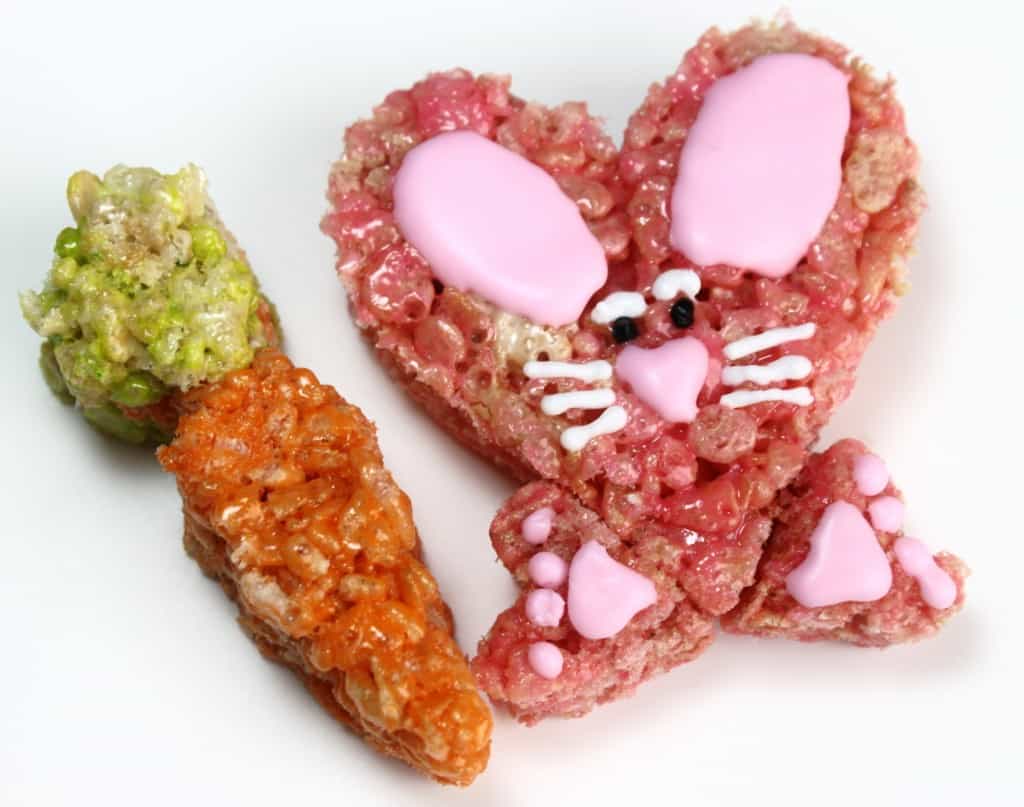 Bunny Treats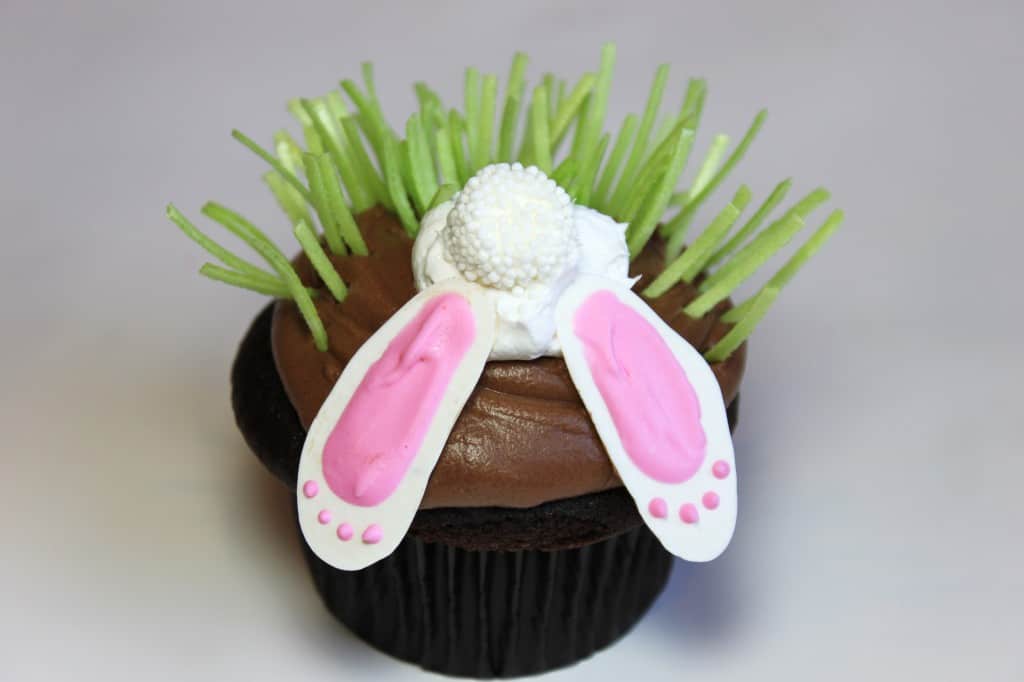 Shy Bunny Cupcake