Cookies and cream… the most delicious combo of chocolaty goodness and creamy filling that makes a perfect addition to frosting!
This Oreo Frosting Recipes will KNOCK your socks off!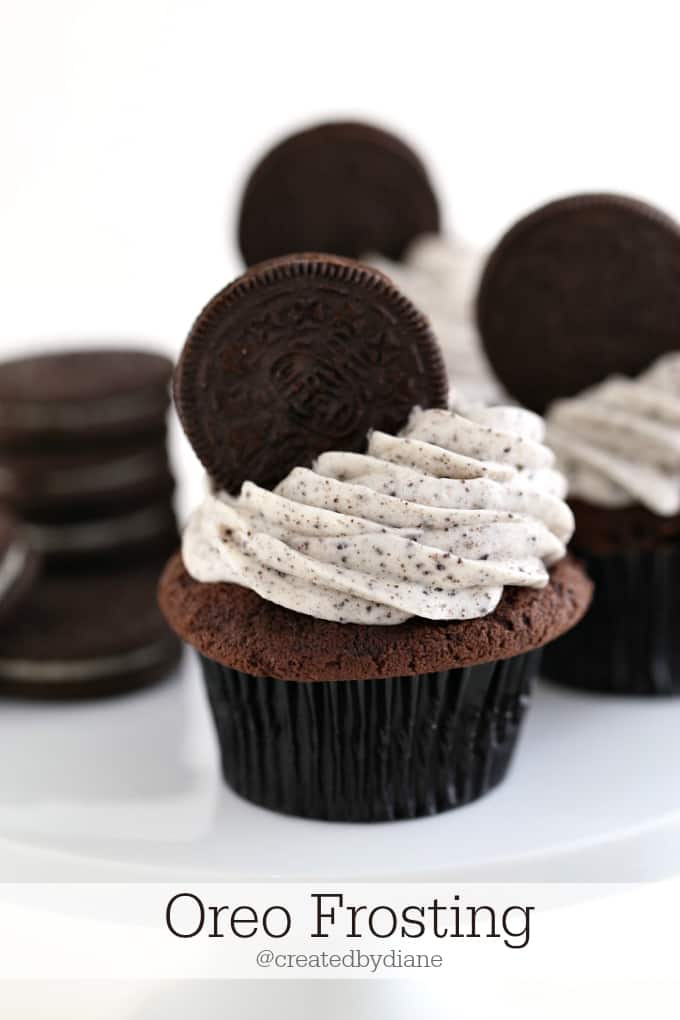 Cookies and cream and frosting all whipped up together give cupcakes or cake a PERFECT topping!
This frosting should be applied immediately to avoid everyone eating it out of the BOWL!!!
This is one of those irresistible flavor combos that will be everyone's favorite.
This frosting is great on top of cupcakes, to make cookie sandwiches and you can also core a whole out of the center of cupcakes and use it as a filling, oh how I love filled cupcakes!
The biggest debate is how do YOU eat an oreo, do you bite right in, pull the cookies apart then lick the filling or eat one-half than the other.
It's fun to see how passionate people are about HOW they eat an oreo, me…. I like them so many ways, and I end up putting them in many recipes because the flavor is so irresistible.
At the bottom of this post, I share with you some of my favorites!
If you're looking for more chocolate recipes take a look here
I created a whole ebook with all sorts of delicious chocolate recipes!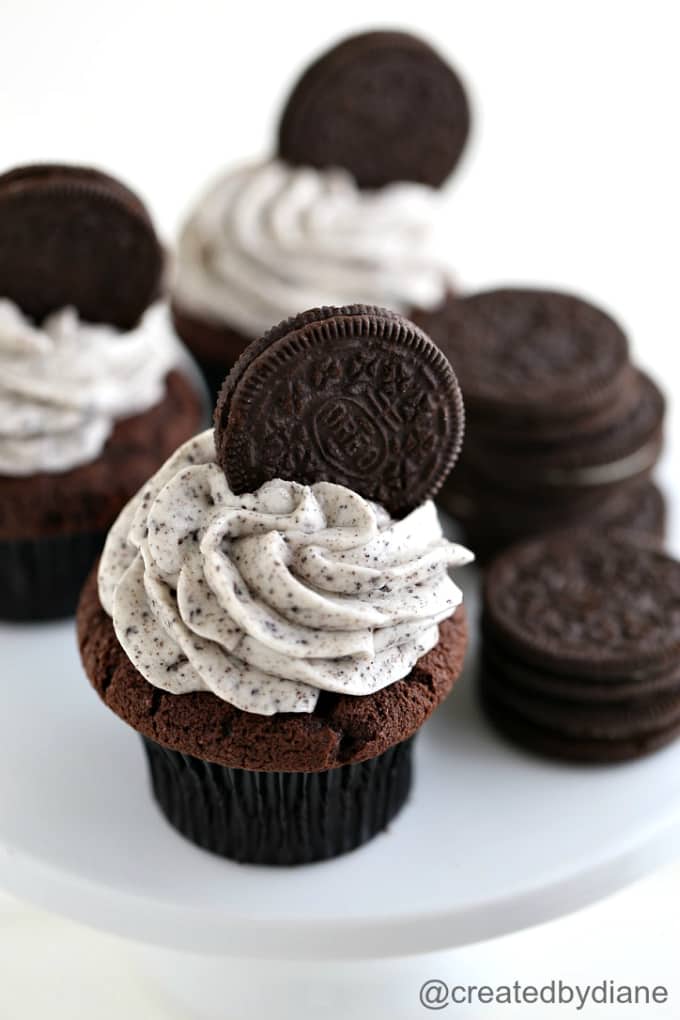 Oreo Frosting
Ingredients
1 cup butter (room temperature)
4 cups powdered sugar
2 tablespoon heavy cream
15 Oreos (more for topping cupcakes)
Instructions
In a food processor place Oreos and pulse until they are chopped fine, you can crush them in a plastic bag with a rolling pin, but if you are going to pipe the frosting onto the cookies chunks of cookie won't work out well.
In mixer beat butter until smooth, add in powdered sugar and heavy cream and begin on medium low and mix until combined, then turn on high and whip until fluffy.
Add in oreo crumbs.
The filling of the Oreos makes this frosting extra creamy alternatively, you can purchase oreo crumbs in some stores and use those, but the filling adds to the flavor of these.
Pipe the frosting onto the cupcakes with a large star shaped tip and top them off with an Oreo.
Click for my favorite chocolate cupcake recipe here. I used dutch cocoa in these and the rich chocolate flavor is great. If you want the cupcakes to have the really dark "Oreo" flavor look for "Black Onyx Cocoa, it's wonderful. I've made cupcakes with it and everyone loved them.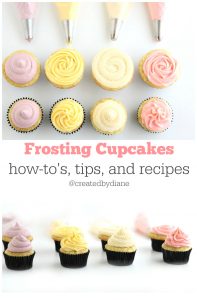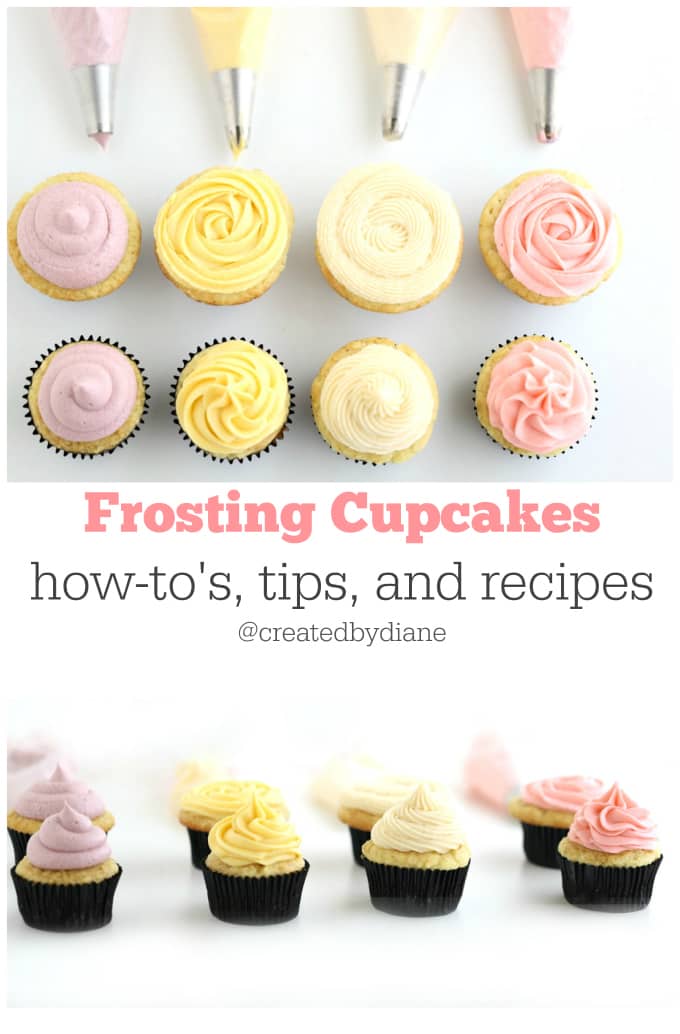 FROSTING CUPCAKES GUIDE- including recipes, tips, and tricks
Find more Oreo Recipes below:
and don't forget these Fried Oreos, they are super easy to make and you don't need to wait until the "county fair" to enjoy them!!!
See anything you like, be sure to SHARE it 🙂 there are buttons for sharing on the top of the post that make it easy.
Thanks so much!
~Diane