Cookies and cream… the most delicious combo of chocolaty goodness and creamy filling that makes a perfect addition to frosting!
This Oreo Frosting recipe will KNOCK your socks off!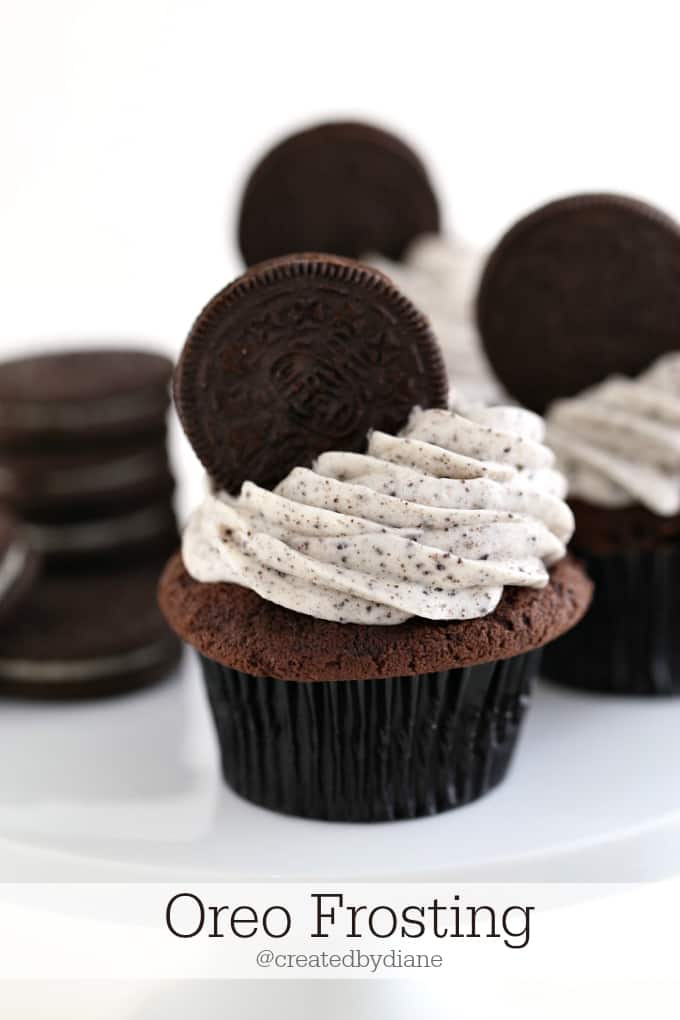 Cookies and cream and frosting all whipped up together gives cupcakes or cake a PERFECT topping!
The deep dark delicious chocolate flavor is always recognizable… it's delicious and is the key to making all cookies and cream items taste fantastic.
This frosting should be applied immediately to baked goods, to avoid everyone eating it out of the BOWL!!!
This is one of those irresistible flavor combos that seem to be everyone's favorite and with good reason.
This frosting is great on top of cupcakes, to make cookie sandwiches.
What is Oreo icing made of?
Oreo Cookies, Butter, Sugar, and Cream.
Can you fill cupcakes with oreo frosting?
As mentioned above, you can pipe it in the center, or you can cut each cupcake in half and spread a layer of frosting over the middle of each cupcake, then place the tops of the cupcakes over the frosting and pipe frosting on top of cupcakes, the frosting in the center will look like a layer cake. Guaranteed Oreo Frosting in every bite!
Don't miss these really fun OREO items:
fun oreo shirt HERE,
a funny oreo shirt HERE,
and even an oreo candle HERE.
See more of my own large list of favorite items HERE.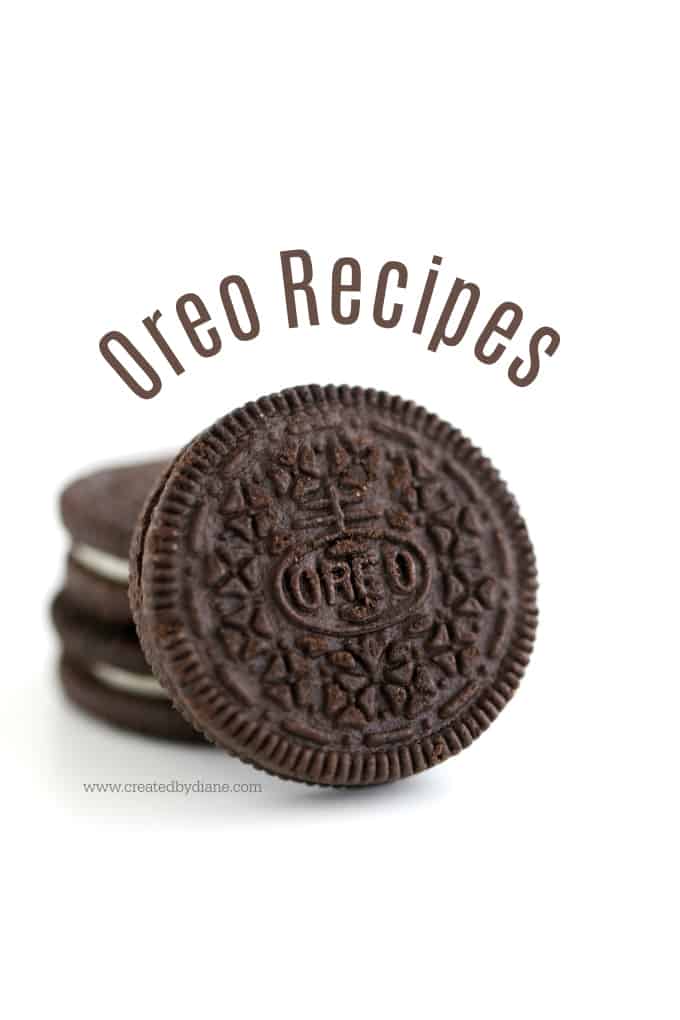 The biggest debate is how do YOU eat an Oreo,
do you bite right in,
pull the cookies apart then lick the filling or eat one-half than the other.
It's fun to see how passionate people are about HOW they eat an Oreo,
me… I like them so many ways, and I end up putting them in many recipes because the flavor is so irresistible.
At the bottom of this post, I share with you some of my favorites!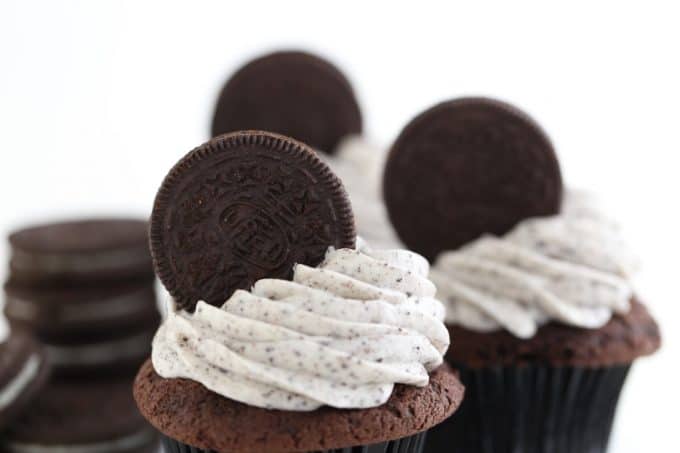 If you're looking for more chocolate recipes take a look here
I created a whole ebook with all sorts of delicious chocolate recipes it's FREE  (FREE CHOCOLATE EBOOK) when you sign up to receive email updates of my latest recipes.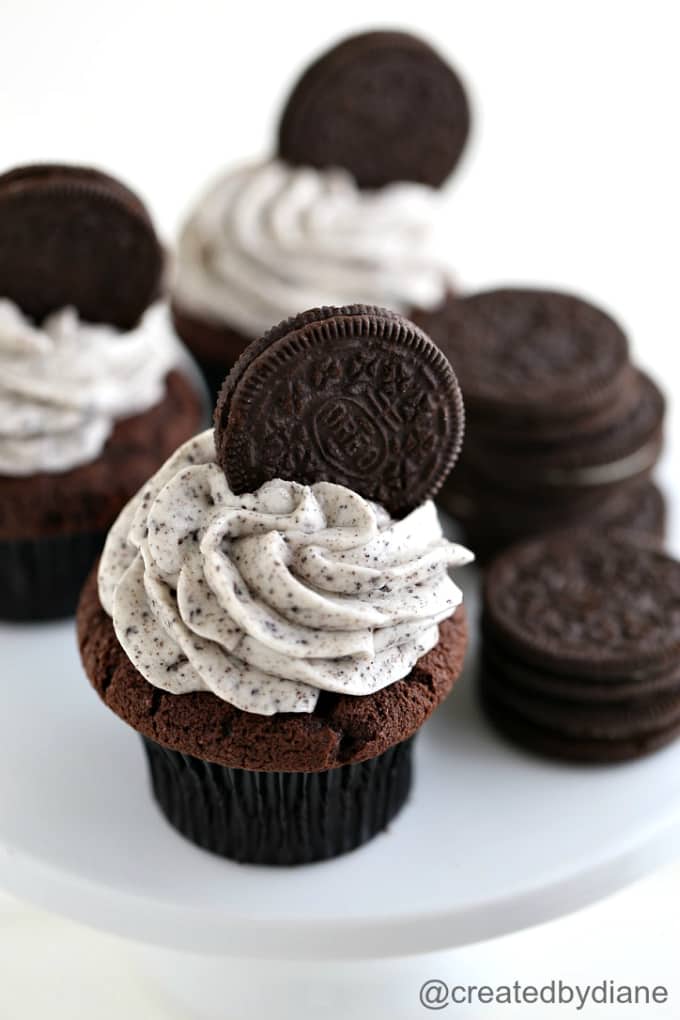 This flavor is often loved by ALL! So grab some Oreos and get baking, they'll love you for it!

If you love Oreos you'll love these recipes too: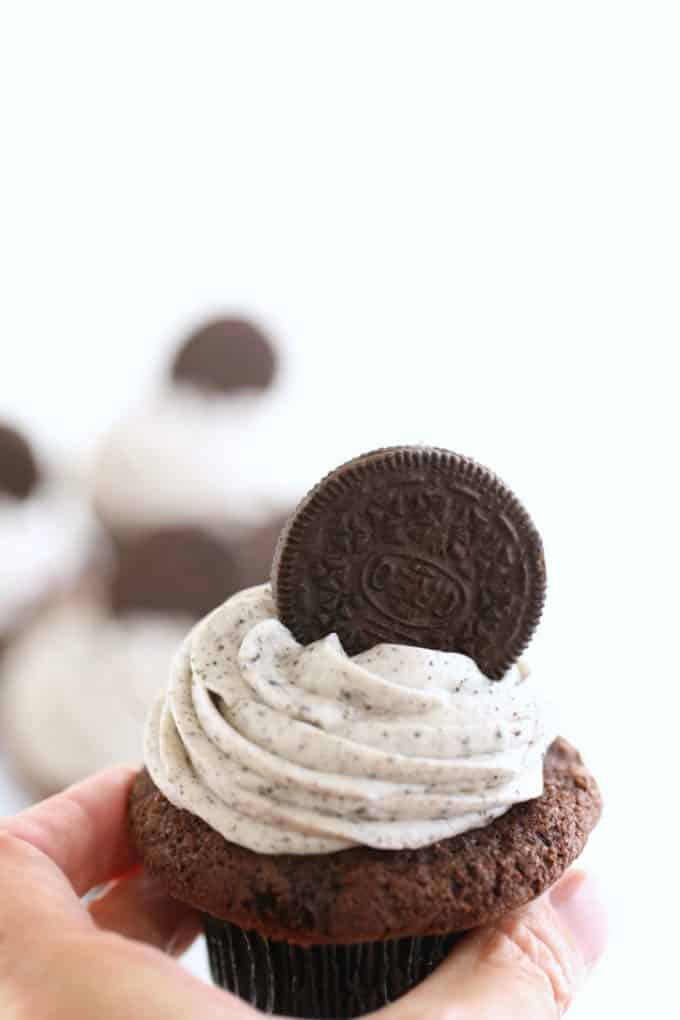 Now there is only one other question, what will you be putting this delicious frosting on?
I think it'll be great on top of some chocolate cookies or on top of a brownie ice cream cake filled with cookies and cream ice cream… don't you ?!?
If you love cupcakes as much as I do…
these are my favorites and you can decorate with the oreo frosting using the same technique.
AND if you are a huge chocolate fan check out these... they are so fantastic!
Click for my favorite chocolate cupcake recipe here. I used dutch cocoa in these and the rich chocolate flavor is great. If you want the cupcakes to have the really dark "Oreo" flavor look for "Black Onyx Cocoa, it's wonderful. I've made cupcakes with it and everyone loved them.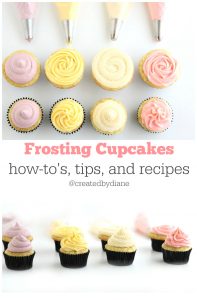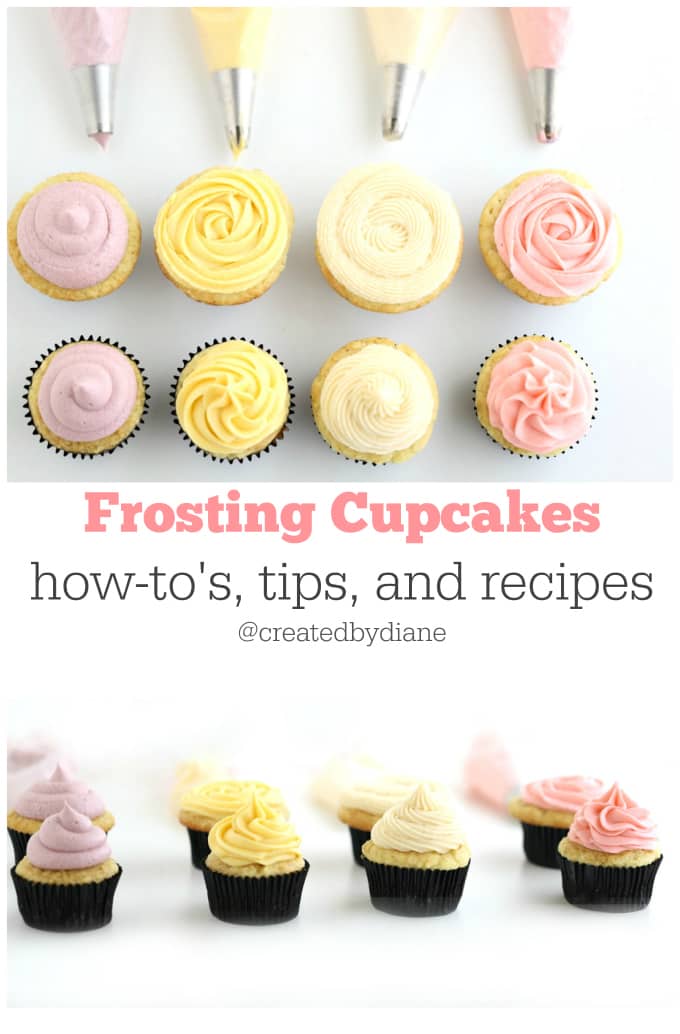 FROSTING CUPCAKES GUIDE- including recipes, tips, and tricks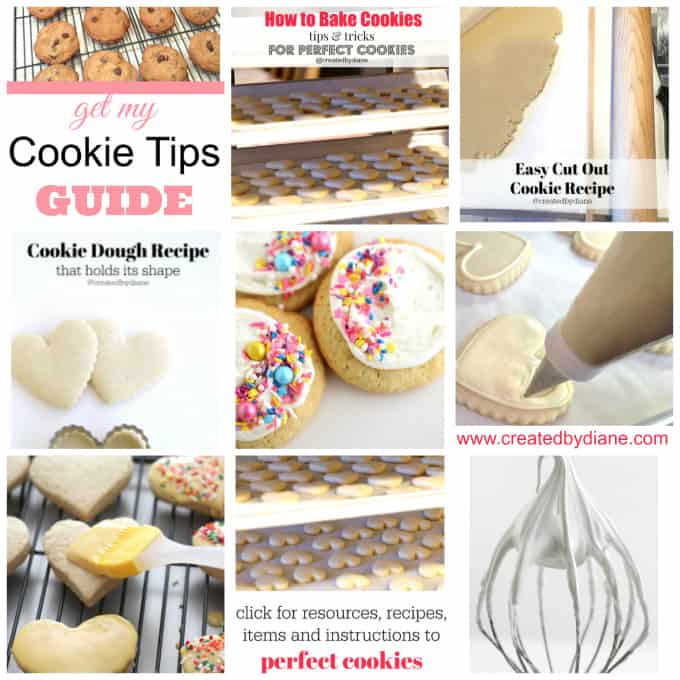 LOTS of info on baking cookies here: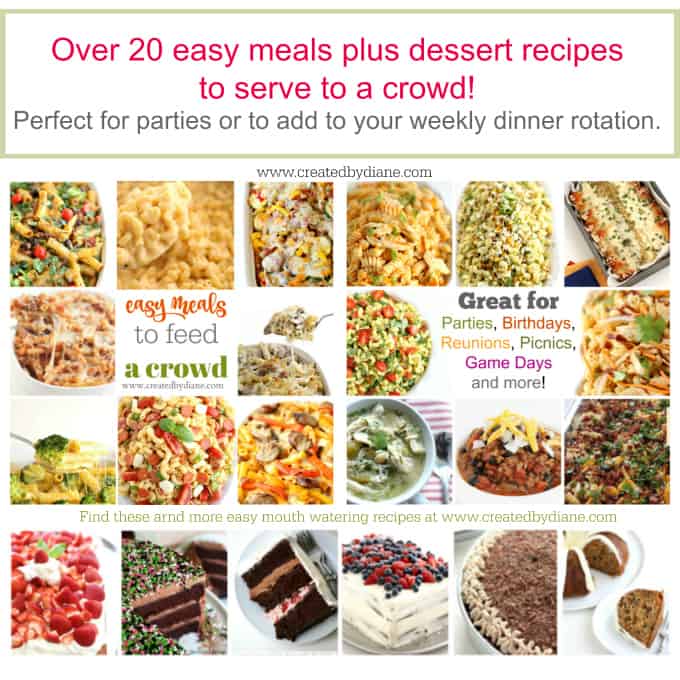 See anything you like, be sure to SHARE it 🙂 there are buttons for sharing on the top of the post that make it easy.
Thanks so much!
~Diane