Pumpkin Pie COOKIES!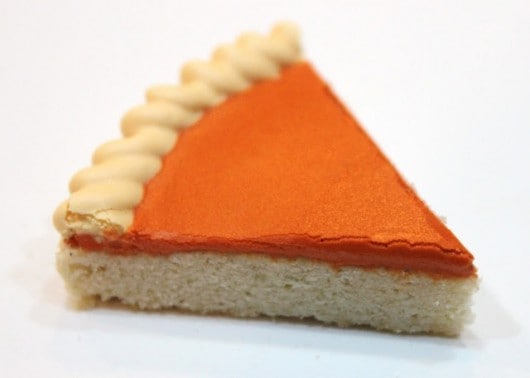 Thanksgiving is almost here!
I can just about smell the pumpkin pie baking. Can't you?
This isn't a pumpkin pie though, I waiting until Wednesday to bake them.
I did make these Pumpkin Pie Sugar Cookies 🙂
This may just be enough to get you through until the BIG DAY!
You wouldn't want to eat too much pumpkin pie now? or would you?
Are you anxiously waiting to get have a piece of pumpkin pie on Thanksgiving Day?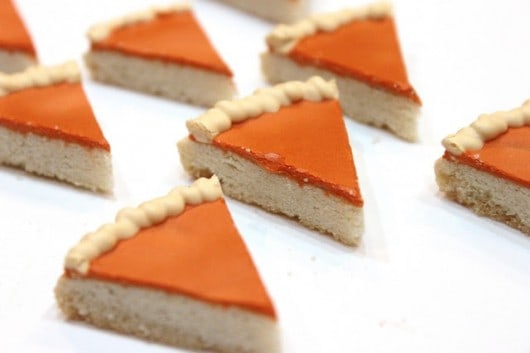 You don't need to wait to have that same feeling.
You can make pumpkin pie sugar cookies!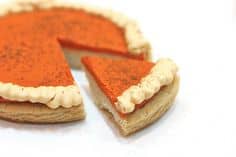 I just love how cute these little pieces of pie are!
You can even add cinnamon on top!
I even made a batch of these sugar cookies and added in two teaspoons of pumpkin pie spice and they were so delicious, but no photos…
…why?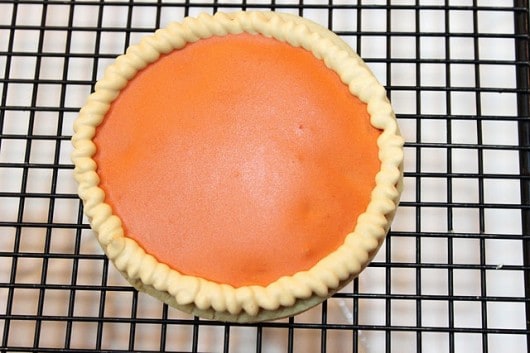 They were eaten up before I could get any!
These bite-sized pieces of pie might just be able to hold off the craving
for the real thing for just a couple more days!
That would fool anyone!
Check out these other great pie cookies!