Christmas Cookies are one of the most popular cookie baking EVENTS of the year better known as "cookie season", join in on the baking extravaganza and serve the most delicious cookies. I'm sharing lots of cookie recipes for you to choose from cut-out cookies to drop cookies and icing to top those delicious bites with as well.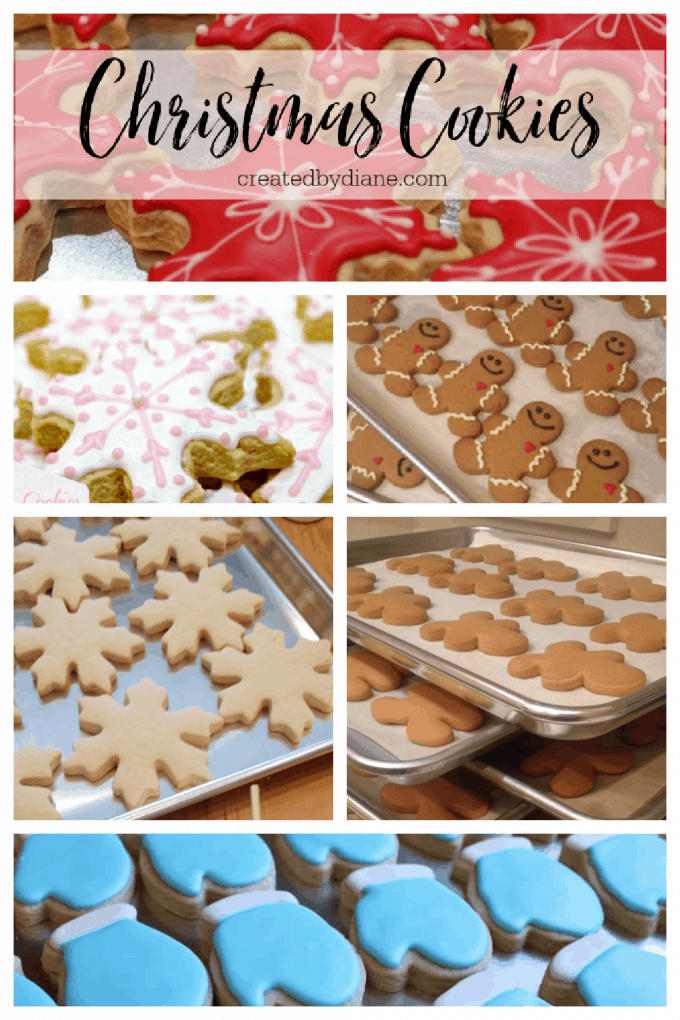 Everyone is chatting about baking holiday cookies, cookie exchanges, and bringing some cookies to a neighbor, friend, or coworker.
When you think of Christmas cookies, what comes to your mind first…
Is it a particular flavor, shape, or variety you had as a child,
or is a the colors or varieties you see at the holidays that have you craving the ever-delicious handheld treat that you find irresistible!!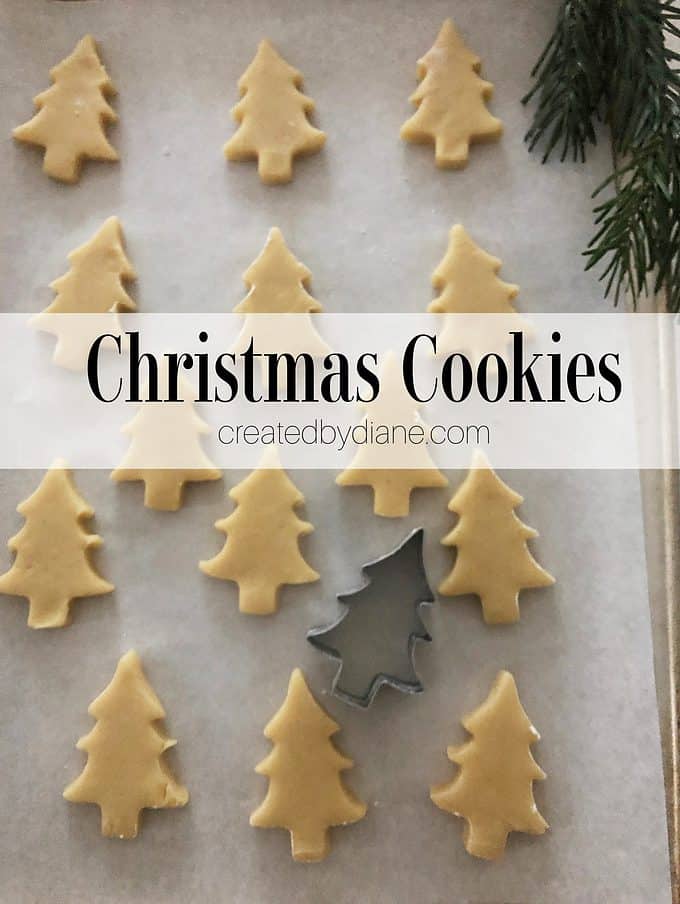 I've always loved cookies, especially at Christmas time.
Whatever you are celebrating that involves having fun, baking cookies, exchanging cookies, and spending time with family and friends or just wanting a sweet treat to bite into. My list of cookies is sure to have you enjoying a new recipe soon!
Keep these 3 things in mind when baking cookies.
The temperature of the butter is essential if the recipes say melted, allow it to cool before adding it, most cookie recipes call for room temperature butter, butter should be removed from the refrigerator for about 30 minutes when you press your finger into the butter, it dents is still cool to the touch, it is not warm. If you use warmer butter, the cookies will spread.
Be sure to use large eggs (cookies will spread more if you use larger eggs). The additional liquid in extra large eggs will make the cookies spread.
Use an oven thermometer to be sure your oven is running at the desired temperature. (Do not bake the cookies until they are firm, they will be overbaked, the cookie sheet is still hot, and it takes time for them to cool. The edges of the cookies should be slightly firm, think of it like cooking a pancake, depending on how thick the cookie is, the center should be completely set, and the cookies will firm up as they cool, so check on take cookies and add a minute or two, check again until they are done.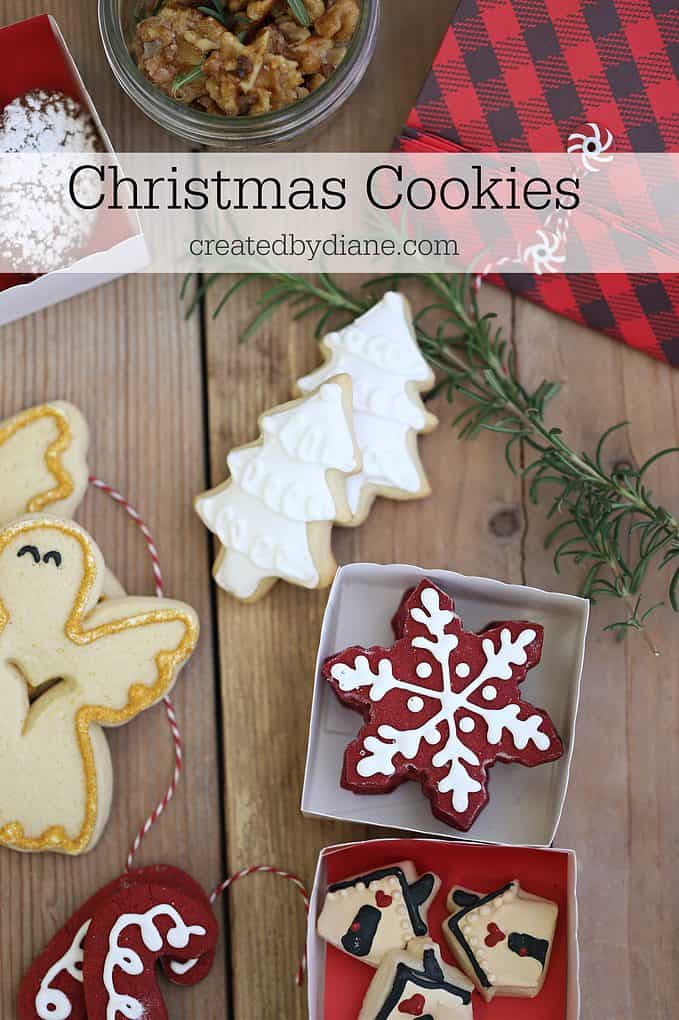 More tips for great cookie baking
Don't try to be in a hurry when baking cookies, you'll most likely not love the results.
If you're making a new recipe, try baking 2 cookies on the center of the baking sheet and test to see how they bake. Allow the cookies to cool and taste them. This is your chance to be sure the temperature, time, and flavor are just how you want them. Adjust anything now, before baking more.
I bake in the top 1/3 of my oven for best results without having the bottom of the cookies brown too much.
Don't butter baking sheets, the cookies will spread, brown on the bottom, and have a dryer texture.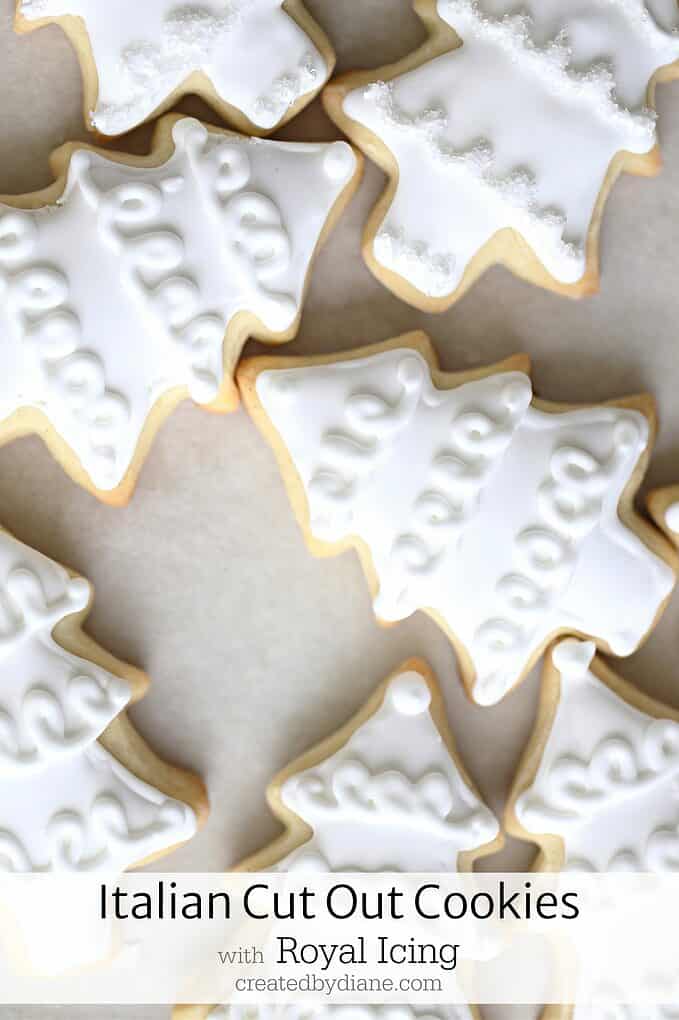 Italian Cut out Cookies with Royal Icing
There is nothing more festive than a tray full of cookies ready to be enjoyed sitting on the table with twinkly lights in the background.
Well, the twinkly lights are just an added bonus… it doesn't matter if you have your tree up and house decorated already or wait until closer to Christmas, there is one thing that screams Christmas in my house and that is a big beautiful tray of Christmas cookies!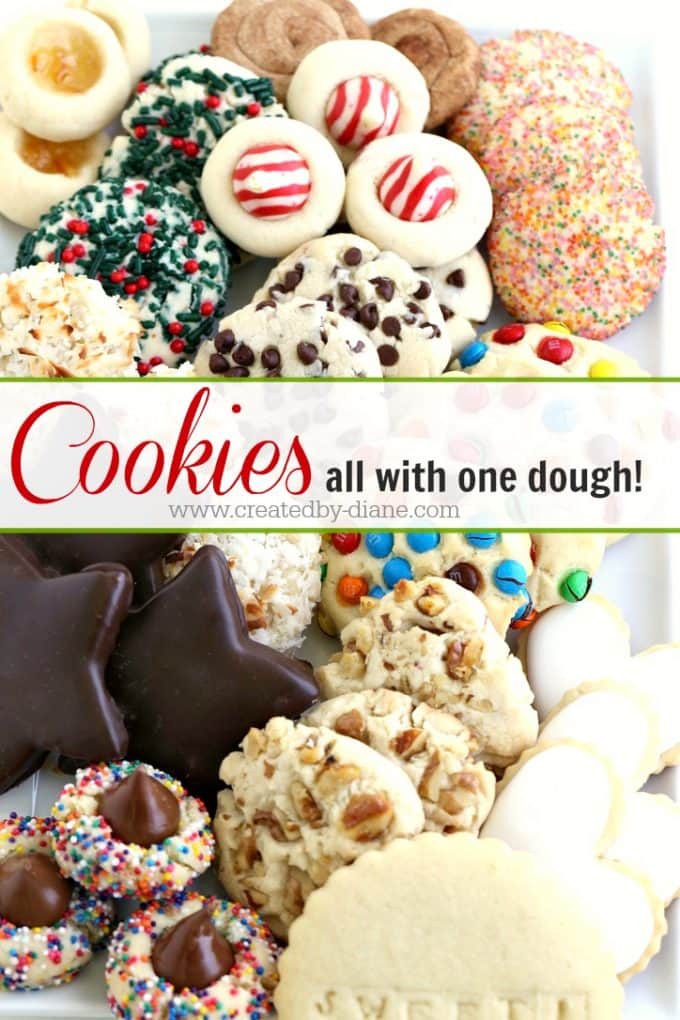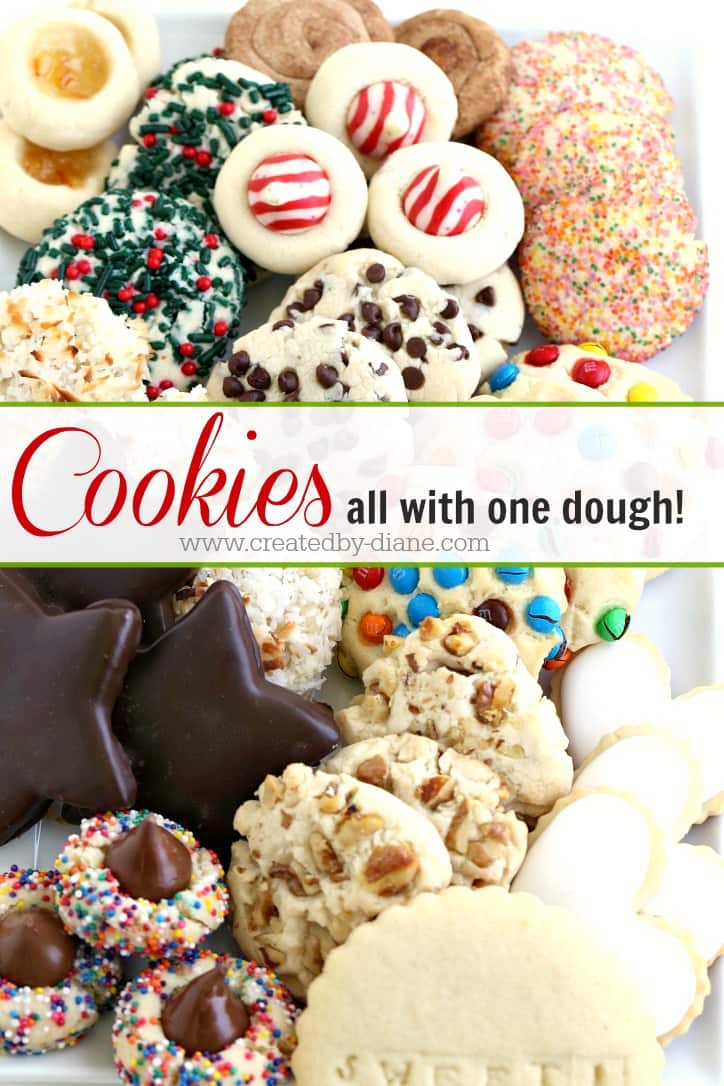 You can check out my Cookies all with One Dough Ebook here… perfect if you're looking to simplify your baking, reduce stress, and have a nice platter of cookies that don't all look or taste the same with minimal effort.
Pretty up your cookie baking with something new, there are so many options here, I'm sure you'll find a new cookie recipe you'll love!
MORE…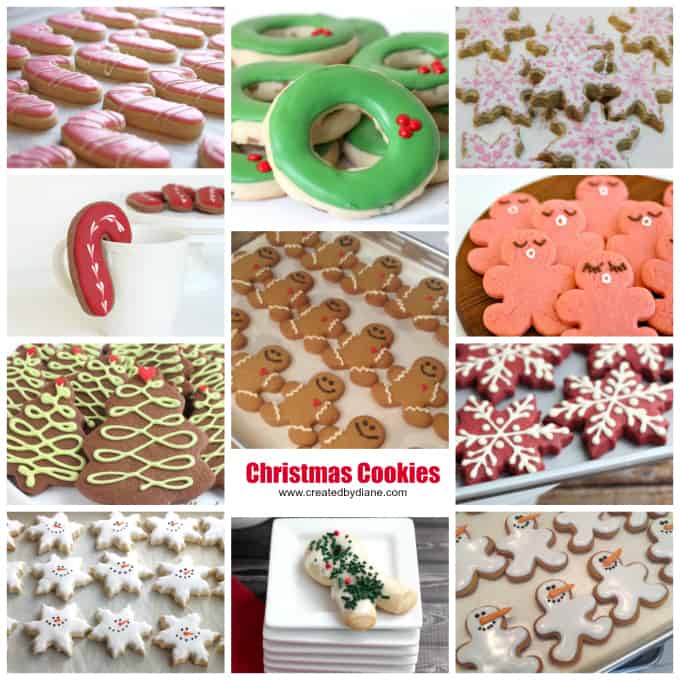 Cookies are listed left to right from the photo above the list.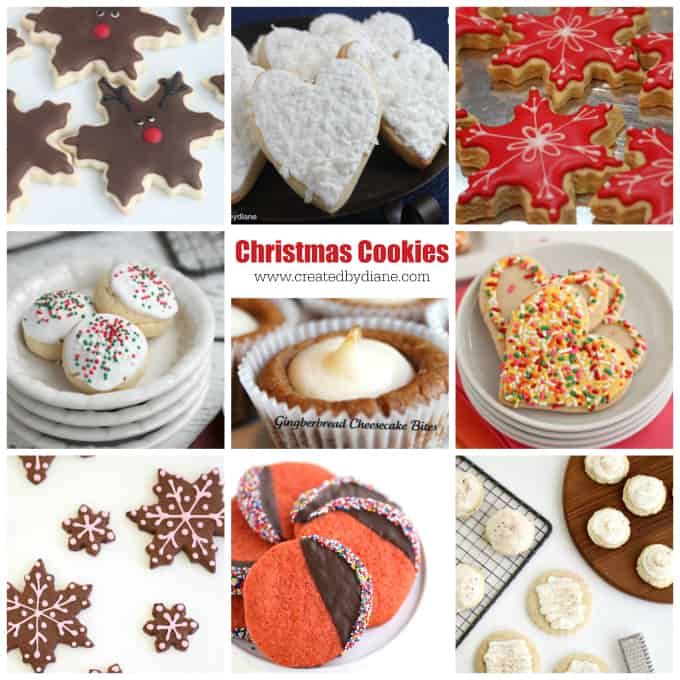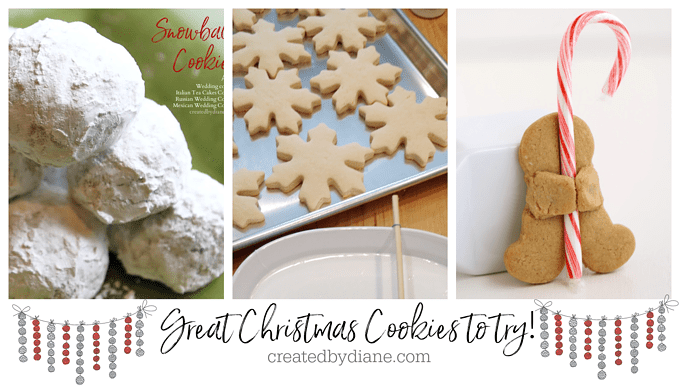 Here are some other posts you may want to see:
Don't miss my post on How to Bake Perfect Cut Out Cookies
Still looking for more COOKIES…
be sure to check out these: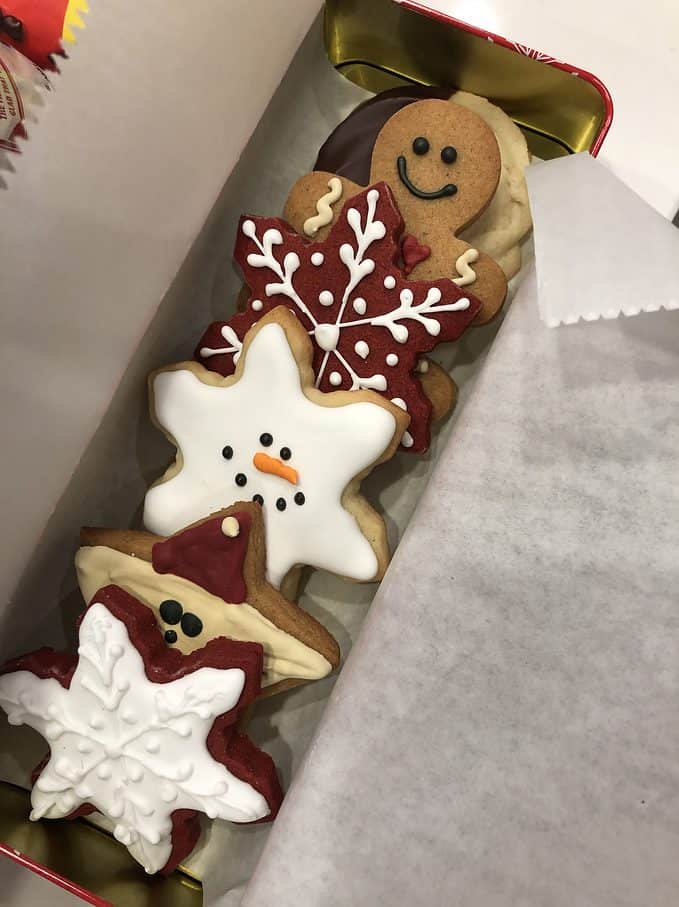 More delicious cookies…