Christmas Cookies are one of the most popular cookie baking EVENTS of the year.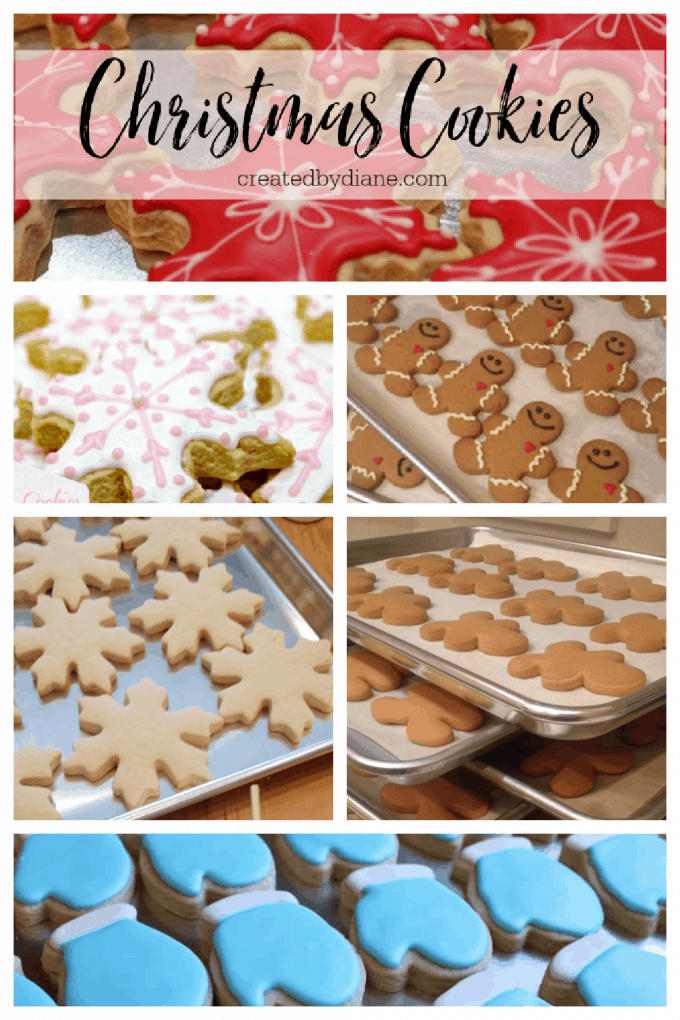 Everyone is chatting about baking holiday cookies, cookie exchanges and just why we all love sweater weather so much!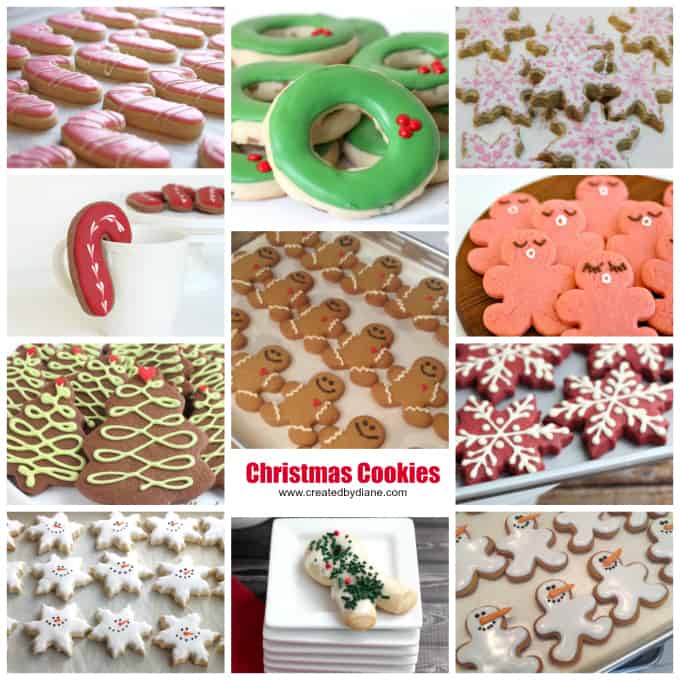 I've always loved cookies, especially at Christmas time. Or whatever you are celebrating that involves having fun, baking cookies, exchanging cookie and spending time with family and friends and cookies.
Keep these 3 things to keep in mind when baking cookies.
The temperature of the butter is important if the recipes say melted, allow it to cool before adding it, most cookie recipes call for room temperature butter, butter removed from the refrigerator for about 30 minutes, when you press your finger into the butter, it dents but is not warm.
Be sure to use large eggs (cookies will spread more if you use larger eggs).
Use an oven thermometer to be sure your oven is running at the temperature you need.
I bake in the top 1/3 of my oven for best results without having the bottom of the cookies browning too much.
There is nothing more festive than a tray full of cookies ready to be enjoyed sitting on the table with twinkly lights in the background. Well, the twinkly lights are just an added bonus… it doesn't matter if you have your tree up and house decorated already or wait until closer to Christmas, there is one thing that screams Christmas in my house and that is a big beautiful tray of Christmas cookies!
Pretty up your cookie baking with something new, there are so many options here, I'm sure you'll find a new cookie recipe you'll love!
Cookies are listed left to right from the photo above the list.
Peppermint Candy Cane Cookies with Peppermint Icing
Italian Cut Out Cookies with Royal Icing (pink snowflakes)
Peppermint Mocha Cookies (red candy canes)
Gingerbread Spice Cut Out Cookies (Gingerbread Boys)
pink peppermint cookies (angel gingerbread)
Chocolate Gingerbread (Christmas Tree)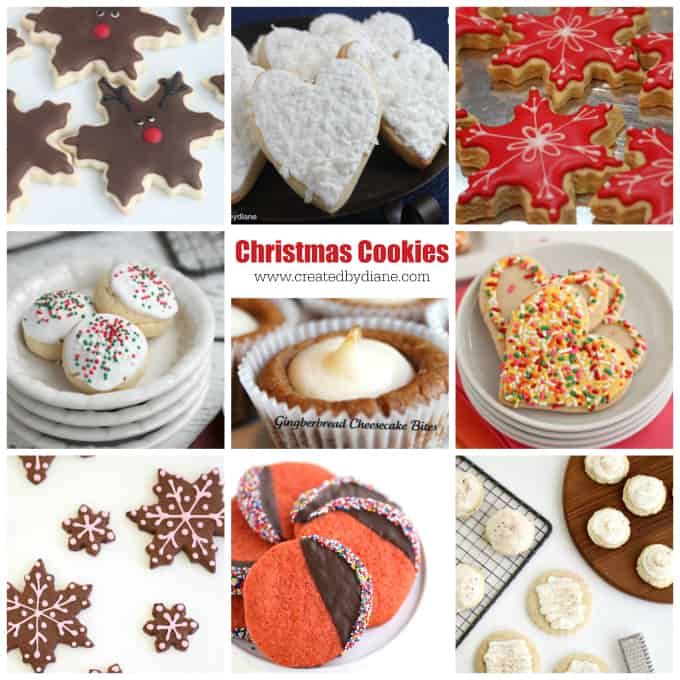 Red Icing Snowflakes, Italian Cookies
Chocolate Cut Out Cookie (snowflake with pink icing)
Pink Peppermint Cookies dipped in chocolate with sprinkles
Eggnog Cookies (can be made 3 ways)
Here are some other posts you may want to see:
Don't miss my post on How to Bake Perfect Cut Out Cookies