Red White and Blue Tie Dye Sugar Cookies, made from colorful cookie dough make these not only super cute but with no decorating needed. Plus you can make them any color combination you want.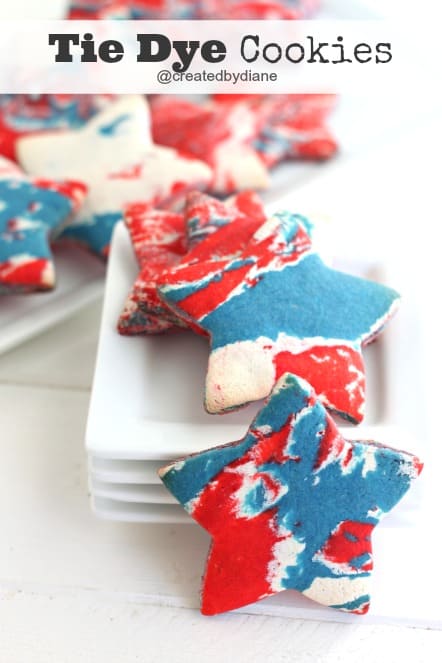 Do I have a FUN cookie for you!
These tie dye cookies are so easy and super-fun,
great to celebrate the upcoming 4th of July.
You can easily change up the colors to fit any occasion.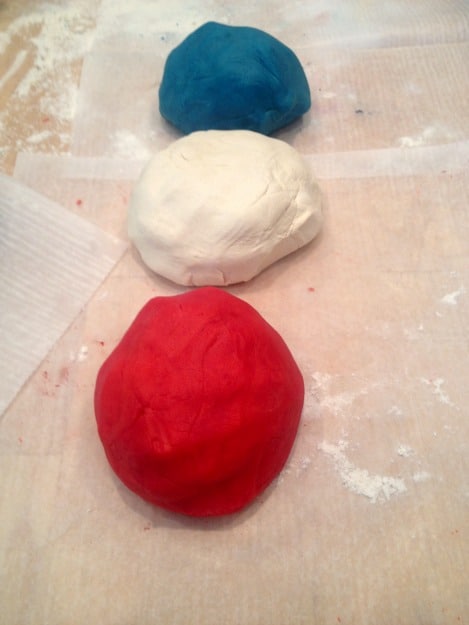 prepare the sugar cookie recipe,
separate the dough into three balls,
color each ball of dough (this part is messy, I wear plastic gloves and change them for each color, just like playing with play-doh, keep blending the dough until it's all colored)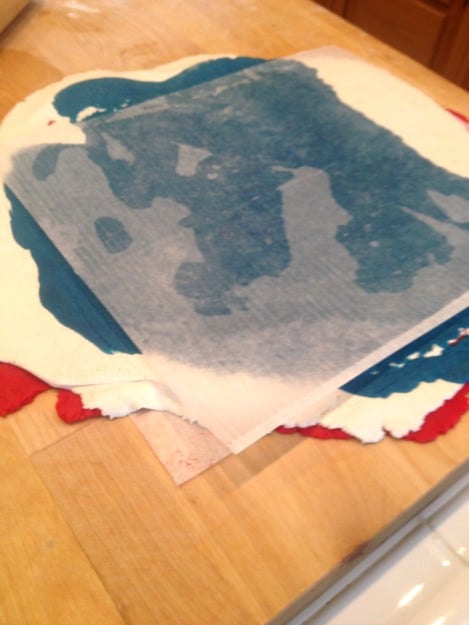 I rolled each of the color of dough out thin in between wax paper sheet and then placed them on top of each other and rolled them smooth all together,
remember when you were young and played with play-doh, at first the colors were distinct and vibrant, but over time of molding them the colors got muted. Keep that in mind, you don't want to over work the dough.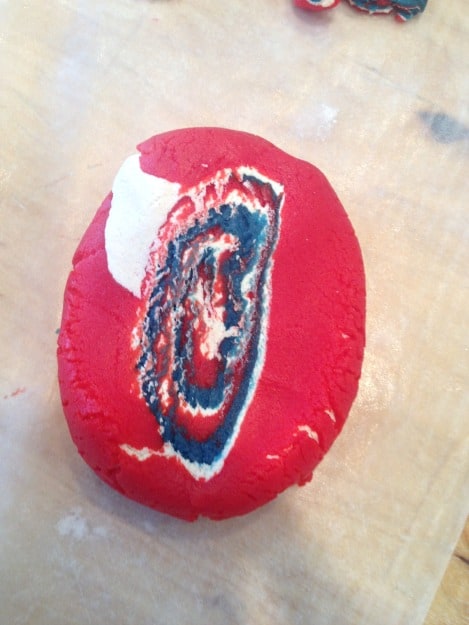 I rolled all three doughs together in a log, then cut pieces and roll them, cut the cookies and then picked up the scraps of dough and rerolled them without really balling them up, I just placed the scrap pieces between wax paper and rolled the pieces just pressed smooth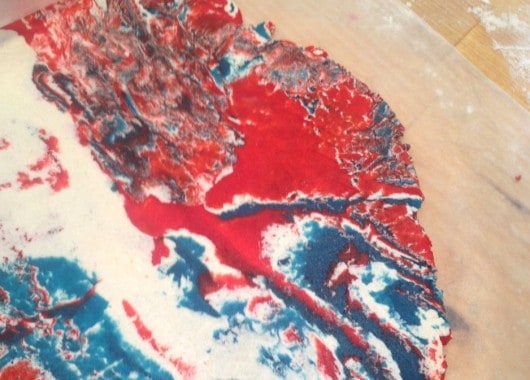 Red White and Blue Tie Dye Cookies
Ingredients
1 teaspoon coconut baking emulsion (or coconut extract)
Red food coloring
White food coloring
Blue food coloring
Instructions
Mix cookie dough according to recipe, separate the dough into three even pieces, color each ball of dough with food coloring. (one red, one white and one blue)
Then roll the three colors together for a fun tie dye look, cut the cookies with a star shape as I have or any shape you prefer (the colors can change to match any holiday or occasion)
Bake cookies and allow them to cool completely before moving off baking sheets.
I added coconut emulsion, you can use vanilla or your favorite flavor.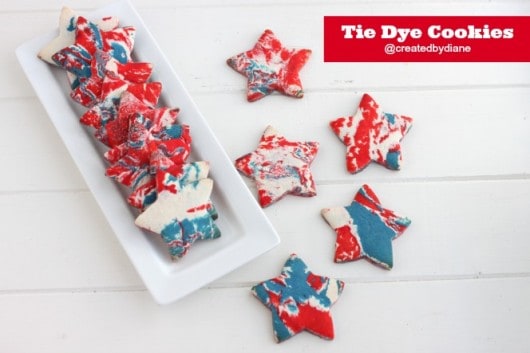 It's great to see all the varied colors and how the bottoms of the cookies and different than the tops.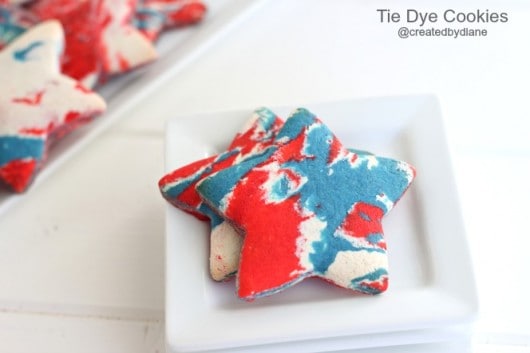 One of the best parts about these cookies is that they look pretty all on their own, no icing needed.
The color possibilities are endless!
I prefer Americolor food coloring, the colors are vibrant and there is don't add an artificial taste.
More Patriotic Recipes:
Chocolate Ice Cream Shaped Cookies in cones with patriotic sprinkles