The flavor combination of chocolate and cherry is undeniably good. These cut out sugar cookies are sure to become your new favorite.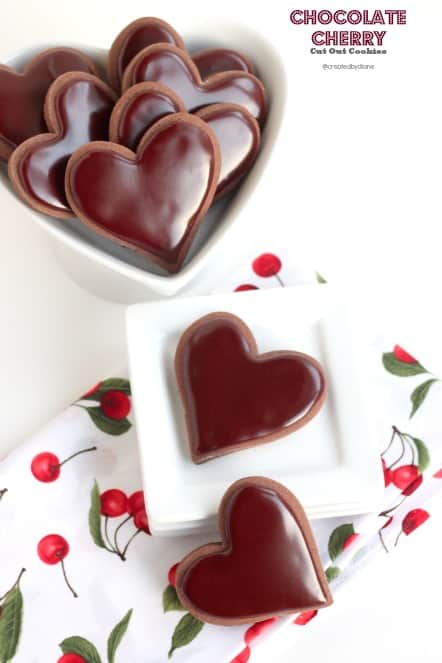 It's no secret sugar cookie are a hit with everyone,
click here for my tips on making great cut out cookies
these cookies are iced with a simple glaze icing,
both recipes are below.
For as long as I can remember I've loved chocolate and cherries together.
Chocolate covered cherries, chocolate cherry ice cream, Chocolate cherry Italian Ice, Black Forest Cake.
That is one yummy list,
so I thought it was about time I made Chocolate Cherry Cut Out Cookies with Chocolate Cherry Icing,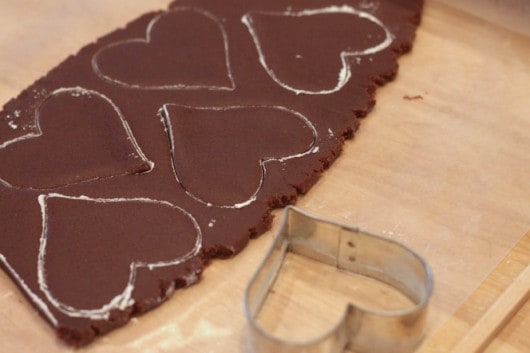 and they are as delicious as I expected!
I could hardly resist eating all the dough as I was cutting the cookies out.
If you roll out the cookie dough in between two pieces of wax paper or parchment paper, you won't need to add additional flour, and that will also ensure the cookie dough will remain tender, and the cookies won't be dry.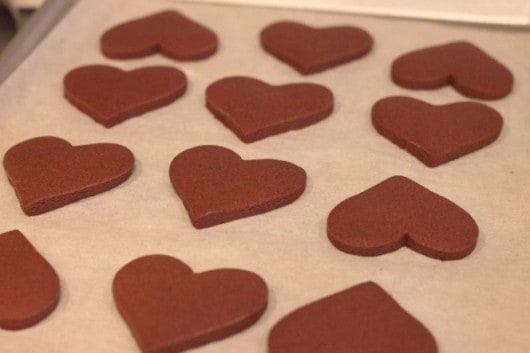 These cookies hold their shape when baked but it's important to allow room around each cookie so they bake evenly. All too often I see photos of cookies being baked and some are more cooked than others, or if it's a drop cookie they spread into each other.  My suggestion is to space them out. It will save you frustration in the long run even if you need to bake another tray.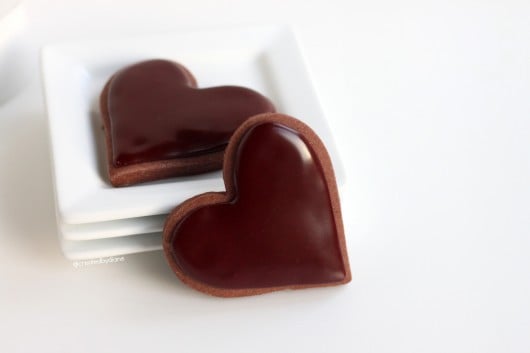 Oh and this icing is so delicious, I need to come up with more things to put this deliciousness on!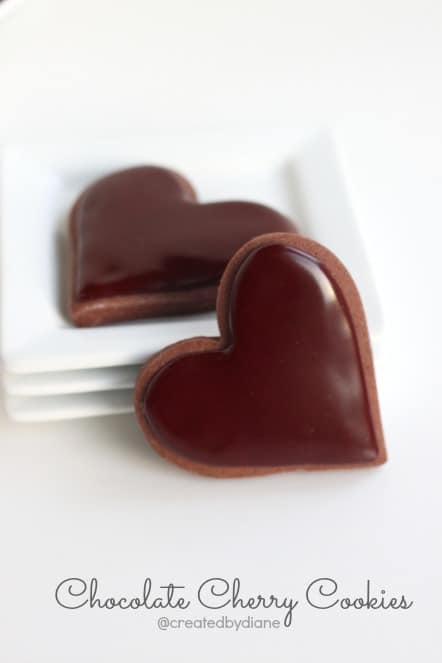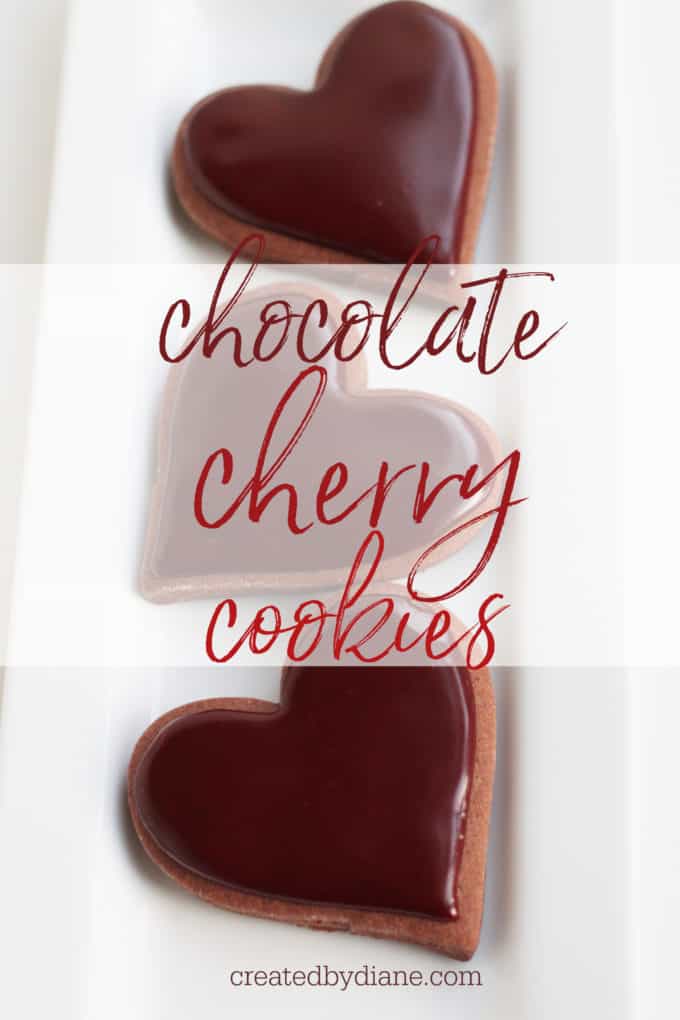 Chocolate Cherry Cookies
Ingredients
1 cup butter
1 cup brown sugar
1 egg
1 teaspoon vanilla extract
1 tablespoon cherry extract
1/4 cup melted and cooled 60% cacao Ghirardelli Chocolate Chips
2 tablespoons unsweetened cocoa (I use dutch process)
3 cups flour
2 teaspoons baking powder
1 teaspoon salt
Instructions
Preheat oven to 400 degrees.
In large bowl, beat butter and sugar
Add in egg, extracts, and chocolates and mix until combined.
Add in flour, baking powder, and salt and mix well.
The dough will pull away from sides when combined.
Roll out dough to 1/4 " thick in between wax paper sheets.
Cut with cookie cutter.
Place on parchment lined baking sheets and bake for 7 minutes.
Allow cookies to cool on baking sheets before removing them.
Chocolate Cherry Icing
Ingredients
1 1/2 cups powdered sugar
1 tablespoon corn syrup
2 tablespoons unsweetened cocoa
1 teaspoon vanilla extract
2 teaspoons cherry extract
2-4 tablespoons water until desired consistency is reached.
1 drop red food color
Instructions
Mix all ingredients together until smooth,
Fill the piping page with a #2 tip and pipe icing onto completely cooled cookies.
Allow icing to dry completely before stacking or storing.