Chocolate cut out cookies are great for EVERY occasion,
you can ice them with any color icing you like!
Scroll down for some winter cookies…
they're so cute!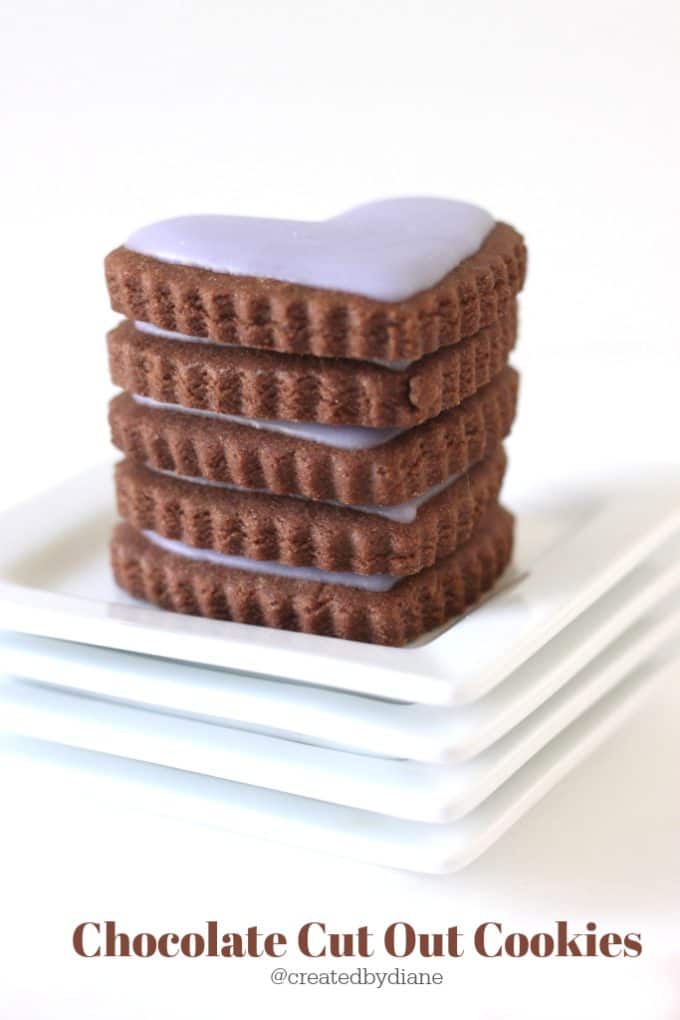 Chocolate heart shaped cookies with lavender icing..
super cute and delicious too.
Snowflakes and cookies… and chocolate and peppermint… these are a few of my favorite things!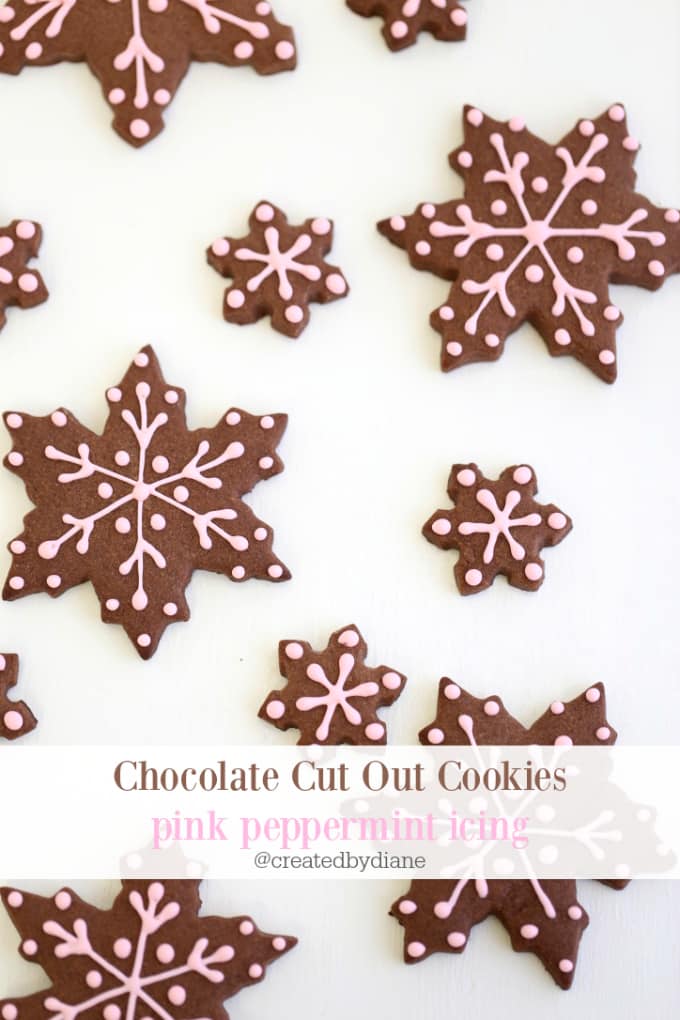 I'm envisioning Julie Andrews in the Swiss Alps…
"Snowflakes that stay on my nose and eyelashes…" Sing it!
When the holidays roll around and I break out the snowflake cookie cutter,
I'm transported back to those fabulous childhood memories of playing in the snow…
sledding, snowball fights, building snowmen…
and eating delicious cookies made extra special this time of year.
These wintry crisp chocolate cookies are stunning really I just love the chocolate and pink combo.
So pretty, they look like they could be "hung on the chimney with care…" 
What makes them so beautiful is also what makes them extra delicious!
Dark chocolate and Dutch cocoa and a hint of peppermint in the icing.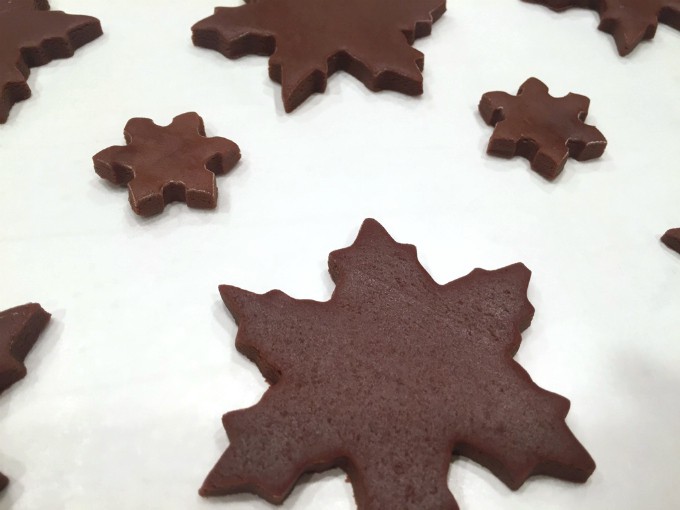 The combination of chocolate and subtle peppermint is irresistible and will keep you coming back for more… and more.
Who can eat just ONE Cookie anyway,
not me!
If you really LOVE peppermint, go ahead and add a teaspoon of peppermint extract to the cookie dough as well.
Me, I like a hint of peppermint.
Just a few lines and dots with the icing and the decorating is done.
CLICK here for the royal icing recipe, add a 1/2 teaspoon peppermint extract to that recipe and add a couple drops of pink food coloring and you're all set for a winter wonderland of fun and delicious cookies.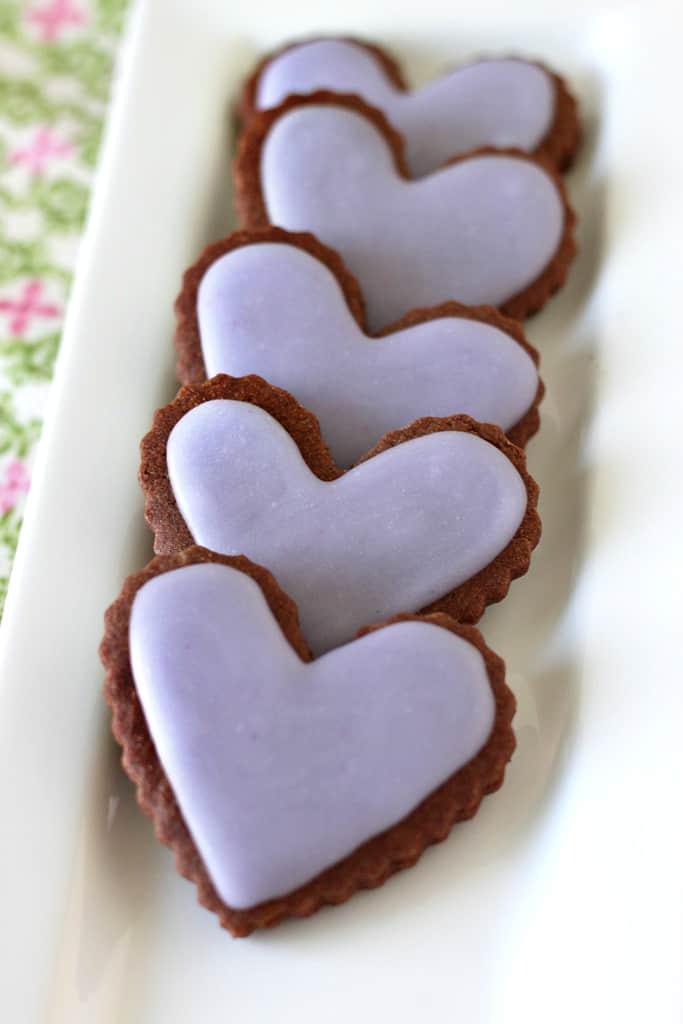 Wrapped in a clear cellophane bag and tied with a festive ribbon, these cookies would make the perfect holiday gift for a teacher, co-worker or friend. I know I'd love to be on the receiving end.
Of course, a whole tray of these cookies would be a show stopper for any holiday party.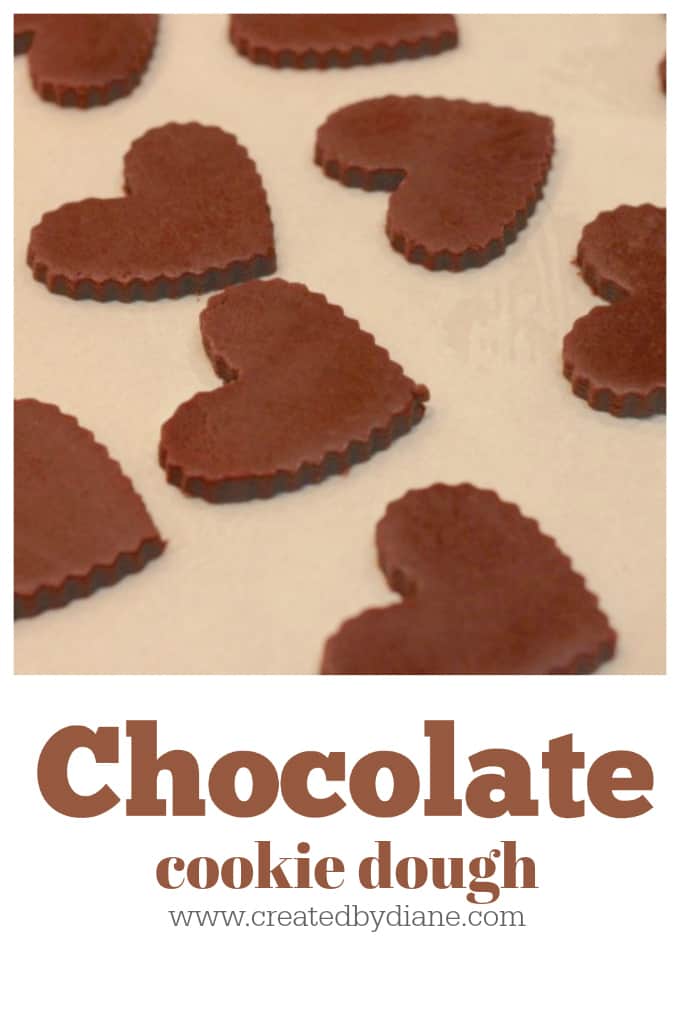 For the Lavender Icing, it's a glaze icing with lavender color and lavender extract. Here you will find posts on glaze icing, more glaze icing, and even more on glaze icing.

Chocolate Cut Out Cookies
Ingredients
1 cup butter
1 cup powdered sugar
1 egg
1 teaspoon vanilla extract
¼ cup melted and cooled 60% cacao Ghiradelli Chips
2 tablespoons unsweetened cocoa (dutch process)
3 cups flour
2 teaspoons baking powder
1 teaspoon salt
Instructions
In a large mixer bowl, beat butter and sugar until fluffy.
Add egg, vanilla extract melted and cooled chocolate, cocoa mix thoroughly.
Add in flour, baking powder, salt, and mix until all combined.
Roll out cookies in between wax paper to ¼ inch thick and cut with a cookie cutter.
Place cookies onto parchment-lined baking sheets and bake at 400 degrees for 7-9 minutes.
Edges will be firm but not browned.
Cool cookies on a baking sheet before moving and icing.