Mashed Potatoes EVERYONE will LOVE!!!
Sour Cream & Onion Mashed Potatoes
Don't miss one delicious recipe and get my FREE e-cookbook click here!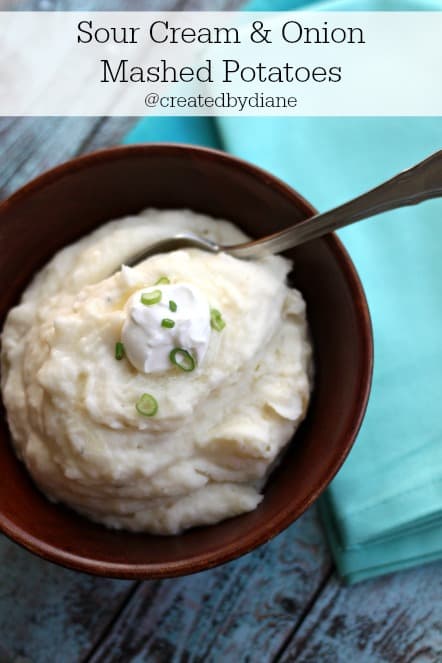 Ever since I was a kid mashed potatoes have been a favorite of mine. I'm not alone, I hear SO MANY people love them as much as me.
I loved eating them with dinner, and I especially loved when there were leftovers. I would heat them up and have them for a snack.
My tastes haven't changed much, a bowl of mashed potatoes for a snack is pretty perfect to me.
I jazzed these up with some sour cream and sautéed onions oh and a bit of garlic too.
The best part is that I can whip a batch of these up so easily in my KitchenAid Mixer. I just love how fast it is and that I don't have to fiddle with a hand mixer and those short beaters, it seems to take four times as long to whip potatoes with those.
There are so many things I use my KitchenAid Mixer for like making shredded chicken for the week in 22 minutes. I use it to make Italian Buttercream Frosting along with lots of yummy baked goods such as cookies, cakes, and scones.
Well, I don't want you to miss out on all the yumminess.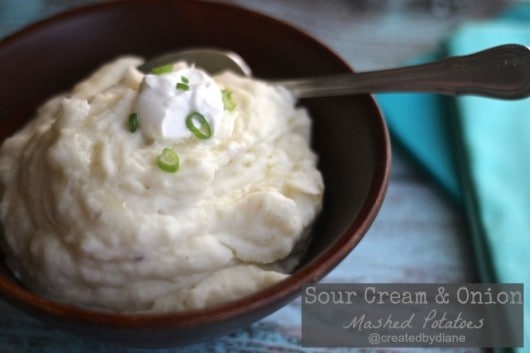 to make these CREAMY mashed potatoes,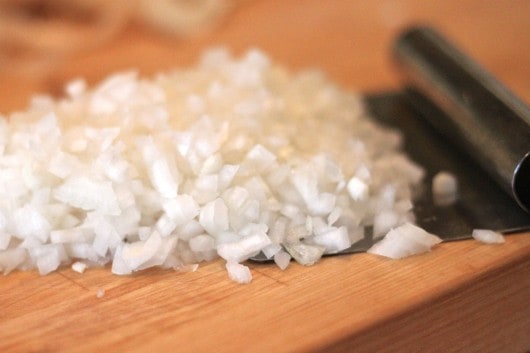 dice up some onions,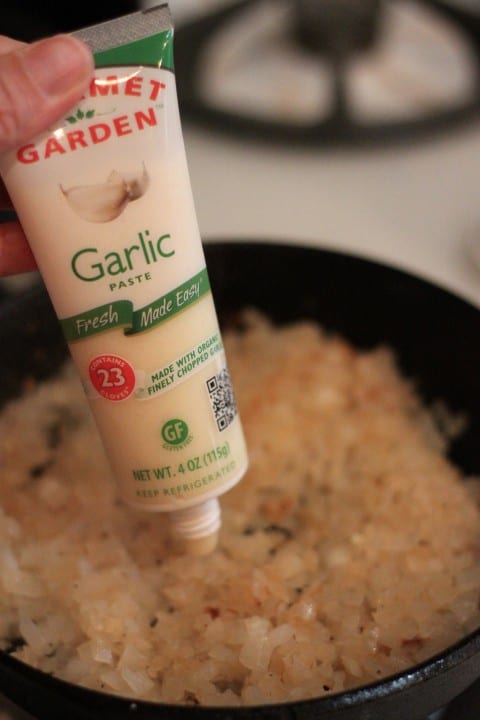 saute the onion and garlic,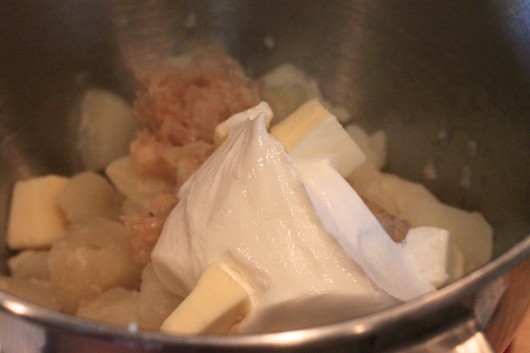 add the potatoes, onions, butter, sour cream and milk to the mixer bowl,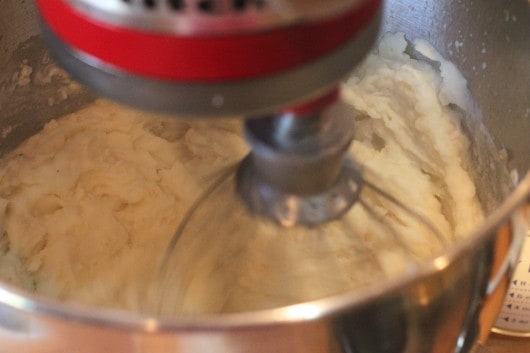 turn on the mixer and whip the potatoes until they are smooth.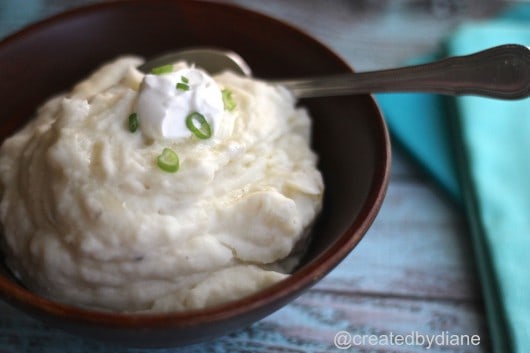 Top these delicious potatoes with some sour cream and scallion and grab a spoon and enjoy!
Sour Cream and Onion Mashed Potatoes
Recipe type:
Side Dish, Potatoes
Ingredients
6 large Idaho Potatoes
1 large chopped white onion
1 tablespoon Gourmet Gardens Garlic (or a tablespoon of garlic chopped fine)
1 cup sour cream
6 tablespoons butter
1/2 cup milk
salt and pepper to taste.
diced scallions for garnish
Instructions
Peel and cut potatoes into 1- 1 1/2 inch pieces.
Boil potatoes until tender.
In small skillet saute onion and garlic.
Drain potatoes when they are cooked.
Add potatoes to Mixer along with sour cream, butter and milk.
Whip on high until potatoes are smooth.
Add salt and pepper to taste and mix in.
Top with additional butter, sour cream and diced scallions before serving.