A delicious flavor combination that will WOW everyone this Christmas… Chocolate and Gingerbread,
together in a great cut out cookie.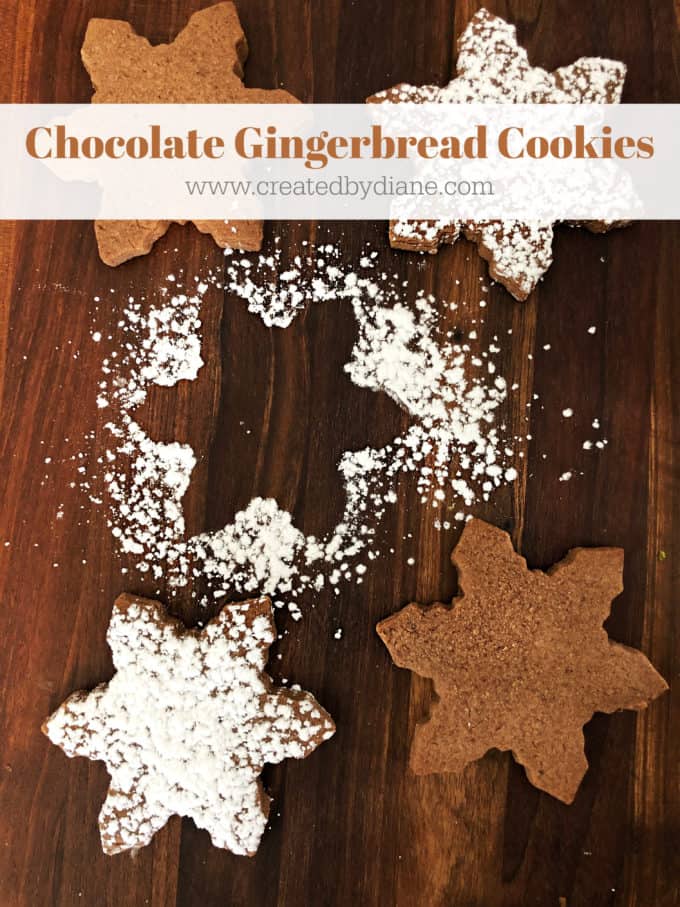 It's no secret that December is COOKIE SEASON,
and these cookies are just perfect to bring to cookie exchanges, parties, enjoying while watching Christmas movies, and to enjoy while cuddled up sipping on some hot cocoa.
Chocolate is always a great flavor now add to that the rich deliciousness of gingerbread…
the sweetness of molasses and the tanginess of ginger along with flavorful spices… this results in a spectacular flavor combo.
I've been making cut out cookies for YEARS, truly hundred and hundreds of cut out cookies, Be sure to check out my tips on cookie baking, icing, and more in the following posts. It'll save you lots of time and error since I made so many mistakes and am sharing what works well with you, with a little practice and some of my favorite tools you'll be able to easily make perfect cookies too.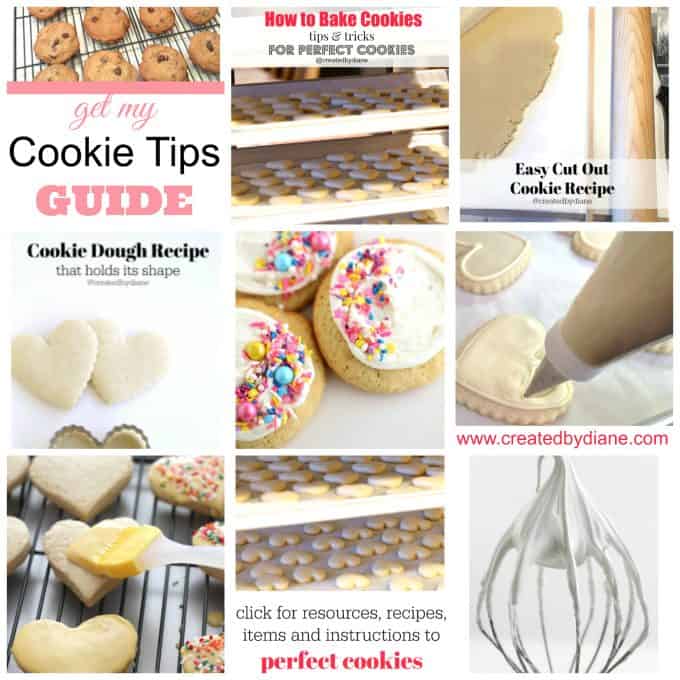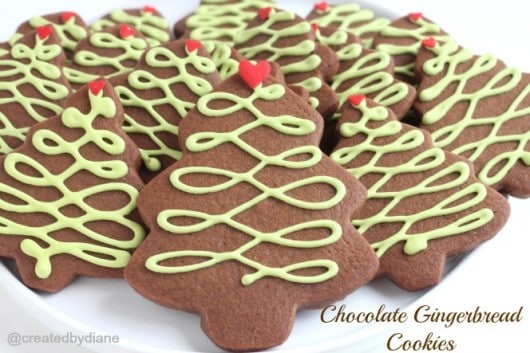 I made about 15 dozen of these Christmas Tree Cookies in the last week.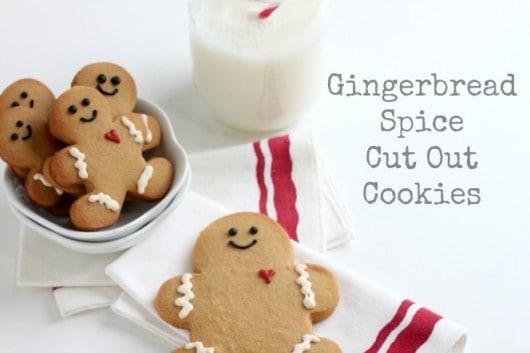 I've made many, many dozens of gingerbread cookies this month and decided to make the chocolate gingerbread into Christmas Trees. I iced them with a green ribbon look and topped them with a tiny heart sprinkle.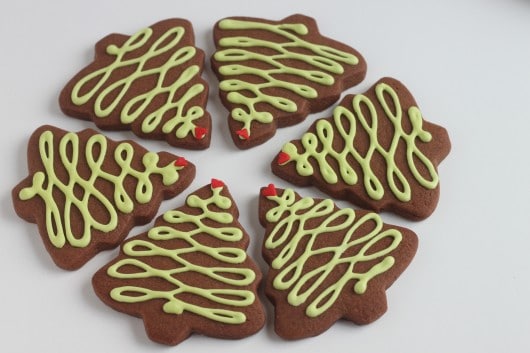 I ended up making a single batch, then a double batch, and am glad to say that I'm finished baking for at least a day! It is Christmas after all and my oven needs a break!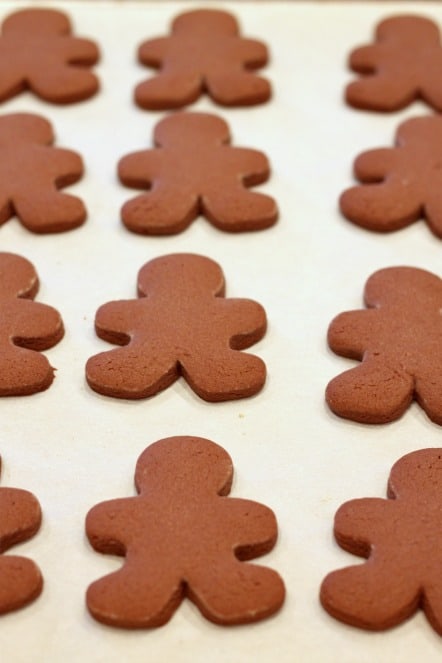 Cut these into any cute shape you'd like, they are delicious on their own or iced!
Chocolate Gingerbread Cookies
Ingredients
1 cup butter
1 cup brown sugar
3 tablespoons molasses
1 teaspoon pumpkin pie spice
1/4 cup melted and cooled 60% Cacao Ghirardelli Chips
2 tablespoons cocoa
1 egg
3 cups flour
1 teaspoon vanilla
2 teaspoons baking powder
1 teaspoon salt
Instructions
Beat butter and sugar
Add the molasses egg, vanilla, melted chocolate, cocoa, pumpkin pie spice and mix well.
Add in the flour, baking powder, salt, and blend until all combined.
Roll cookies on a floured surface and cut with gingerbread boy cookie cutter
Place each tray of cut out cookies in the fridge for 10 minutes or until chilled
Bake at 400 degrees for 7-9 minutes or until edges are firm and lightly golden.
Notes
I iced the cookies with green
royal icing
I used two drops of electric green and avocado green.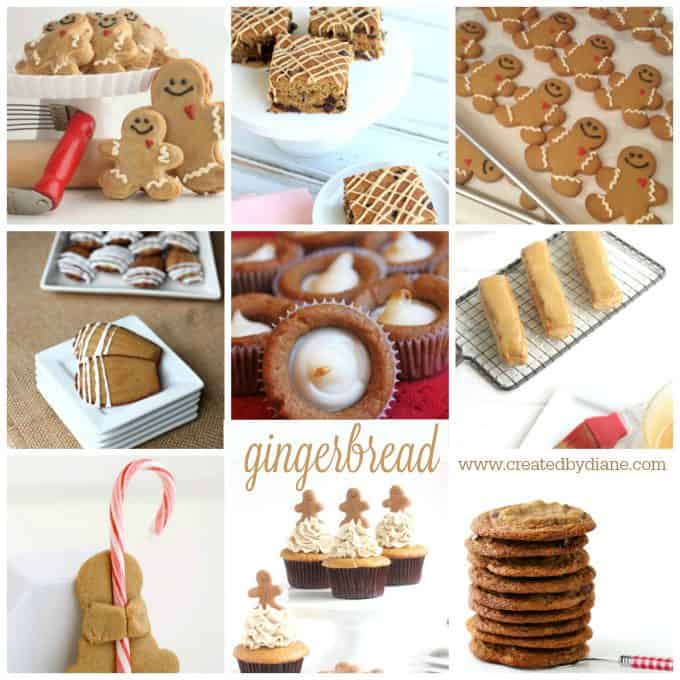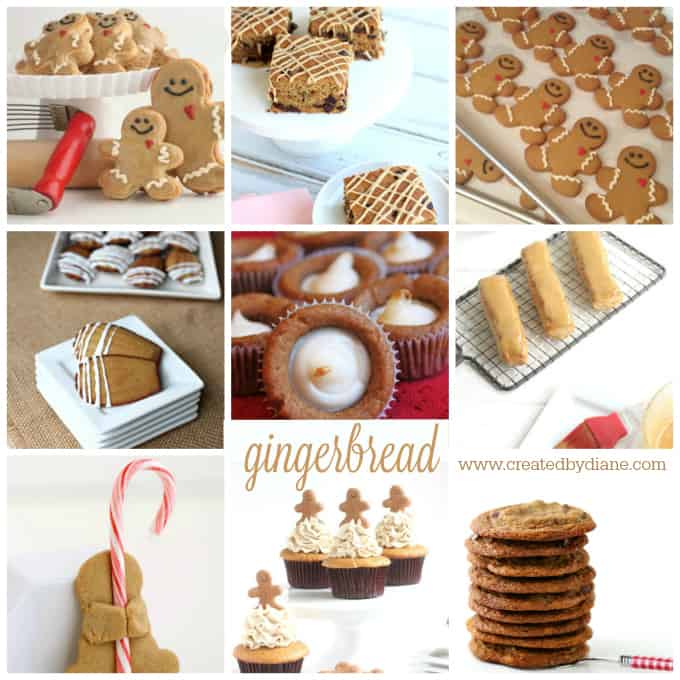 CLICK HERE for lots of Gingerbread Recipes