Nothing screams out the holiday time quite like Gingerbread Cookies, and these cookies are especially delicious without being too strong, some gingerbread cookies are overly spicy.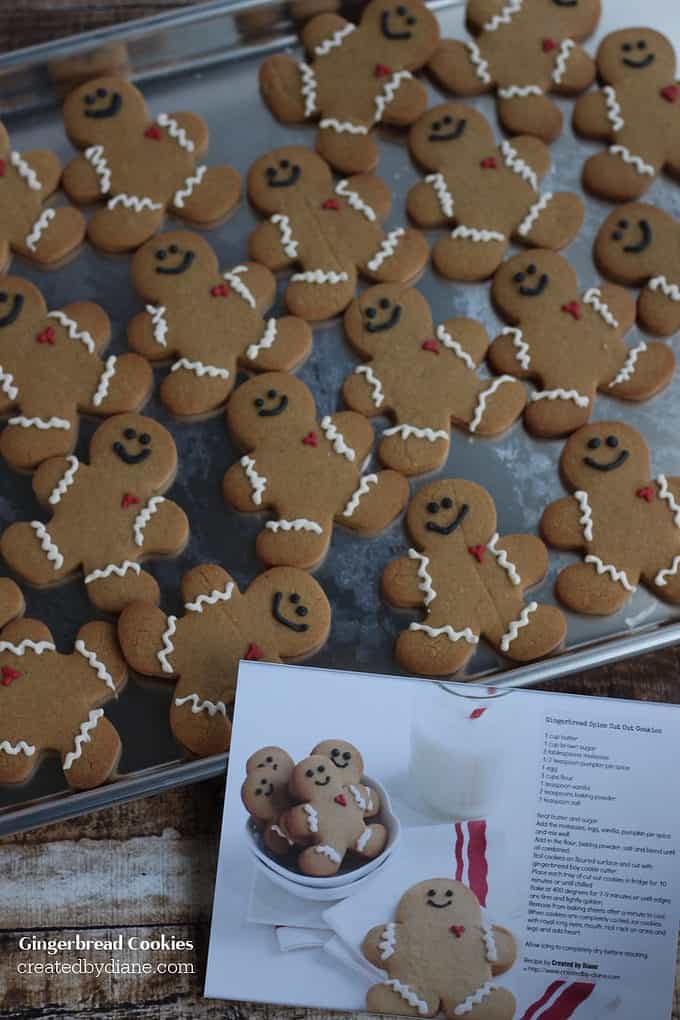 These have a perfect flavor and are SUPER-CUTE!
They are easy to decorate with some royal icing detail without it taking you all day to complete.   
Run, run, as fast as you can…
I just love gingerbread boys, men, women, children, and houses. You name it if it's this cute I'll love it.
I'd run and run to catch up to these yummy guys!
These aren't your typical gingerbread cookies, they are a lightened-up version on the spices. I do like traditional gingerbread cookies, my mom makes them every year, but these are a version I can't stop eating.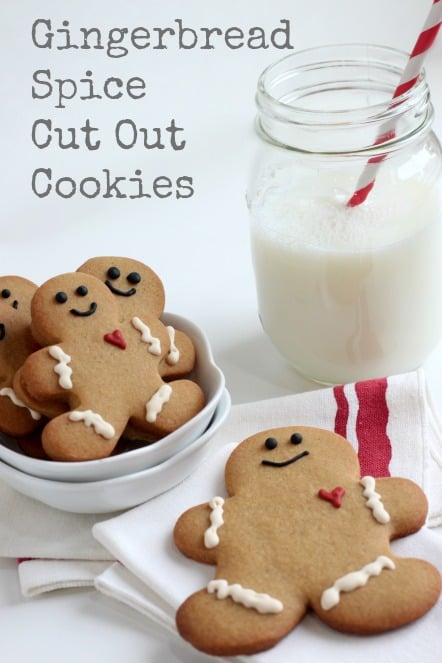 I just love gingerbread items this time of year.
I just posted Gingerbread Scones and another of my favorites is Gingerbread Butter and it goes great with gingerbread french toast too. These Gingerbread Cheesecake Bites are easy to make and very easy to devour!
This is a recipe I've been using for YEARS now, after altering it so it was just to my liking.
These cookies make for the perfect gift for the holidays.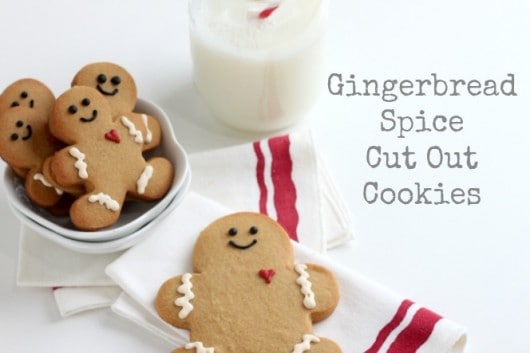 I make DOZENS of these cookies each year, they don't spread, have a delicious flavor and brighten up any cookie tray!
Take a look below, after the recipe to see my GIANT Gingerbread Boy.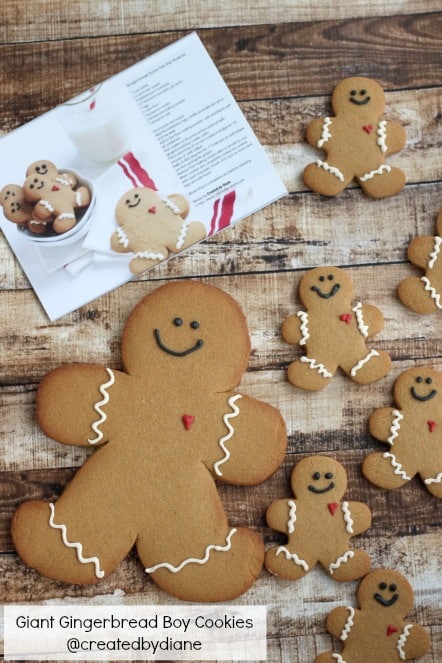 Don't forget to take a look at my post on how to make a
Be sure to check out my post on how to Bake Perfect Cut Out Cookies HERE too, lots of tips, tricks and how to info.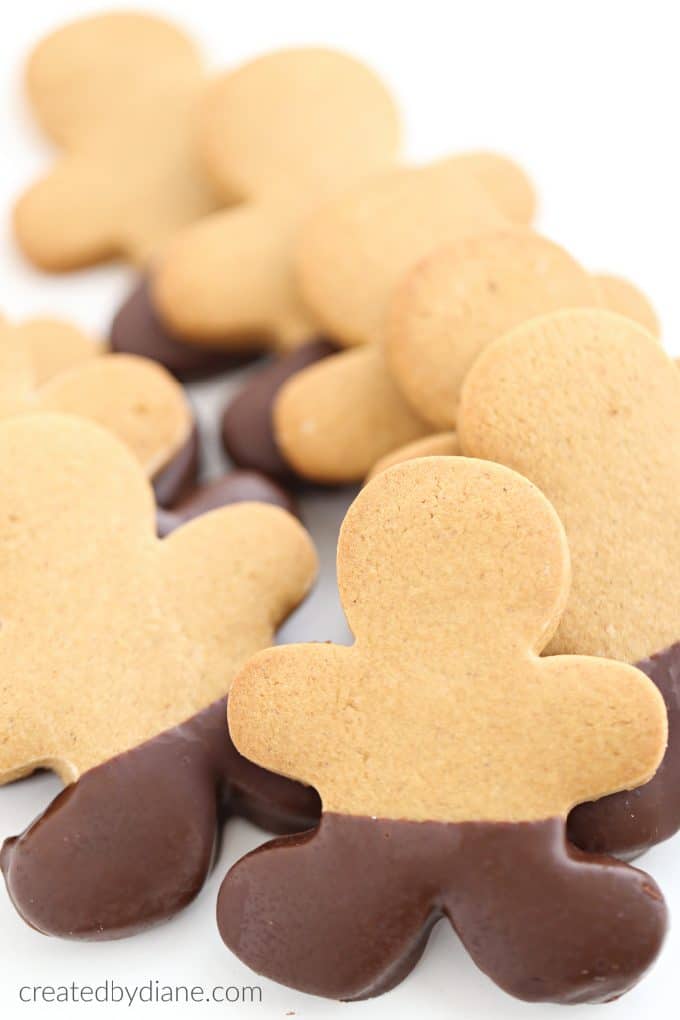 If icing and decorating aren't your thing… melt some delicious dark chocolate and dunk the gingerbread cookies into it, and ta-dah… chocolate pants, or a chocolate head, you choose! I'm partial to liking the pants.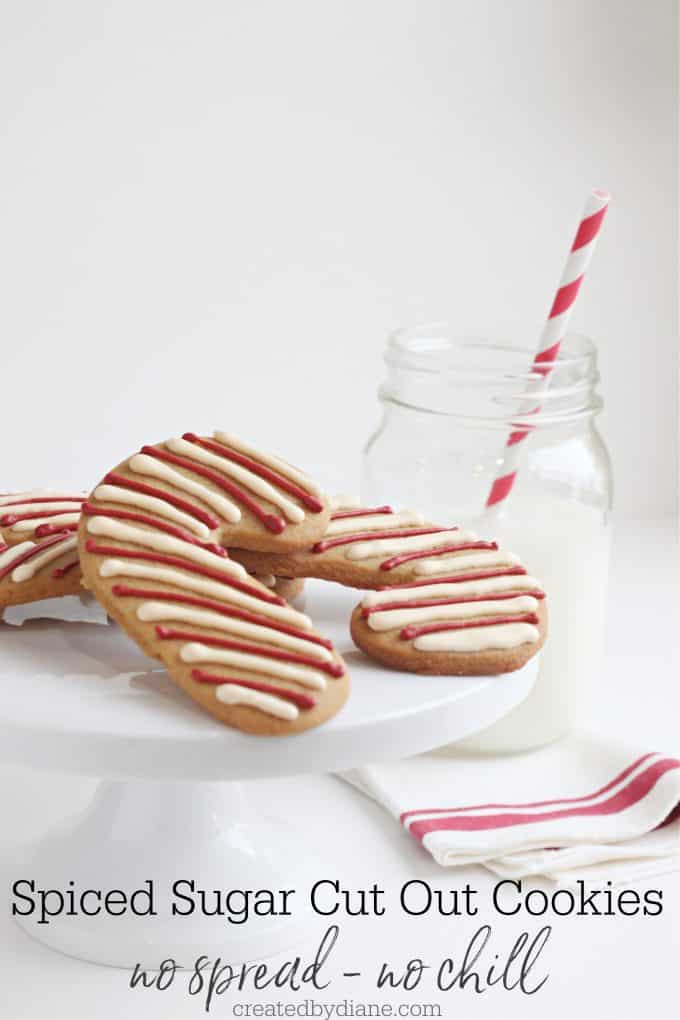 These cookies can be cut out into any shape you'd like, these cookies are easy to make, and they don't spread and don't need to be chilled. Making them a great cookie for the holidays and beyond!

Gingerbread Spice Cut-Out Cookies
Ingredients
1 cup butter
1 cup brown sugar
3 tablespoons molasses
1/2 teaspoon pumpkin pie spice
1 egg
3 cups flour
1 teaspoon vanilla
2 teaspoons baking powder
1 teaspoon salt
Instructions
Beat butter and sugar
Add the molasses egg, vanilla, and pumpkin pie spice, and mix well.
Add the flour, baking powder, and salt and blend until all combined.
Roll cookies on a floured surface and cut with a gingerbread boy cookie cutter
Place each tray of cut-out cookies in the fridge for 10 minutes or until chilled
Bake at 400 degrees for 7-9 minutes or until the edges are firm and lightly golden.
Remove from baking sheets after a minute and once they are completely cooled.
Notes
Ice cookies with
royal icing
eyes mouth, rick rack on arms and legs and a heart.
Allow icing to completely dry before stacking.

I'm participating in the Food Blogger Cookie Swap and sent a dozen cookies to each of these food bloggers,Kate from
The Forgotten Spoon
, Kristi from 
Cook in Love
, and Traci from
Burnt Apple
.   In turn I received a dozen cookies from, Aubrey and Stacy from
Real Housemoms
 Pistachio Cranberry Oatmeal Cookies,from 
Bonniebella
I received Banana Reese's pieces cookies and Melissa from 
Melissa's Cuisine
sent me  Peppermint Chocolate Biscotti, who actually sent cookies to last year for the cookie swap 🙂
I participated last years in the Food Blogger Cookie Swap and made these: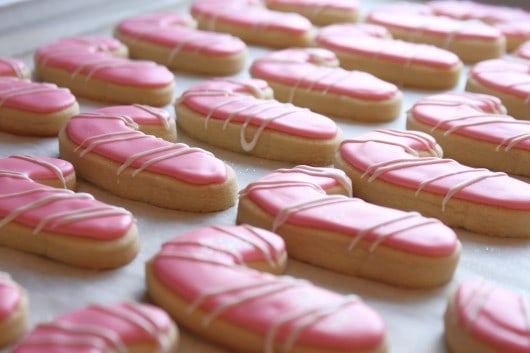 Peppermint Candy Cane Cookies