Reindeer Cookies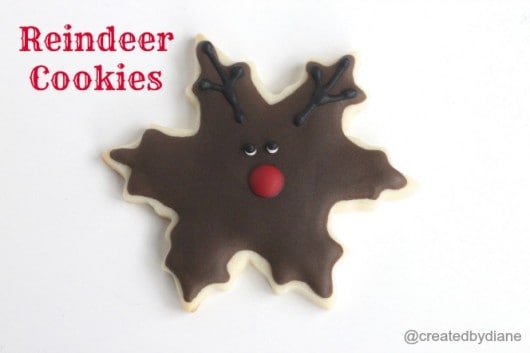 Rudolph Snowflake Cookies
I made these for a party we went to and it's funny not until I looked back at the photos did I notice something…
The eye rolling of Rudolph,
I guess it's not just a teenager thing after all.
Although we get our fare of eye rolling in our house,
I know it's very common…
I'm sure I did it myself.
But years ago,
I don't recall doing it to anyones face.
We were way more discreet with our disgust for things, well everything really at that age. I just recall rolling my eyes as I walked away from the dreaded conversations that I was supposed to be paying attention to.
So in gearing up for the Christmas Day and now that I can't get eye rolling out of my head!
I'm going to be making more of these and carry them in my pocket and give them one each time they beging to roll their eyes.
What do you think?
Good idea?
Or don't bother sharing with them, and just keep them all to myself.
Hmmm….maybe I'm onto something there….
Yep maybe keeping them all to myself .
I know….
I'll share them with others who are going through the same thing.
Problem is I don't know if I have that many hours to bake ALL THOSE COOKIES 🙂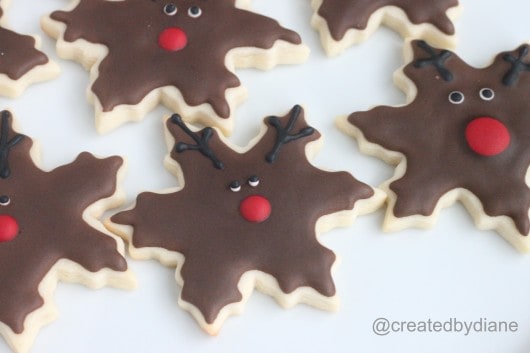 So feel free to bake a batch with me.
Here are the recipes
I used the following recipes to make these cute cookies, take a look you'll see more ideas too!

Here is wishing you a wonderful Christmas (with limited eye rolling)
You may also like: