toffee cut out cookies with toffee icing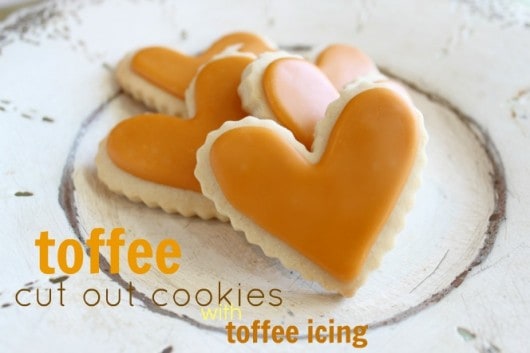 It's funny how sometimes the shortest conversation can be the best part of the day.
I spoke to THE most wonderful woman today on the phone. I really wish the conversation was in person, but 3,000 miles separate us.
It was my husband's grandmother. She is one of the SWEETEST people I've ever met.
She is 89 years old and she is so loving and caring and just hearing her sweet voice on the other end of the phone, made my day.
I so wish we lived close by to sit and share some cookies and tea together.  We all miss her so much! We visited with her last summer and we talk about the day we spent with her often. I wish my grandparents were still with us, but I'm so fortunate to have had her welcome me into their family as lovingly as she did. I feel truly blessed to have her in my life.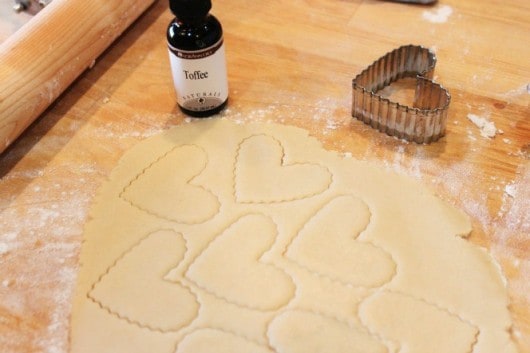 This was the first time I used toffee extract and well……I'm SURE I'll be using it again. It has a yummy aroma and tastes so great.

toffee cut out cookies with toffee icing
Ingredients
1 cup butter
1 ½ cups powdered sugar
1 egg
2 teaspoon toffee extract (LorAnns)
1 teaspoon vanilla extract
2 ¾-3 cups all purpose flour
2 teaspoons baking powder
1 teaspoon salt
toffee icing
Toffee Icing
Mix 2 cups powdered sugar
1 tablespoon corn syrup
2 tablespoons water
1 teaspoon toffee extract
ivory and warm brown Americolor Coloring
Mix until smooth and creamy.
Add a drops or each of the coloring to get a nice warm toffee color.
Pipe onto cooled cookies with piping bag.
Instructions
Toffee Cut Out Cookies:
Cream together butter and sugar.
Add egg and extracts.
Blend in flour, baking powder, and salt, adding this mixture one cupful at a time.
Mix until the dough is well blended and pulls away from sides of bowl.
Roll out dough on floured surface and cut into desired shapes.
Bake at 400° for 7-9 minutes.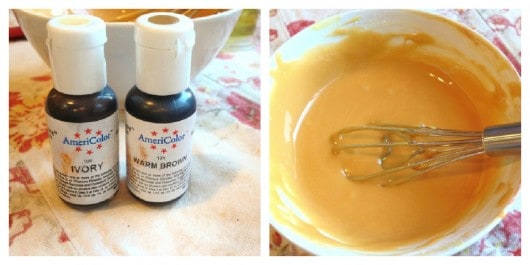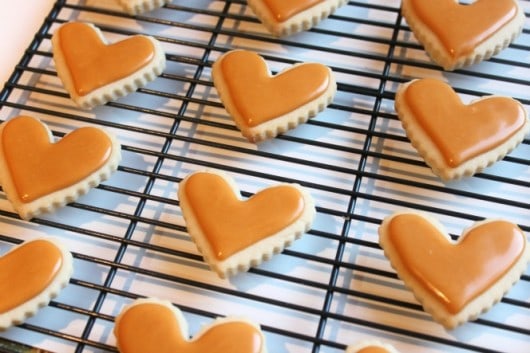 *Icing colors tend to darken as they dry, so keep that in mind when adding in the color.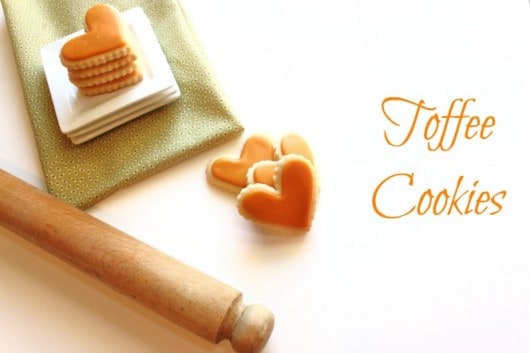 if you do like toffee you may even like…