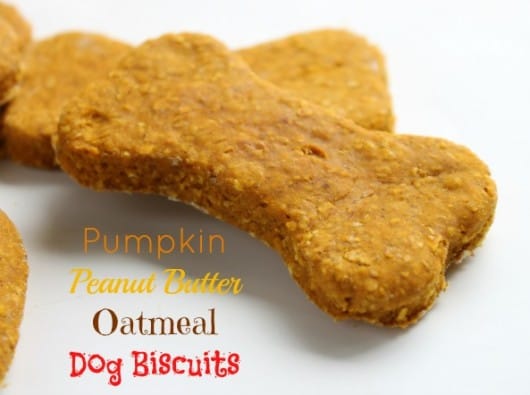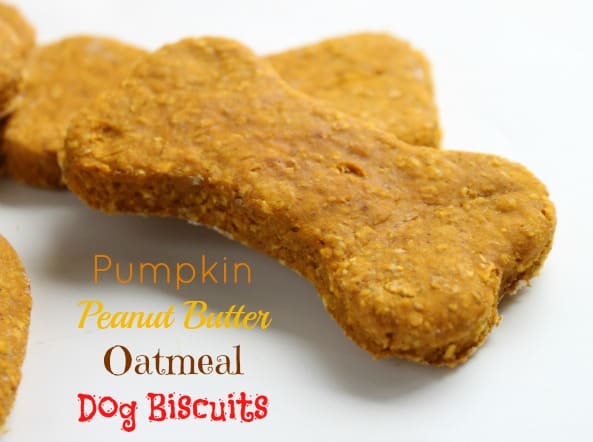 I'm pretty sure the day we brought home Charlie we thought we were rescuing him…..
turns out we now think he rescued us.
He helps up be more active, we are always getting up to let him out, to go for a walk or play fetch.
He rescued us from ever feeling like there is no one home.
He helps us realize how much love we have to give and of course he is there every step of the way reminding us how much he loves us.
Even if it's sometimes means cleaning up a chewed up mess…..he is probably trying to remind us to make sure everything is put in it's place! (with a lid on it if need be)
I have baked dog biscuits before we even had a dog.
Homemade Peanut Butter Dog Bones
This time I wanted to include pumpkin and instead of using flour and cornmeal, I used oatmeal.
Pumpkin Peanut Butter Oatmeal Dog Biscuits
Ingredients
3 cups oats
½ cup peanut butter
1 cup pumpkin puree
1 teaspoon cinnamon
1 teaspoon baking powder
2 eggs
Instructions
Place the oatmeal into a food processor and pulse it until it's not so coarse, but it doesn't need to be a fine as flour.
Add oatmeal, pumpkin, peanut butter cinnamon baking powder and eggs to bowl on mixer and blend on medium until it's all mixed.
Roll out with a little flour and cut with cookie cutters.
Bake at 375 degrees for 15-20 minutes.
Cool on rack until completely cooled.
Place in airtight container to keep them fresh, or in the freezer. I keep them in the freezer, they don't freeze solid as there is little liquid.
Notes
Add additional flour as needed for rolling cookies out so they aren't so sticky. If you flour wax paper and roll the cookie out in between floured wax paper sheets they are easier to transfer to the baking sheets.
 After some treats, Charlie likes to go outside.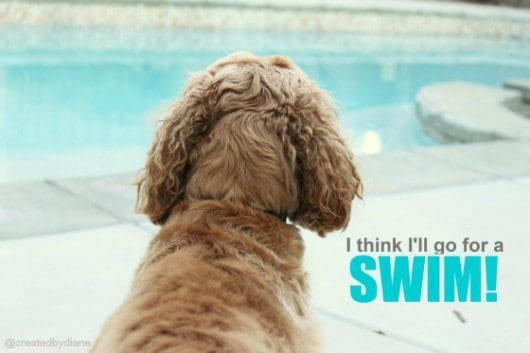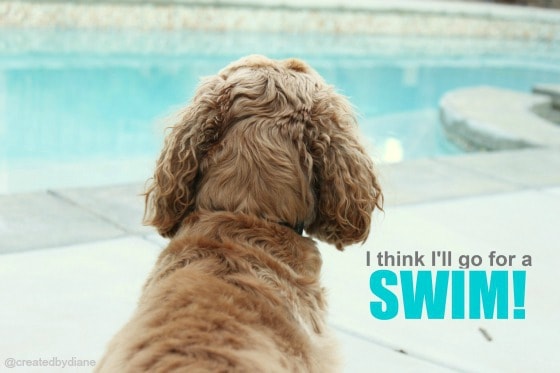 The weather is still pretty warm here about 85 today and I really do think he thinks of going for a swim. He hasn't jumped in on his own yet. But he's fallen off the edge a couple times and we've scooped him out after he swam to the edge.
and when Charlie isn't outside running around he can be found in his new spot…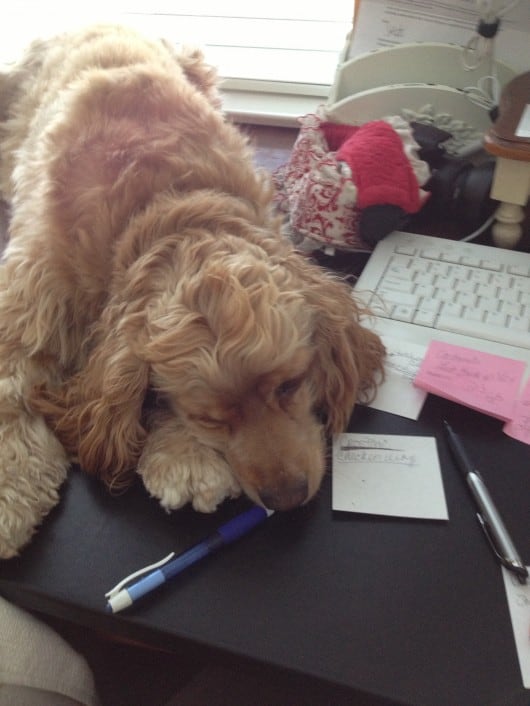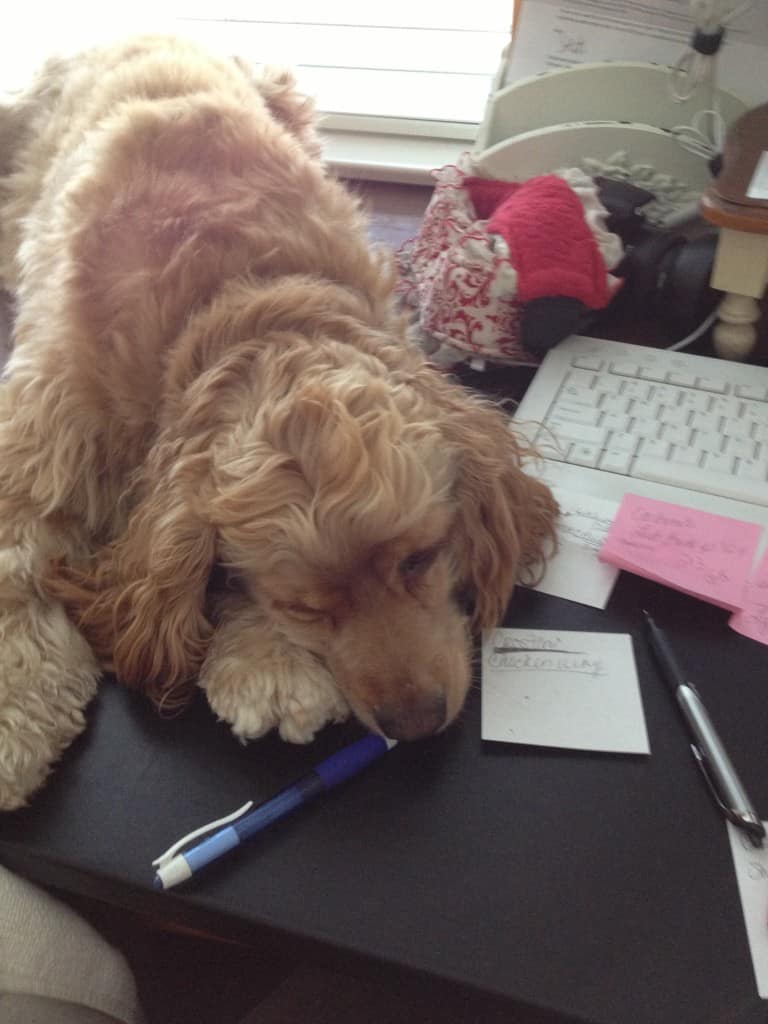 on top of my desk.
He thinks he's the cat!