Cookies… how  would you like to be able to make this tray of cookies quickly and easily?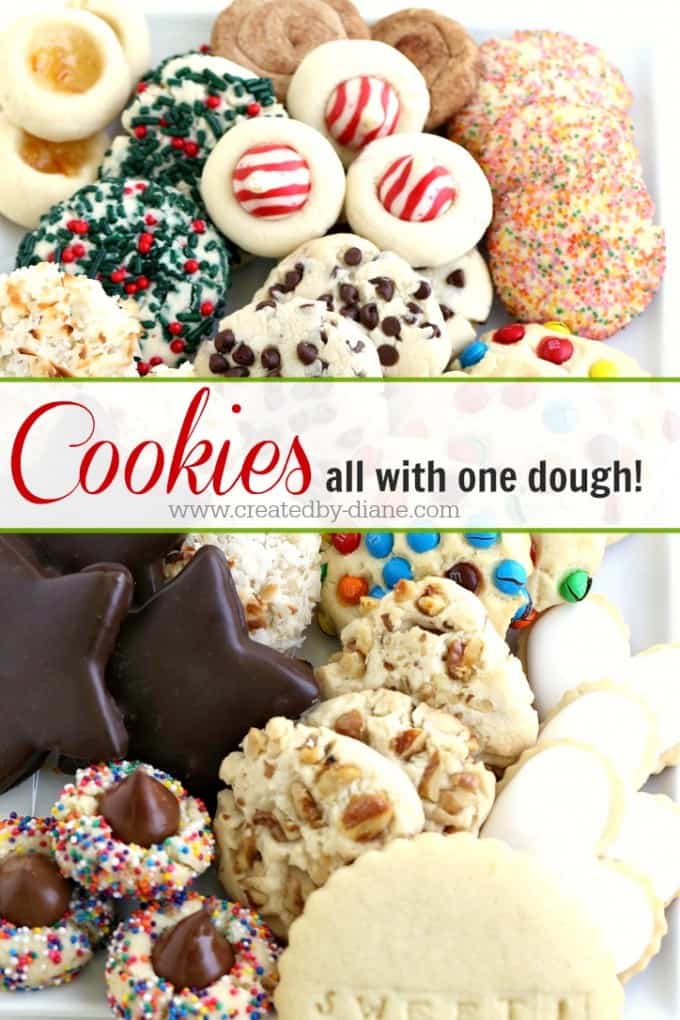 Cookes… all with ONE dough!
Have you ever wanted to bake a batch of cookies and end up with a whole tray of assorted cookies that looked and tasted different from each other without having to bake for DAYS, well now you can!
I show you how you can make a tray of cookies like this without making batches and batches of cookies!
You will receive detailed instruction on this recipe, it's best uses along with all the tips to be able to recreate a beautiful array of cookies yourself… easily!
This book will help you make cookies for each and every occasion.
Cookies are great to make for all sorts of celebrating, birthdays, graduations, showers, game day and parties.
Don't spend all day in the kitchen when all you need is THIS book to make all these cookies in less than 2 hours.
That is a REAL time saver.
You will receive this ebook in a PDF
Take a look at my other ebooks

Lemon Ebook- Lemon Recipes You'll Pucker Up To!
Soup Ebook- Soup Recipes Under 30 Minutes You'll Make All The Time!
Pumpkin Ebook- Pumpkin Recipes You'll Love All Year Long!
Noodle Ebook- Noodles Dressed In Delicious Sauces and Such!
Chocolate Ebook- Chocolate Recipes To Enjoy Each and Every Day!