I have lots of favorites and get asked often what I like, or what I use, or what my favorites are…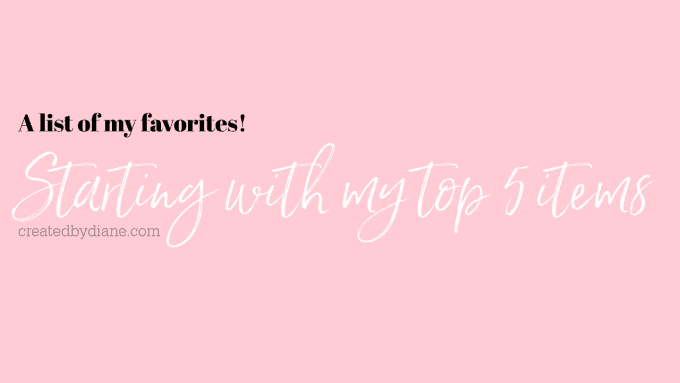 A few months ago I shared on Instagram that I am straighening my teeth with BYTE, I am almost done (16 weeks) flew by, my teeth look better than they did after I got braces off when I was in high school… I wish they told me then to wear retainers, as the years went by my teeth shifted and became crocked and I was so self-conscious. I'll be sharing my before/after with you when I'm all done. I was happy to hear that BYTE works with some insurances, so be sure to ask them, they do all the paperwork too! I reviewed three popular teeth aligner systems and I couldn't be happier to have gone with BYTE, their customer service is great. If you're interested in more info click here it includes my discount.

You can only see the one slight tooth in the front that is pushed out in the photo below, my bottom teeth were really out of place and pushed the top tooth forward.

I also have tried lots of teeth whitening systems, I'll be sharing those details soon!
I fill

up my favorite water bottle to be sure I'm staying hydrated and the best part is the water stays cold all day, I have a couple of them

,

I

have it in a pretty melon color, and THIS one I have in white and carry it everywhere I go.
I've been using Goli AV (red) for energy, appetite suppression for months now with great results and I did notice that I don't lose as much hair as I sued to on a daily basis.
I use Goli (blue) Ashwaganda for better sleep, I wake more refreshed which I didn't think was possible.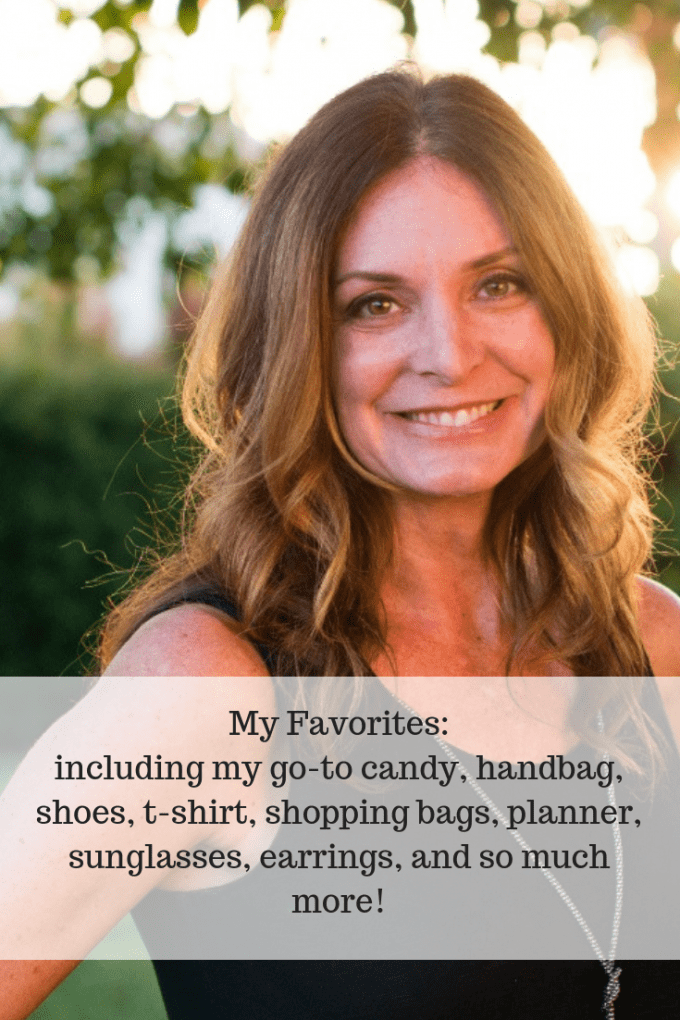 Here is a whole list of what I like, what I use, what I'd buy again, and things that make me happy or I feel are pretty cool!
I'm sure after seeing just a few of my recipes you may realize

I cook most of my meals in this pan. I would totally recommend it, I have three in this size and other sizes as well. It'll change the way you cook, and everything tastes better.
This mixer is a true workhorse in my kitchen, it has been sitting on my kitchen counter for well over 10 years and works wonderfully and looks great too, I use it for everything from cookies to cakes.
I save so much time using this pressure cooker, it helps me get dinner on the table fast, look HERE, and HERE for recipes. I often use it to make chicken, beef, and pork, it cooks meat that you would normally want to cook low and slow, a whole lot quicker and it stays really tender.
And believe me,

this thermometer

saves me more times than I can count. Everything from candy making, cooking proteins to baking has the guesswork taken out of it!
You'll find my favorite

shopping bags

I use them all the time and love them, they are sturdy and hold a lot. When I check out at the grocery store I get asked often where I got these bags, the bag checkers say they are the easiest to fill and load into the grocery cart, and it makes it so easy to carry items into the car and house since they are so sturdy, you can easily stack them and well we use them for everything we want to bring somewhere. I also use them to transport cakes and dinner items I travel with. Check out my post Best tips for driving with food.
My kitchen wouldn't be clean without this vacuum (I'm getting ready to buy another one
to leave upstairs and OMG what took me so long to get

THIS,

I'm a mess in the kitchen but love it clean, both items are well used and loved!

I use microfiber towels to dry dishes, I buy the grey color. I gave up on regular dish towels a few years ago. I do buy some that are fun, cute, or decorative to display on my oven handle I use microfiber to dry all my dishes and clean with. I love this hanger

for drying towels and have a few around the house, just great and hold wet clothes and towels well.

I love THESE dishes for leftovers, they hold just the perfect amount! If I'm meal prepping or wanting disposable containers I use these, I find 24 oz is a great size.
THIS is one of the yummiest vanilla extracts and great especially if you're not "cooking" it, great for frosting, icing, and ice cream making, it doesn't taste like alcohol or bitter, great for smoothies, frosting, and such.

THESE EARRINGS

are perfect for every single day, so lightweight and comfortable and make a great gift!
Speaking of So Cal, makes me think of sunny days and sunglasses which are a MUST have.

Each year I get a new one of THIS really helps me stay organized.
I'm loving THIS shirt, I wear it all the time and have ordered it in many sizes as I lost weight, it run
s true to size, and it not overly fitted… I love the pineapple motto, stand tall, wear a crown and be sweet on the inside. Here is a fun key chain, water bottle, and cute pillow.
If I need a coffee fix I grab a couple of

THESE

candies… they taste amazing! I'm all about cold brew coffee and enjoying a cup at home I use this frother and love this syrup if I want to sweeten it up.
You won't believe how yummy THESE chocolate caramel candies are when you have a chocolate craving!

THIS

is my Favorite handbag

I have it in orange and grey and the convertible strap is AMAZING! I really want it in green!
I have a favorite eyebrow filler. It stays on really well without smudging and really helps for a great look with minimal effort. I use chocolate, they have a lot of colors to choose from.

This is my favorite eyebrow brush

.

THIS is my favorite round brush that gets my frizzy hair smooth.
I've had THIS brush for over 30 years, and it still looks like new. I use it every day it is pricy, I remember hunting it down in a NY pharmacy years ago for a lot less, but it was super expensive at that time as well, it brushes out hair beautifully.
I did hair for 30 years, so it goes without saying I have seen lots of hair items and products and love to find something that works well and can stand the test of time… I color my hair light brown, but recently have found in traveling for extended periods I need to color when we're on the go, and have used these two great touch-up products. Both worked great. It took under 5 minutes to apply around my hairline, down my part, and cover all the areas I'm grey as well as do my eyebrows, then process for 10 minutes. It washes out easily with very minimal mess, great for travel, camping especially if we're on the go and have something special to do at moments notice. This is the first one I used, this is the second which is a little easier to mix as it's effortless.
I'm loving

THESE

wooden bowls

we use them for snacks, salad and so much more.

THIS is the kind of White Air Fryer I have, I had a black one, but didn't like it sitting on the counter of my white kitchen, and HERE is where you'll find more about what I use it for. I gave the black air fryer to someone who could make good use of it.

THIS

is a great shirt right, I have two of them and it looks good with jeans which I love. Both of mine are dark grey. I have it in a sleeveless version for summer too.

This

is the computer I use and I just LOVE

this

extension cord for my headphones, I love split screening and multi-tasking and now I don't feel like I'm so closely tethered like I'll pull my ears off if I move a foot. I use air buds too, but the cord is actually more convenient.

THIS

is the duvet cover I have and LOVE it, it's a King size so soft, and cleans up like brand new!

HERE

is the full/Queen size

This

is the camera I use to take all the photos on my blog and

THIS

is my favorite lens, I use it exclusively for all my food photos.

THESE

are the shoes I wear the most all the time, especially in the kitchen since I'm standing so much I have pink and white. I also have these great fleece-lined pair too in white and grey.
Don't forget to check out my Foodie Favorites Post for more kitchen items.
I have no idea how I ever cooked without THIS (I have it in orange), I use it every single day and have bought it as a gift for many, they love it too. I started off with this one (in green) and really liked it but the new one is SO much faster!
THESE are my absolute favorite leggings I have bought many pairs, they are soft and comfy and have pockets! Great for working out as well as lounging… and these soft

sneakers

, they replaced my old favorites that are no longer available and I'm so happy I found them.
I have a dog… CHARLIE, oh he is the sweetest you can see more about him on Instagram. I compiled a list of 10 items I love for him too, so check it out here.
I

UPDATE THIS LIST ALL YEAR

, so be sure to check back to see what is newly added if by chance a link doesn't work, simply let me know so I can send you the correct link and update the list. It's not uncommon for links to change.
I use and recommend items to friends and family all the time, I often send Amazon links as I do earn a small commission.
As always, all opinions are my own. I share with my readers' lots of information. I share items I use, want, and love and hope it helps you decide on items. I always love a personal recommendation from someone I feel I can trust. I tell you this as I have nothing to hide.