I have lots of favorites, and get asked often what I like, or what I use, or what my favorites are…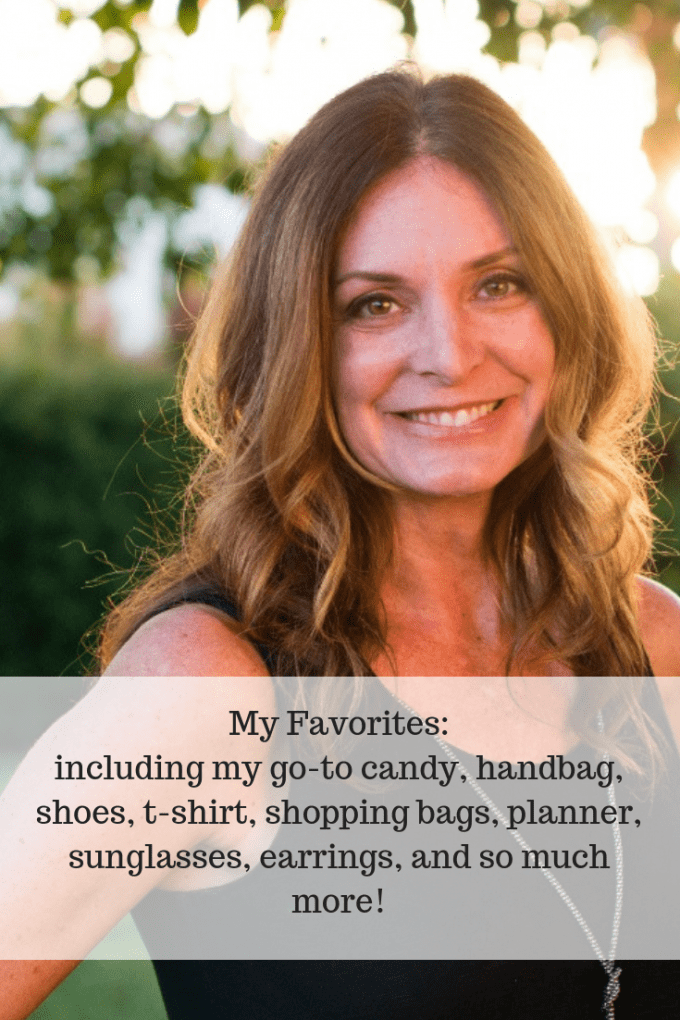 Here is a whole list of what I like, what I use, what I'd buy again and things that make me happy or I feel are pretty cool!
You'll find my favorite shopping bags HERE I use them all the time and love them, they are sturdy and hold a lot.
I don't dry everything and use THIS all the time, great for microfiber towels, delicates and more.
I love THESE for leftovers!
THIS is one of the yummiest vanilla extracts and great especially if you're not "cooking" it too, it doesn't taste like alcohol or bitter, great for smoothies, frosting and such.
THESE are perfect for everyday!
THESE are so comfy I wear them all the time and have for years, can't count who many I've purchased.
THESE are my go-to sandal, comfy and great all year in So Cal.
Speaking of So Cal, makes me think of sunny days and THESE are a must.
I don't wear heels often but THESE look great and are so comfy!
Each year I get a new one of THESE
I'm loving THIS shirt, I wear it all the time and have ordered it in many sizes as I lost weight, it runs true to size and it not overly fitted.
Speaking of losing weight, I needed some new belts and THIS one is really nice at a great price.
If I need a coffee fix I grab a couple of THESE they taste amazing! THESE are for the cappuccino lover.
You won't believe how yummy THESE are when you have a chocolate craving!
THIS is my Favorite handbag I have it in orange and grey and the convertible strap is AMAZING!
I have a favorite eyebrow filler you can see it HERE. I use chocolate, they have a lot of colors to choose from. This is my favorite eyebrow brush.
THIS is my favorite round brush that gets my frizzy hair smooth.
I've had THIS brush for 30 years, and it still looks like new. I use it every day it pricy, I remember hunting it down in a NY pharmacy years ago for a lot less, but it was super expensive at that time as well, it brushes out hair beautifully.
Believe it or not, I have a favorite vacuum, it's so adaptive to any type of flooring or item I want to clean, I have THIS Vacuum and am super happy with it.
THIS is the computer I use.
THIS is the camera I use and THIS is my favorite lens, I use it exclusively for all my food photos.
THESE are the shoes I wear the most especially in the kitchen since I'm standing so much I have pink and white and I wear THESE the most in the summertime, in black or white.
THIS is the skillet I LOVE and use it every day, so much so I have 3 of them and others in different sizes too. For more about my KITCHEN, Must Haves look at my Foodie Favorites Post.