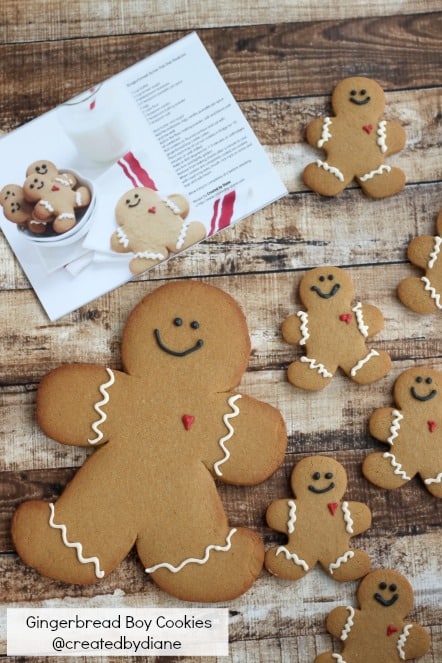 I love to bake cookie and deliver them around Christmas time.
This year I had some cards made up with the recipe of one of my favorite cookies.
It's my Gingerbread Spice Cut Out Cookie Recipe.
This has become my go to recipe for giving cookies for many reasons.
It tastes DELICIOUS but it's not overly gingerbread spicy, that means the kids will love them too.
The cookies stay fresh for WEEKS, that is a good thing when baking for the Holidays.
They don't take an enormous amount of time to decorate, which means you can make and ice a double batch easily. …and they're cute.
I wanted to bake some Giant Gingerbread Cookies, so I looked for a template, printed it and cut it out, them placed it on the cookie dough that I rolled a little thicker than I do for smaller cookies.
I rolled this dough to 3/8″ thick, for smaller cookies I roll those at 1/4″.
I place wooden dowels on the sides of wax paper that I roll the dough between.
If the dough is sticky, I lightly flour the wax paper.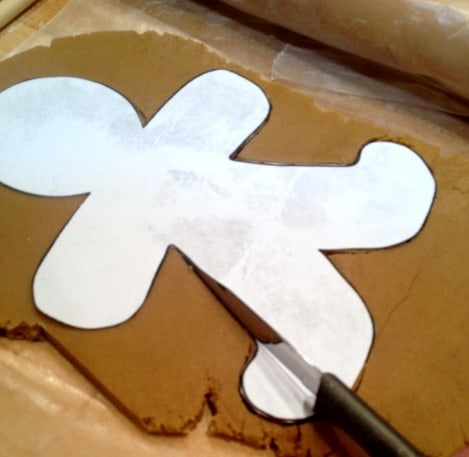 I took a sharp small pairing knife and cut around the template.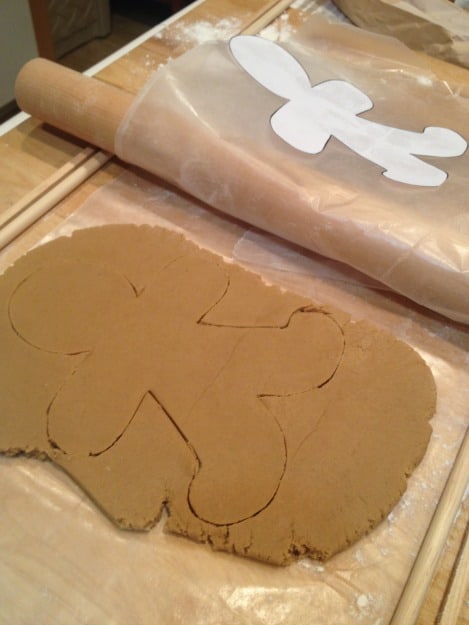 I checked to be sure I cut all the edges well.
Placing this size cookie onto the baking sheet was a little of a concern, I tried it a few different ways, but found…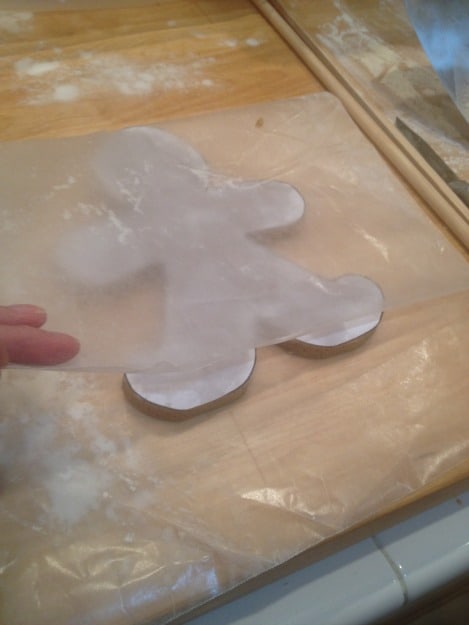 that just rolling the wax paper over onto the top and sliding the wax paper off the counter and flipping the cookie upside down onto my hand worked well.
Then I flipped it onto the parchment lined baking sheet and peeled the paper template off the dough.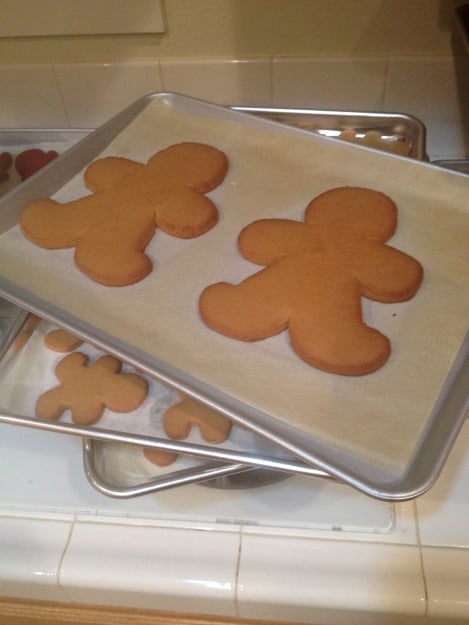 I baked the cookies to a light golden brown around the edges.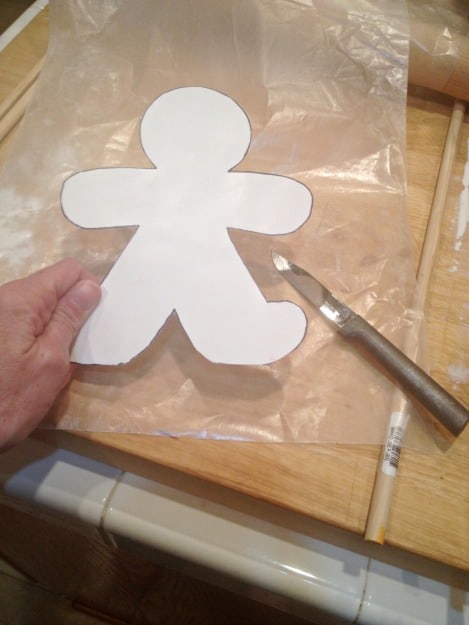 I got thinking the paper template worked on a few cookies, but the butter from the cookies soaked the paper and made it messy, so I decided to trace the template onto a disposable cutting board, the firm plastic type. I used a sharpie to trace it and once I cut it out knew I chose the right thing. This template will last for MANY baking sessions. Since the cookies are big, it's easy to cut around the template and only takes a minute.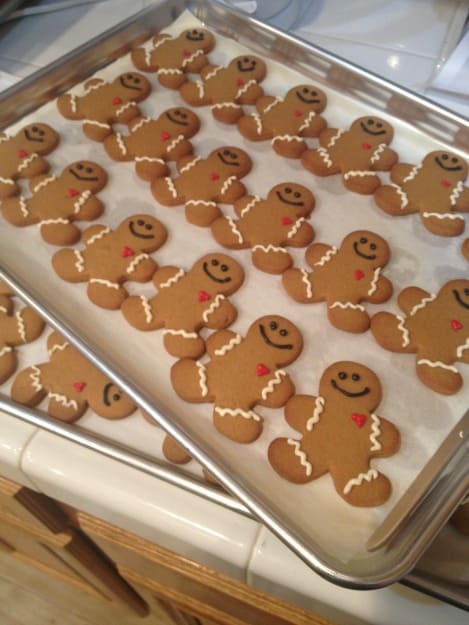 I iced the Giant cookies just like I do the smaller gingerbread cookies.
I use royal icing tinted cream for the ric-rac trim, red for the heart and black for the faces.
.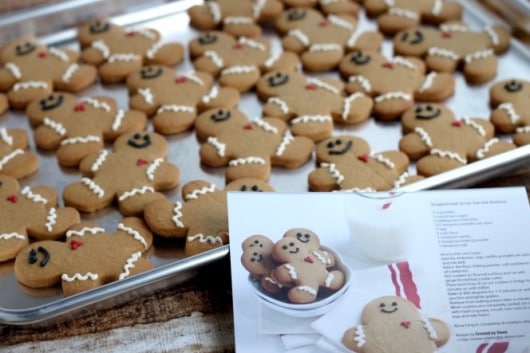 I got really nice responses to the cards and they said it was going right into their recipe box, which is the perfect place for them.
I had the cards made by Winflash 5×7 flat cardstock.
PRINTABLE Template for Giant Gingerbread Boy Cookie, the size of the cookie template is 6 1/4″ x 8″.

I found the template at Sweetopia and oh what cute gingerbread cookies she made.