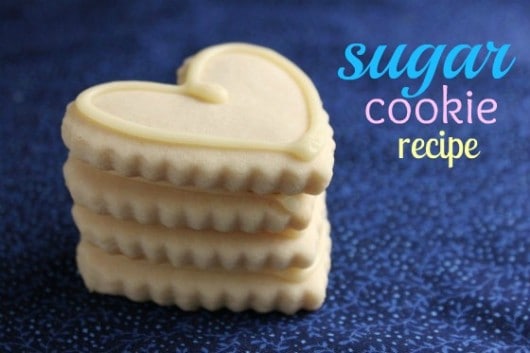 This is a wonderful sugar cookie recipe, I've been using for quite a while now.
The cookies are light and tasty with out being heavy or tough.
They are not overly sugary, and taste great alone or with a thin or thick glaze icing on top.

Sugar Cookie Recipe
Ingredients
1 cup salted butter
1 ½ cups powdered sugar
1 egg
2 teaspoon vanilla extract or vanilla bean paste
2¾-3 cups all purpose flour
2 teaspoons baking powder
1 teaspoon salt
Instructions
Preheat oven to 400°
Cream together butter and powdered sugar.
Mix in egg and vanilla.
Blend in flour, baking powder and salt.
Mix until the dough forms a ball.
Roll out on floured surface and cut with cookie cutter,
Bake at 400° for 7-9 minutes, until bottom of cookies are golden but tops are not browned yet.
Cool completely before icing.
adapted from Sweet Sugar Belle's Lemon Poppy Cookie Recipe