Frostings can elevate a plain vanilla cupcake into a fancy new dessert that will impress any guest and delight your taste buds! This post if full of delicious frosting recipes to make for so many sweet treats with lots of color and flavor options.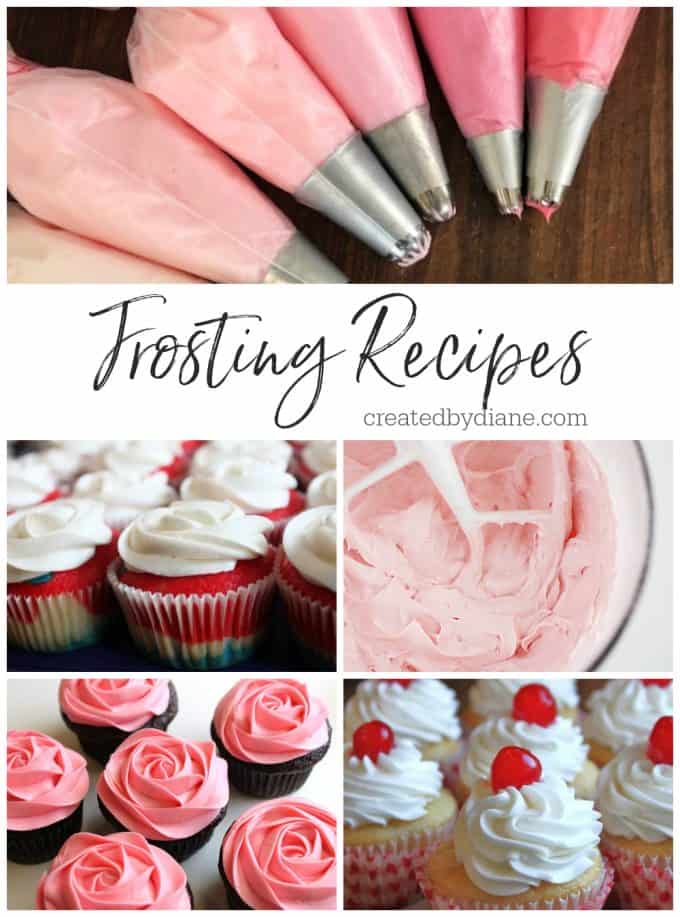 Frostings can elevate desserts in a whole new way!
From cakes, cookies, cupcakes, and a whole lot more if the ACTUAL icing on the cake!
It's the sweet touch that not only tastes great it makes desserts look amazing too.

The possibilities are endless as far as decorating goes, from slathered on with a spatula to wired on top like a pretty rose.
With just a few tries to get it right, you'll impress any guest and delight their taste buds too!
If you're looking for a sweet topping there are lots of delicious options in this post.

Let's start with the three amazing Neapolitan flavors of
Frosting is great...
on all kinds of sweet treats, especially cakes, cupcakes, and cookies and so much more.
I love cupcakes and here are some of my favorites: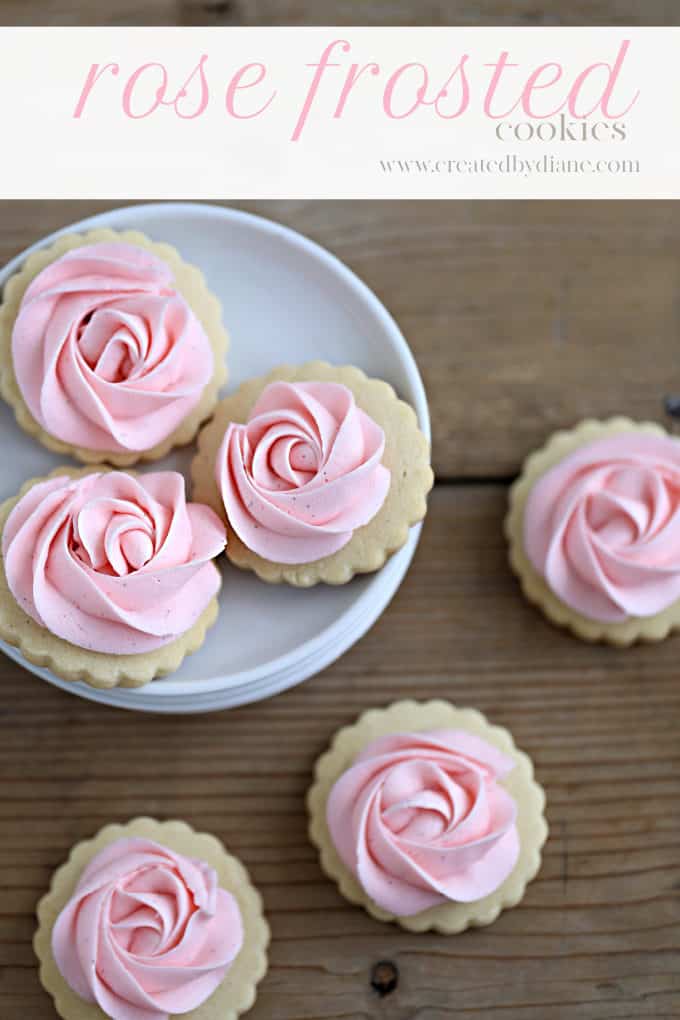 Onto the almighty cookie – coffee and milks best companion: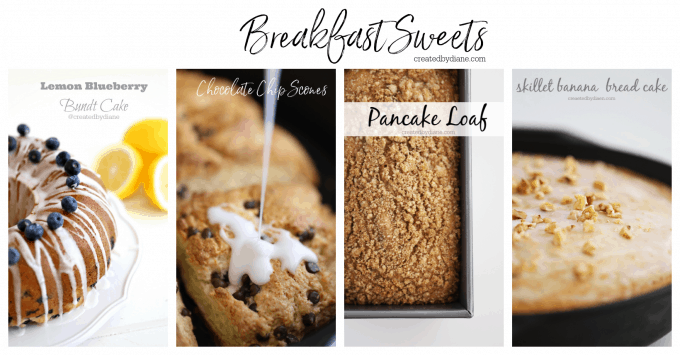 And who says frosting isn't for breakfast? I have a few of my go-to's below: lots have a light glaze icing that is simple and delicious and brings sweet items to the top!
There are so many frostings to choose from! I have them organized and separated by type with a handful of my favorite recipes they pair well with. I have also taken care to describe the attributes of each frosting so you know what to expect from the final product, guaranteeing you choose whichever one is right for the baked goods you're making.

Buttercream:
This is also known as American Buttercream. It's sugary and has a 'crust' to it with an extra firm texture that's just perfect for piping and decorating. It also allows you to stack cookies when they "cure".
One of my favorite ways to use this icing is by making roses out of it, it looks elegant and super fancy, but I have instructions that will make easy work of it for any beginner. Click Here for those directions!
And it's perfect with my Soft and Easy Sugar Cookies, and as an alternative to traditional glazes. It's simple and really pretty when finished.
And there are many more ways to enjoy it like these below:
And when you want cake, but in cookie form, this Chocolate Chip Cookie Cake with buttercream frosting is my favorite, and it's a real party pleaser, perfect for the chocolate chip cookie lover in all of us. Speaking of chocolate chip cookies, these are great, and if you want some no-bake chocolate chip cookie DOUGH get the recipe here.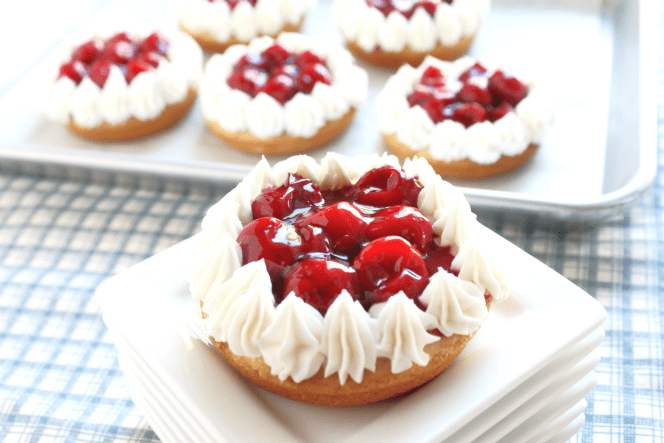 I also created a tutorial on How To Pipe Cookies to look like mini pies… mini fruit pies to be exact, OMG they are so cute and fun to make – and it can be applied to helping you edge that cookie cake!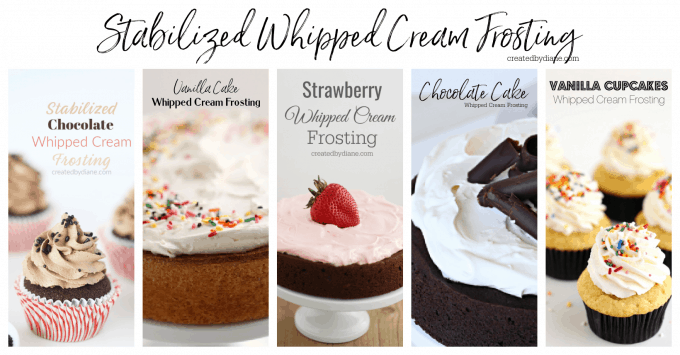 Chocolate Whipped Cream Frosting OMG so delicious it tastes like chocolate mousse, and if you're looking for a Stabilized Whipped Cream Frosting that will not only hold up to any Strawberry Shortcake and be sure to see the Strawberry Whipped Cream Frosting, whipped cream frostings will it'll become your new favorite for a delicious Pumpkin Sheet Cake too.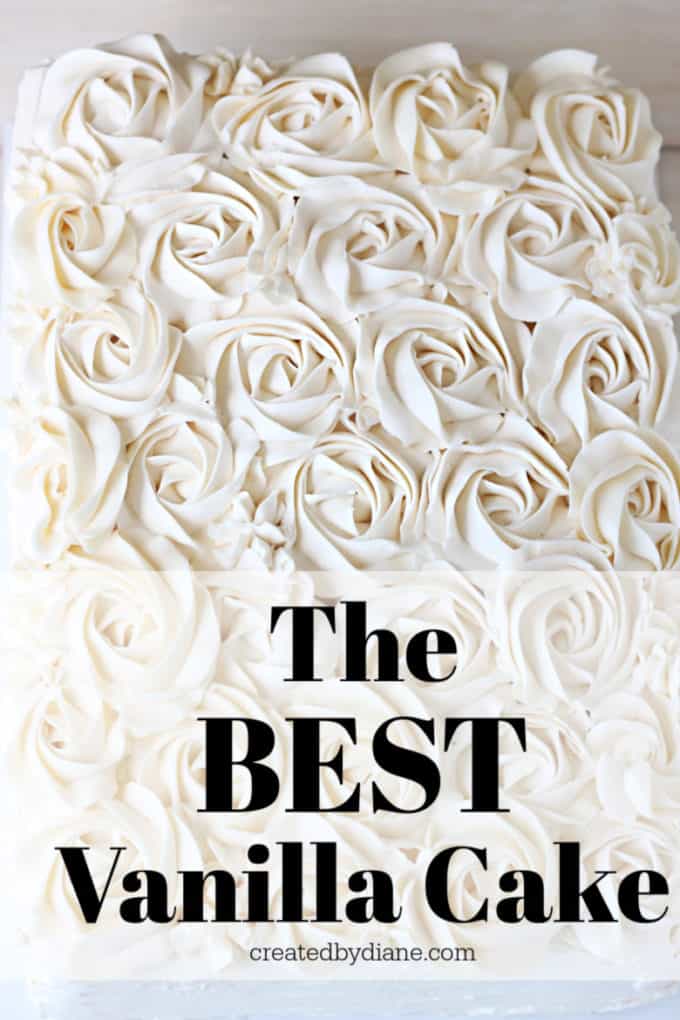 When you want a frosting that's creamier and less sweet, then Italian Buttercream is the way to go. This frosting stays soft and has a buttery texture. It wonderful with many different treats, a couple of my favorites are:
But when you want a bit of tang, there's no better frosting than Cream Cheese Frosting.
Cream Cheese Frosting one of the smoothest and creamiest frosting recipes that goes great with Red Velvet and Carrot Cake and is great with just about any flavor cake you love even these Cinnamon Frosted Cream Cheese Cupcakes. Be sure to look at this Strawberry Cream Cheese Frosting as well.
Cream Cheese frosting gets me in the holiday mood as I often pair it with the spices of cinnamon, ginger, and clove. But it goes beyond that and can be used with many varieties of flavors – it's soft and creamy with light sweetness and as I mentioned, tang.
One of my favorite recipes that uses it as a filling more than a frosting is my Gingerbread Cheesecake Bites.
Or you can enjoy it in a traditional fashion with Carrot Bundt Cake, OH and ….Chocolate Cream Cheese Frosting, OMG so delicious!
Strawberry Cream Cheese Frosting, quite possibly the best thing to make with strawberries... maybe this strawberry curd is an equal tie for best.
You can also add a twist to this frosting by adding lemon!

Fruit flavors are always a winner, let's start with one of the best citrus flavors for frosting: Lemon!
Lemon frostings:
Just as soft, and just as simple, bursting with the fresh flavor of lemon, Lemon Cream Cheese Frosting is another amazing option when making cookies and cakes.
A few of my absolute favorites are:
And this lemon cream cheese frosting can be added to the Lemon Shortbread Cookie Cups for an extra pinch of sweetness.
But what happens when you need cream cheese frosting but are out of its star ingredient? You make my Cream Cheese Alternative of course!
Cream cheese alternative full post coming soon, more info on this can be found here.
This delightful option came to me when I needed a substitute, and I've dressed it up in my own way, and now I use it quite often! And it tastes just like the real thing!
I also have specialty frostings that stand alone such as: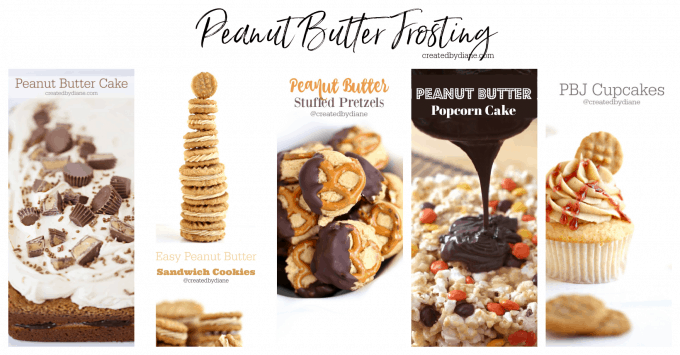 And peanut butter lovers I haven't forgotten about you!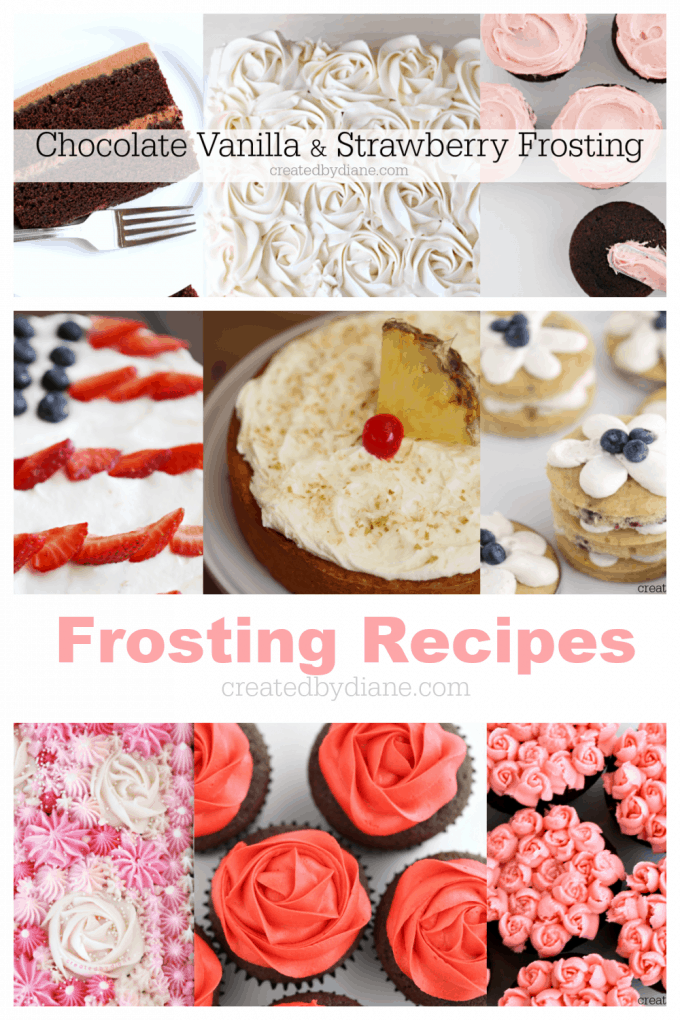 Creative Ideas to Chew On:
One thing I love about baking is there are so many options to work with – and when it comes to frosting – you can be a bit creative with delightful results!
You can fill cookies with frosting like my Shortbread cookies
OR for a super cute treat, these Ice Cream Scoop Cookies are sure to be a hit as the frosting goes in the cookie cone! And I have a chocolate version as well for all my diehard chocolate fans out there —–> Chocolate Ice Cream Cookies. Just wait until you see how fun these are, now since the top of the "ice cream cone" is actually a cookie, the filling inside the cone is FROSTING, so pick your favorite flavor and make some fun treats!
And no hot fudge sundae lover can refuse all this cuteness! My Hot Fudge Sundae Cookies will transport you back to being a kid – it's so good!
And there are Cupcake tips and tricks I have picked up along the way that I am going to share with you!
For example, I give advice on small things that can save you big time, and which food coloring is the best for coloring frosting – it'll just take a drop or two of these concentrated colors to turn your cake into a Christmas or Halloween theme.
No matter what frosting you choose today, you will be more than satisfied, get creative and find the flavors and combos that work for you and then report back! I'd love to know what you think!