Sweet and salty snacking… who wouldn't love a treat like that?

These peanut butter stuffed pretzels will have you wishing it was snack time!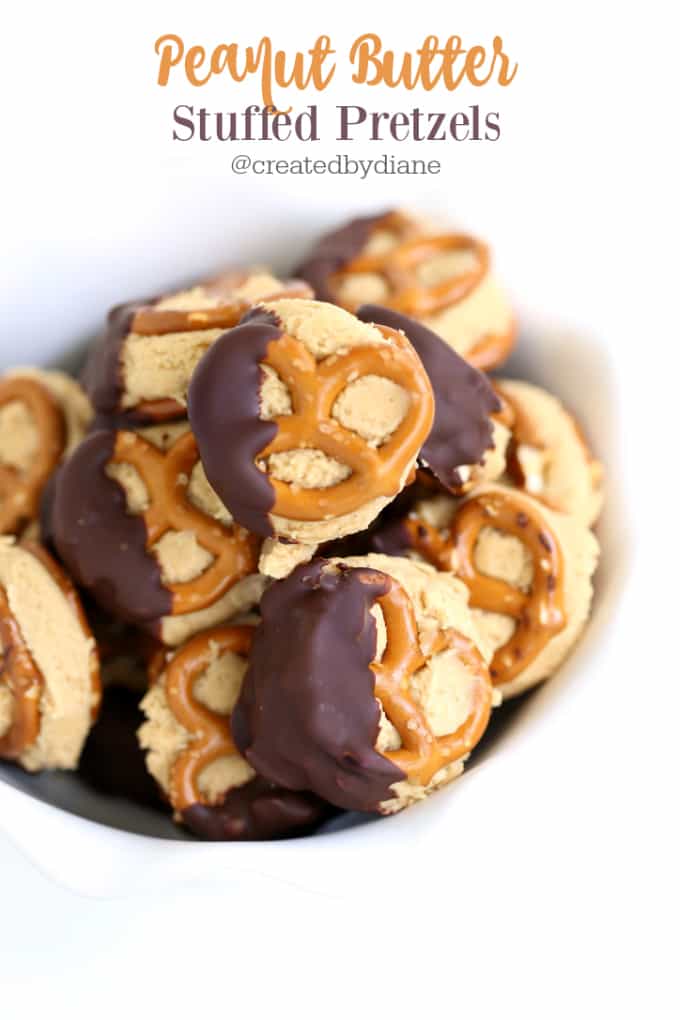 I don't know about you, but pretzels are a favorite quick snack around my house.
They're crispy, crunchy, salty and oh-so-satisfying!
I also love the many varied shapes they come in.Just keeps things fun, and I'm all about fun… especially delicious fun!
They keep things fun, and I'm all about fun… especially delicious fun!
Of course, pretzels go with peanut butter… and peanut butter goes with chocolate.
Really, we have a taste trifecta here.
These are simple to prepare, and they store for days.
Why not take a batch of these to your next sporting event, hike, picnic or road trip?
They pack easily and are perfect for eating on-the-go.
They satisfy salty cravings, sweet cravings, chocolate cravings… hurray for that!
These often get eaten up the day I make them. I suppose I should make a double batch next time before our next bike ride or snack session!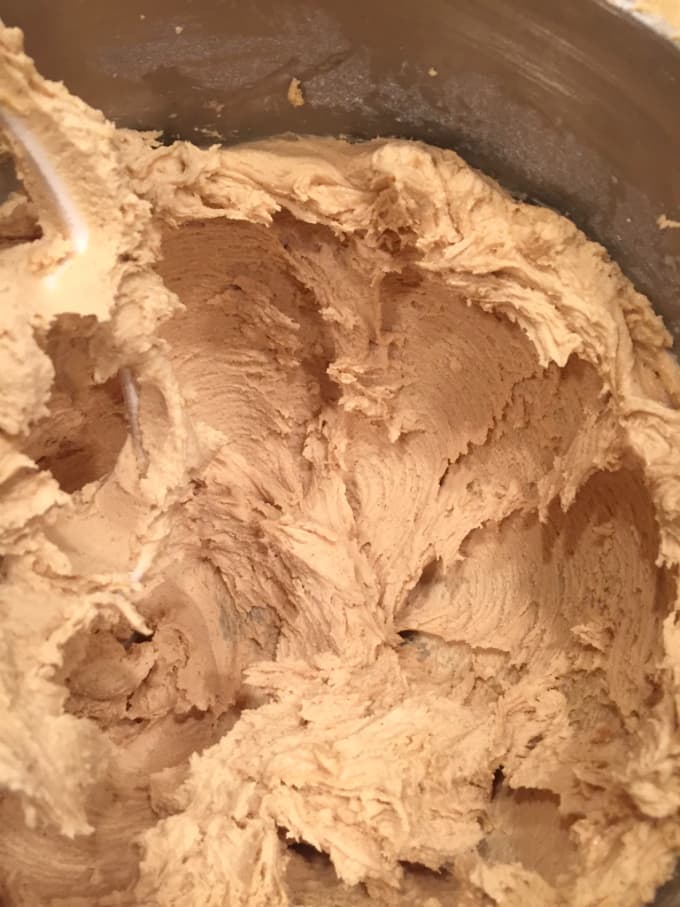 The peanut-buttery frosting is soft but not sticky, so it's the perfect filling between any flat-shaped pretzel. Which means you can make them as big or small as you'd like depending on the size of the pretzel.
I piped the frosting onto the pretzels with a piping bag so I didn't have to spread it and then have it get messy on the outer edges of the pretzel. This worked well and went super fast. Put the filling in a piping bag with a large round tip then sandwich the other pretzel one top.
You could have stopped there, but go right ahead and take it one step further by dipping it part way in melted chocolate.
I've found when I melt chocolate for dipping, I like it thin and adding a teaspoon of coconut oil (or shortening) helps the chocolate melt super smooth and silky.
Be sure not to overheat the chocolate, heat then stir, heat then stir, is the best way.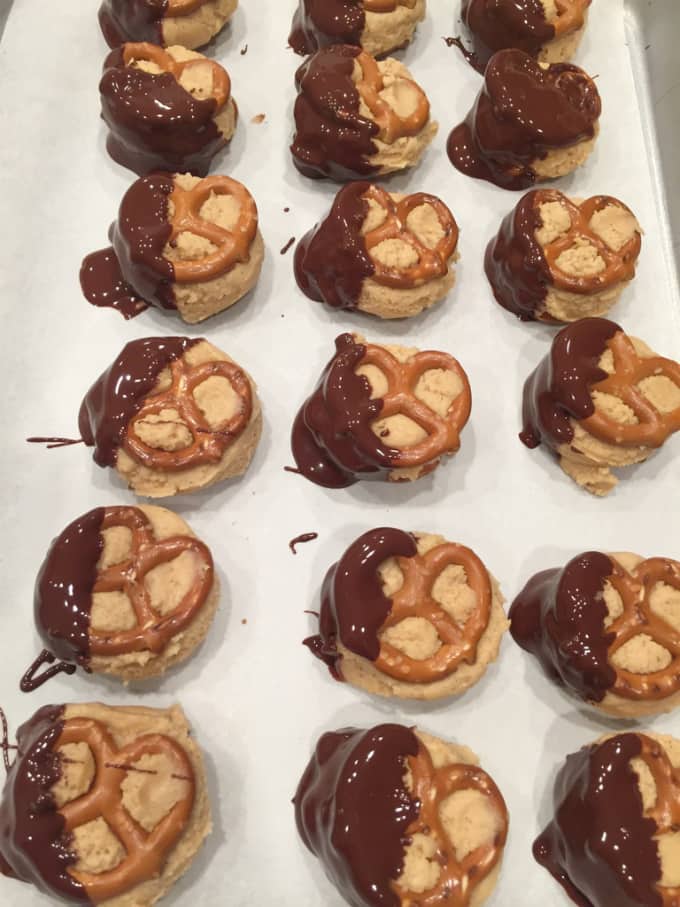 I must say, biting into one of these treats is a party in your mouth with the crunchy pretzel, chocolate, and peanut butter.
Then the salt hits the tongue and intensifies the entire yummy experience.
It's just so good.
After you've dipped each filled pretzel in chocolate, place them on a baking sheet lined with parchment and refrigerate so the chocolate sets up.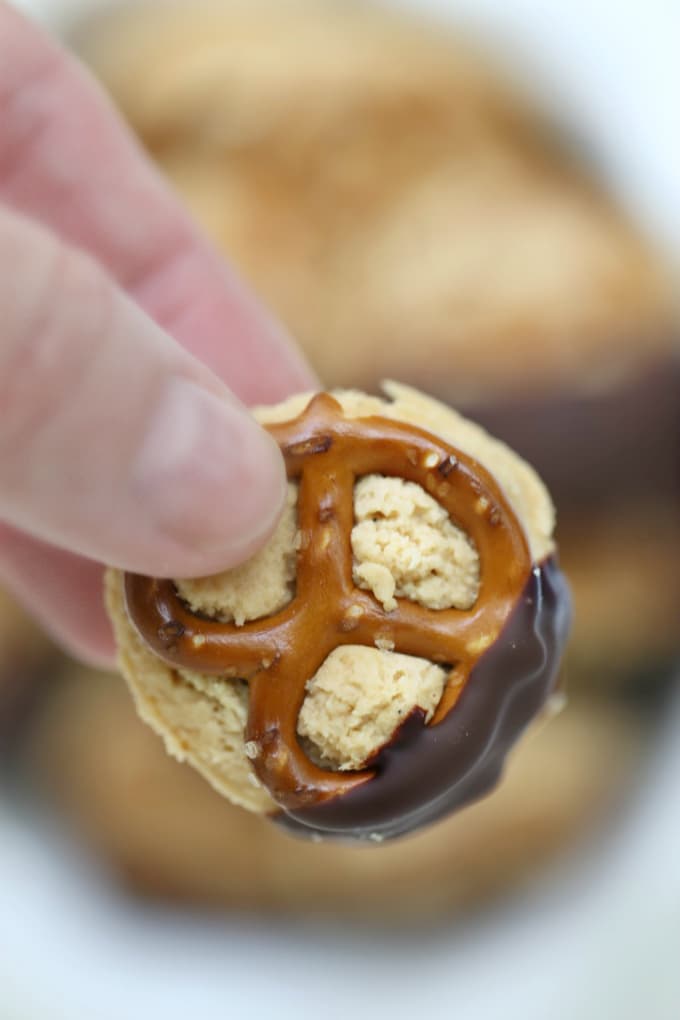 Now doesn't that look tasty!!!
Peanut Butter Stuffed Pretzels
Serves:
40+ stuffed pretzels
Ingredients
1 bag of pretzels
1 cup peanut butter
1/2 cup butter (room temperature)
4 cups powdered sugar
1 teaspoon vanilla
1 cup dark chocolate chips (I use 60% Ghirardelli)
1 teaspoon coconut oil
Instructions
In mixer bowl beat peanut butter and butter together until smooth.
Mix in powdered sugar and vanilla and blend on low until combined then on high until fluffy.
Place mixture into a piping bag with a large round tip.
Place half the pretzels on a parchment lined baking sheet(s)
Pipe a tablespoons or so filling onto each pretzel, then take additional pretzels and sandwich them together.
Melt 1 cup chocolate chips with 1 teaspoon coconut oil and mix until melted and smooth at 30-second intervals in a microwave.
Dip half of the pretzel sandwiches into chocolate and place back onto the baking sheet and then [lace the try in the refrigerator for the chocolate to set up about 10 minutes.
Notes
Beat the mixture on high until really creamy and whipped. Add a tablespoon of milk or heavy cream if needed. I didn't need to add any.