Everything is better with strawberry frosting, I have 4 great recipes to share with you and countless times to put the frosting on.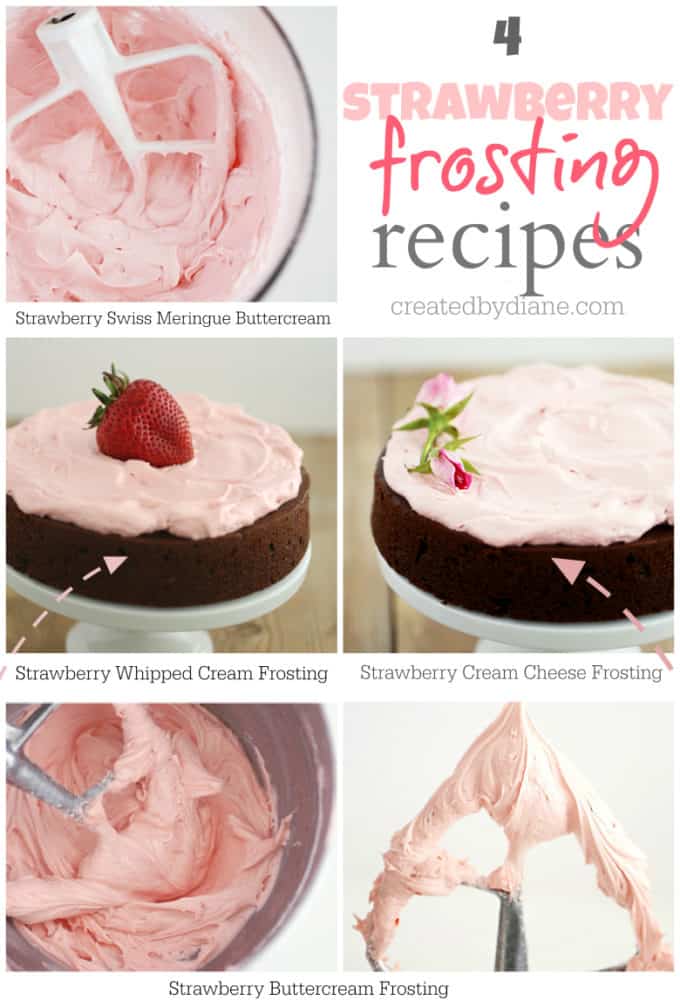 There are so many reasons that strawberry frosting is bound to be on top of your next dessert, the flavor, and ohhh… the gorgeous color, it compliments so many items, from vanilla baked items, chocolate items, even red velvet, and strawberry is a great flavor combination.
With so many delicious options on strawberry flavored frosting, choose which one you think will be best based on your taste preferences, how you'll be serving it, and the texture you're looking for.
Strawberry Curd my number one choice, this gave each of the frostings the best flavor, it ensured the frosting didn't get thinner, and it also gave each frosting a pretty pink color too.
Strawberry Syrup I did try this to flavor the frosting as well, it tasted ok, but the flavor wasn't as strong as the curd, and it also made all the frosting but one thinner (which I never like) the only frosting that it seemed to work well with was the American Buttercream, it's also the easiest to thicken of all the frosting so if you're planning on using syrup to flavor frosting, make the "American" Buttercream Frosting.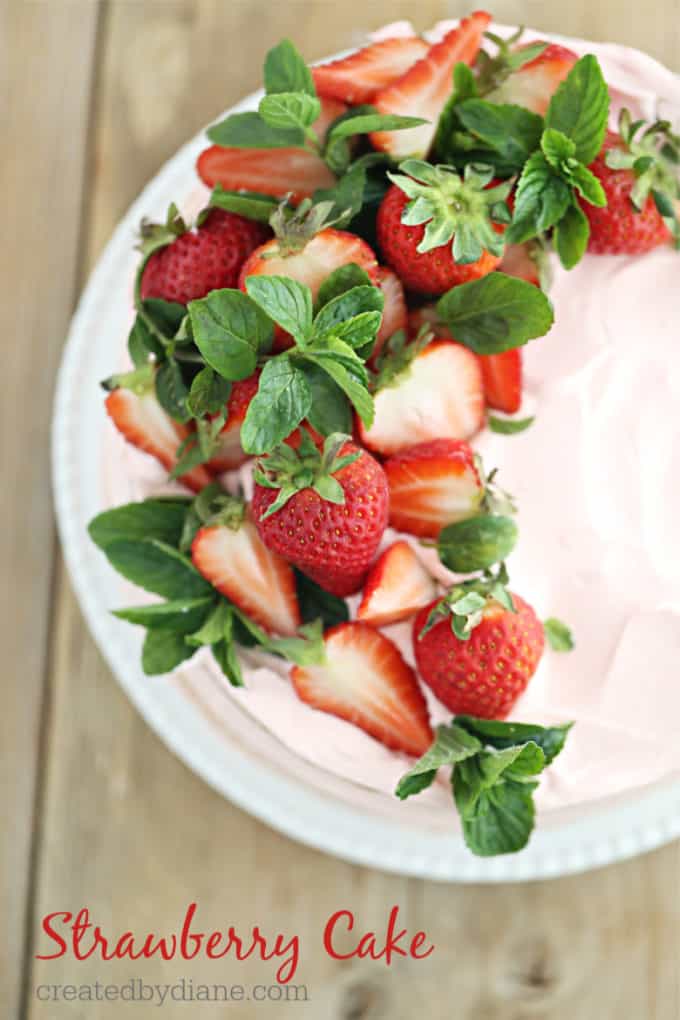 I just love fresh strawberries, and feel so fortunate that there is a great strawberry farm nearby… we've had a lot of rain recently and it's not been an ideal strawberry season, so as soon as I see they have strawberries available I jumped at the change of getting them, I've had some great luck at buying locally grown strawberries at stores nearby as well. The flavor has been exceptional. And I look forward to getting great tasting strawberries any chance I can, especially when I'm making recipes with them.
I'm all about fresh flavors, but if you just want to simplify things and add some strawberry extract, go right ahead. Add a teaspoon of strawberry extract and mix in well, and maybe add a drop of pink food coloring.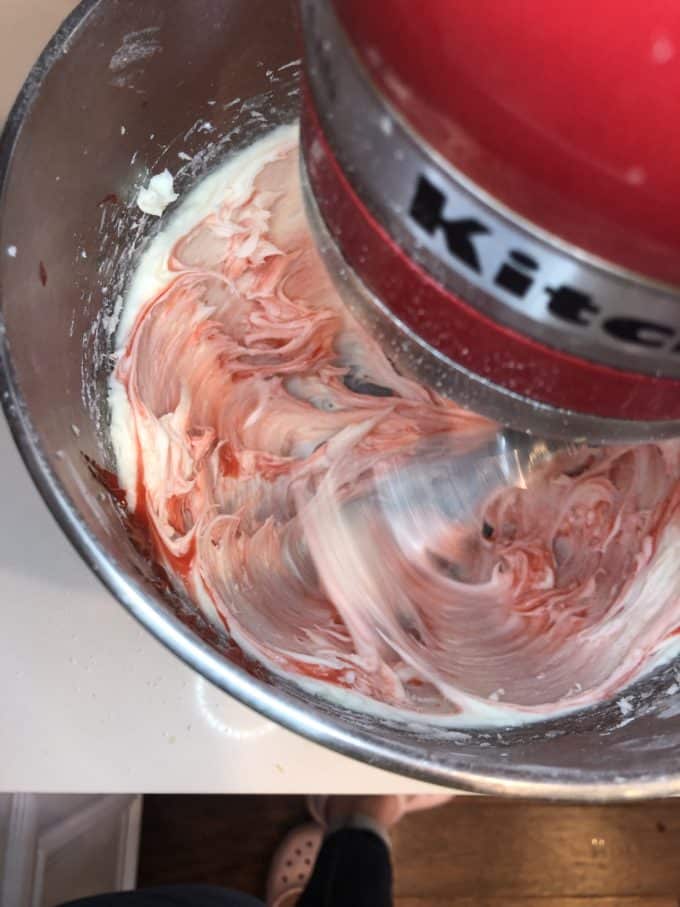 THIS is the strawberry flavor (extract) I would use if I wasn't making the frosting with some sort of real strawberry mixture added in, I really like the flavor as it has both natural and artificial flavor. Most strawberry flavors you readily find are all artificial flavor, which I don't prefer. I try to find all-natural or a mix of natural and artificial. ( The same goes for raspberry which I don't prefer artificial at all, it tastes like medicine to me. Read the labels if you are buying extracts and baking emulsions.) 
I tend to make my own syrup recipes, but if you want to give THIS one a try, I like a lot of their flavors, they do have natural flavors, not all artificial. If you want to see what else I use syrup for click here.
Options for what to use for the strawberry portion of the frosting

Common questions on frosting…
If you prefer a less sweet frosting try the Swiss meringue buttercream (SMB) or whipped cream instead of the American buttercream which tastes the sweetest. Try using salted butter or add a pinch of salt to balance the sweetness.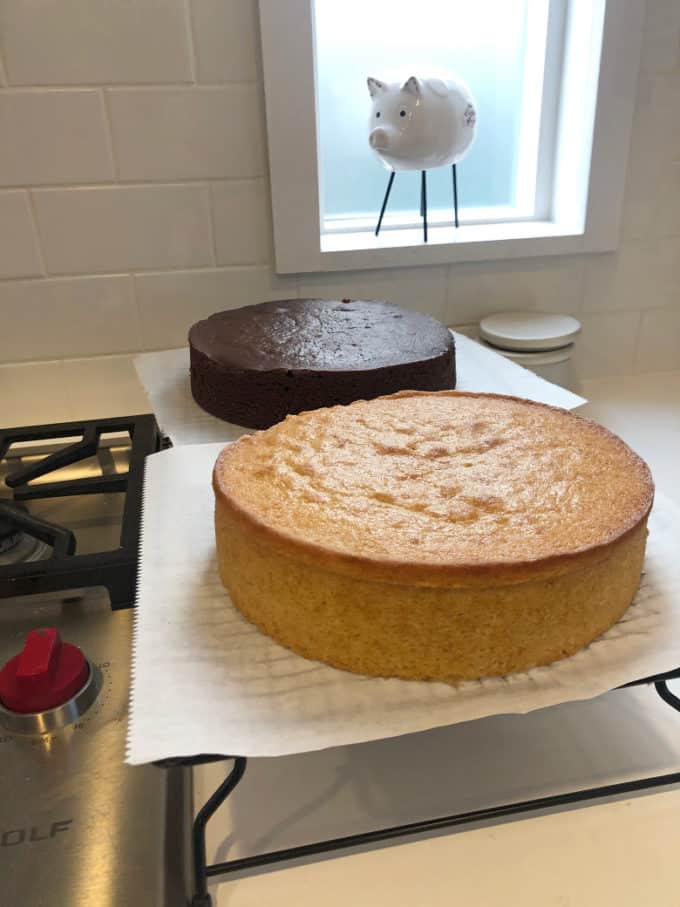 Great Cake Recipes
I have lots of cake recipes on my website, these two are. my most used, they each can be made in a bowl without a mixer and only take minutes to put together, they are perfect for small celebrating, enjoying dessert anytime, a family birthday, or just because you like cake kinda day!
These are sheet cakes, baked in a 13×9 pan, perfect for parties or when you know you'll want more cake.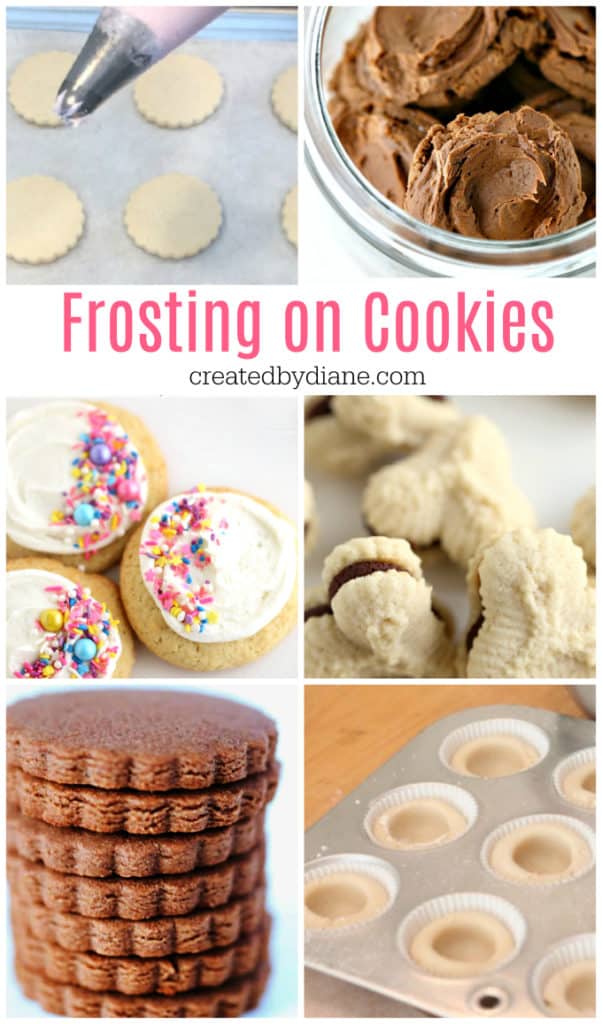 Cookies recipes to put frosting on
And… don't forget cupcakes!
You see my Strawberry Cake HERE, it's a vanilla cake filled with strawberry curd and topped with swiss meringue buttercream frosting.
REMEMBER there are 4 recipes below, all delicious!
Choose which one is best for the item your putting it on.