Go beyond typical lemon desserts and make these amazing lemon cake cookies with lemon icing!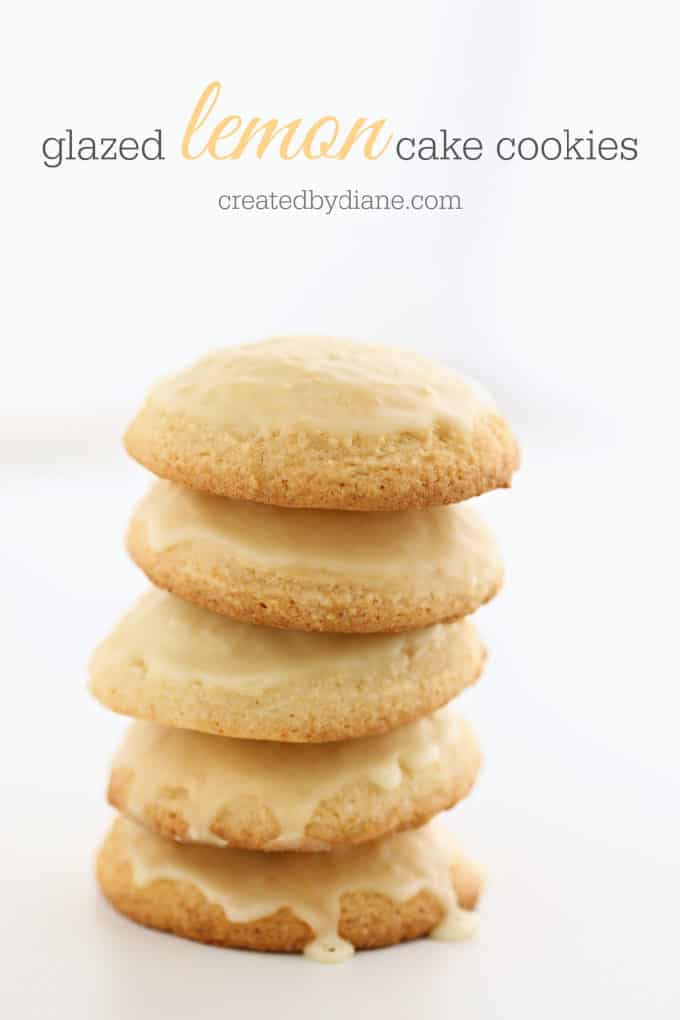 I'm a HUGE lemon fan, I wasn't always and have no idea what I was thinking except it wasn't popular or offered as much to me when I was young.
I do love lemon now and find so many uses for lemon in cooking and baking.
More lemon recipes to try: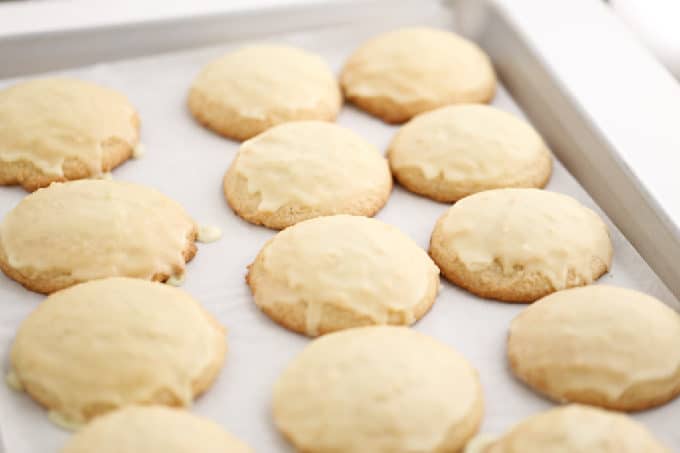 I use  lemon baking emulsion to give all my lemon baked items a delicious lemon flavor.
Baking emulsions don't have the same amount of alcohol as typical lemon extracts do, which means as soon as you open them and take a whiff you'll smell the difference,
they taste great…
they are SO worth ordering (HERE) or taking a trip to a baking supply store to get it.
I've tried lemon extract from grocery stores and warehouse stores, and craft stores and trust me there is a huge difference in flavor.
The icing is really tangy and delicious and so full of flavor which pairs so well with these cookies its a yummy tanginess that melts on your tongue.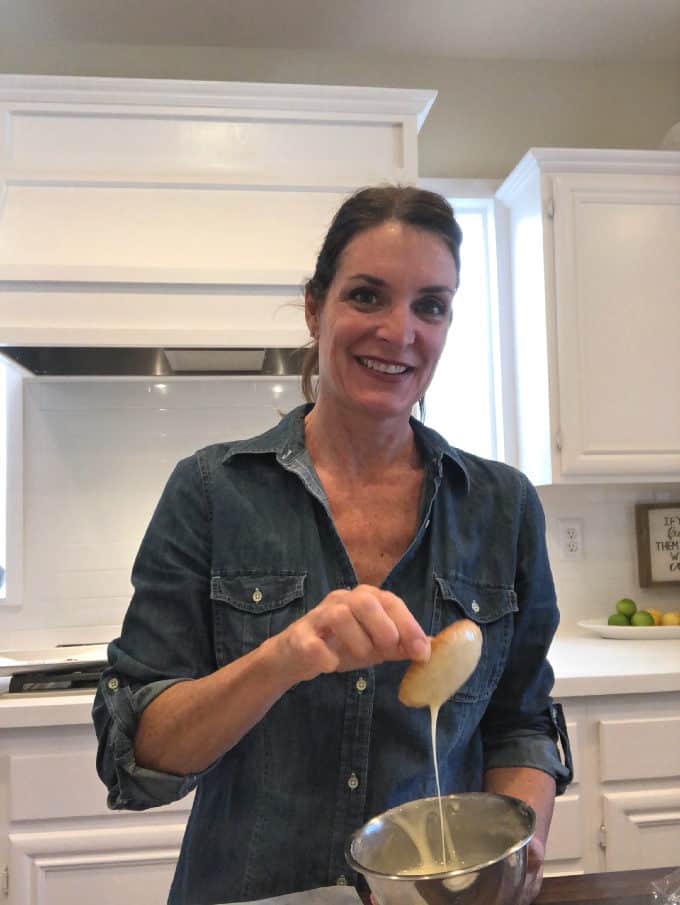 I either use a silicone brush to apply the icing and sometimes just dip them into the icing and let the excess drip off the edges.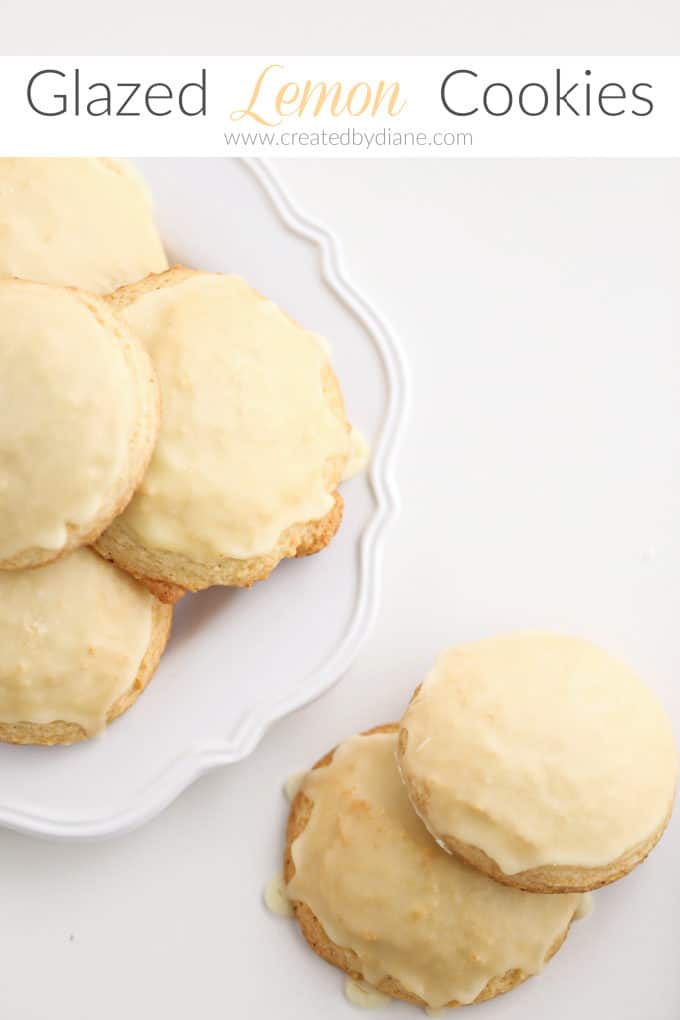 Oh, those little drips are my favorite part!
Glazed Lemon Cake Cookies
Ingredients
1 cup butter
1 1/2 cups sugar
2 eggs
2 teaspoons lemon juice
2 teaspoons lemon extract or lemon baking emulsion
1 teaspoon vanilla extract
1/2 cup sour cream
3 cups all-purpose flour
1/2 teaspoon baking soda
1/2 teaspoons salt
Lemon Glaze Icing
2 cups powdered sugar
1-2 tablespoons lemon juice
1/2 teaspoon lemon baking emulsion
1 tablespoon corn syrup
1 tiny drop egg yellow food coloring ( I used americolor brand)
add hot water a teaspoon at a time until desired consistency is achieved
Instructions
Preheat oven to 350°
In large mixer bowl beat butter until fluffy, add in sugar and blend completely.
Mix in eggs, lemon juice, lemon flavor, vanilla flavor, and sour cream until completely combined on medium.
Add in flour, baking soda and salt and mix well.
Line baking sheets with parchment paper.
Place 3 tablespoon size scoops of cookie dough on baking sheets without crowding them, they are large cookies and they will spread as they bake.
Bake at 350° for18 minutes.
Cookies will be golden on the bottom and baked nicely, they will continue to bake slightly on the baking sheet as they cool, do not overbake the cookies or they will be dry.
Leave cookies on a baking sheet to cool.
MIx all ingredients for icing until smooth and use a silicone brush to slather the icing onto the tops of the cookies or hold the cookies by the edge and dip them into the icing and let the excess run off.
Allow icing to dry completely (they can be left on the baking sheets overnight if you prefer to bake them a day ahead of serving)