These easy side dishes will have everyone reaching for seconds, and included in this post is more variety and flavor combinations if you're interested in trying something new. There is no need to wait for a major holiday to make these, they go along with a weeknight chicken, ham, or pork dinner too.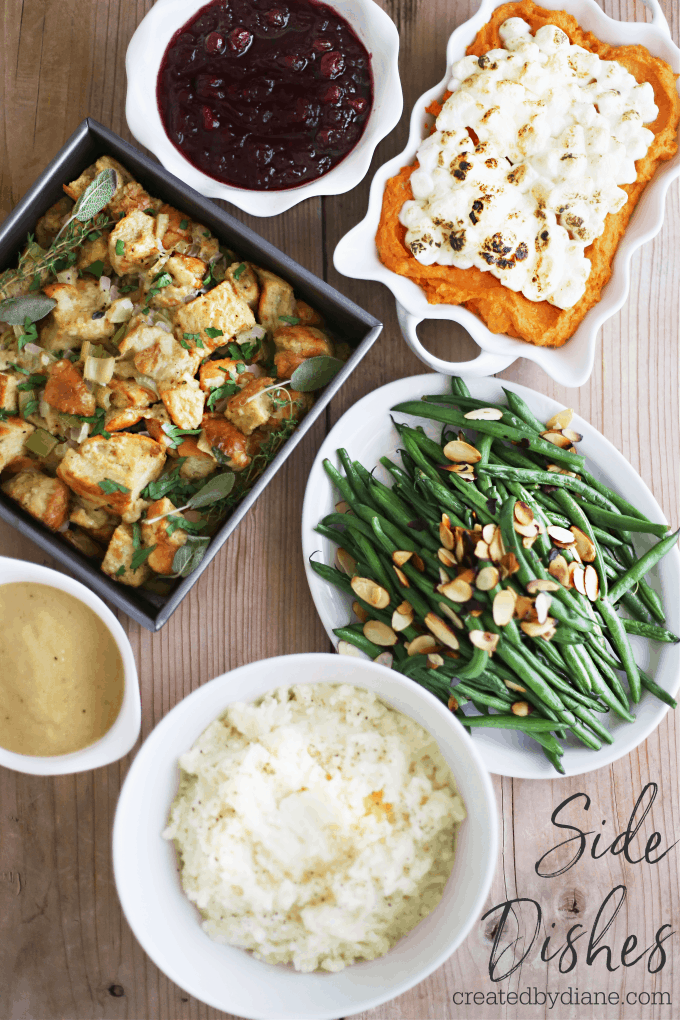 Let's face the facts…
sometimes the side dishes are the best part!
Whether it's Thanksgiving, Christmas, or Easter, delicious side dishes are always a good idea.
But don't think twice about making some of these recipes on your weekly dinner menu as well, no need to. wait for holiday meals. I have something to go with whatever you may be serving. There is no reason not to enjoy these side dishes all year long.
I've compiled a great list of recipes to choose from, from vegetables to potato favorites as well as what to do with leftovers from large meals. I've included some great main dish items as too.

Sweet Potatoes
(pictured above- I baked sweet potatoes for 30 minutes, until fork-tender, peeled them whipped them with some butter and a tablespoon of brown sugar, then topped them with mini marshmallows sn toasted them under a high broiler for 2 minutes.)
Green Beans (and other veggies)
(pictured- I steamed the green beans in a little water until al dente, then added some butter, salt, and pepper and freshly toasted almonds)

Potatoes- which are believed to be America's favorite side dish.
Gravy
Stuffing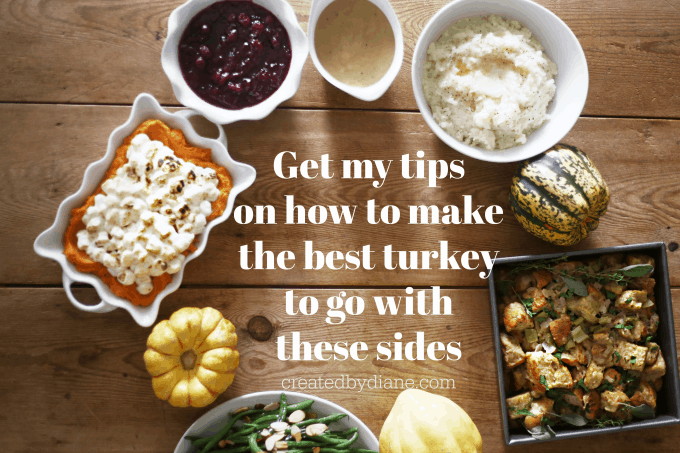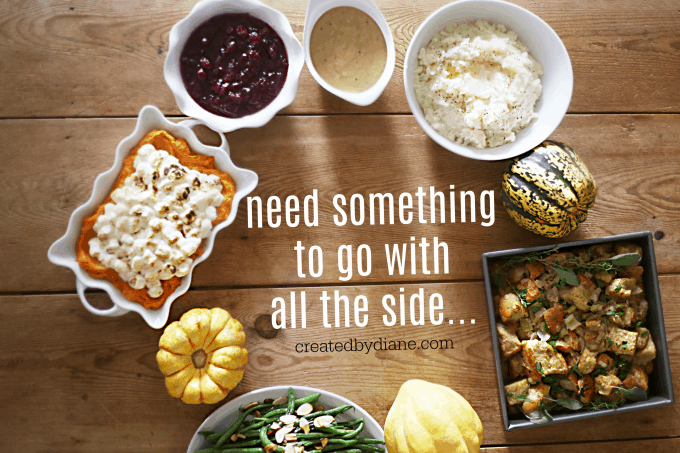 Pork

Ham
Turkey
Leftovers
and some more great recipes with chicken and turkey:

And…
if you want my recipe for my favorite make-ahead holiday breakfast dish, it's THIS Stuffed French Toast, you prepare it and let it sit in the fridge overnight, and bake it in the morning.
Don't miss these recipes too
another favorite side dish:
I have lots of other great recipes for the holidays and beyond,
the BEST way to be sure you don't miss any is to sign up for my email updates.