Turkey Meatball and Mashed Potato Sandwich, comfort food at it's BEST.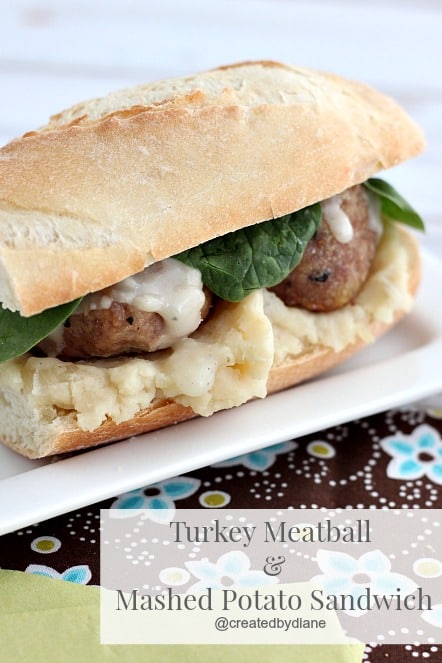 Who doesn't need a little comfort now and then?
On stressful days comfort food is KING around here.
With two teenagers, some days can get pretty stressful!
I am often rushing around, running the kids from here and there,
….looking like a chicken with it's head cut off. Not it's not a pretty site.
I long for the slow and relaxing days.
Sadly those seem to be long gone.
Comfort food may just be the only thing to help us all.
At my house it's always all about the food,
and everyone always wants to know what I'll be making for dinner.
If I mention turkey meatballs or turkey burgers,  they will smile from ear to ear and then the inevitable question….
when will dinner be ready?
Each recipe is printable,
the turkey meatball recipe, gravy as well as the mashed potatoes (these are a must make too!)

Turkey Meatball
Ingredients
3 pounds ground turkey
2 egg
1 cup panko breadcrumbs
1/2 cup parmesan cheese
1 teaspoon oregano
1 clove garlic minced
2 tablespoon milk
1 teaspoon salt
1/4 teaspoon black pepper
Instructions
*pancko breadcrumbs absorb the extra moisture that ground turkey produces. So they are worth buying if you don't have them on hand.
Preheat oven to 350 degrees.
Mix turkey, egg, bread crumbs, cheese, oregano, garlic, salt and pepper
Mix and roll into round meatballs. I used a 2 tablespoon size scoop to portion out each meatball, then rolled them.
Bake for 20 minutes or until cooked through turning to cook evenly.
chicken gravy
Ingredients
2 tablespoons butter
3 tablespoons flour
1 1/4 cups milk
2 teaspoons dry chicken bouillon flavor
salt and pepper
Instructions
heat butter in skillet
whisk in flour and cook until bubbly
pour milk in slowly whisking constantly
add in chicken flavor
continue until it's thick and creamy
add salt and pepper to taste
This is my favorite mashed potato recipe
Sour Cream and Onion Mashed Potatoes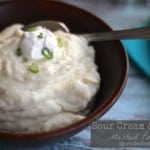 Place the mashed potatoes on a toasted roll, then add the meatballs, pour on some gravy, top with spinach and you are all set!
Hopefully you aren't rushing around like me, hopefully you will be able to site down and enjoy it…
with plenty of time to relax.
Meatballs are a favorite around here, turkey or beef.
Here is my favorite recipe for Meatball Sub, with tomato sauce….classics are great too!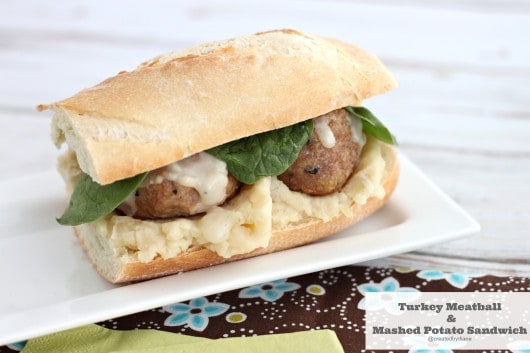 Now that is comforting!