This is one POWER-Packed post. Full of Cranberry goodness!   
Just in time for the Holidays.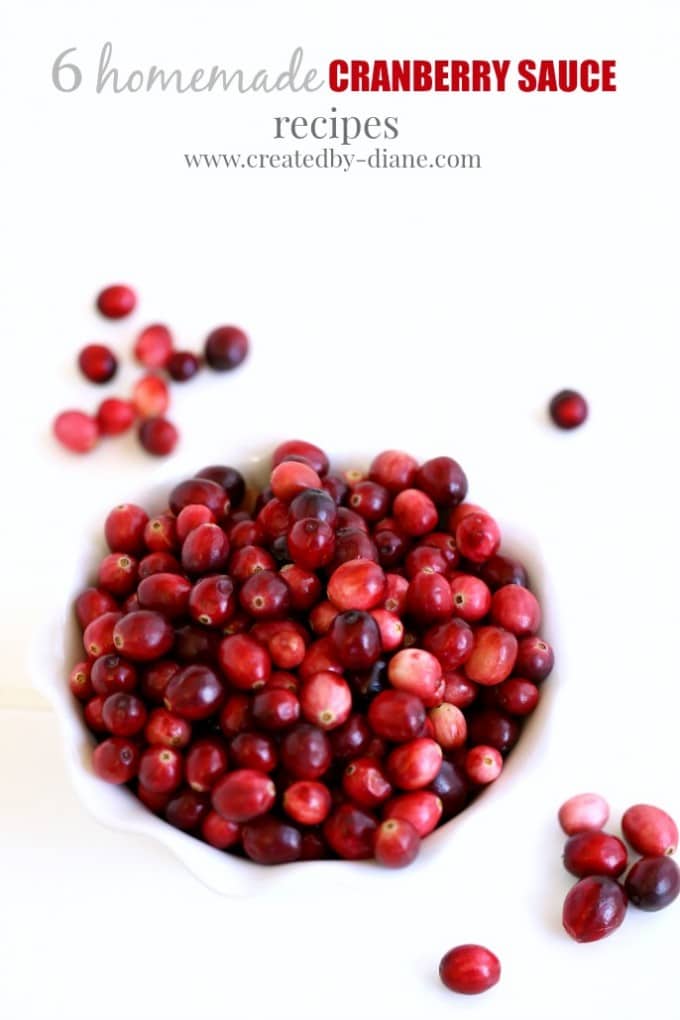 Cranberry Sauce RECIPES
Don't miss one delicious recipe and get my FREE e-cookbook click here
You cranberry problems are over!
You are bound to find a new favorite recipe here.
I've whipped up 6 brand new flavor combinations, they are all DELICIOUS.
I had many taste testers and they agreed they were all delicious, some chose one or two above the others, all in all they said it was fun to have a brand new homemade cranberry sauce recipe that they hadn't ever considered before.
I think I went cranberry crazy… just a little bit.
I went shopping and piled the cart high with bags of cranberries.
My husband asked it we had a bog or something? No need to put on any waiters, just pick up some bags of cranberries and get started on at least ONE of these recipes. (*I have more cranberry recipes coming up this week on my blog, so start stocking up, or get a bog…just kidding!)
The best part is, you can make the cranberry sauce ahead of time, no need to wait until the last minute.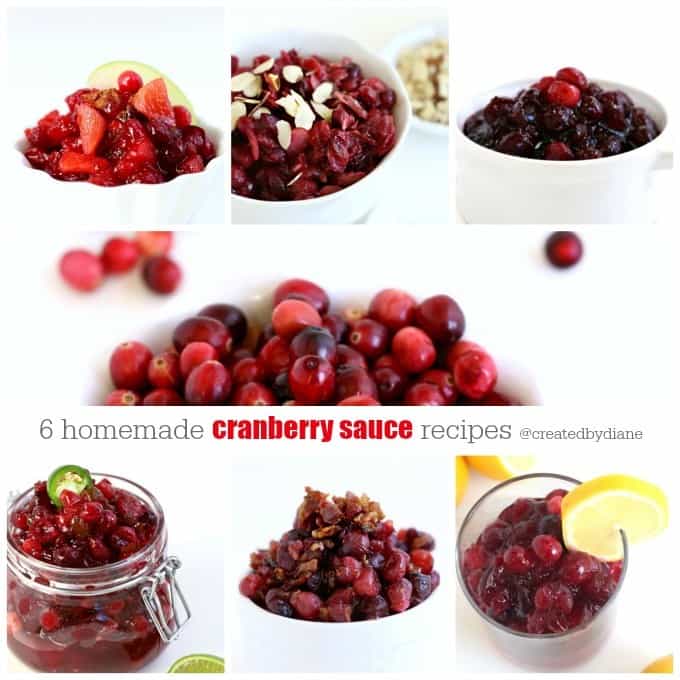 Don't miss out trying something NEW this holiday season,
In minutes, you will undoubtedly find a new FAVORITE Cranberry Sauce!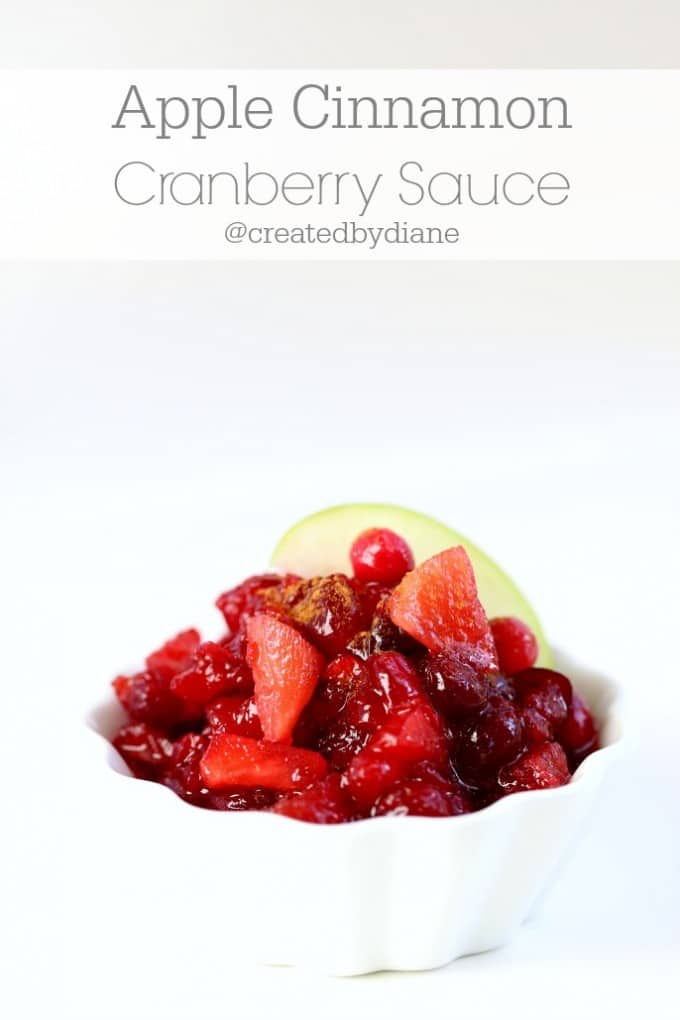 Apple Cinnamon Cranberry Sauce
Fruity and delicious and pieces of apples mixed with cinnamon make this an apple sauce everyone will enjoy!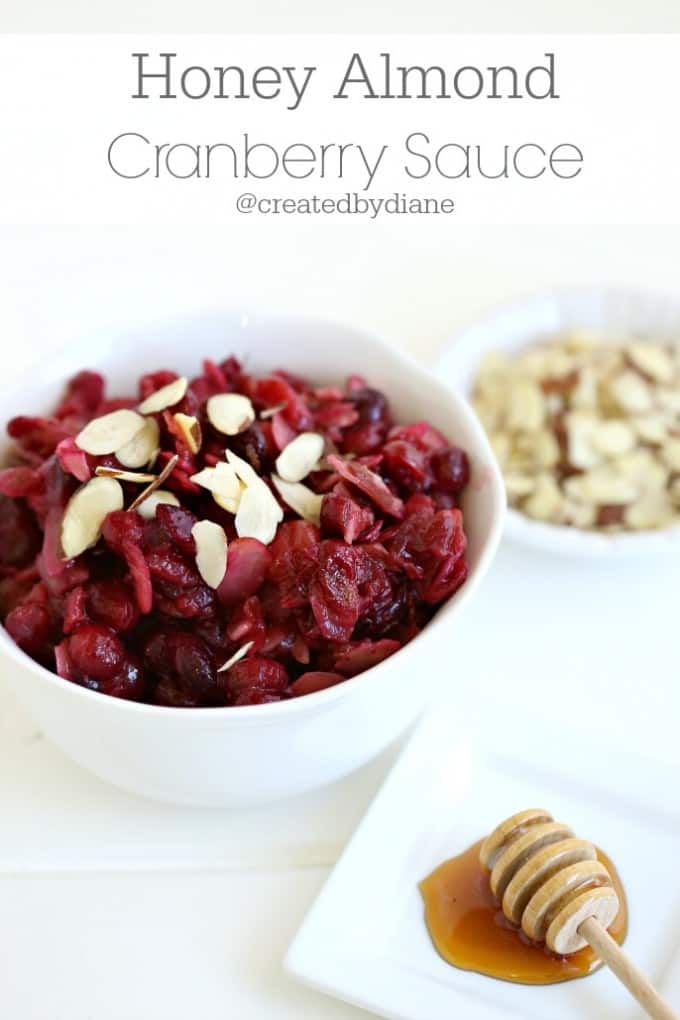 Honey Almond Cranberry Sauce
This cranberry sauce is sweetened with honey and has a delicious smooth flavor of almonds.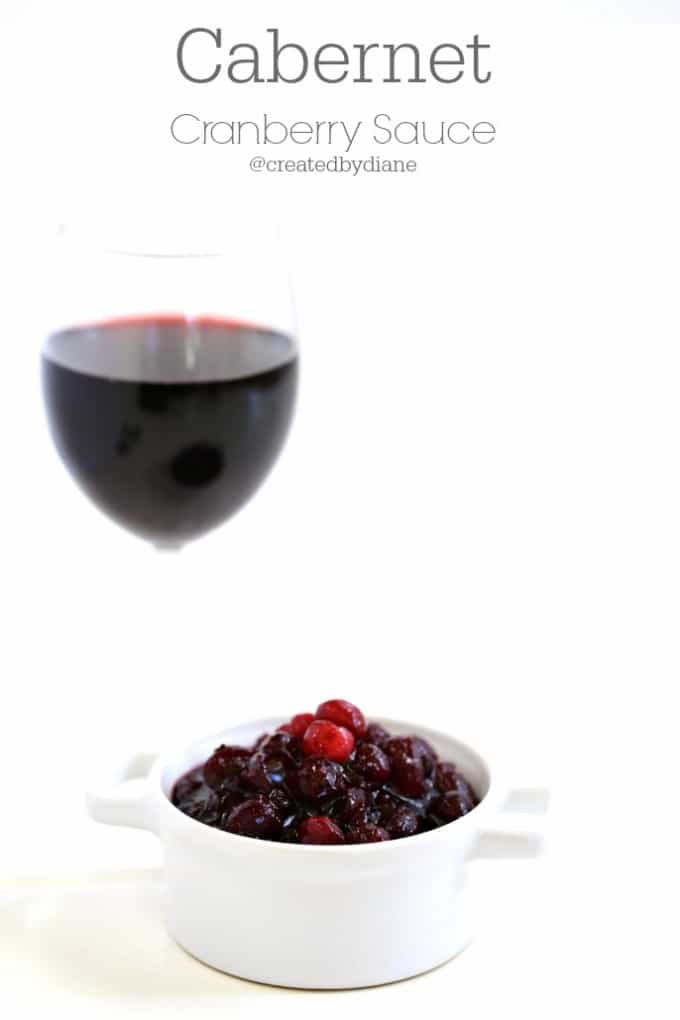 Cabernet Cranberry Sauce
Cabernet cranberry sauce is perfect for any wine lover, it's full of delicious flavor and a true winner!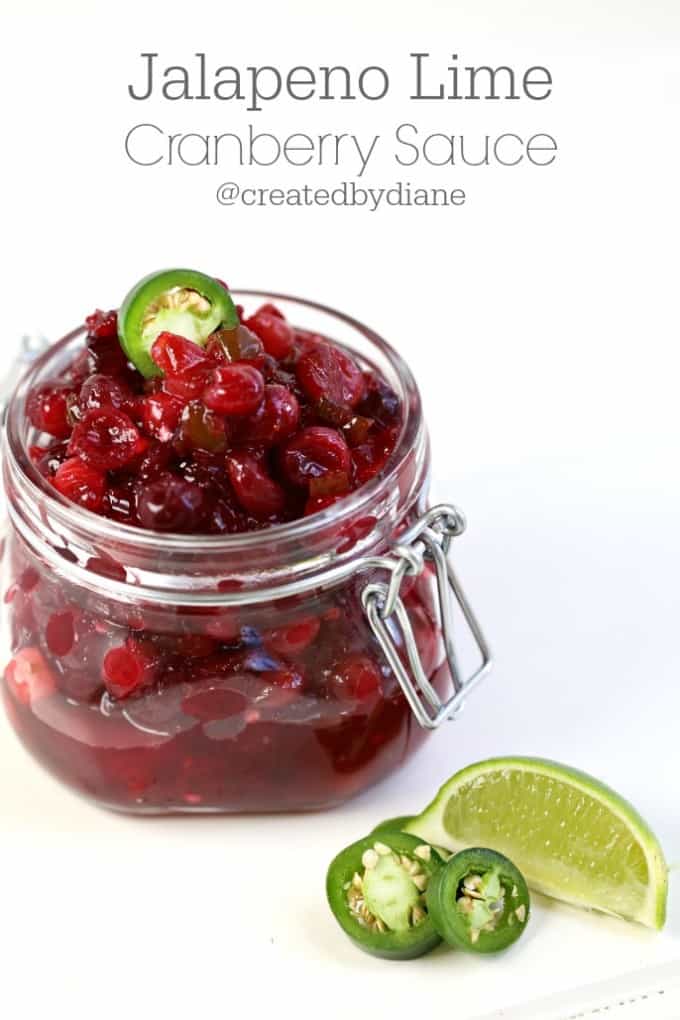 Jalapeno Lime Cranberry Sauce
Spicy and sweet is where it's at with this deliciously flavorful cranberry sauce. A real favorite!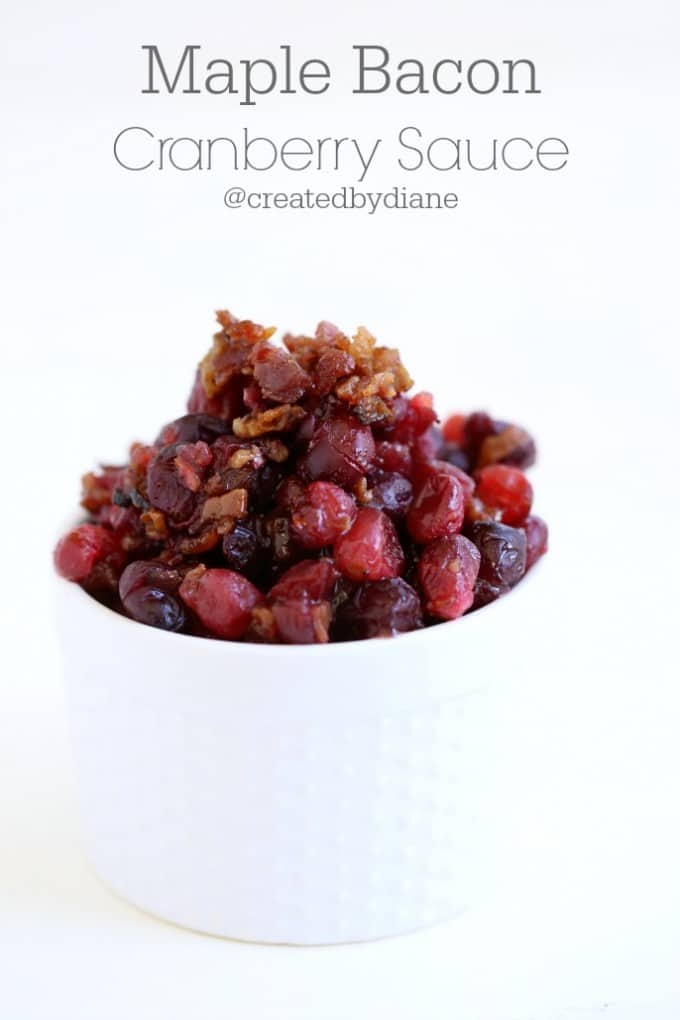 Maple Bacon Cranberry Sauce
The sweet and smokey flavor in this cranberry sauce is a true delight to this bacon lover and is a must if you feel the same! Truly surprisingly great flavor.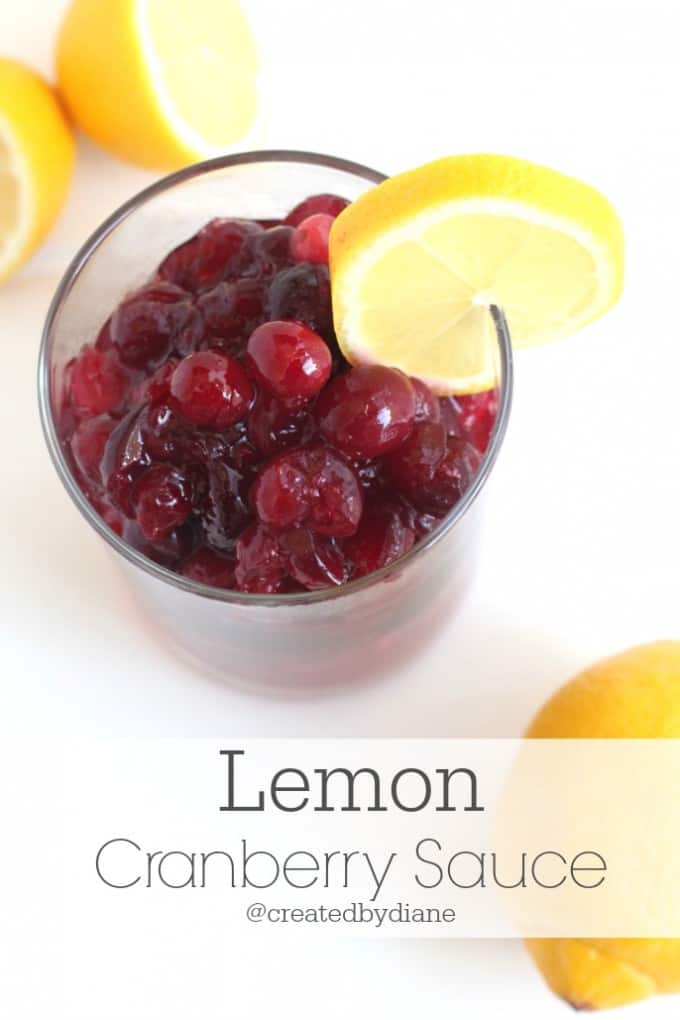 Lemon Cranberry Sauce
The wonderful fresh flavor of lemons perks up this cranberry sauce into something special.
If you like your cranberry sauce "saucier" add 1/4 cup more liquid, if you prefer it really thick, simmer it a minute or two longer.
If you would like the cranberry sauce to be SMOOTH, press it through a fine sieve or mesh strainer with the back of a spoon, discarding the outer coating of the berries.
These recipes are not overly sweet. If you prefer your cranberry sauce on the sweet side add an additional 1/4 cup sugar. If you add it at the end of the cooking time, allow the sugar to melt and stir well so it dissolves.
Cranberry sauce will keep well for over a week (or two) in the fridge. Make sure it's in an airtight container. I prefer glass jars, they seal great and I just love seeing what's in the fridge so they make it easy.
Each recipe can be cut it half to make a small batch, or doubled for a larger portion.
MORE Cranberry recipes…
Cranberry Brie and Walnut Pizza Bites
Pressed Turkey Cranberry and Pesto Sandwich
Cranberry Walnut Bread Pudding
Dipped Pretzels with Cranberries and Pistachios
Cornbread Waffle Turkey Sandwich with Cranberry Aioli
Thanksgiving Leftover Pizza with Turkey and Roasted Cranberries