Looking for a fun new way to serve holiday green beans? I've got you covered!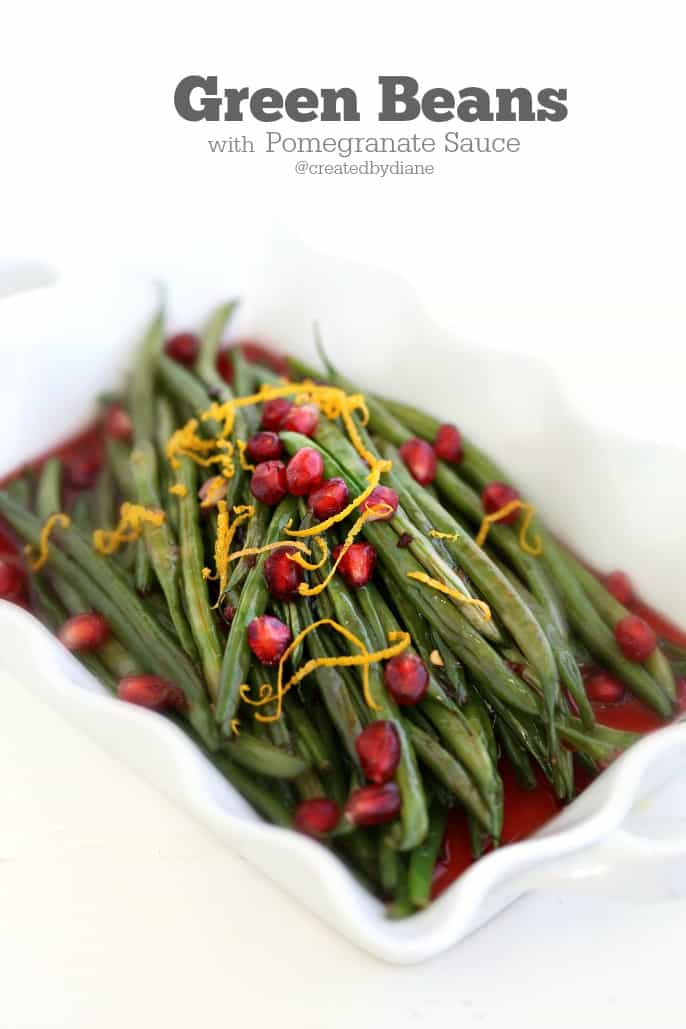 Green Beans with Pomegranate Sauce
Don't miss one delicious recipe and get my FREE e-cookbook click
I just love SAUCES,
maybe you already know that.
I have a TON of the sauces I make listed here under SAUCES
Take a look HERE for the Pomegranate Sauce Recipe, it's wonderful on ham
and I tried it on these green beans and everyone loved it. So I wanted to share it with you.
I cooked the green beans in a skillet with a little bit of water. A cross between roasted and steaming. These are french style green beans, but any green bean would work also.
After the green beans were cooked I made the sauce and poured some over the top of the beans and
added pomegranate arils and orange zest on top.
A great new way to serve green beans.
You'll have more sauce and can use it over ham if you have some, turkey leftovers, as a sauce on a turkey sandwich for a different flavor.
Add more crushed red pepper if you like it spicy. I love spicy sweet sauces like this and that color is just gorgeous!