Don't let your holiday table be full of only green and brown food, Brighten up the table with these gorgeous and delicious carrots.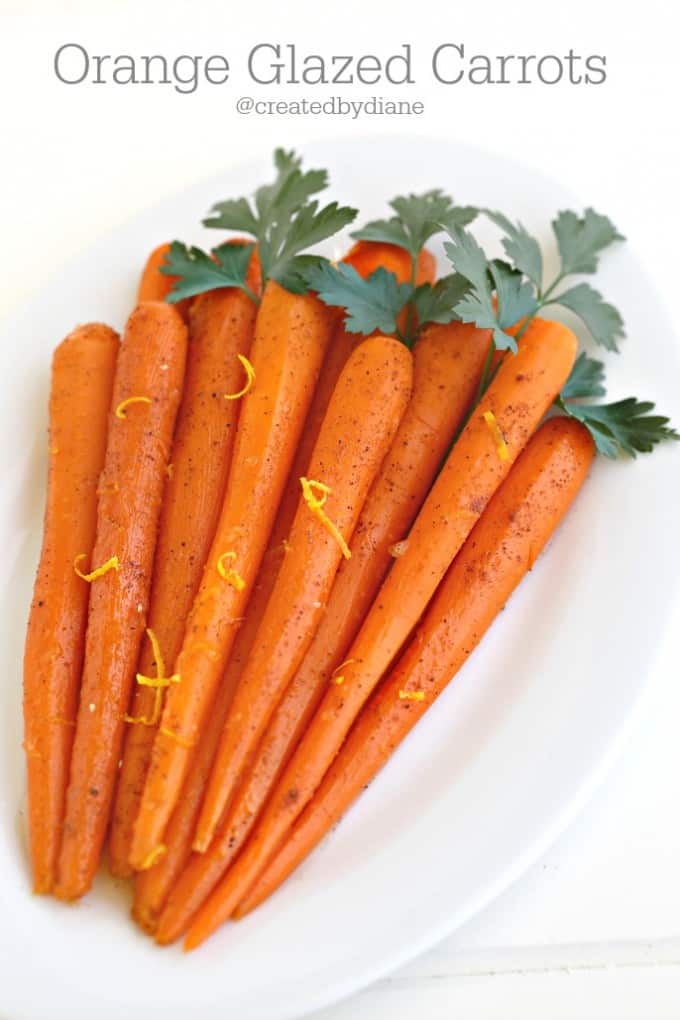 Orange Glazed Carrots
Don't miss one delicious recipe and get my FREE e-cookbook click here!
These carrots are just the perfect item to serve.
They only take minutes to prepare and they have such great flavors of orange and nutmeg.
These get requested all year long, so no need to wait for a holiday, but they do seem extra special so you can serve them to accompany any meal.
I used long thin carrots, you can cut the carrots into slices lengthwise or in chop them into disks, after all they are carrots and the shape won't effect the great flavor.
Orange Glazed Carrots
Ingredients
1 lb carrots
1/3 cup sugar
1 orange zested and juiced (about 1/3 cup juice)
1/4 teaspoon nutmeg
Instructions
In a skillet bring 1 cup water to a boil and add carrots, roll carrots periodically so they cook on all sides.
Don't boil the carrots in too much water or carrots will become too soft.
Test carrot with a knife and when the knife comes out easily remove excess water from pan.
Mix sugar and orange juice together.
Pour mixture into the pan with carrots and bring to a boil for 2 minutes or until sauce thickens.
Sprinkle nutmeg on top of carrots and serve.
(Garnish with parsley)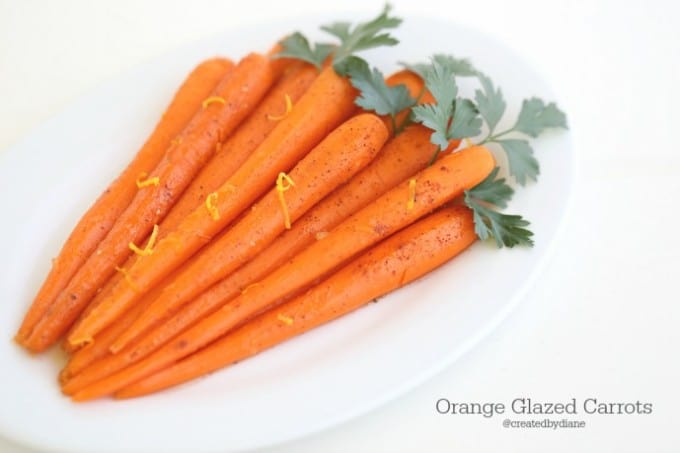 ENJOY!