Tell me I'm not the only one who loves Thanksgiving dinner, but secretly…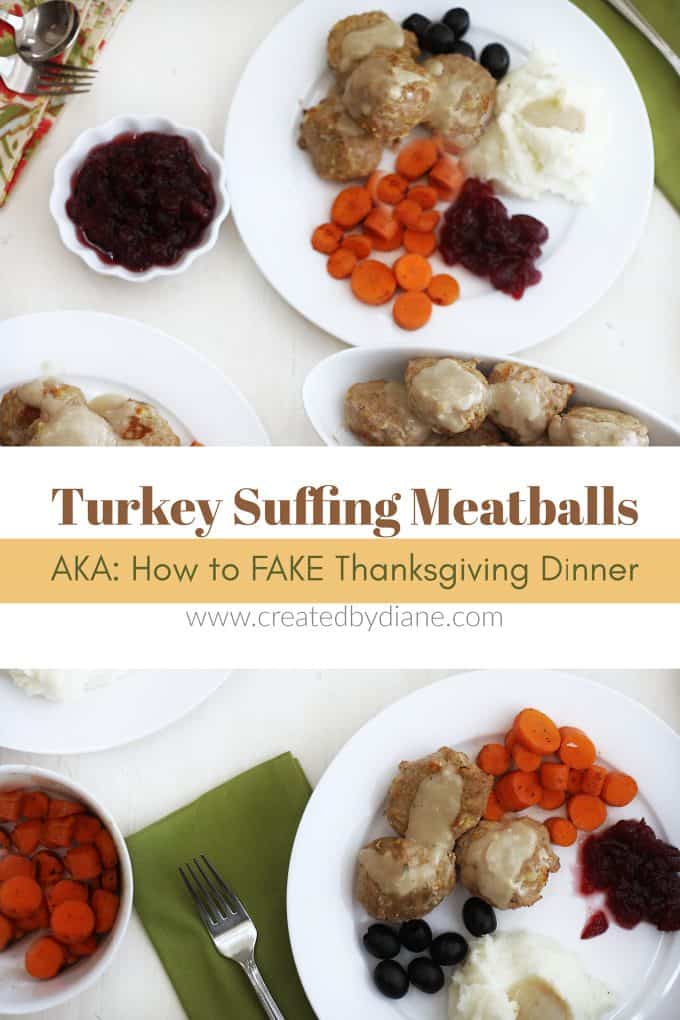 dreads everything! I didn't always feel this way but there are no secrets here.
I do all the shopping, all the prep, all the clean-up, and the dinner is over in about 20 minutes.
I don't like the stress or the fighting, what is it about the holidays, is it me or is it them. There always seems to be stress-well of course there is I'm cooking for an army and doing it all on a time crunch.
Not gonna lie, I wish I could take a nap through it all.
Teenagers don't help…
well, they don't help with much except getting under my skin. Mine show up minutes before the food is on the table and leave as soon as they clear their own plate.
I secretly wish we could go out for Thanksgiving dinner,
but I love the food so much that I can't bring myself to do it.
One year we were away for Thanksgiving and as soon as we got back, I had to make the whole meal to enjoy it just wasn't the same not having it.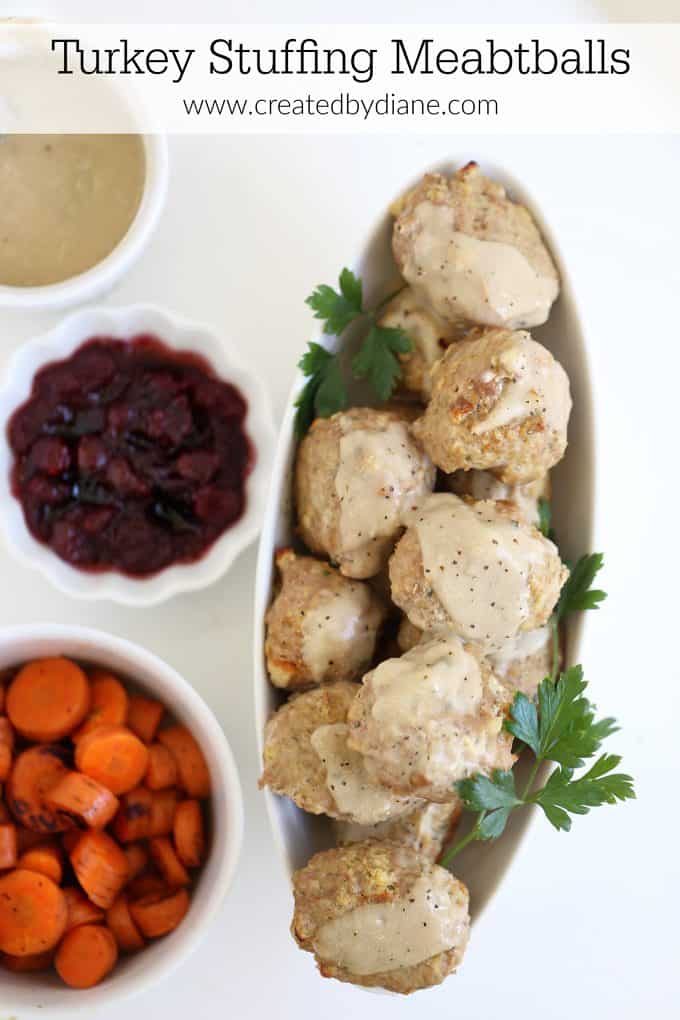 Which brings me to my FAKE dinner,
all the flavors, none of the work.
This meal is ready and most likely eaten all within an hour. Really it didn't take me the whole hour to do it, and I photographed it too!
I do love the food, but I really like just getting everyone together and yes even the teenagers, they can be challenging but I love every inch of them. I like playing games on holidays and sitting around chatting and just spending time with everyone.
This year I haven't done anything but think about my FAKE dinner, and the nap to avoid the whole day and how although I think about food morning noon and night, I am tired of it all and started thinking how great it would be to be all together and just have a simple dinner.
I'm not the only one who is tired of the "busy-ness", doing things I think I'm supposed to, and tired of being a revolving Florence Nightengale to my family… that is a never-ending story for another time.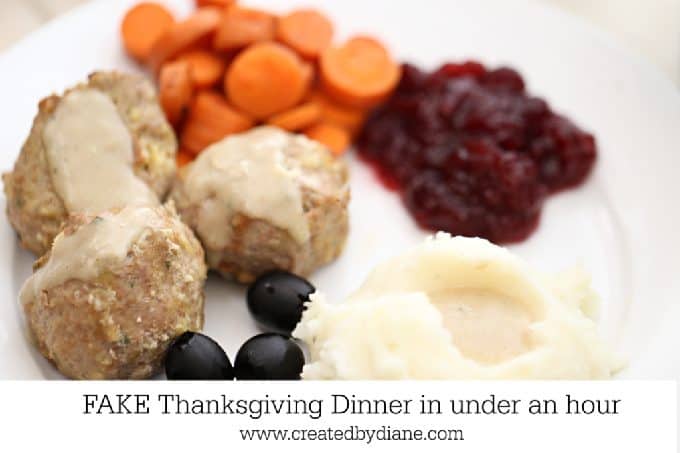 FAKE THANKSGIVING:
The food isn't fake, its' just not the labor-intensive meal we all know and love.
You can buy most of the items or make them the super-easy way. By making just two items from scratch, the meal will taste pretty good. When I made the food for this post, everyone devoured it and agreed it tasted just like Thanksgiving and really they had no idea I didn't slave over it, so I now declare this my fake Thanksgiving dinner and will be making it when I don't' want to cook the whole Thanksgiving meal, or any time of year I want a super yummy-easy meal that reminds me of enjoying a great day with my family without all the fuss. The older I get the more I want to keep things simple. Holidays are no different, I decorate simple for Holidays and I shop minimally, I rather just spend time with people that worry about all sorts of things I used to do.
Cranberry Sauce: I've made many varieties of homemade cranberry sauce, here are 6 Cranberry sauce recipes but for my fake meal I just opened a can and scooped it out.
Potatoes: I made instant potatoes (yes my teen eats these like crazy and since both my kids have had their wisdom teeth pulled they'll eat them when I don't have time to peel, cook, mash fresh potatoes) Take a look at my post on Soft Food Diet if you or someone you know needs a whole list of soft foods if you've had dental surgery. But they really love my Sour Cream and Onion Mashed Potatoes,  I have also shared my Slow Cooker Mashed Potatoes, and these beautiful  Holiday Roasted Potatoes.
Vegetables: I sauteed sliced carrots in a cast iron skillet with a little butter salt and pepper. You could do the same with your favorite vegetable, green beans, broccoli, peas, corn or you could make them a bit fancier like these Glazed Carrots, Garlic Mushrooms, Green Beans with Pomegranate Sauce.
Gravy: My opinion about gravy is it's always best to make it. No can, jar, mix, ever tastes like homemade, you're welcome to buy it, but it's THE thing I think make the meal complete. Here is my recipe for Perfect Gravy Every Time.
Finally, let's talk Turkey: traditionally I make my Overnight Roast Turkey or spatchcock it, to fake the same great flavor I made turkey meatballs with stuffing mix and that kills two birds with one stone on the flavor combo.
What makes a well-rounded meal is often the combination of sweet, savory, salty and foods with different textures so keep that in mind and open a can of olives, or pickles, add something that is your favorite to make the meal you own!
If you want an easy dessert, buy a pie… apple, pumpkin, or serve up some ice cream everyone loves ice cream. Hot fudge sundaes are always a great idea. I'm thinking of making my moms Rice Pudding Recipe actually, I haven't made it in a while and it's always a favorite with all of us. Another fun dessert is these Grilled Apple A La Mode Tacos, a fun no-bake dessert that is similar to cold pumpkin pie are these Pumpkin Cannoli Cones.

Turkey and Stuffing Meatballs
Ingredients
2 lbs ground turkey
1 6oz. Box stuffing mix (I use Stove Top Stuffing Mix)
2 eggs
1 cup boiling hot water
Instructions
In a medium bowl mix turkey, stuffing, eggs, and hot water.
Roll into meatballs and place on a foil-lined baking sheet and bake at 400 degrees until the internal temperature is 165°, about 20-25 minutes.
I roll each pound into 12 meatballs about 3 tablespoons each.
Keep in mind if you make them smaller they will cook faster, if you make them larger they will take longer to cook.