Sunday Brunch would be the same without Stuffed French Toast.
I love that you can make this the night before and just bake it in the morning.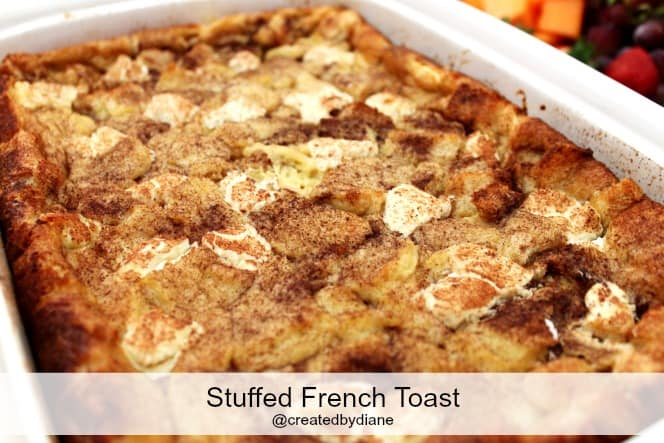 Stuffed French Toast has been an all-time favorite item. I've made this for over twenty years.
Yes, over 20 years.
EVERYONE in my family looks forward to it each year when I make it for Christmas Morning, but it's also so delicious for brunch, and each year without fail I make it!
I've served this for large family gatherings too and it sure makes serving a room full of people easy.
It's prepared the night before and takes only about 10 minutes. Then the next morning after the bread has soaked up all the egg mixture into the oven it goes. It takes at least an hour to bake it.
Its flavor is rich and delicious and it's perfect with a side of fruit and some bacon!
If you're looking for more items to serve for the morning to noon hour, this 
Cheesy Baked Potatoes
 is always a winner as well.
If you like sauces, this
Blueberry Syrup
is so yummy, I just love breakfast items. I also love this
Blueberry Curd
too. You can make either of these with strawberries as well.
Serve it with some Mimosa's and Bloody Mary's for the perfect daytime party food.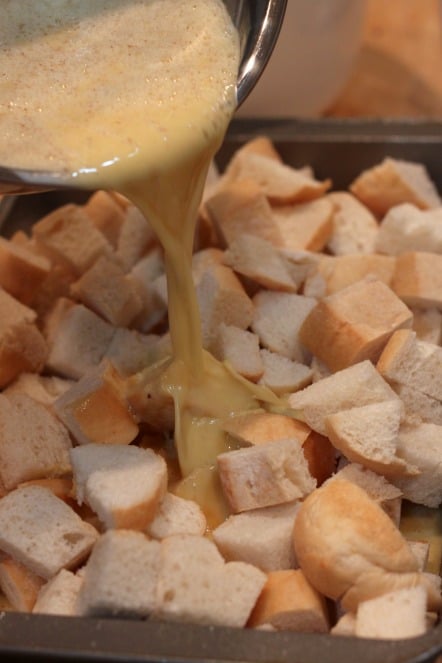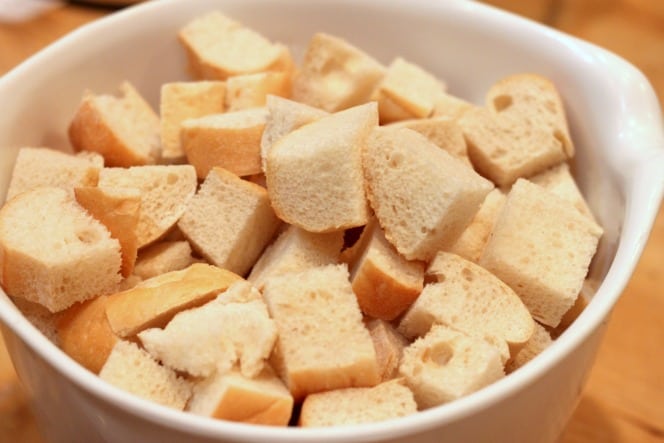 Stuffed French Toast
Ingredients
I loaf of bread,(I often use wheat, today I used white) remove the crust
1 dozen eggs
2 cups milk
1 tablespoon vanilla (I like a lot of vanilla flavor)
3/4 cup maple syrup
1-8oz. package cream cheese (you can use whipped cream cheese)
1/2 teaspoon cinnamon
Instructions
Dice the bread into cubes, place half on the diced bread in a buttered 9x13 pan. Dice cream cheese into cubes, yes it's a little messy. Once cut you can break into pieces off of the knife and place on top of half the bread creating the first layer in the bottom of the pan. Repeat with another layer of bread and cream cheese.
Mix eggs, vanilla, syrup, and milk together. Pour over top of bread and cream cheese evenly. Dust top with cinnamon. Cover and place in refrigerator overnight, the bread will soak up the egg mixture and bake up fluffy in the morning.
The next morning bake at 350 or until the center is cooked. Often it takes over an hour. I usually get impatient and put the temperature up to 400 after the first hour to speed it up, and I always hope it doesn't burn the bottom. I think I will now plan an hour and a half baking time at 350.
Look at these other great breakfast options: