These are perfect for the bacon lover, or the one who has a hard time with veggies.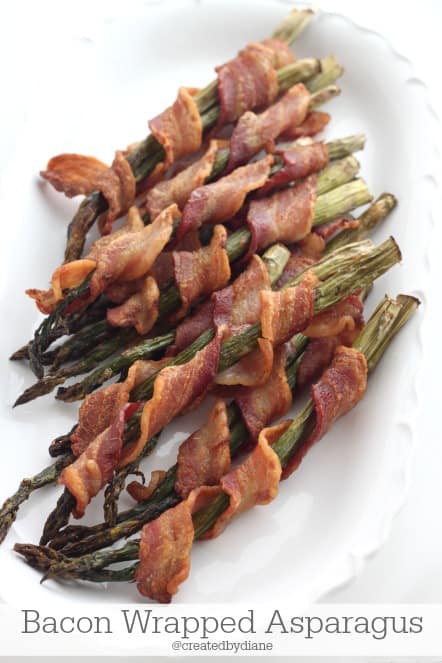 I have always love asparagus,
now add bacon to it and well…
it's irresistible.
I really do LOVE bacon that much!
These really are perfect for anyone who loves bacon and like I said, they are great for the one who doesn't want to eat their vegetables. I know one of these and this is a hit for them!
These are a hit with any dinner and especially at the Holidays, don't be surprised if you'll need to make a whole bunch as anyone walking by the kitchen is sure to want a taste before they are served.
Isn't if funny how that happens, there are certain items tin the kitchen hat seem to disappear as soon as you turn your back, these are one of those items!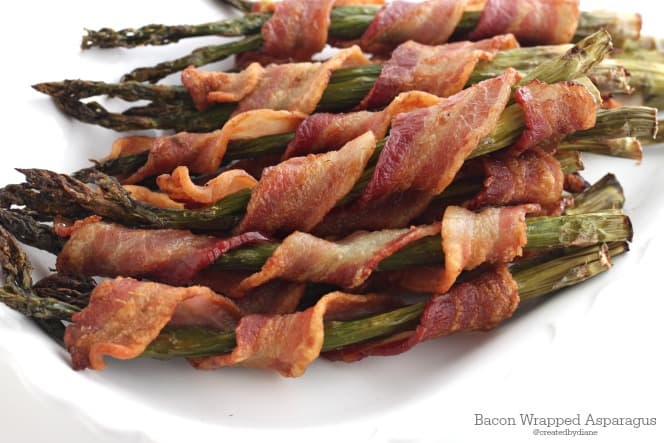 For each pound of thick sliced bacon, use two pounds of asparagus. Slightly thicker asparagus work well as they will be roasting and very thin asparagus won't hold up as well.
Wrap each slice of bacon around 1-3 pieces of bacon. I varied mine, you can do them all the same if you prefer.
Make sure you turn the asparagus with tongs so that each side is really crisp!
Bacon Wrapped Asparagus
Ingredients
Fresh Asparagus
Thick sliced bacon
for each pound of bacon yield 2 pounds asparagus
Instructions
preheat oven to 400 degrees
wrap bacon around asparagus
You can wrap each slice of bacon around 1-3 pieces of asparagus, the choice is yours
place the asparagus on a baking sheet lined with a rack
bake for 20 minutes,
turn over the asparagus with tongs
bake for another 10 minutes or until the bacon is very crisp
for more side dishes to serve take a look at these:
just click on the photo to view the post on these recipes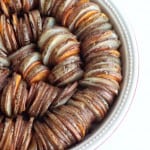 Roasted Holiday Potatoes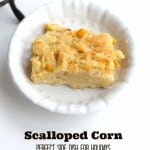 Scalloped Corn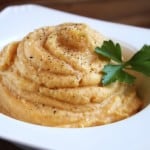 Garlic Pumpkin Mashed Potatoes