Food always tastes great when it's cooked outside! You'll find grilling recipes, side dishes, desserts to make, and more in this jam-packed post.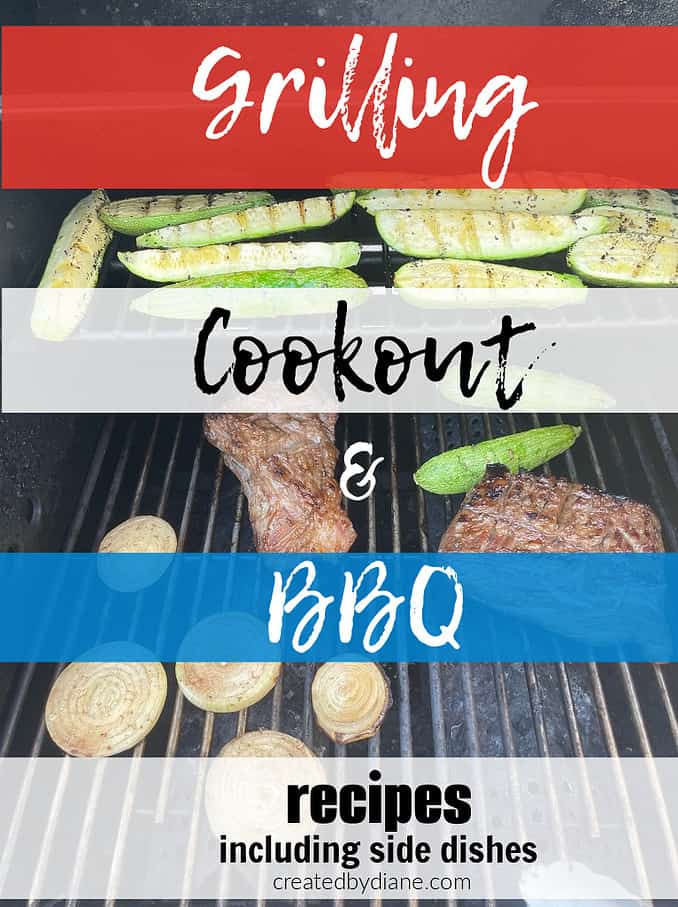 Make grilling fun with some new ideas and recipes and feel free to leave me a comment about your favorite item to grill!
I most often use a gas grill, but we've had a smoker previously and I utilize a cast iron skillet on the stove and in the oven to create recipes that have that "grilled" flavor.
Whatever works for you to get meals on the table easily… make that happen!
When I want to feed a crowd I love making Sausage Potatoes Cabbage and Onions-serve with mustard and sour kraut.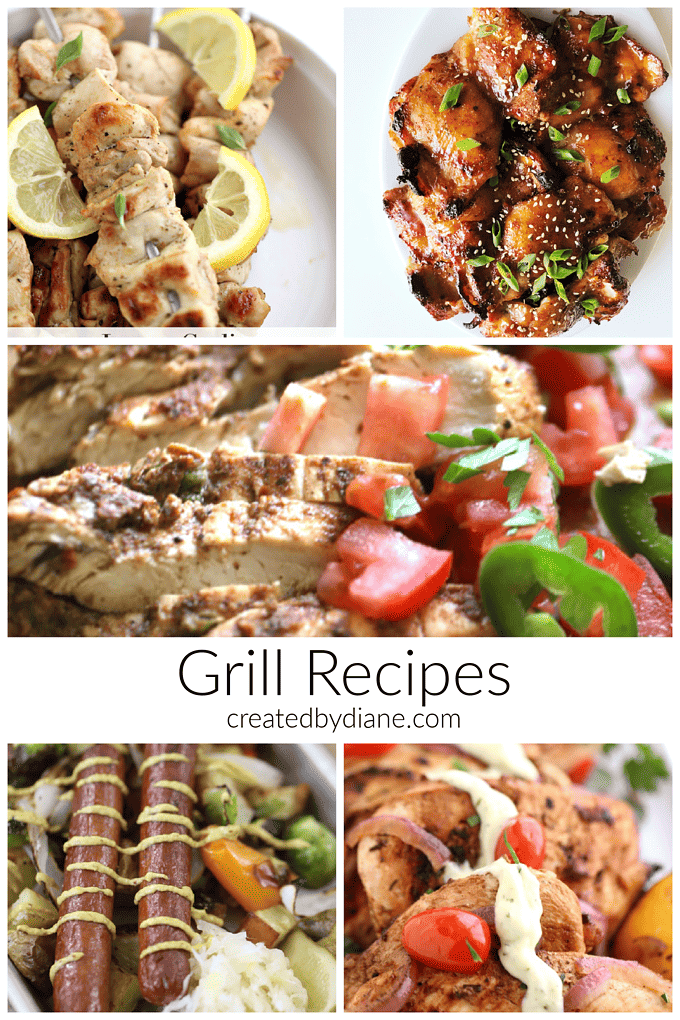 Now this is my number one tip on cooking ribs… I like to prep and cook them in the Instant Pot, then put them on the grill (or oven) to crisp them, they are full of flavor, tender, and juicy! They fall off the bone, and no one will guess that fun little hack, but it ensures perfectly tender pork ribs with very little effort.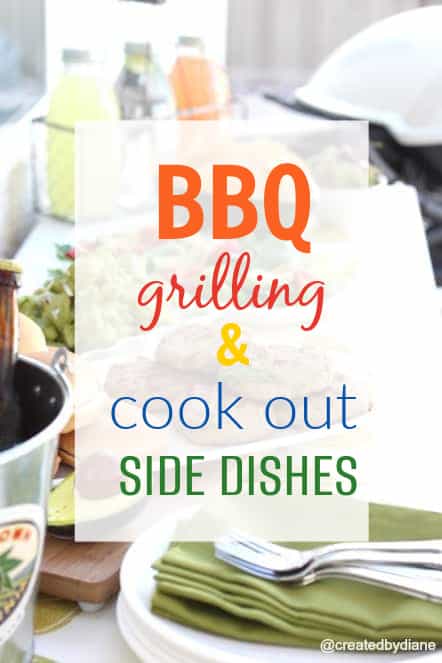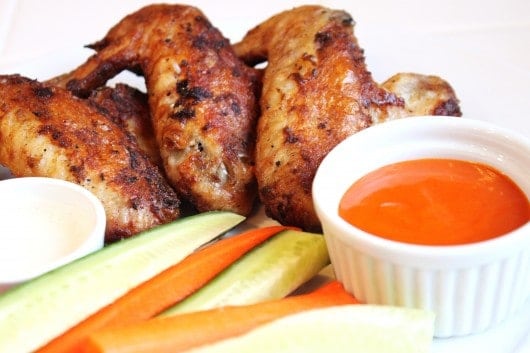 Grilled hot wings are always delicious. Grill them up and make sure they're crispy. Add some buffalo sauce on the side or slather the wings if sauce if you prefer.
If you want a fun sandwich, you can toast the bread or place the sandwich on the grill for a few minutes to toast the bread. Grilled Goat Cheese, Avocado, and Jam.

POTATO SALADS
And never underestimate the power of Mashed Potatoes, Instant Pot Version.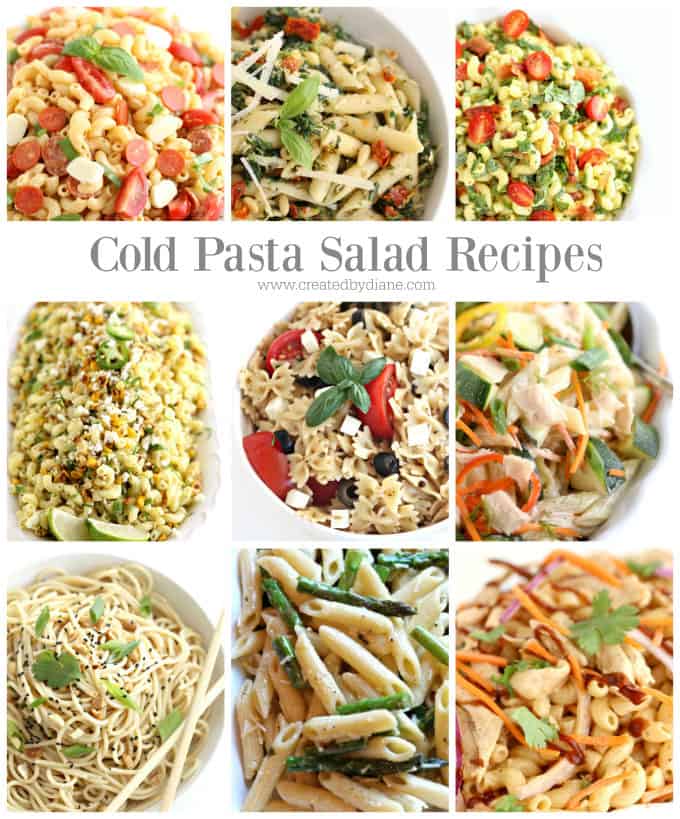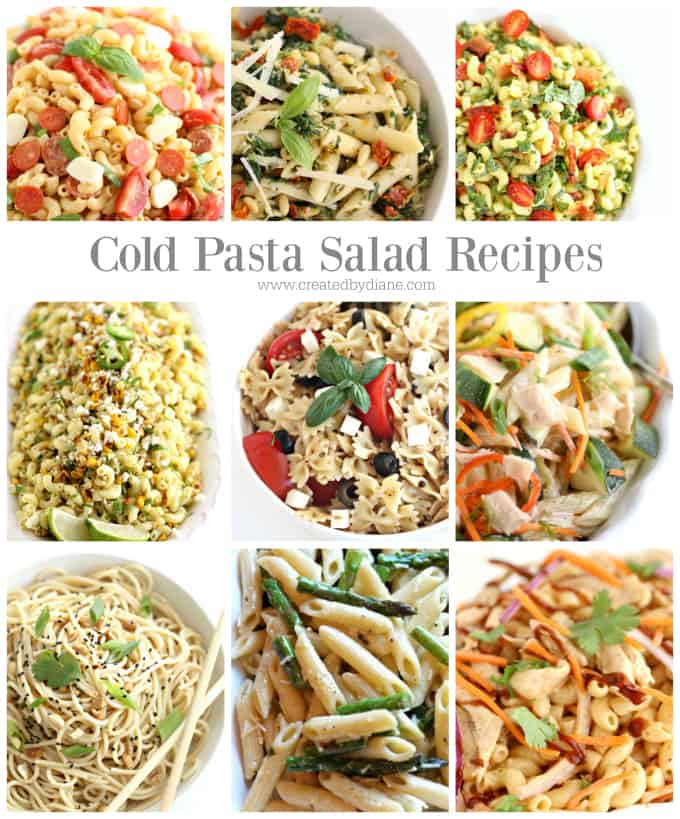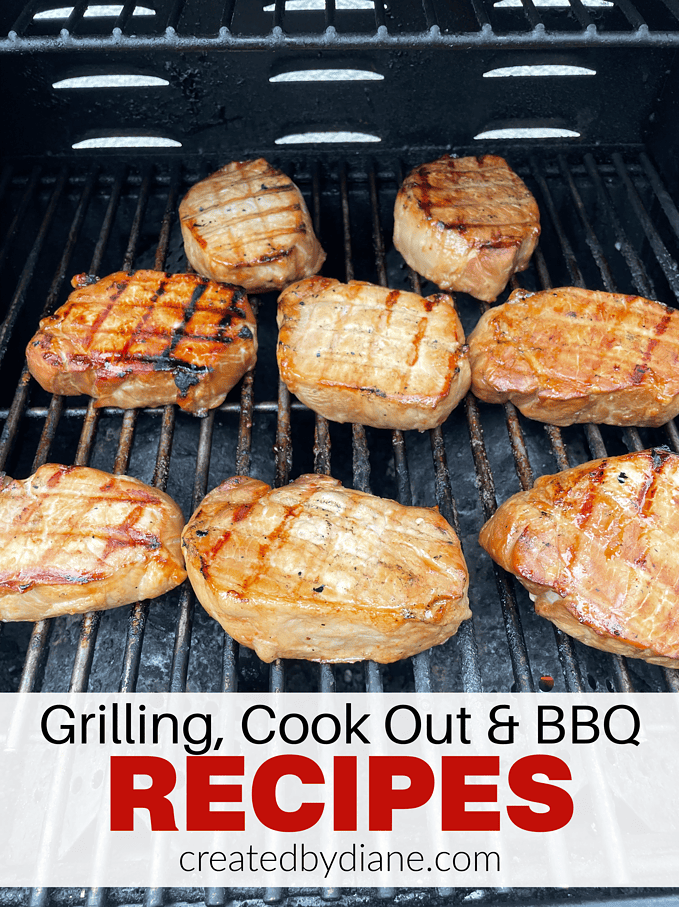 As soon as the weather turns warm, it's time to get outside and light the grill (unless you live in a warm climate area… because grilling goes on all year long).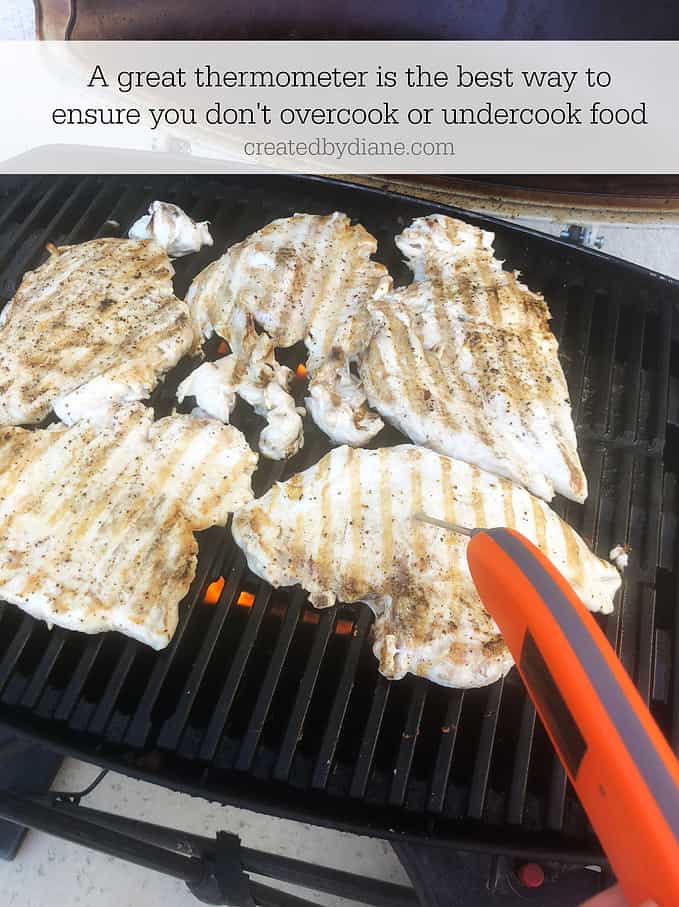 To ensure whatever you cook be sure to have a great thermometer, it will help you cook items perfectly. This is my favorite thermometer and I have two of them, and I buy them for gifts often, and everyone gives them rave reviews too. It reads the temperature super quick, is waterproof, and comes in fun colors to spot easily on a crowded kitchen counter.
Outdoor cooking is often synonymous with summer, everyone has their favorites to grill or BBQ. Steak, burgers, hot dogs, sausage, chicken, beef, pork, ribs, shrimp, and fish.
But don't let the fun stop there. You can grill more items than you've probably considered. From Brownie, Pie, Pizza, Salad, and so much more…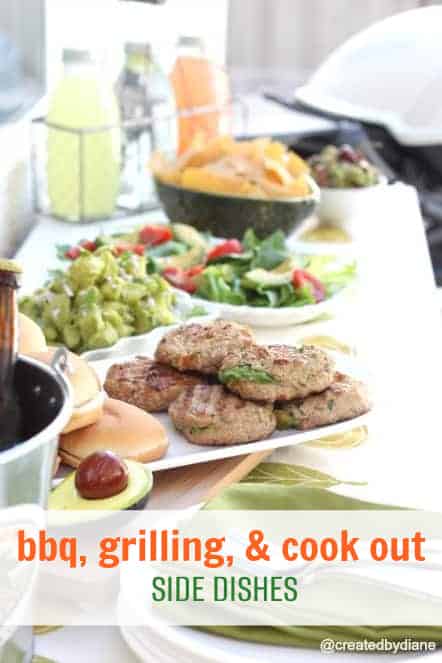 Now onto some sweets… You can use cast iron on the grill, so prep your dessert and cook it outside.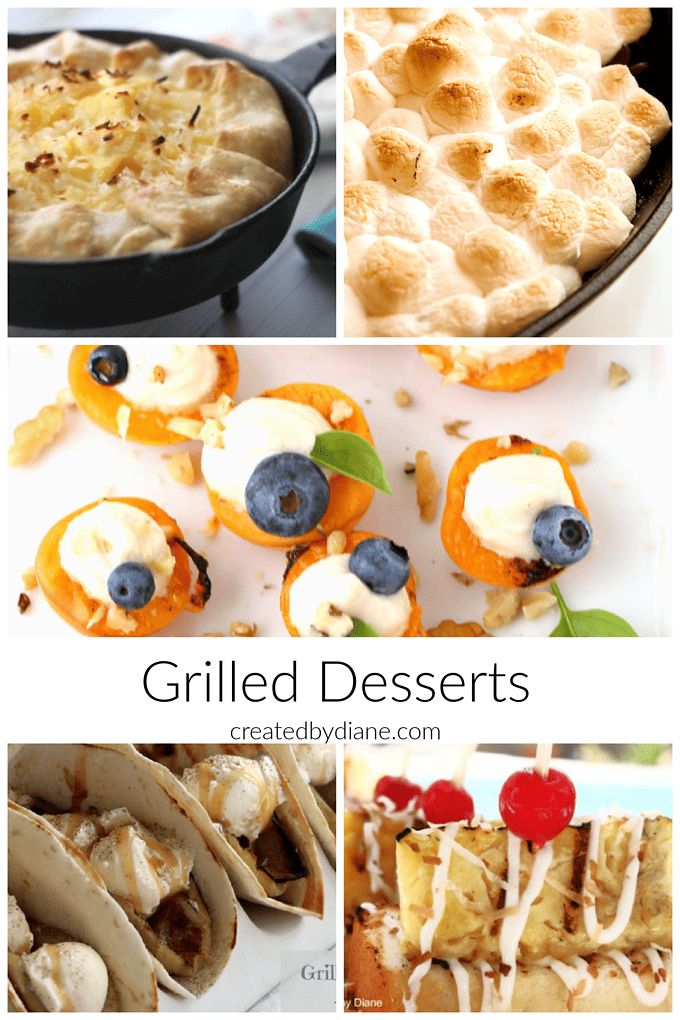 Grilled Desserts
And this no-bake apple cinnamon cheesecake is a true winner!
Outdoor cooking
It's time to light the grill
Time for a cookout? what kind of a term is that… maybe in the South you've heard it, they even have a fast food restaurant called it, but for the rest of us it's a barbeque… it involves grilling or smoking. No matter where you live or what you call it… it's usually full of delicious food. Maybe you'll find some new favorites.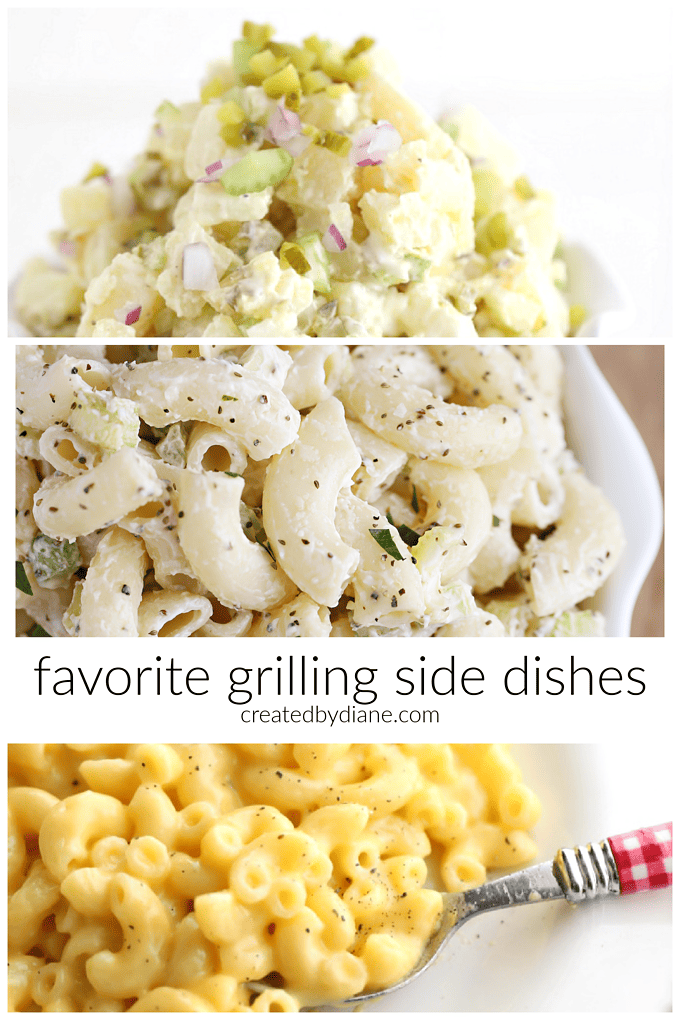 My all-time favorite grilling side dishes
It doesn't matter what you are serving… these side dishes will be devoured!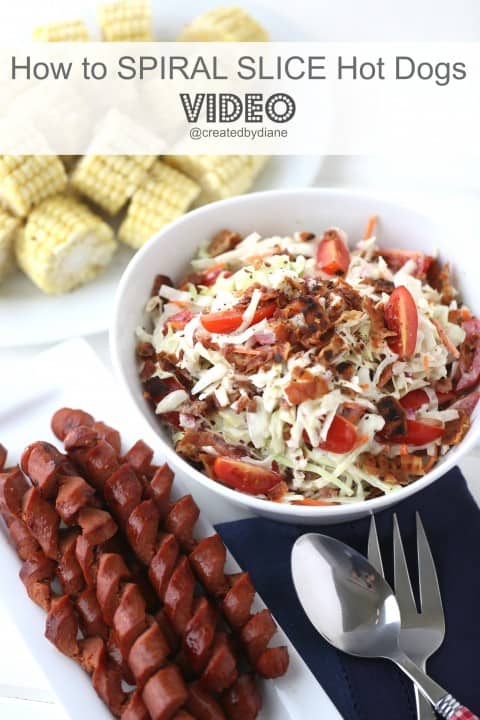 Try these great Spiral sliced hot dogs fun with Corn and BLT Cole Slaw.
don't forget these items to make your outdoor gatherings complete:
Be sure to check out my Summer No-Cook Snacks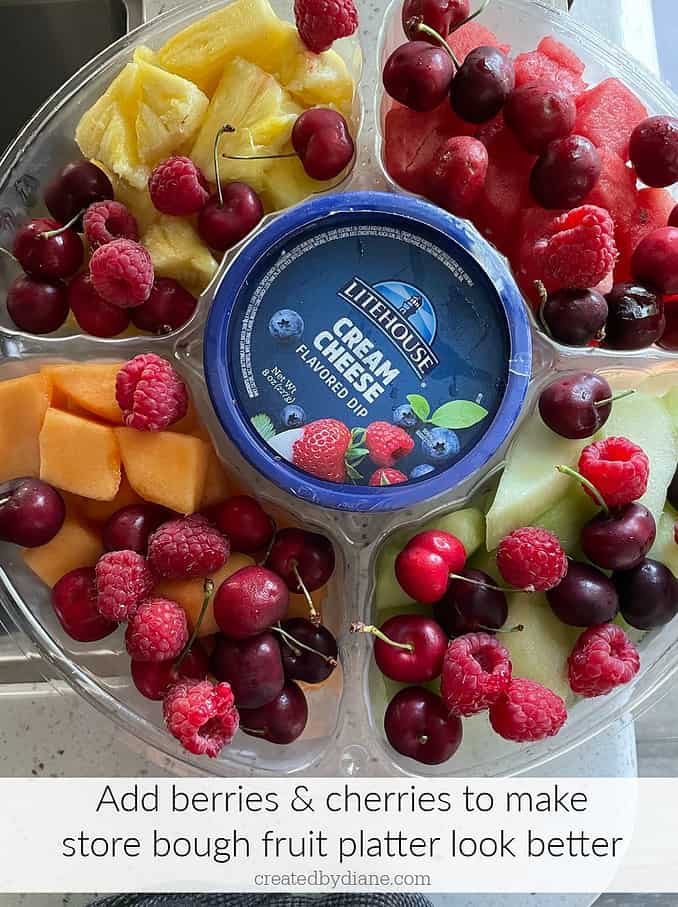 Don't show up empty-handed, a quick item to bring is a fruit platter, pick up some berries and cherries or other fruit in season to make the fruit platter look more custom and give more flavor options everyone will enjoy.
Wishing you a delicious summer and beyond!
Sign up for my emails, and don't miss a single new recipe.