It's no secret I LOVE PASTA!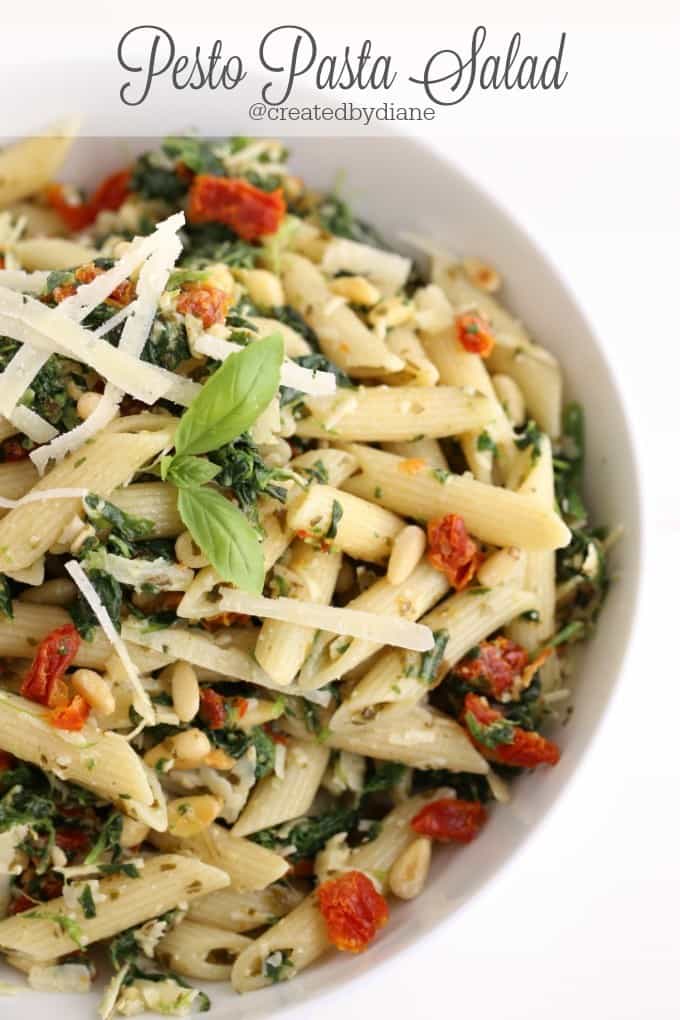 All these colors lined up look pretty ITALIAN to me!
Combine these with pasta and pesto and the flavors are fantastic!
(I should have lined them up in the order of the flag)
When the weather starts to warm up, I love pasta salad.
Don't you?
This recipe is an all time favorite!
I've been asked to share this recipe numerous times over the years and was surprised I hadn't shared it with you 🙂
It only takes minutes to put together and is a great dish to bring to a BBQ, Party, also great to have in the refrigerator for lunch and if you prefer you can heat it up as well. My kids love it and my son does not like tomatoes, but like these moist sundried tomatoes.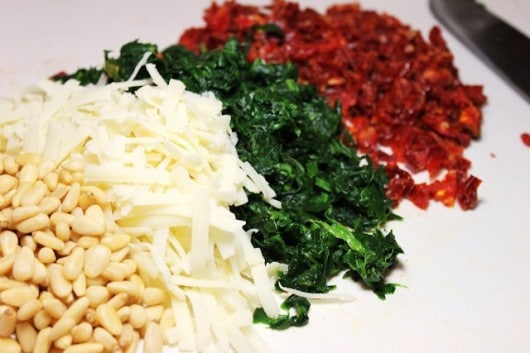 Recipe for Pesto Pasta Salad
Ingredients
1 pound cooked pasta
½ cup pine nuts
¾ cup sun dried tomatoes chopped
1 package frozen chopped spinach thawed (give it a quick chop so it's bite sized)
1 cup grated Romano or Parmesan Cheese
½ cup pesto
Instructions
Mix all ingredients with pasta and serve cold or at room temperature.