This delicious buttermilk ranch chicken will become a new weekly favorite! It's made with a homemade buttermilk ranch marinade, no package ingredients here.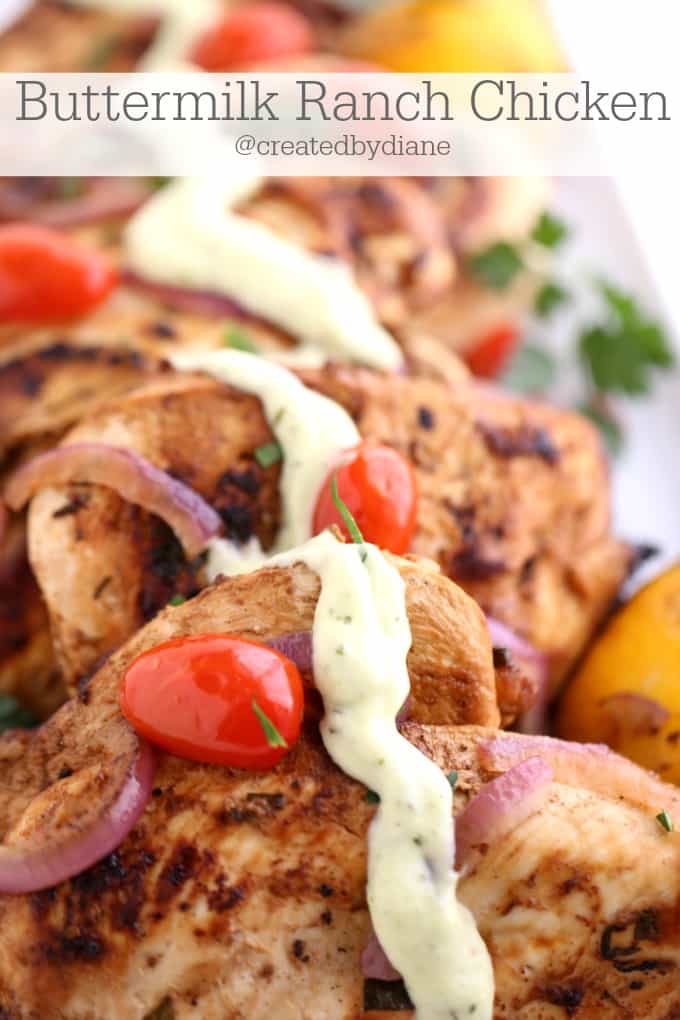 Buttermilk Ranch Chicken
Don't miss one delicious recipe and get my FREE e-cookbook click here!
This chicken is drool worthy!
I marinated it for 2 hours one time, overnight another time and both were fantastic.
Whether you have a little or a lot of time, this marinated chicken is sure to please.
I just love how fresh and delicious this tastes and the fresh herbs are key! There is no package or processed mix, it's all homemade, and it results in tender delicious chicken.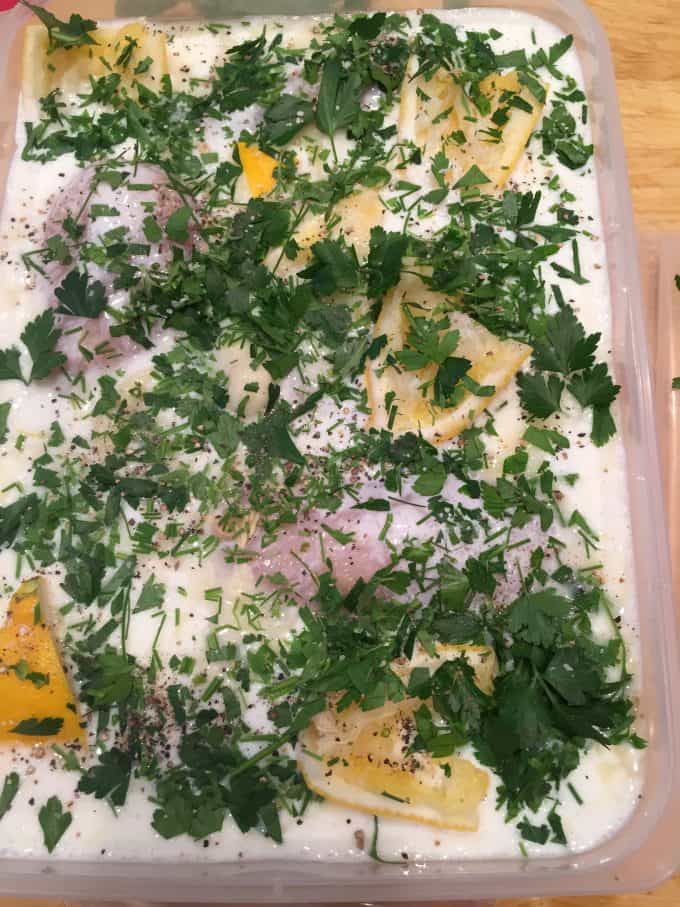 Take a look at all those fresh ingredients! You can just tell by looking how flavorful this chicken will be once marinated and cooked.
How does buttermilk tenderize chicken?
Buttermilk is slightly acidic, the buttermilk tenderizes the chicken, the enzymes in buttermilk also help in breaking down the protein in the chicken without making it tough.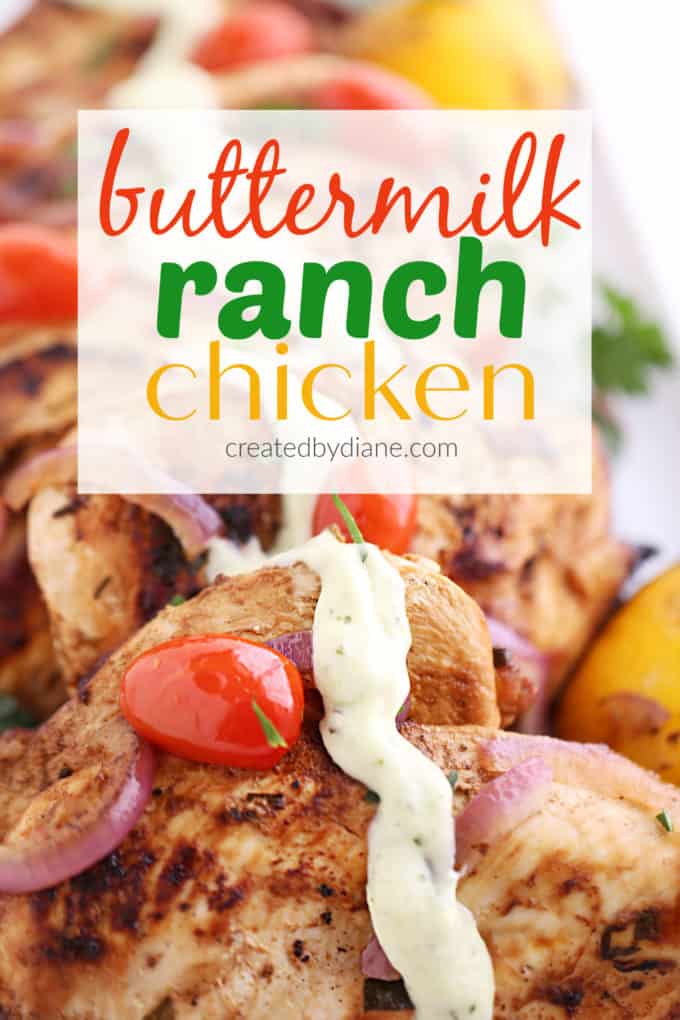 How do you make buttermilk ranch dressing from scratch?
I mixed up a batch of my Buttermilk Ranch Dressing found here to drizzle over the top of the chicken I cooked in my cast-iron skillet, and served it all with red onions, tomatoes, and lemons and served it all over a bed of rice.
What a fantastic meal!
Is Buttermilk ranch the same as ranch?
Yes, traditionally ranch dressing is made with buttermilk, so buttermilk ranch is somewhat repetitive.
What can I use if I'm out of buttermilk for this recipe?
You can use sour cream instead of buttermilk a substitution in this recipe.
Buttermilk Ranch Chicken
You'll marinate the chicken for 2 hour, then cook up the most delicious tender buttermilk ranch chicken ever. You'll get requests for this tender flavorful chicken regularly.
Author:
Diane Schmidt Created by Diane
Ingredients
5 lbs boneless skinless chicken breasts
2 cups buttermilk (or 2 cups milk and 1/2 cup dry buttermilk)
2 lemons
2 tablespoons fresh chopped chives
2 tablespoons fresh chopped Italian Parsley
2 teaspoons garlic (minced)
1 teaspoon dill
1 teaspoon salt
¼ teaspoon black pepper
Instructions
Place chicken in a container, or gallon bag
Add buttermilk
juice of 2 lemons, then cut lemons into pieces and add them.
Add in chives, parsley, garlic, dill, salt, and pepper.
Mix all together so that herbs and seasoning are blended well into the buttermilk.
Marinate for 2 hours to overnight.
Cook chicken in a cast iron pan, or hot skillet or grill it until the chicken is 165°.
Serve with additional buttermilk ranch.